Student-led event 'To Whom It May Concern' embraces social justice through art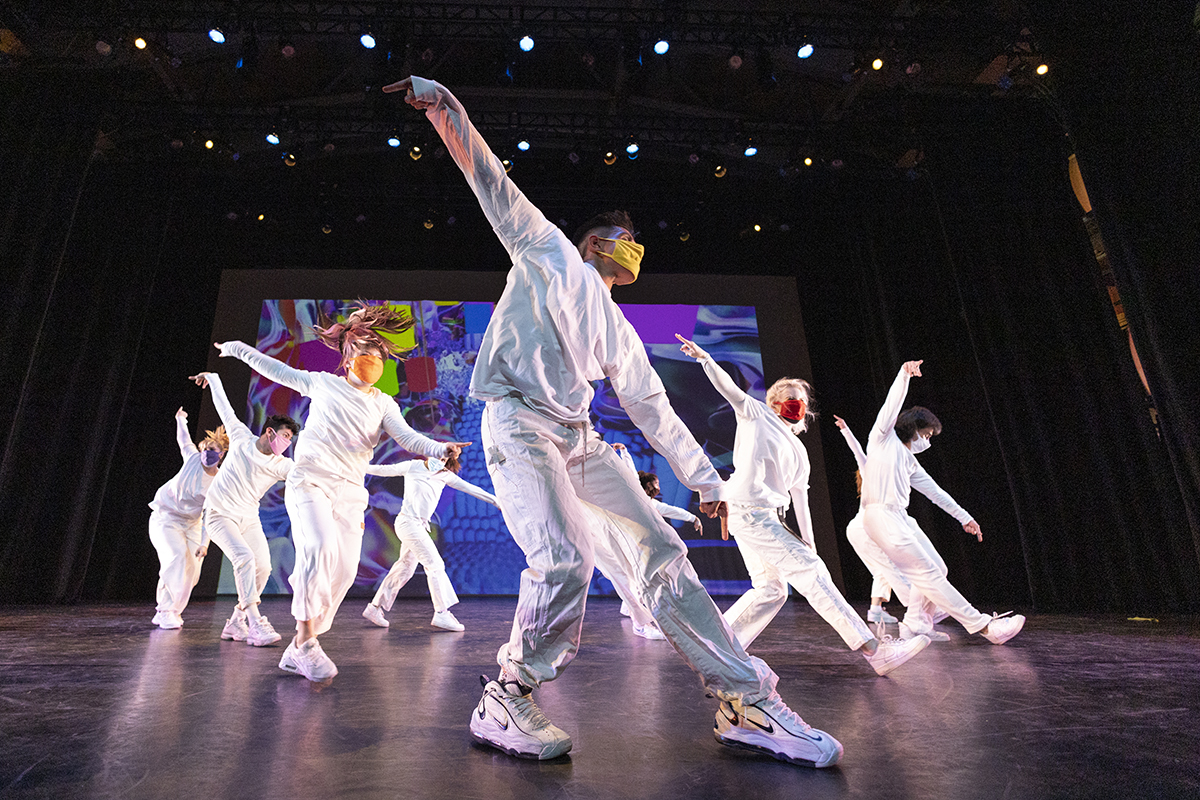 WACsmash 2022 is taking social justice to the stage, with a visual arts gallery and performances running Friday and Saturday in Kaufman Hall and online. (Shengfeng Chien/Daily Bruin)
WACsmash 2022: "To Whom It May Concern"
Kaufman Hall
March 4 to March 5
Correction: The original version of this article incorrectly stated that a choreography involves break dancing. In fact, the choreography involves breaking.
This post was updated March 4 at 4:13 p.m.
WACsmash is celebrating performance art and rejecting performative activism.
Blending dance and visual arts, the 2022 WACsmash's live event will be held Friday and Saturday in Kaufman Hall with the visual arts gallery on view. As one of the show producers, third-year dance and psychobiology student Lindsay Backer said the annual event was originated as a protest by students in the world arts and culture/dance department to exhibit their work without the limitations and pressures of academics. She added that this year's show, titled "To Whom It May Concern," revolves around the theme of social activism and utilizing art to galvanize change.
"We chose the theme of social justice because we really want to highlight everything that has happened since the last time we've had an in-person show," Backer said. "We were very selective in our process and just trying to make sure that we're not only putting out one type of story and (we're) putting out a lot of different creators' stories."
Aiming to create genuine impact, Backer said holding an in-person program will be more effective than a virtual screening since being in a physical space with others forces audience members to be fully immersed. In order to also prioritize accessibility, Backer said this year's performances will be livestreamed for audiences at home along with an online version of the gallery. By offering alternatives for people who cannot come to campus, the hybrid strategy will also help WACsmash reach a larger audience, Backer said.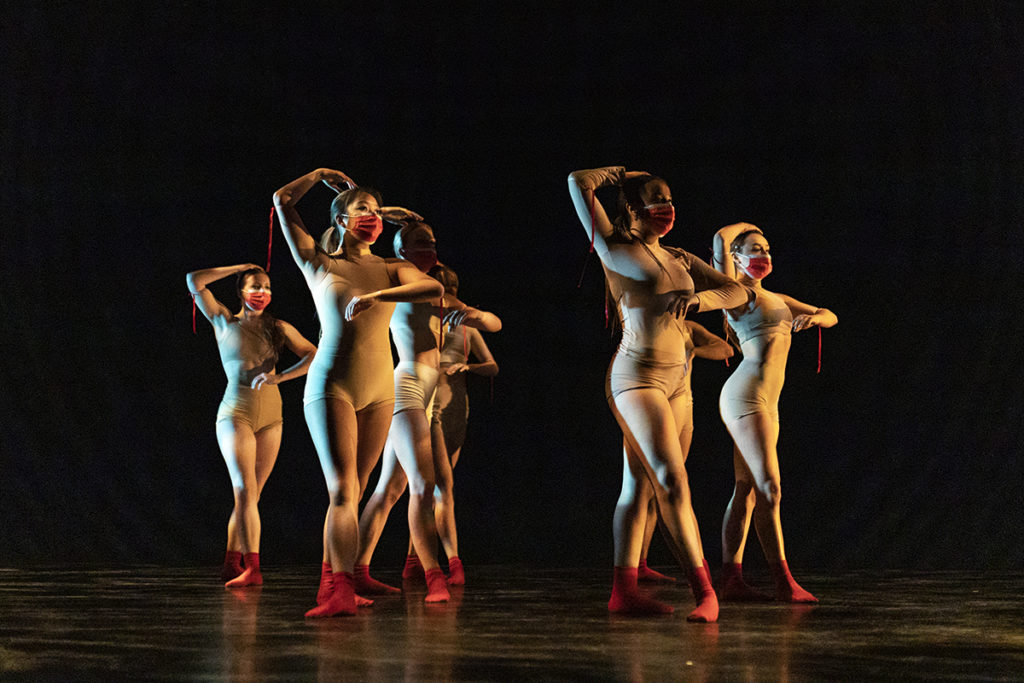 [Related: 'Aqux' explores representations of home, connects identities of Latinx community]
Calling upon each audience member to take part in social justice movements, the event's headline "To Whom It May Concern" is meant to invoke a feeling of personal responsibility, Backer said. In order to avoid performative activism and maintain the authenticity of the stories being told, she said the WACsmash creators were selected through an interview and audition process that prioritized a personal connection to their topics of interest. Backer said provoking discourse is not enough in advising viewers on how they could contribute to the various causes, so each creator also compiled a list of resources for guests to refer to after the show.
"For so long, people created pieces about different social justice topics or different important issues, but just sitting there and getting people to think isn't going to change what's actually happening," Backer said. "We just really want to provide people with those steps."
Co-choreographing with Mary Polhemus a piece with house dance, West African dance movement and other elements, fourth-year Chicana and Chicano studies and dance student Carlos Mayorga, also known as Cayu, said they used the concept of public transportation as a lens to view social inequalities that disproportionately affect low-income people of color in cities. Through stories of those from underprivileged backgrounds riding a bus, the choreography explores how they are afflicted by themes of sexual assault, mental health, housing insecurity and addiction, Mayorga said. In order to strike balance with these heavy topics, they said the choreography also pays homage to artistic forms that persist on public transportation such as graffiti art and breaking.
Inspired by her personal relationship with femininity, third-year dance student Monique Berber said her piece "She is Her, Her is Me" is about Black and Brown women learning to defy the dehumanizing stereotypes that are often forced upon them by society. Berber said a prominent segment of the dance involves a formation in which the dancers lean on each other, emphasizing the need to heal from generational trauma and find community with one another. Despite the virtual presentation of the performance, Berber said the bond she has formed with her female cast has been imperative to choreographing a dance that synthesizes their collective experiences as women of color.
"I really want my dancers to be seen as human," Berber said. "I want them to be seen for who they are in their truest form, and I hope other Black and Brown women see reflections of themselves (in the dance)."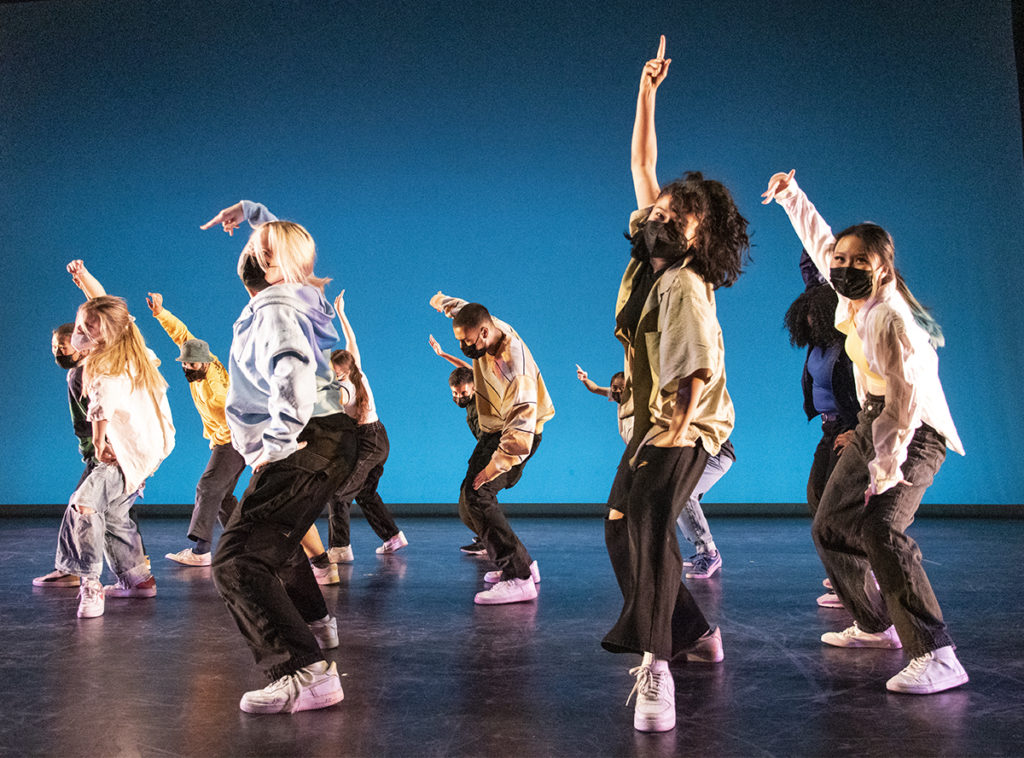 [Related: Art focuses on escapism, comfort in Hillel at UCLA's winter exhibition]
As one of WACsmash's visual artists, third-year world arts and culture student Cristina Williams said her recent experimentations with the art of tattooing compelled her to create a multimedia collage piece that discusses the implications of colonization on Indigenous tattoo practices. The installation "Deeper Than Ink" references materials used by tattoo artists such as dental bibs, items splattered with ink and fake skin, they said.
Advocating for personal accountability from viewers to reconcile with histories of oppression, Williams said she encourages visitors to view the gallery's social commentary artworks with an open mind. In hopes of amplifying each creator's message and the stories they are trying to tell, Backer said audience members should not be scared to take initiative in learning something new.
"We want people to come out being open-minded and eager to learn more, do better in the future and just really have a changed perspective on how they can engage in the world of social justice," Backer said.