Grammys 2022: Grammy-nominated live album serves as celebration of Chick Corea jazz trio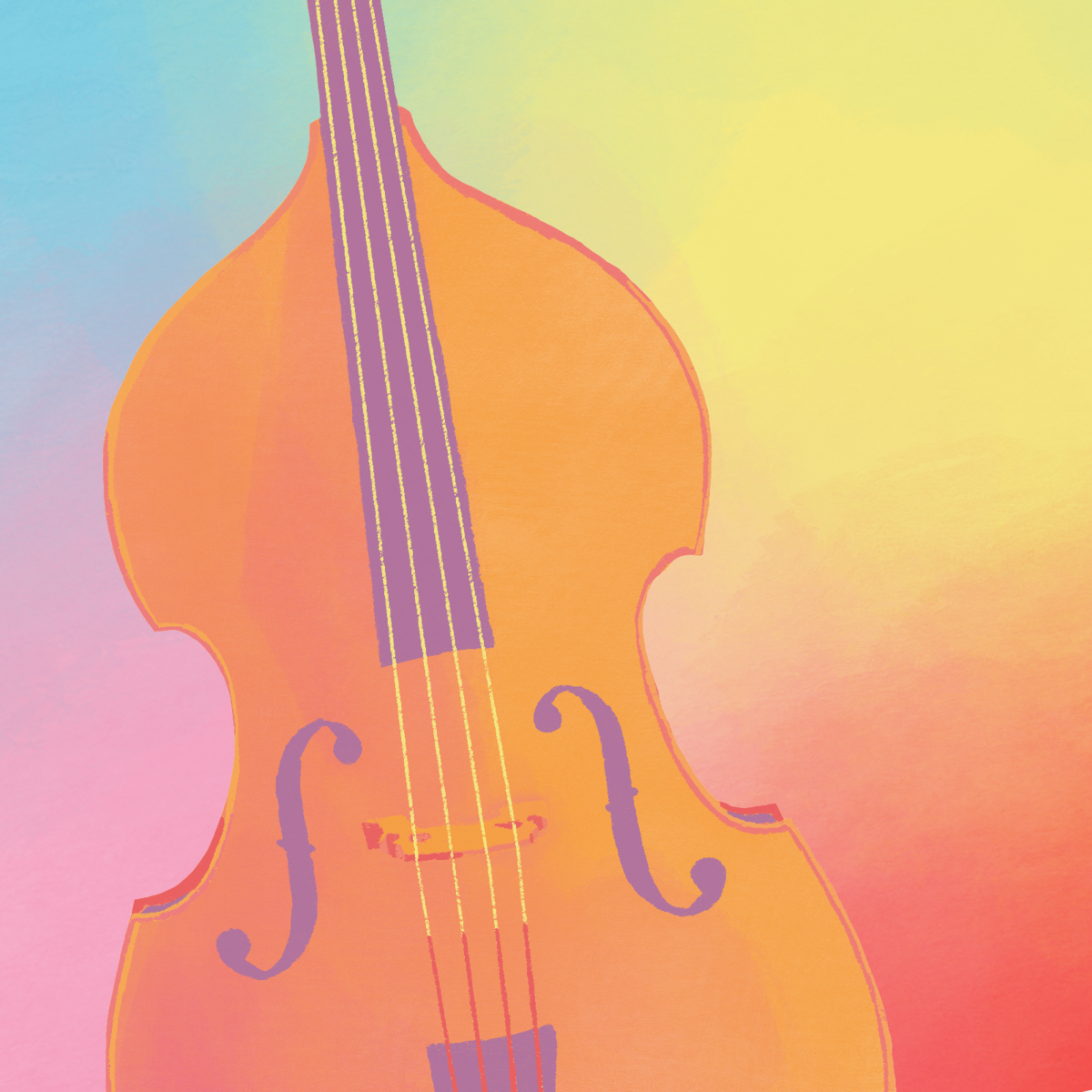 (Dani Nalangan/Daily Bruin)
This post was updated March 30 at 11:19 p.m.
"Chick Corea Akoustic Band LIVE" celebrates years of collaboration.
John Patitucci, an artist in residence at the Herbie Hancock Institute of Jazz Performance at UCLA, received a 2022 Grammy nomination for Best Jazz Instrumental Album for "Chick Corea Akoustic Band LIVE," along with fellow jazz musicians Chick Corea and Dave Weckl. "Akoustic Band LIVE" was recorded in 2018 at a reunion concert at SPC Music Hall in St. Petersburg, Florida, he said. Since the trio had been in the Chick Corea Elektric Band and the Chick Corea Akoustic Band together since 1986, Patitucci said the album served as a reunion.
"We hadn't played together in a very long time, and it felt like we didn't ever stop," Patitucci said.
After the musicians had rehearsed for about a day, they performed a live concert, Patitucci said, and the recording of the performance became the album. The 13-song album consists of the piano, bass and drums played by Corea, Patitucci and Weckl, respectively. Corea's wife, Gayle Moran, sang on several of the tracks as well, Patitucci said.
Many of the tracks on "Akoustic Band LIVE" were ones that the trio played or that Corea, who passed away in February 2021, had played in other bands, Patitucci said. As one of his mentors, Corea was responsible for Patitucci's first recording contract and established him and the other band members, he said.
"The thread was (Corea) and his musical world that he built," Patitucci said. "A lot of the tunes we had already played with him, and then some of the arrangements were more new and he wanted to play those with us too."
[Related:Bruin strums up focus on Indigenous punk music through band, online archive]
The recording engineer on "Akoustic Band LIVE," Bernie Kirsh, who recorded, mixed and co-produced the album, said he had worked with Patitucci and Weckl since the mid-1980s and Corea since 1975. Kirsh was present for the entire process, helping to see the album through from the concert and recording to delivering it to the world, he said.
As they worked together for many decades, Kirsh said he recognized Patitucci's mastery of the different types of basses and Corea's importance to the trio's music. Corea challenged him and improved his improvising while they played together, Patitucci said. The album was a collaborative effort and could not have been done without the trio's teamwork, Kirsh said.
"I've been fortunate to be able to be around all of these musicians and just enjoy the work and the friendship," Kirsh said. "It's been a rare opportunity to play in that world, and I never took it for granted."
Since the album was a live recording, Kirsh said some of the songs were written, but the artists composed and improvised as they played. Musicians can become self-reflective when in a studio, so Patitucci said when playing live, there is no time to think about the music. Instead, they play, improvise and take chances together.
[Related: Angel City Chorale to bring music, community to UCLA with holiday performances]
While watching the live performance, the audience can see and hear the trio's communication skills, former president of Concord Records John Burk said. Their interplay was created by years of recording and touring together, since they were part of both the Elektric Band and the Akoustic Band, each its own entity with a distinct sound, Burk said.
"It was a great display of what happens when they get together in person," Burk said. "It's hard to replicate amongst musicians. The really powerful thing about this record is the credible connection. … It's like they're reading each other's minds. … It's telepathic."
As the album includes the trio's concert of past tracks, the theme of "Akoustic Band LIVE" is a celebration of their material as their reunification and their last album recording, Patitucci said. They played some of their most famous tunes, such as "Japanese Waltz" and two versions of "Humpty Dumpty," he said. The artists picked different songs that they enjoyed playing, Kirsh said, and the album functions as if one were to hear them in concert.
"That's the meaningful part (of musical creation). It's really facilitating the communication of the other musicians and getting it from them to your ears," Kirsh said. "If I can do that, and deliver it so that it creates an impact musically and emotionally, then it's a job well done."