UCLA's new space medicine fellowship program welcomes first inaugural fellow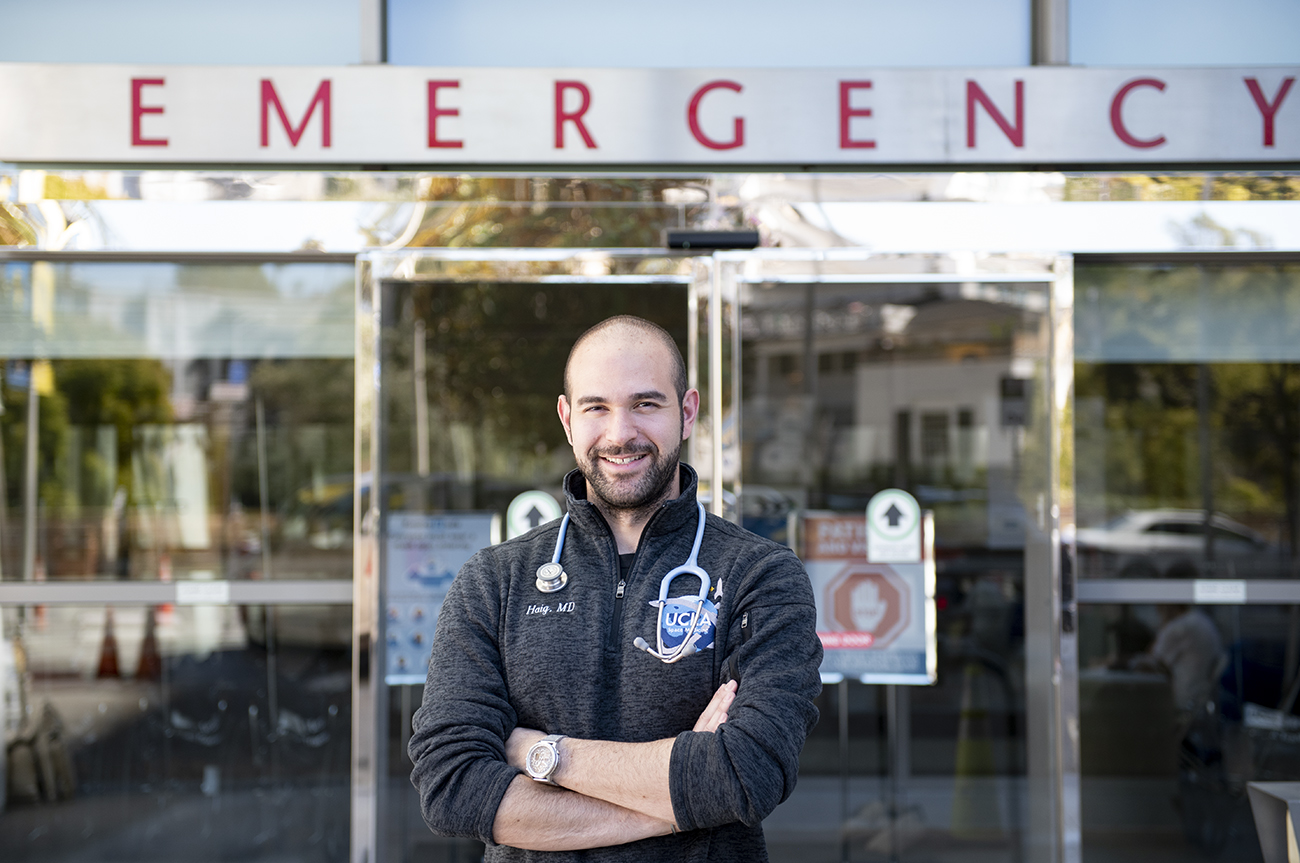 Dr. Haig Aintablian stands in front of the entrance of the emergency room at Ronald Reagan UCLA Medical Center. Aintablian is the first ever fellow in UCLA's new space medicine fellowship program, meant to train emergency medicine physicians in treating and diagnosing diseases in space. (Shane Yu/Daily Bruin)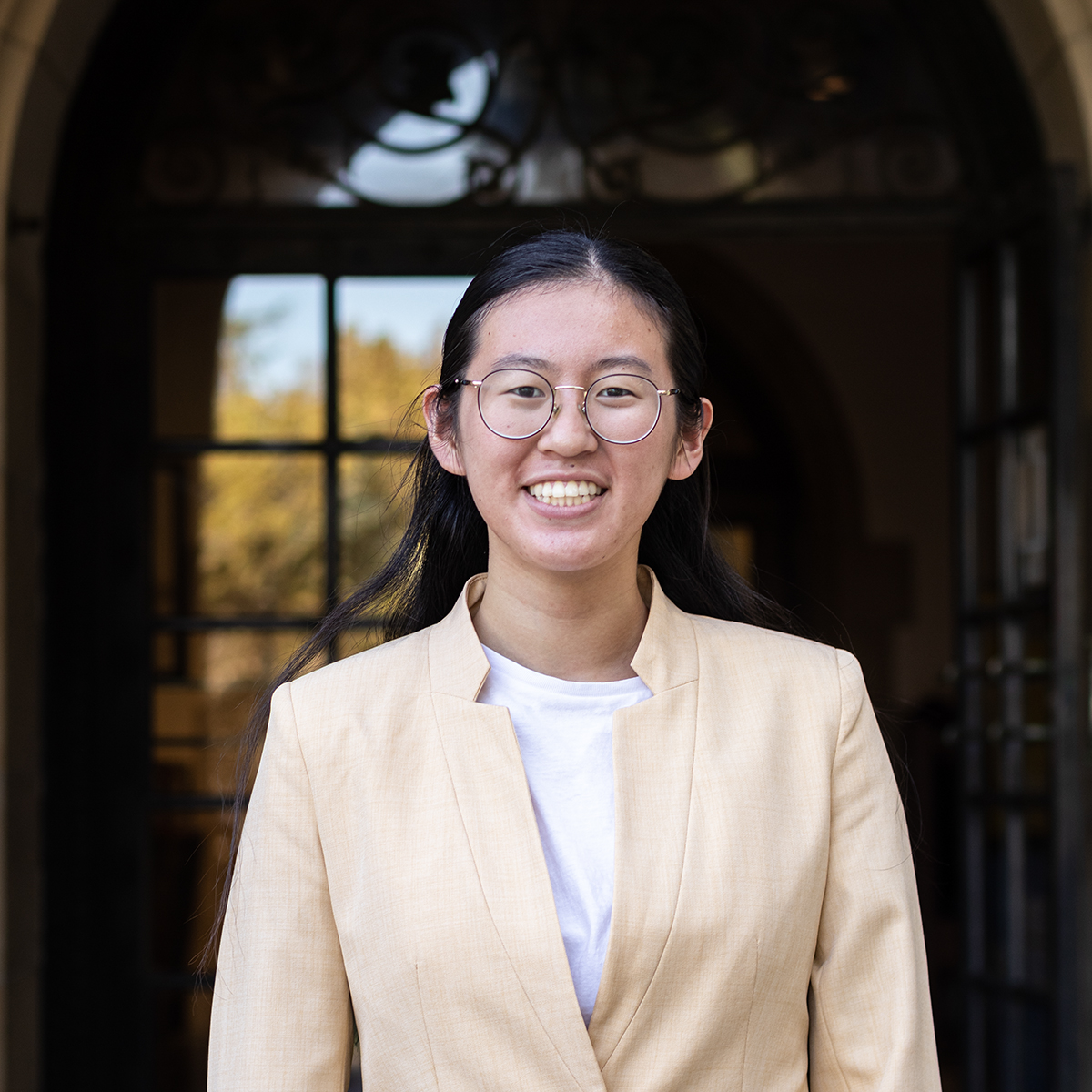 UCLA launched its newest space medicine fellowship to train flight surgeons for future expeditions into space.
UCLA will run the program alongside SpaceX, NASA's Jet Propulsion Laboratory and the California Institute of Technology, letting fellows continue practicing emergency medicine at UCLA and gain expertise in space and biomedical engineering. Dr. Haig Aintablian, the program's inaugural fellow, will begin the two-year program in July, according to a press release from UCLA Health.
Aintablian, who is also an emergency medicine resident at Olive View-UCLA Medical Center, said his previous studies in biology and chemistry led to a passion for medicine and understanding of how the human body functions. He eventually chose to specialize in emergency medicine because of those doctors' extensive range of knowledge and the fast-paced environment of the emergency room.
"Seeing the strokes, the heart attacks – everything was happening in the ER," he said.
However, his interest in space since childhood led him to astrophotography – taking photos of the night sky – a passion that continued throughout medical school, he said. As a resident, Aintablian has also been researching the impact of low or zero gravity conditions on the human body, particularly over sustained periods of time, said Dr. Scott Lundberg, medical director of Olive View-UCLA Medical Center Department of Emergency Medicine.
Most emergency medicine residents enter professional practice after completing their four years, Lundberg said. However, like Aintablian, some choose to enter fellowships to pursue specific interests or to find jobs in specific fields.
Dr. Gregory Hendey, chair of the Department of Emergency Medicine, said that Aintablian first approached him about starting the space medicine fellowship.
"He saw the rapid increase in an interest in private space exploration and the need for medical expertise to accompany that increased interest and the shortage of people who really know much about space medicine," he said.
Space medicine, unlike medicine on Earth, involves looking not only at new diseases unique to space conditions but also how illnesses on Earth, such as kidney stones or appendicitis, might present differently in space, Aintablian said.
For example, astronauts outside of the earth's protective atmosphere are exposed to higher levels of radiation than people on Earth, Hendey said.
As more people go into space for longer periods of time, doctors and researchers will need to develop criteria to diagnose both new and existing diseases in space, Aintablian said. Training courses such as a planned Mars analog, which would simulate the geography and technological constraints of a Mars expedition, would allow doctors to practice medicine in those unique conditions.
[Related: Bruins participate in analog Mars mission to research, simulate astronaut life]
Space medicine also poses challenges because of the limited resources available. Aintablian said that he hopes the engineering training included in the fellowship will allow space physicians to develop medical devices that are both lightweight and easy to use.
However, Lundberg said regularly working with limitations qualifies emergency physicians for such a position, which is why they are so sought out by enterprises such as SpaceX.
"One of the really important skills that emergency physicians have to acquire is the ability to sort of improvise to handle unexpected situations to make do with say, less than ideal equipment or less than ideal situations," he said.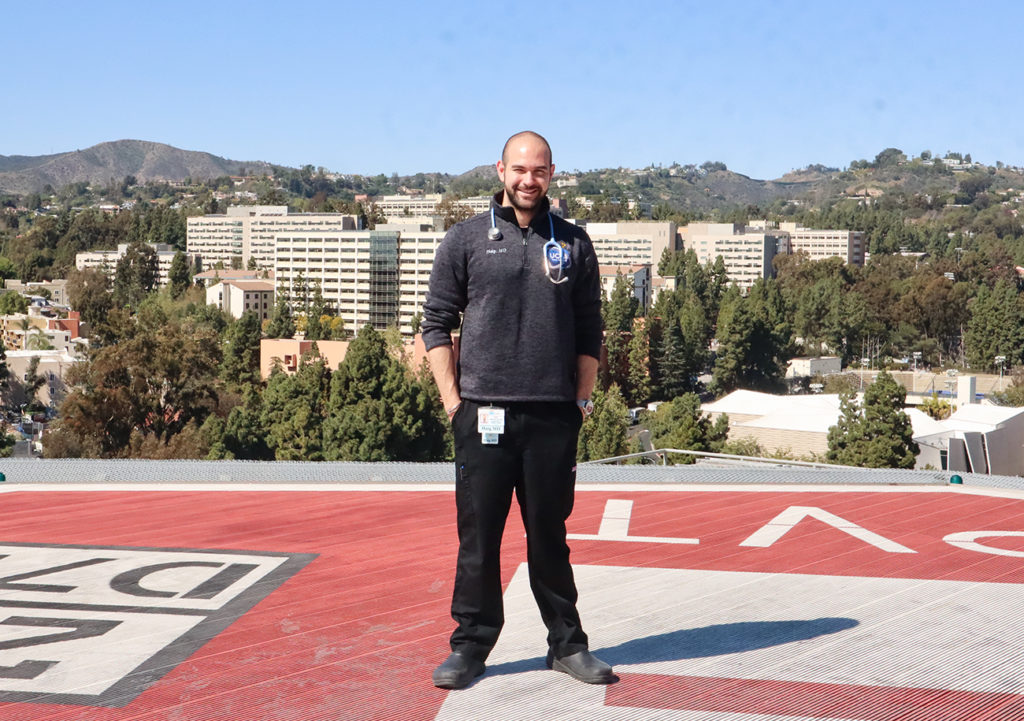 For now, Aintablian said he looks forward to merging two of his greatest passions. Though he aims to become a flight surgeon, he also plans to continue working part time in the ER. If given the chance to go to space, he added, some of his research interests would include examining how people age in space and how the human species might evolve if people live in space or on other planets for extended periods of time.
As for the fellowship, it will continue evolving year by year, depending on Aintablian's experiences as well as whether or not interest grows, Hendey added.
Aintablian encourages students interested in space medicine or other seemingly niche topics to continue pursuing their passions.
"This isn't like the Wright Brothers' first flight anymore," Aintablian said. "People are starting to take off, people are starting to fly."
Dai-Liu is a News reporter on the science and health beat and a Copy contributor. She is currently a a second-year neuroscience student.
Dai-Liu is a News reporter on the science and health beat and a Copy contributor. She is currently a a second-year neuroscience student.