Activist groups petition Congress to enact bill examining effects of slavery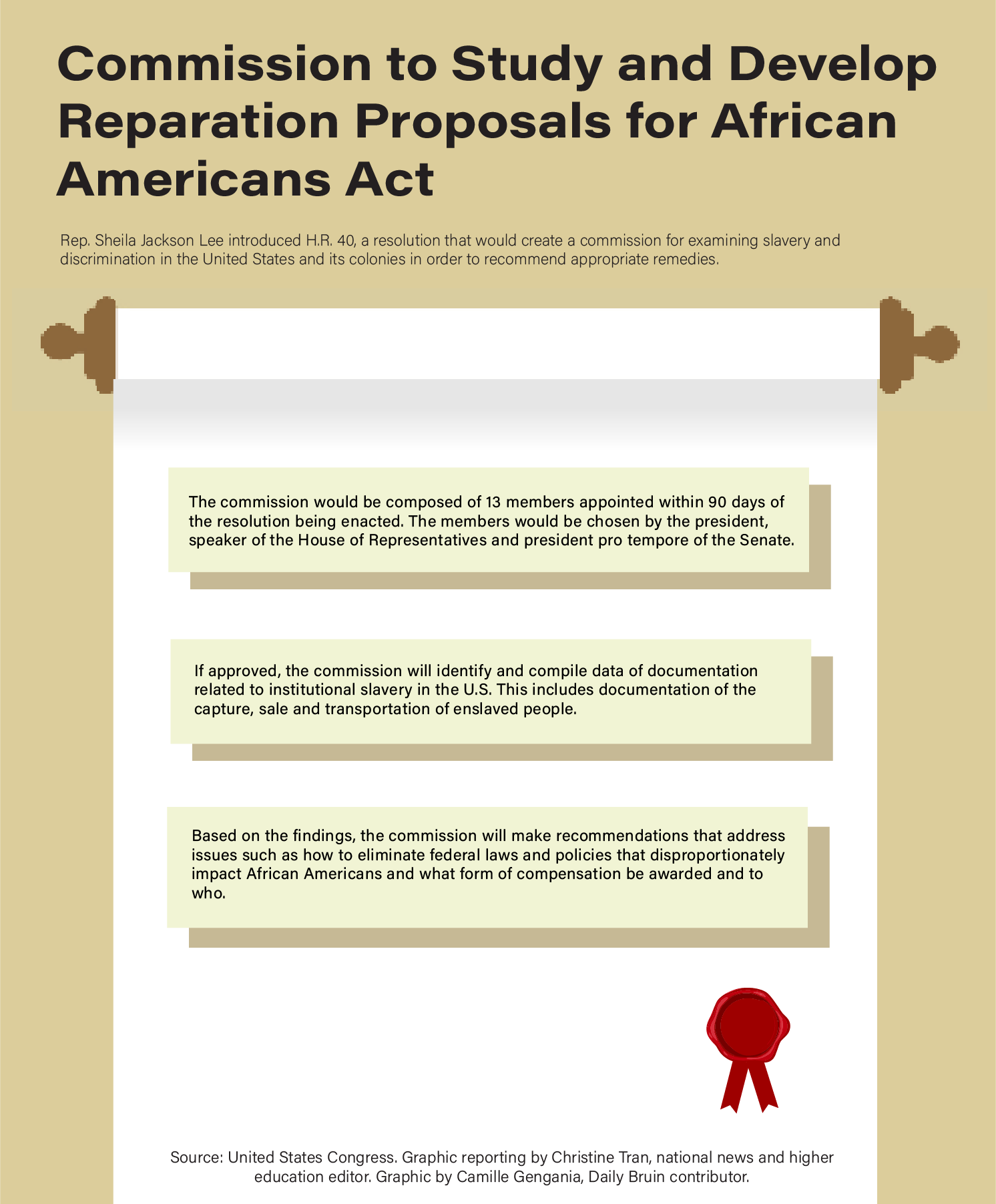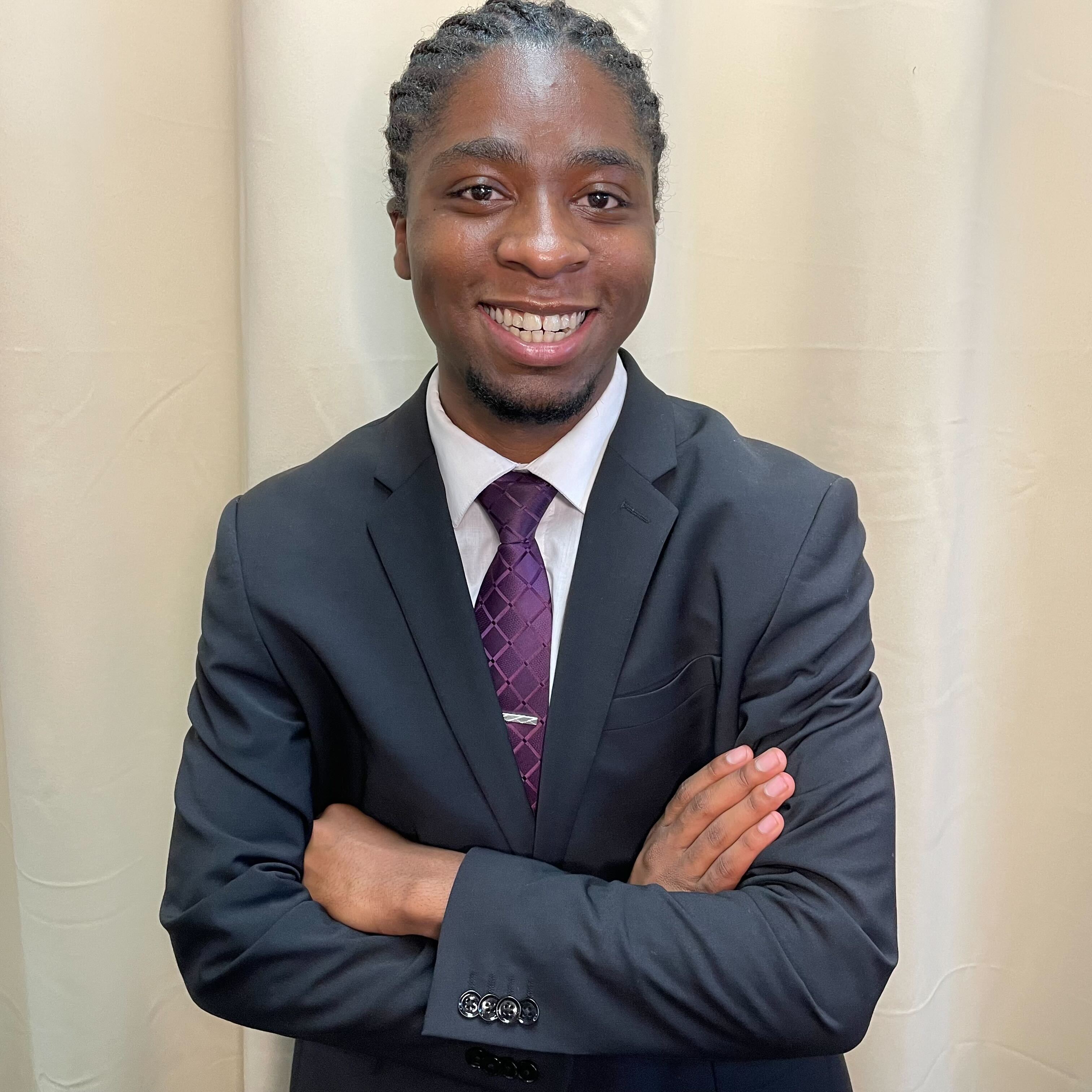 This post was updated Feb. 24 at 12:31 a.m.
More than 350 organizations across the United States are calling for Congress to vote on a bill that would create a commission to study the impacts of slavery on African Americans today.
Rep. Sheila Jackson Lee reintroduced House Resolution 40 on Jan. 4, 2021, which would establish an expert commission to study the legacy of slavery. It would also investigate how the failure to address these harms has resulted in racial disparities between white and Black Americans in areas such as wealth accumulation, health care access, housing, employment and environmental outcomes.
Following the abolition of slavery, the U.S. government continued to perpetuate, condone and often profit from practices that put African Americans at a disadvantage, according to the bill. The bill states these practices included sharecropping, convict leasing, Jim Crow laws, redlining, unequal education and discriminatory treatment at the hands of the criminal justice system.
The bill also said the commission will be tasked with gathering information on the direct and lingering effects of slavery on living African Americans through consulting impacted communities. Depending on the commission's findings, solutions on reparative measures could be proposed, according to the bill.
Various reparation activist groups – the NAACP, Human Rights Watch, members of the Why We Can't Wait Coalition, the American Civil Liberties Union, and hundreds of other organizations – addressed a letter urging members of the House of Representatives to bring the resolution to a House vote Feb. 4.
In the letter, the coalition of organizations said this bill does not specifically authorize any remedies, including reparation payments, and would only collect data and assess impacts and solutions – similar to the commission created to study the impacts of Japanese internment during World War II.
The letter also emphasized the importance of swift congressional action, saying it is long overdue, especially since various states, cities and other institutions have already begun to pursue reparations.
"We are in a once-in-a-lifetime moment that we cannot let slip away if we are to begin the process of righting the country's wrongs," the organizations said in the letter. "Voters will remember what Congress did and did not do when it had the power to act."
Kenniss Henry, legislative commission chair of the National Coalition of Blacks for Reparations in America, said in an emailed statement that the bill will give the country an opportunity to correct its wrongs related to slavery and move toward a more equitable society.
"The Commission is an opportunity for our injured to tell their stories and to have their say. The Commission presents an amazing opportunity for truth and reconciliation to happen," Kenniss Henry said in the emailed statement.
Charles Henry, professor emeritus of African American studies at UC Berkeley, said the bill has value outside of immediate payoffs and action because it would establish a common factual basis about slavery and its harms.
However, Charles Henry said he was concerned about the challenges the bill will face in Congress because of polarization and racial resentment surrounding reparations. He added that there is a historical tendency for white Americans to work against public policy that would benefit Black Americans, which has only gotten worse with increasing political polarization.
"I don't expect much action to happen in Congress at all because (of) the polarization in Congress right now," he said. "You can't get a consensus on virtually anything."
H.R. 40 was moved to the House floor for full consideration April 14, 2021, following a vote by the House Judiciary Committee but is still awaiting a full House vote, according to the letter.
Kenniss Henry said H.R. 40 should be a legislative priority because of America's long history with slavery and race-based issues that have negatively impacted African Americans.
"This pernicious history has condoned segregation, separate and unequal access, Jim/Jane Crow, lynch mobs, KKK terrorism, race riots/massacres, mass incarceration, access to poor quality health care and education, and a wealth gap that continues to perpetuate inter-generational poverty," she said in the emailed statement.
Robin Kelley, the Gary B. Nash Endowed Chair of U.S. History at UCLA, said the bill's narrow view of reparations can potentially limit the effectiveness of the study and remedies proposed because it focuses primarily on American descendants of slavery, which potentially excludes Black people who migrated to the U.S. after 1865.
In addition, conversations surrounding reparations tend to ignore the negative impacts of the racial capitalist system that produces inequality, he said. Kelley added that wealth comes with owning the means of production and finance but that the current conversation does not focus on redistributing the mechanisms of capital accumulation.
"The government can give housing subsidies to the descendants of slaves, but what does that mean if we don't address the fact that the same housing stock and land is valued less because Black people live there?" Kelley said.
Kelley also said he is concerned about the extent to which reparations will be interpreted as a final resolution for issues pertaining to African Americans.
"When you pay out reparations, doesn't it have the effect of silencing all subsequent criticism and claims?" Kelley added.
However, Charles Henry said he is optimistic about reparative government action outside of federal jurisdiction because of previous examples at the state and local level, such as in California. In 2021, Gov. Gavin Newsom approved a reparations program to compensate survivors of an involuntary eugenics sterilization program that took place from 1909 to 1979, according to Newsom's office.
He added that this commission has the potential to unite and repair divided racial relationships between white and Black Americans because common truth is the first step before discussing possible legislative solutions.
"I don't think any of us can fulfill our individual potential in, you know, in an America that's divided," Charles Henry said. "If your aspirations are to be a doctor, to be a lawyer, to be a social worker, unless we can pull together as a community, your individual ambitions are not going to be fulfilled."
Kenniss Henry added that students can get involved with activism about reparations through social media engagement, community outreach and support for clubs that study racial history in the U.S.
"Students are the future public policy makers, elected officials, educators, and historians … and if this country is to right the wrongs of its ancestors and commit to 'never again' then students must care and be prepared to make a difference wherever possible," she said in the emailed statement. "It has long since been the time for this country to truly embrace diversity and recognize that Black history is not just my History but our History."
Seymore is a campus politics contributor. He is also a first year student at UCLA double-majoring in political science and business economics.
Seymore is a campus politics contributor. He is also a first year student at UCLA double-majoring in political science and business economics.