UCLA student cooks up traditional recipes with vegan spin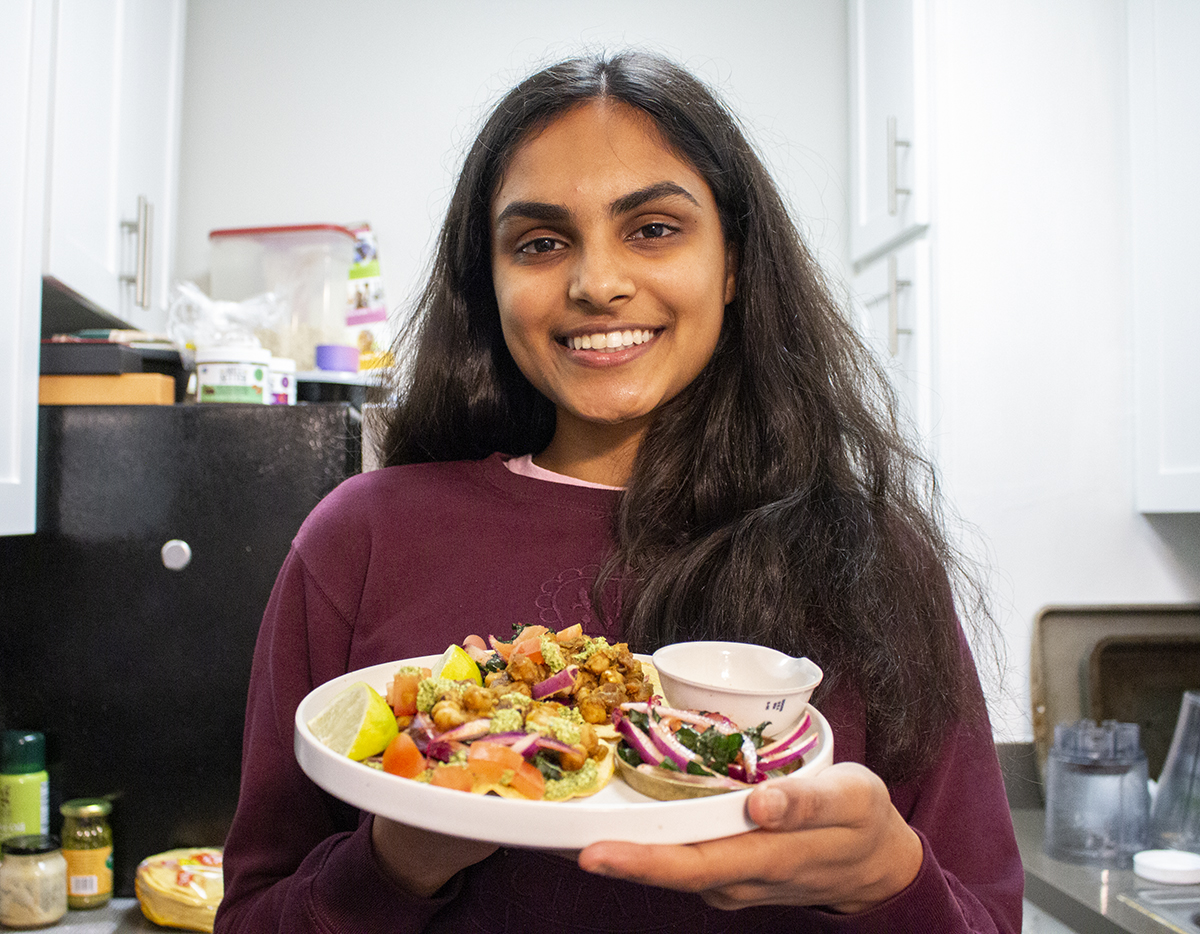 Third-year human biology and society student Anisha Chandra is connecting cooking back to her culture. Through her food blog, she explores vegan takes on traditional Indian dishes and said she hopes to redefine society's Eurocentric view of wellness. (Megan Cai/Daily Bruin)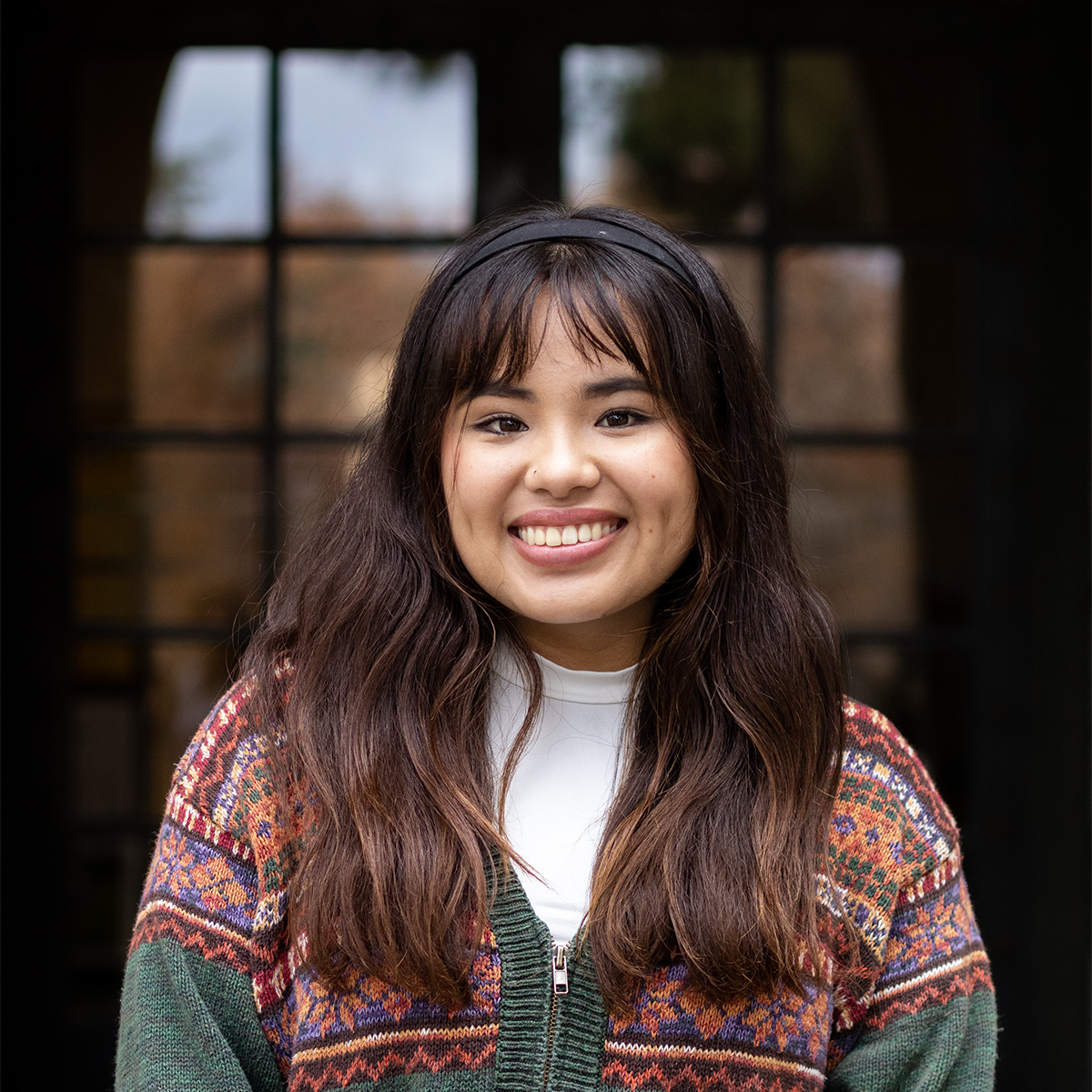 Correction: The original version of this article incorrectly referred to the molecular, cell and developmental biology major as molecular, cellular and developmental biology.
This post was updated March 1 at 7:50 p.m.
Anisha Chandra highlights the bright side of life through vegan cooking.
The third-year human biology and society student shares plant-based recipes through her blog and Instagram account, which she said she created the summer after she graduated high school. During this time, Chandra said she turned to food blogs to help navigate her growing interest in cooking and was inspired to create her own space to express her passion for vegan cooking. As she hopes to channel exciting and uplifting emotions through her recipes, she said her username, @upbeetanisha, is a pun playing off the words "upbeat" and "beet."
"What took me the longest time to get started is picking a username," Chandra said. "I felt like it really resonated with what I stood for at the moment and now. … And that is keeping things fun and exciting."
Chandra's account focuses on her plant-based fare, which she said she began adapting from traditional Indian recipes after she became vegan in September 2020. This switch allowed Chandra to explore her culture's cuisine in ways she was not able to before, and she said she worked vigorously to replicate those same flavors and textures of the dishes she grew up eating when transforming them into vegan-friendly options. One of her family's favorite recipes is a replication of a dish called Malai Kofta, but Chandra said she substitutes jackfruit for the usual paneer, an Indian cottage cheese.
[Related: UCLA student channels passion for cooking into apartment pop-up restaurant]
As Chandra began delving deeper into recipe development, she said she found herself growing closer to both her family and Indian culture. She said between her parents and herself, there is not much in common besides their mutual love of food, both through the act of cooking and eating. Since beginning to explore Indian cuisine, she said she has been able to bond with her mother in the kitchen and learn recipes that have been passed on from her grandmother.
"Sometimes we barely (talk) during a meal, but just the fact that we're all eating the same thing, that brings us closer together," Chandra said.
Chandra's food has also made an impact on those around her, said her roommate and third-year molecular, cell and developmental biology student Aishwarya Atmakuri. Being a vegetarian herself, Atmakuri said her diet has hindered her from experiencing certain cuisines that are often heavily reliant on meat. But through Chandra's cooking, she said she has been able to expand her palette to dishes that she never expected to be able to taste.
For instance, on Chandra's 21st birthday, Atmakuri said Chandra cooked a full-course meal for her roommates, with the star of the night being pasta alla vodka. To adapt the recipe, Chandra used coconut milk instead of cream and added kashmiri lal, an Indian red chili powder, to add her own spin. As well as the food, she said Chandra decorated their apartment to resemble the aesthetic of an Italian restaurant complete with lit candles.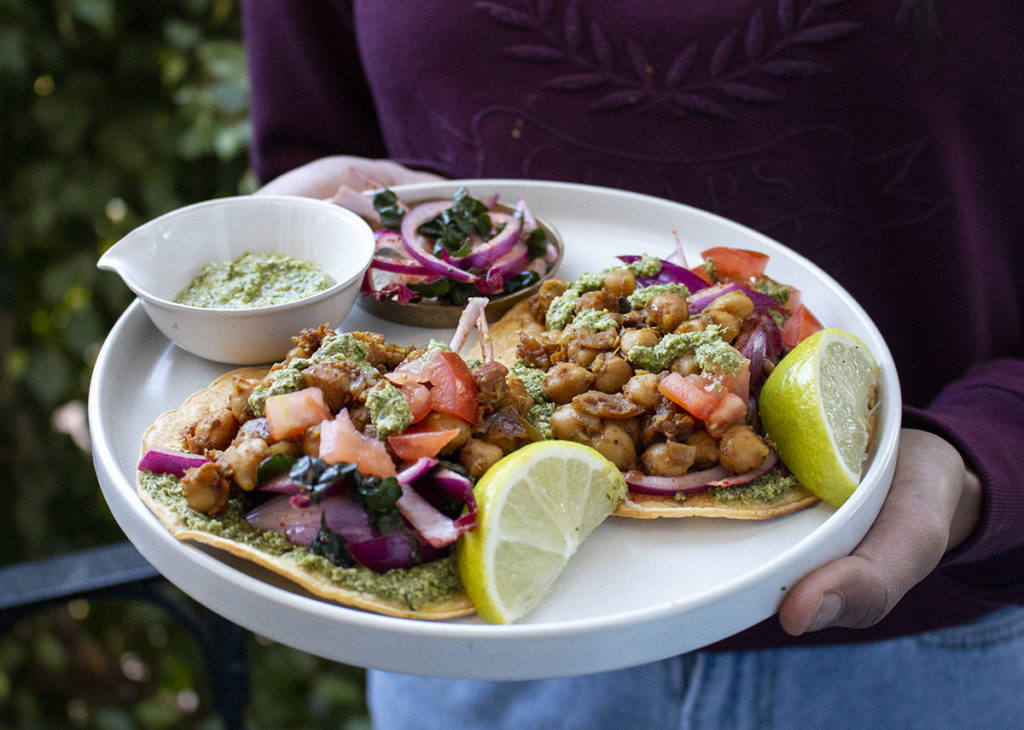 [Related: Student dishes out lighthearted restaurant reviews on Instagram food blog]
As a professional food photographer, Kailee Walters said she particularly admires how Chandra's creative direction has evolved. From a viewer's standpoint, Walters said Chandra is able to capture movement such as holding silverware or picking up pieces of her food, which draws her audience in and invites them to utilize her recipes.
"It's been super inspiring … for my own cooking journey to see someone who is really embracing the simple act of cooking a meal or of cooking a meal with your family or eating a meal with your family," Walters said. "She makes that aspect of life seem very desirable, like you really want to be present in those moments."
Although Chandra is still deciding on her future career, she said she hopes it will include both food and food media. Specifically, she said she is currently pursuing medicine and wishes to incorporate food into the field of health care. She said she believes the state of the United States' current health care system can improve through the integration of nutrition into conversations regarding health.
"My main mission is to make plant-based food feel accessible to people," Chandra said. "Deconstructing the Eurocentric portrayal of wellness … is really important in making healthy food feel accessible to people and that their families' recipes and their culture fits into what the image of health is in society."
Sajor is the 2022-2023 theater | film | television editor. She previously served as an Arts contributor from 2021-2022. She is a second-year communication student.
Sajor is the 2022-2023 theater | film | television editor. She previously served as an Arts contributor from 2021-2022. She is a second-year communication student.