'Love, Laugh, Doom, Tears' examines graduate student's experience with sexual assault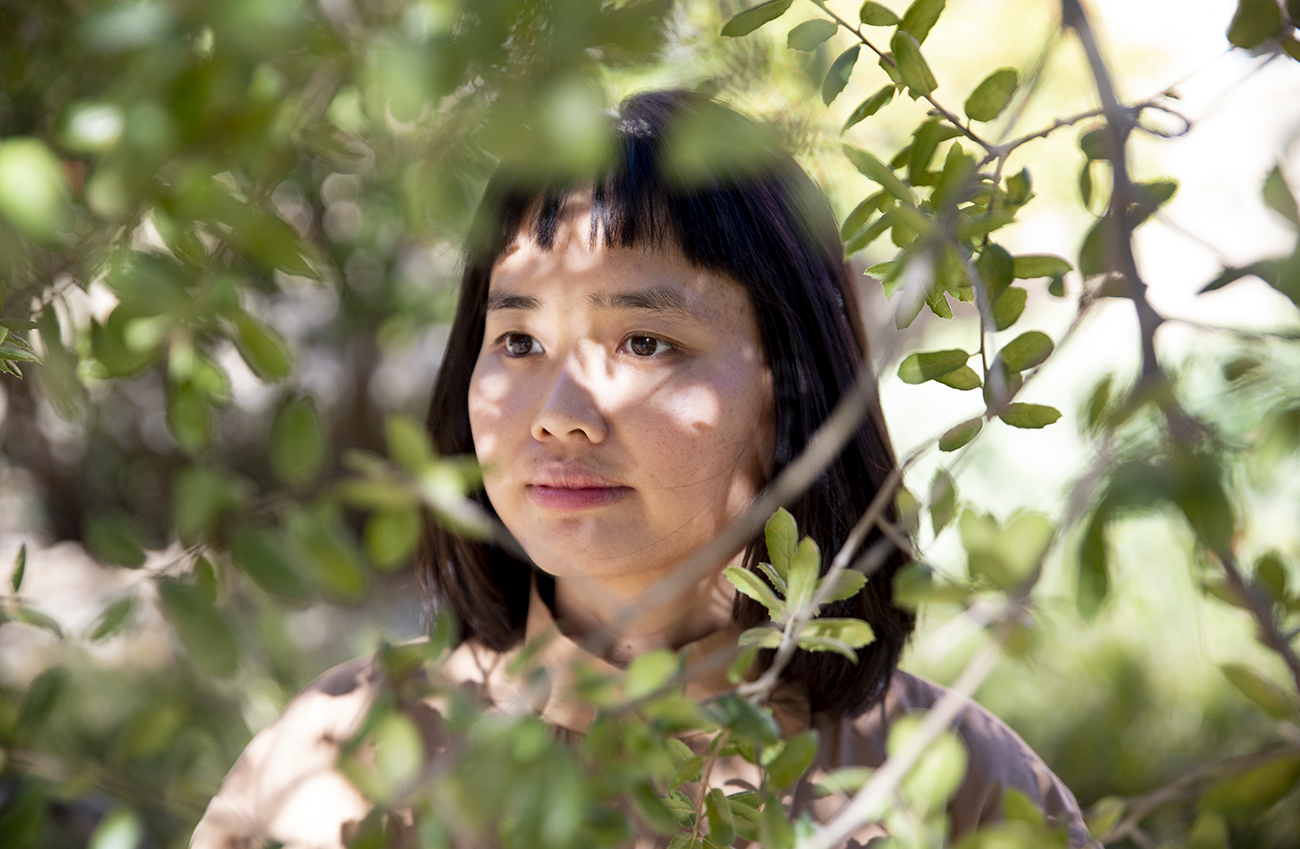 Graduate film student Nhung Nguyen created the documentary "Love, Laugh, Doom, Tears," which focuses on Nguyen's own experience dating as a Vietnamese American woman. (Ashley Kenney/Photo editor)
Editor's note: The following article contains mentions of sexual assault that may be disturbing to some readers.
Filmmaking serves as a medicine for healing in "Love, Laugh, Doom, Tears."
The documentary-style film was written and directed by graduate film student Nhung Nguyen, who said her film was born from a very personal space after she was sexually assaulted in May 2020. First screened at the Culver City Film Festival in December, the film depicts what it is like being a Vietnamese American woman dating in a world in which apps such as Tinder now make it possible to meet potential partners through the internet, she said. Nguyen, who also stars in the film, said while reenacting the assault was especially difficult, it was healing in the end.
"It was a very challenging experience to include in the film," Nguyen said. "(Yet), I realized that it was very important to do so both for my personal healing and for other Asian American women or anyone of any gender who has experienced the experience that I went through."
Nguyen said she was not sure whether to label the film as a documentary at the beginning of the creative process but eventually chose to because her film is based on the truth. She said she played around with domestic activities within the film and wanted to touch on the discrepancy in physical power between cisgender women and men. While other traditional filmmakers want to produce the female narrative of physical revenge, she said she understands how that is not always feasible and realized that women may gain their power back by identifying as survivors rather than victims.
"On the surface, we might not be able to achieve the kind of revenge we want," Nguyen said. "But as a strong, independent female, going through what we go through, we (can) find a way to gain that power back."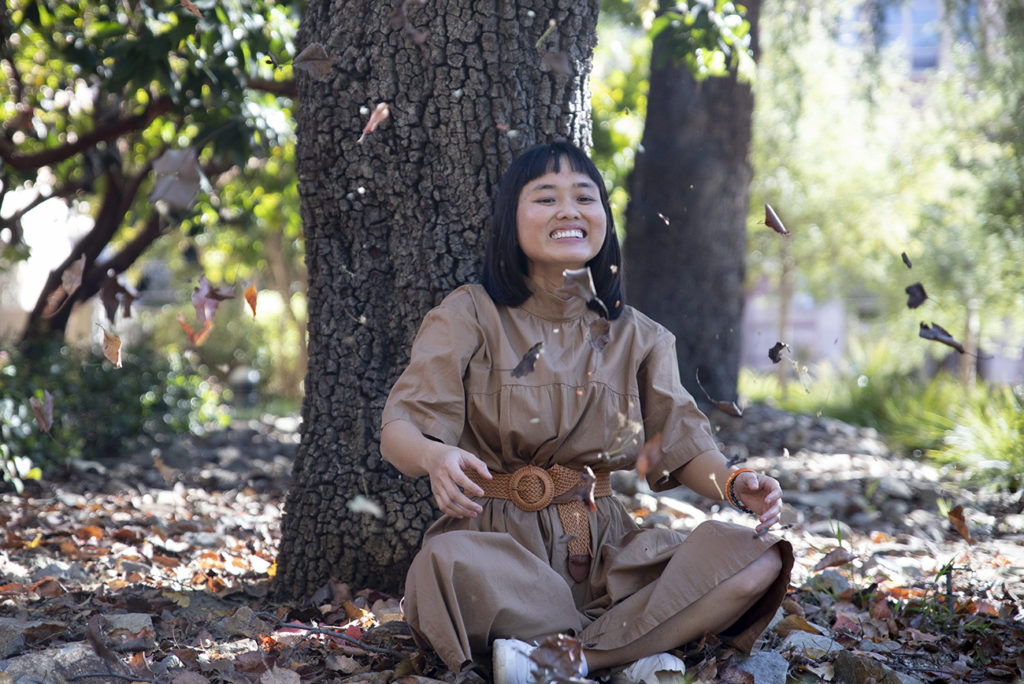 [Related: UCLA alum's short film 'de closin night' tackles questions of identity, belonging]
Associate professor of theater, film and television and Nguyen's advisor Kristy Guevara-Flanagan said Nguyen had a broad approach in the beginning when confronting such themes. She said Nguyen gathered plenty of footage and filmed herself performing a stand-up act about rape culture to feature in the piece. Guevara-Flanagan said Nguyen took as many shots as possible to figure out the best way to tell her story and approach the themes of online dating and sexual violence.
Despite the vulnerability of the filmmaking, Nguyen said it was a process she felt gave her more control over her mind and body as she was recovering. She said she did not realize that what happened to her was sexual assault for a while – until she talked about it with a friend. Film lecturer and Nguyen's mentor David Maquiling said the production of the film, with Nguyen being both the subject and artist of the work, speaks with a particular sense of authenticity that other films may not be able to encapsulate as well.
"It's a difficult film to watch because it is so personal and expressionistic," Maquiling said. "It's not just relaying the facts of what happened. (The film) shows her emotional, psychological and spiritual experience, which is very beautiful but also deeply disturbing. The fact that she made sure that we as an audience felt immersed into every aspect of that experience she suffered is what makes the film so powerful."
[Related: Students embrace absurdity, foster arts community with their production company]
There is an urgency in her filmmaking that makes the film raw, Maquiling said. The most obvious theme the film confronts is victimization and sexual assault, but the film also explores the notions of cultural and ethnic identity and finding one's place in a society that might not always be welcoming, Maquiling added. As an Asian American man himself, these subtle themes were an effective means of communicating how Nguyen's cultural background influenced her dating experience in the United States, Maquiling said.
Nguyen said she thought of her mother, her sisters and the other women she grew up with back in Vietnam when making the film. She said if they experienced sexual assault, the majority of the time, they would likely bury it underneath their own self-blame. However, through talking with others, she eventually realized that what happened to her was not her fault, Nguyen said.
"When I started to talk to my therapist and discuss the film with other women, I realized that I am not alone at all either in the experience itself or in the healing process," Nguyen said. "When I got the chance to screen the film, it was amazing to see the reactions I got from everyone, whether it was a white man, other women or other nonbinary people who watched the film."
Nguyen said facing the camera was deeply empowering, as she felt that she would be seen and her story would be heard. She said doing so made her feel as though she was owning her assault directly, which is why producing the film on her own was a cathartic experience.
"Of course, there were days (during the filming process) where I would ask myself why I was doing it," Nguyen said. "Though I realized, talking (with) my therapist, that I am not alone and the feeling of self-blame began to fade away. I want to own the narrative and tell the story from my perspective as a woman rather than having somebody pointing the camera at me and interviewing me."