Dance group Project: S.H.A.W. celebrates love in episodes of Love Letter Series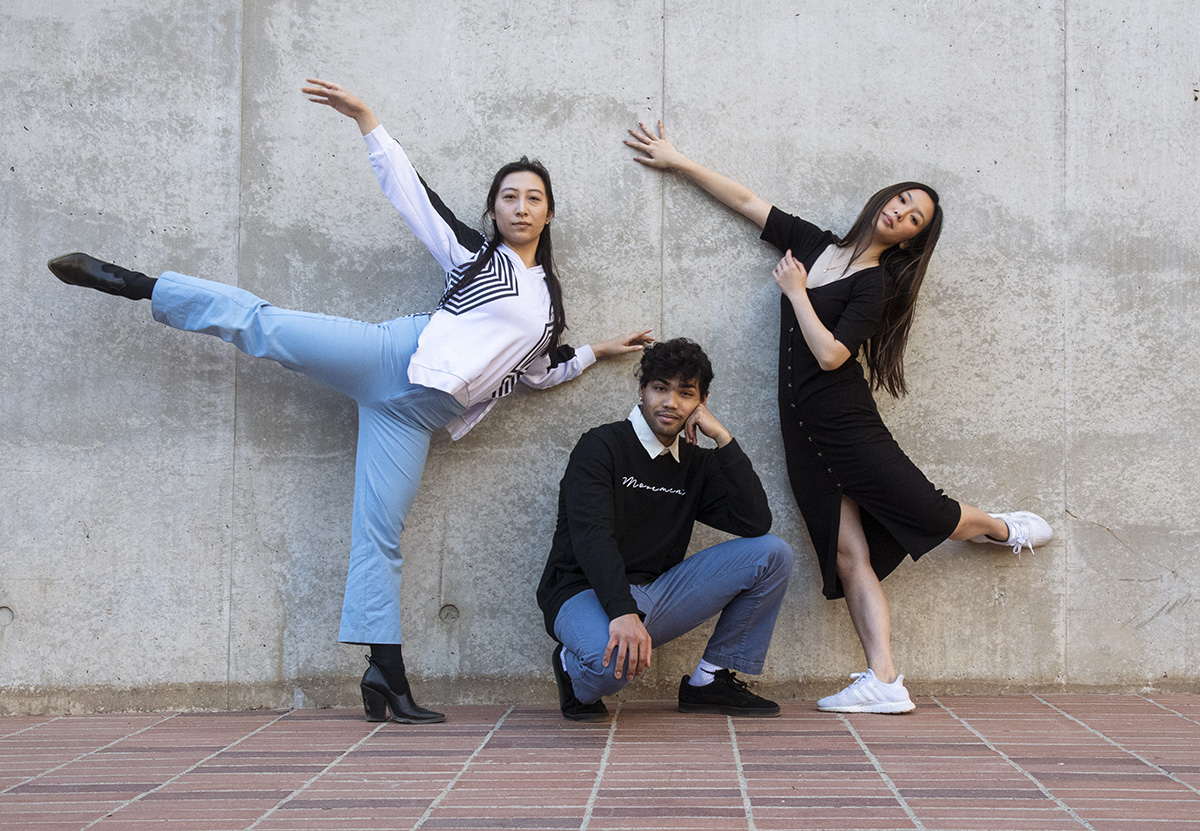 Founded by alumnus Jerric Shaw (center), dance group Project: S.H.A.W. is currently working on its February Love Letter Series, which features fourth-year dance and psychology student Bernice Wang (left) and alumnus Jade Chen (right). (Kyle Kotanchek/Daily Bruin)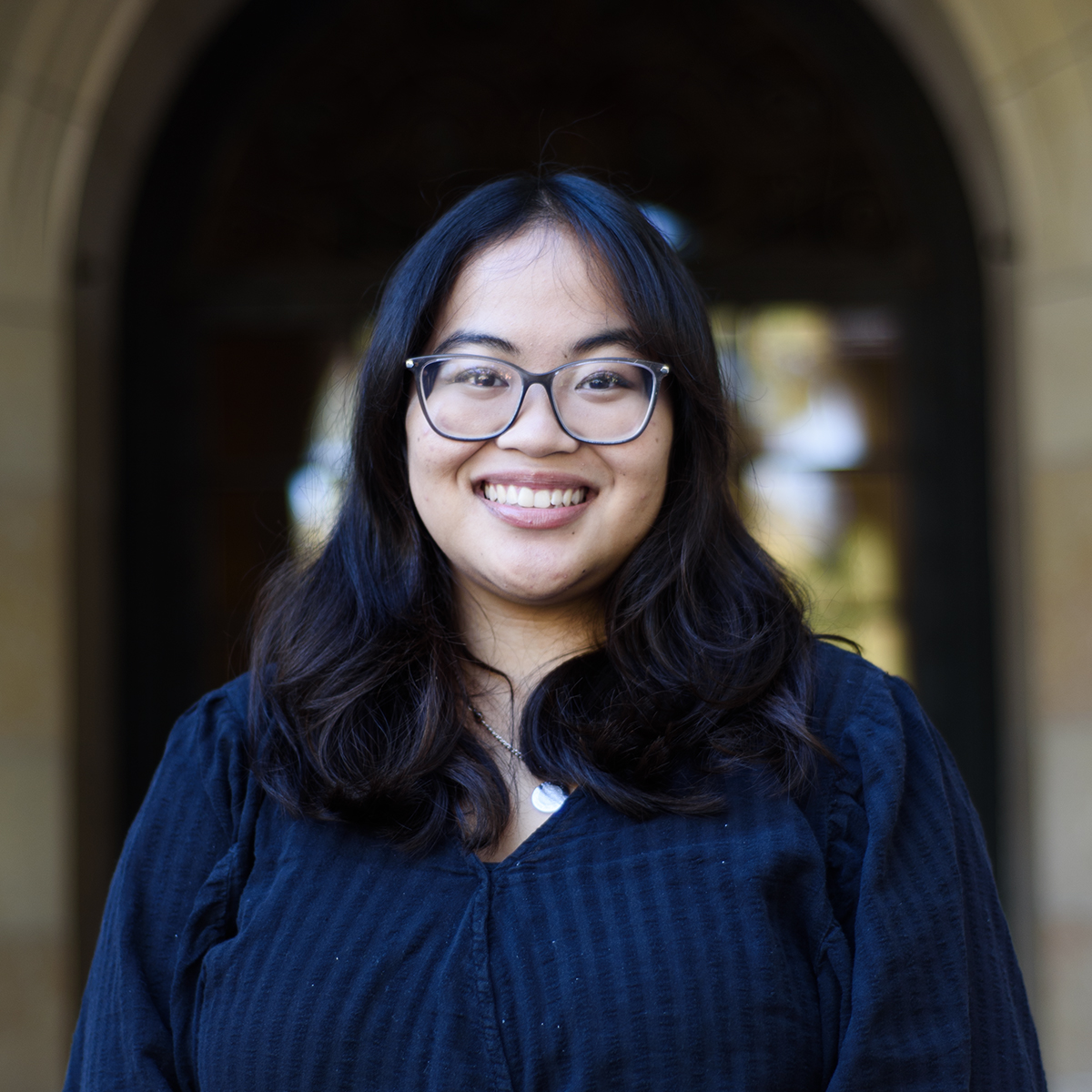 This post was updated Feb. 16 at 9:51 p.m.
Project: S.H.A.W. is dancing its way into viewers' hearts this month.
Throughout February, the dance group founded by alumnus Jerric Shaw will be releasing new episodes of its Love Letter Series on its Instagram and YouTube pages in honor of Valentine's Day, showcasing dancers from the project. Since Shaw founded the project in 2020 as a fourth-year student, he said he has been driven by the goal to create an inclusive space that gives up-and-coming artists the chance to connect with each other and flex their creative muscles.
"The true vision direction I want for Project: S.H.A.W. to be is more network-based, where we're the ones that are a place for people to go to seek further training," Shaw said.
[Related: Student film grapples with grief, heartache as homesickness in 'Fragmentation of Home']
Serving as Project: S.H.A.W.'s director, Shaw said he is spearheading the Love Letter Series. He said he decided to structure each episode around five different forms of love: romantic love, seductive love, unconditional love, self-love and true love. The episodes, which are about two minutes long, focus on dance along with other elements such as spoken word. Bernice Wang, a fourth-year dance and psychology student, said while Shaw led the development of the series, there was space for other artists to make their own creative choices.
"Though (Shaw) had specific shots in mind, he gave us the freedom to find our own voice in it," Wang said.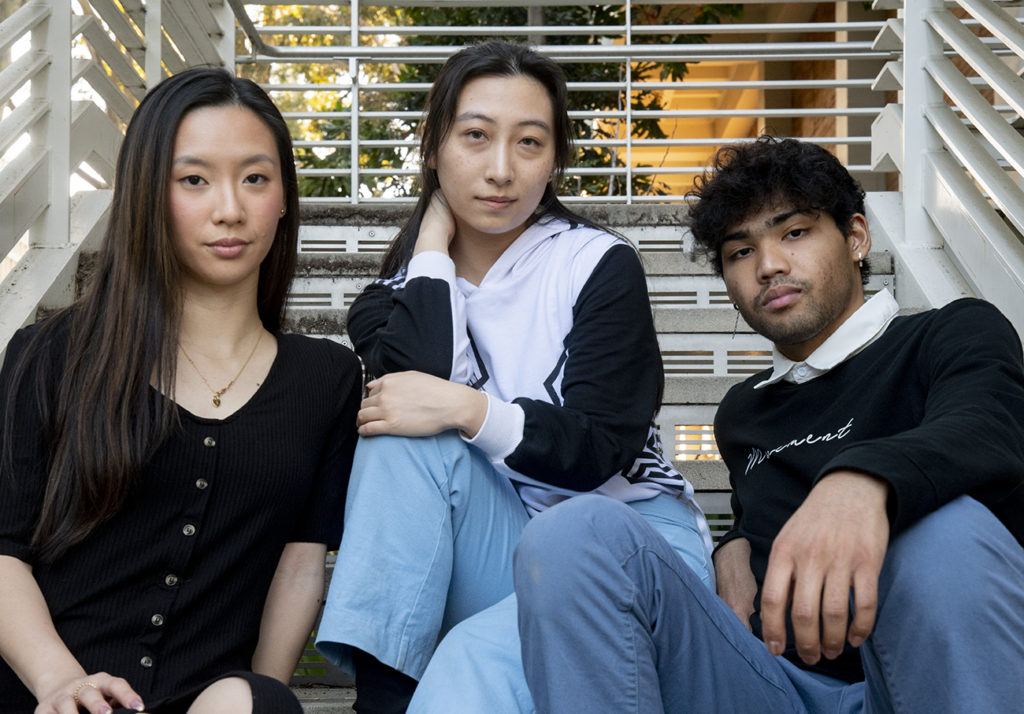 Featured in the first episode of the series, Wang said the team used improv and emotion-based exercises to generate the mood and vibe for each installment. By doing contact improv, in which a dancer improvises with another person or an object, she said dancers were encouraged to make their own mark on the piece, physically and emotionally. Shaw said he wanted to ensure that the audiences were moved by the episodes, so he asked dancers to focus on their emotions to ensure that each piece went beyond visual choreography.
Regarding filming, Wang said the group had to be resourceful in finding materials and figuring out the logistics, such as acquiring the fog machine and lights that were used in the first episode. She said dancers also had to readjust their choreography to the camera, as opposed to performing for a live audience, to guarantee each frame looked as Shaw intended.
By being involved in the series' creative process, Jade Chen, an alumnus who is helming the episode focused on self-love, said Love Letters has taught her more deeply about self-care beyond the surface-level imagery of face masks and journaling. Through directing, she said she learned that taking care of herself empowers her to take care of other people.
"Something I like to grow in is this lesson of how to really support others, whether it's in choreography or in this team and then bringing it into my everyday life," Chen said. "How can I make sure that I'm taking care of me and someone else? That bouncing back of support will also give me lessons and wisdom."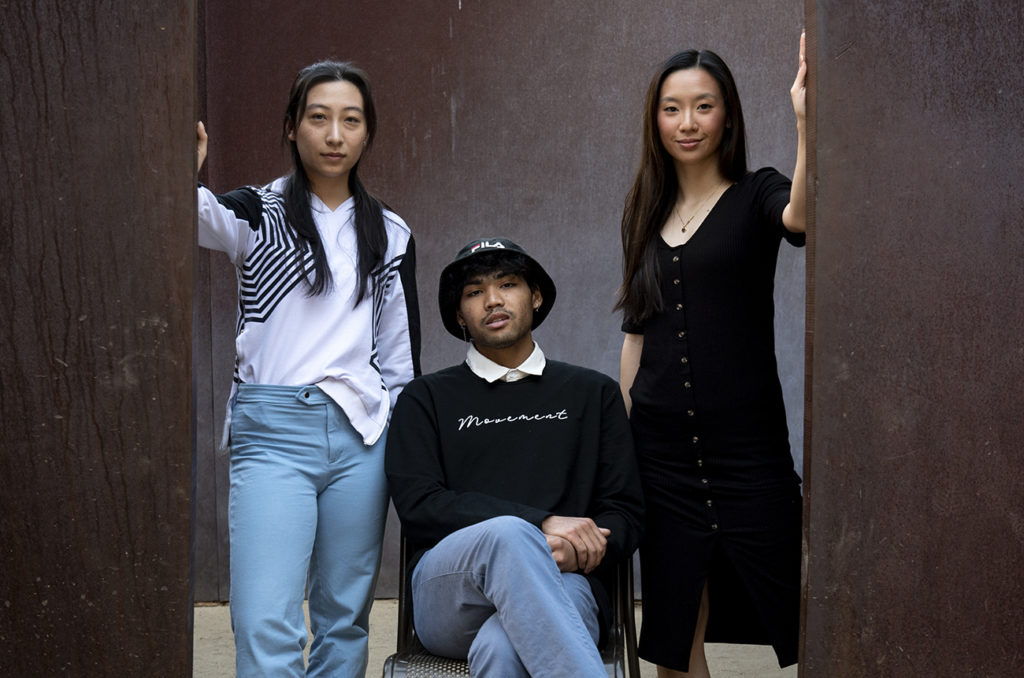 For each member, Chen said the series and project as a whole represent more than an opportunity to dance. She said Project: S.H.A.W. allowed her to explore other creative avenues and experiment with new styles beyond the highly traditional dance structure she was accustomed to. Coming from a ballet background, Wang said traditional collegiate teams prevented her from exploring other genres, but the project and series has encouraged her to explore more modern types of dance.
As someone who was not in the dance major, alumnus Gabbi Kester said Project: S.H.A.W. allowed her to participate in creative opportunities, such as choreographing, that were uncommon in her experience. For Kester, the direct involvement in creative processes, both as a dancer and a collaborator with more artistic control, built her skills. The smaller size of the project also allowed her to open up and choreograph adeptly, she said.
[Related: UCLA student takes dance moves to national level in commercial]
In terms of the potential impact of the series, Shaw said he hopes audiences and viewers will take the Love Letter Series as a reminder that romance is just one aspect of love as a whole. By using emotional appeals such as spoken word alongside the visual choreographed content, he said he wants the audience to be able to form their own relationship with the weekly releases.
"I want people to get a sense that they're not alone," Shaw said. "Love, … it's going to be cryptic, and you can figure it out and interpret it any way you want because it's art."
Lagrimas is the 2022-2023 lifestyle editor. She was previously an Arts contributor from 2021-2022. She is also a second-year communication and political science student from Temecula, California.
Lagrimas is the 2022-2023 lifestyle editor. She was previously an Arts contributor from 2021-2022. She is also a second-year communication and political science student from Temecula, California.