UCLA student translates college experience, theater education to music career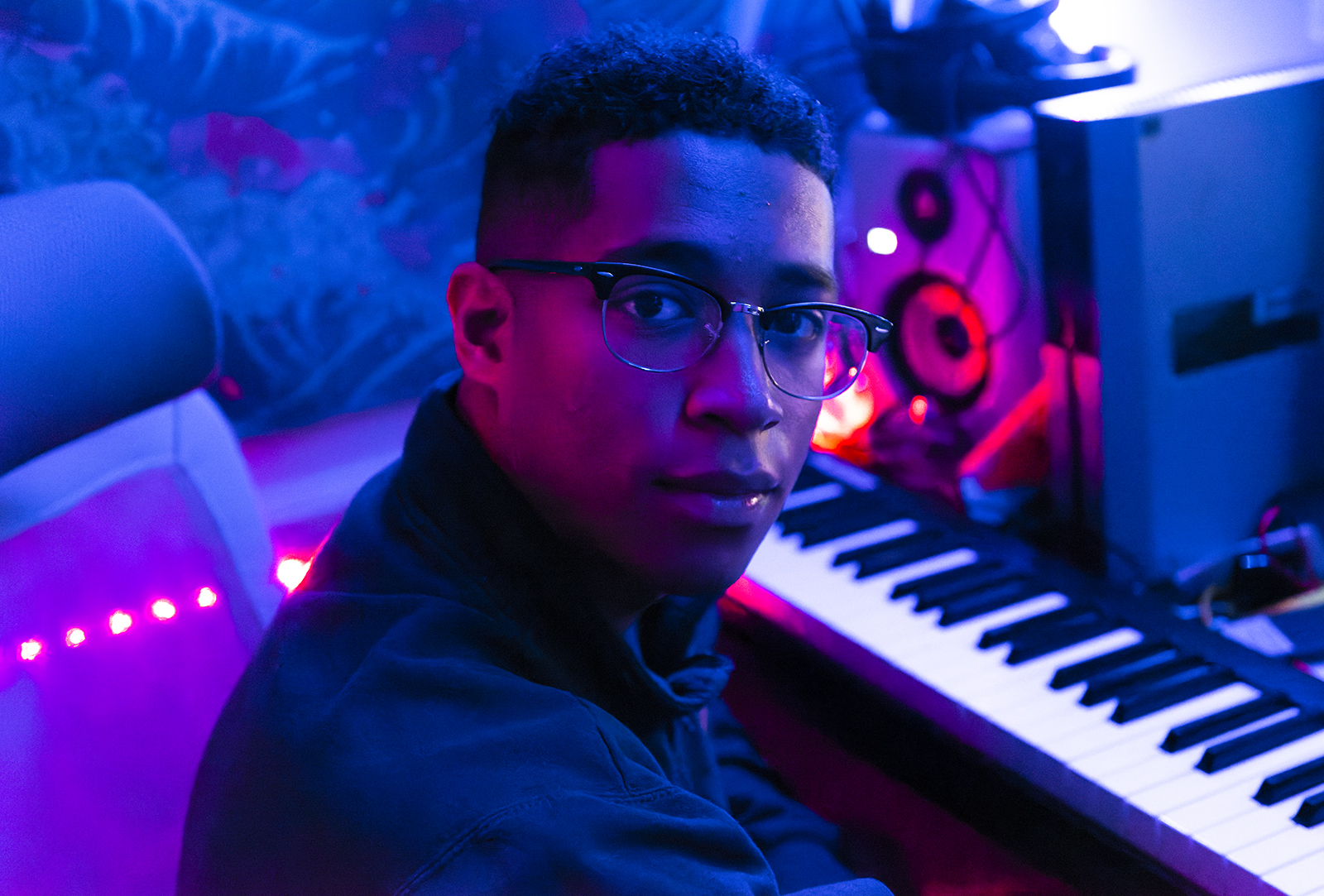 Third-year theater student Ryan Antoine creates and releases music under the stage name Ryan KJ. His most recent single, "Ms. Parker," dropped Jan. 30. (Ariana Fadel/Daily Bruin staff)
Ryan Antoine is acting center stage and singing in the spotlight.
The third-year theater student, who performs under the name Ryan KJ, released his latest single "Ms. Parker" on Jan. 30. In the song, KJ said he incorporates light-hearted production with authentic lyrics about his own experiences with a girl. KJ said he describes his genre and his single as a combination of pop and alternative rap, but is open to creating all types of music.
"I would love to do all types of music," KJ said. "I love indie and alternative rock, Spanish music. … I would love to write songs for other people, and pop music is awesome too. I like all of it."
Songwriting and production runs in the family, KJ said, as his first and most significant influence was his father. From the sidelines of his father's makeshift music studio, KJ said he learned to write songs and produce tracks himself, which he began doing when he was 18.
"My dad … had a studio in the garage and we just made music," KJ said. "He's been an inspiration all my life. Production, engineering and grabbing – he did all that. I learned at a young age the technical side."
In addition to his father, KJ said his inspiration comes from artists who he says do not conform to mainstream media, such as Ye and Tyler, The Creator. He said he studies how they communicate through their lyrics and production so he can learn how to do the same for his own creative pieces. In particular, the two artists use their music to encourage those who may feel like they do not fit in with society to feel accepted, KJ said.
[Related: UCLA student follows musical instincts, releases self-produced debut single]
In "Ms. Parker," KJ said he pulls inspiration from a past romantic encounter and his experiences in college. The song is about understanding that people will come and go from his life, and KJ said he likes to look at his life optimistically like the song to reflect that same playful feeling.
"I was messing with this girl a while back … and she was messing with someone else afterward," KJ said. "It was a weird transition phrase, so I used that to fuel what I was saying. The energy of being in college and having people come over to my apartment – that college experience in one little song."
The name "Ms. Parker" itself comes from a character by the name of Mrs. Parker in the film "Friday," KJ said. The comedic aspect of the movie, in addition to a related meme, connects back to childhood memories of watching the "Friday" film franchise, he said. Changing the name from Mrs. Parker to Ms. Parker marks a youthful spin on the character, KJ said.
In addition to the reference to the film "Friday," KJ said "Ms. Parker" originally began as song with three parts, and he built the final song out of the middle snippet. From there, he said there were many rounds of tweaking and editing that led to the final few steps of sending the track off to be mixed and mastered.
As for the production, KJ's high school friend, Pierre Ledain, assisted with the process, which Ledain said was more mature than KJ's high school pieces in terms of sound selection. Additionally, the optimistic tone of KJ's voice is distinctive, and Ledain said it fits KJ's music and personality well, as his production style has solidified.
"Every time (he makes) something, there's so much energy that is brought to it," Ledain said. "You feel this feeling of being a young adult and going through experiences … also having a bright way of looking at them even when it's not necessarily happy."
[Related: Student draws upon poetry background to inform lyricism as rapper Young Scotto]
Looking toward the future, KJ's manager and third-year economics and philosophy student Pedro Nogueira Frey said he and KJ are aiming to drop one song a month and perform at more venues in order to launch KJ's career. For KJ, his new focus following the release of the single is on finding his sound and relating to high schoolers and middle schoolers.
Following the release of "Ms. Parker," KJ said his newest single "Let's Kick It" is slated to release next week and features another student musician, GOVAN. Since the release date is relatively close to Valentine's Day, KJ said his new single will be romantic, while still incorporating the pop elements from his previous music. KJ said he hopes to be able to translate what he has learned from theater stage performance to live performances with music.
"Live performance … is a place where people can just escape and feel whole," KJ said. "To elevate that experience and make (my listeners) feel whole and take them to another world is my goal and just what I feel like theater can help me do."