Opinion: FDA should reevaluate restrictions on blood donation from LGBTQ+ individuals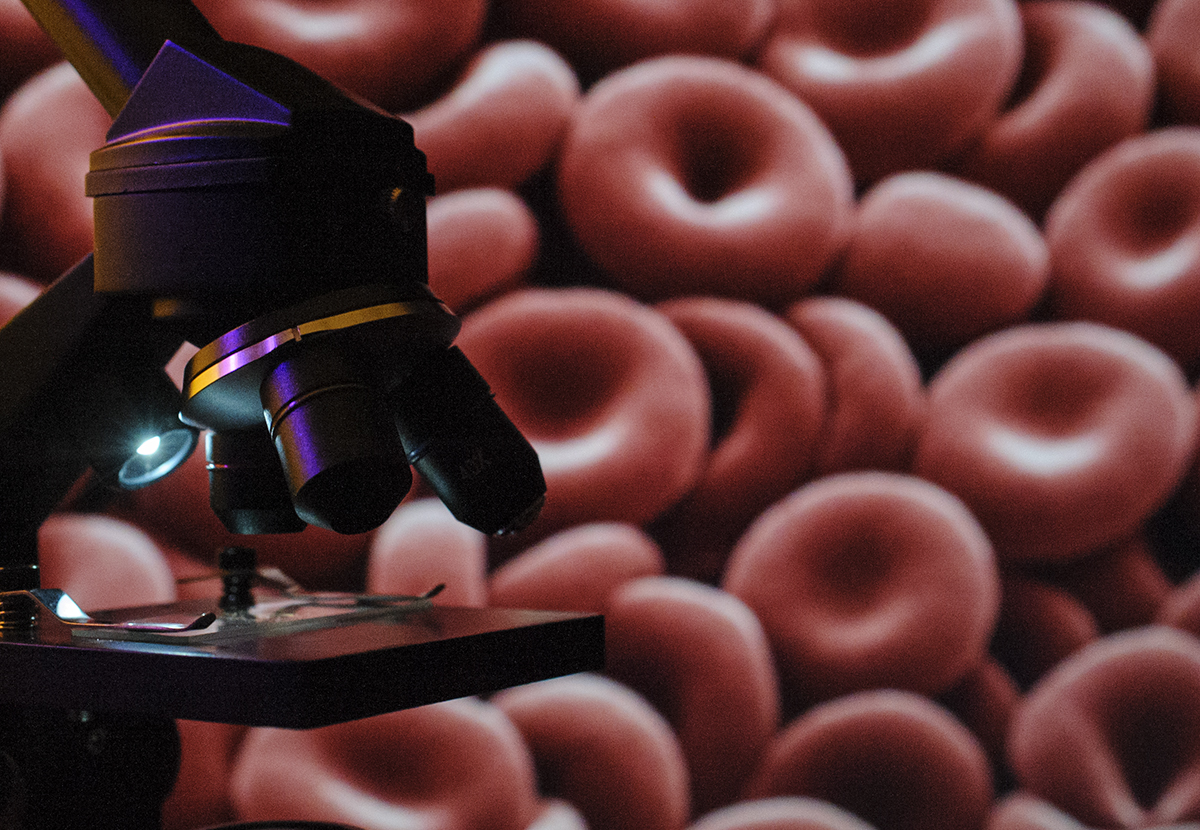 A microscope sits in front of a screen of red blood cells. The restrictions placed on men who have sex with men from donating blood are discriminatory and put public health at risk amid the current blood shortage. (Chelsea Westman/Daily Bruin staff)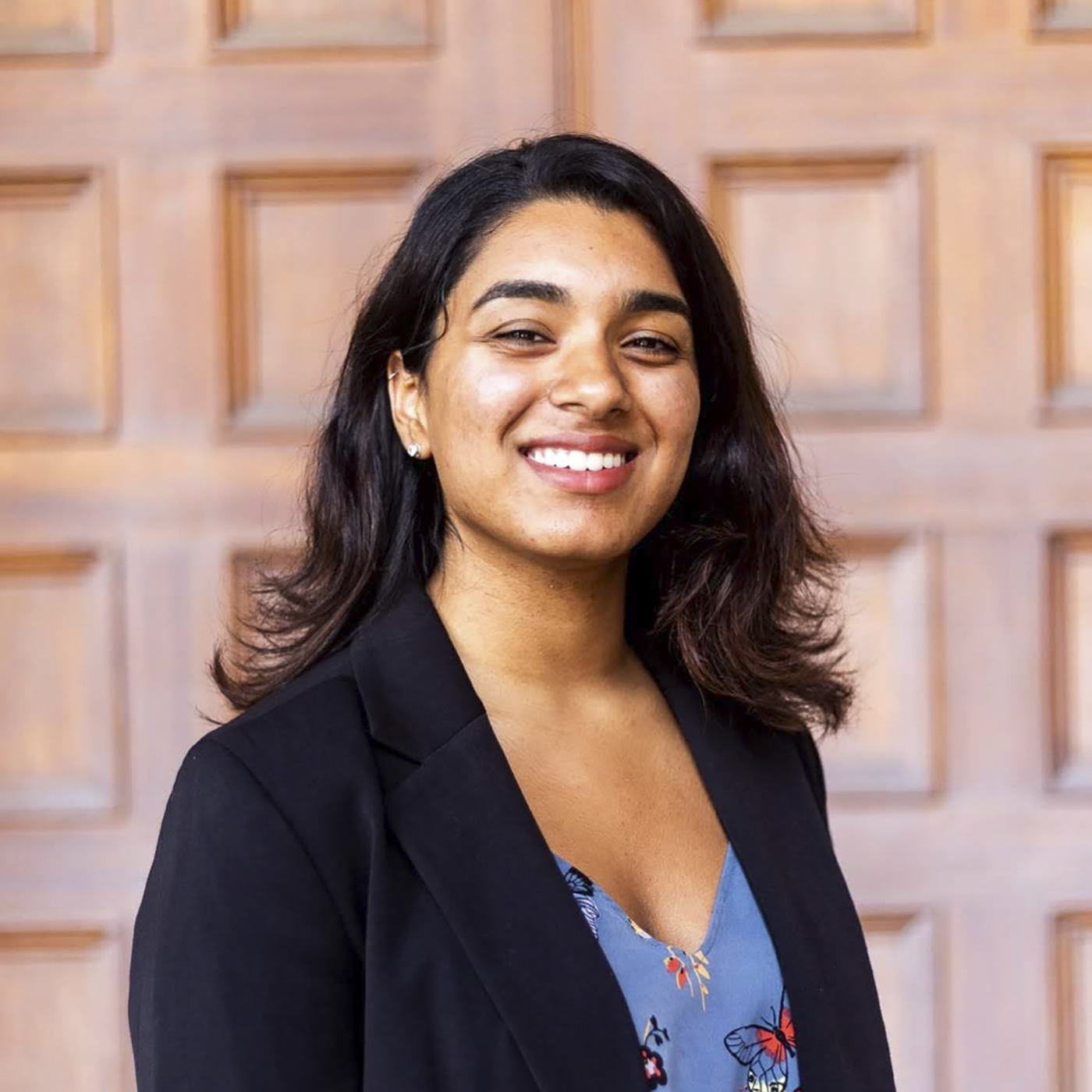 One blood donation can save up to three lives.
So how many lives are claimed by discriminatory donor guidelines?
In the United States, men who have sex with men, or MSM, are restricted from donating blood unless they abstain from sex for three months. This policy was originally a lifetime ban; however, in 2015, the Food and Drug Administration changed the deferral to 12 months. Then, in 2020, the restriction was amended to three months to increase blood donations during the COVID-19 pandemic.
Yet, the blood shortage is far from over. Across the country, medical centers are struggling. These include UCLA hospitals, which are dealing with the most severe blood shortage in more than a decade. Currently, the UCLA Blood and Platelet Center is collecting around 50% fewer donations than it was before the pandemic. The consequences of this are dire. UCLA medical centers do not have enough units to perform blood transfusions for liver transplant patients, and recently, the trauma center at Harbor-UCLA Medical Center was forced to close for hours because of the blood shortage.
Despite the crisis, the U.S. continues to exclude a portion of the population from donating blood. These restrictions are rooted in the historical ignorance following the AIDS epidemic and a long-standing stigma surrounding HIV despite the abundance of medical advancements in the past few decades. But, more than that, it's evident just how illogical this whole screening process is. The self-reporting questionnaire is marred with inconsistencies and loopholes that make the entire process more confusing than beneficial.
"(There is) this assumption that HIV is a gay disease, and it's triggering and painful considering the history of the (HIV/AIDS) epidemic," said Ethan Pham, a third-year physiological science student and co-education director of the HIV Counseling and Testing Coalition at UCLA. "Now gay men are just cast aside because they're a marginalized group and no one really cared to help them."
The purpose of the donor history questionnaire is to assess risk to the blood supply, but it instead conflates behavior with identity. The test specifically asks male donors if they have "had sexual contact with another male" in the past three months.
On the other hand, it asks female donors if they have "had sexual contact with a male who had sexual contact with another male in the past 3 months."
This is where the problem lies. The questionnaire tries so hard to filter out MSM that it fails to live up to the purpose of the self-reporting test in the first place – assessing risk.
Ayako Miyashita Ochoa, an adjunct professor at the UCLA Luskin School of Public Affairs and associate director of the Southern California HIV/AIDS Policy Research Center, said the protocol should not be based on identity or sexuality, but rather assessing the risk of behaviors from a scientific perspective.
"The most optimal system, as it turns out, isn't just a system that changes the tools of how we collect information from donors and how we determine who's going to be a donor," Ochoa said. "Actually, the most optimal system is a system in which people are educated around their sexual health."
Not only are the guidelines discriminatory, but they suggest that MSM put their health at risk in order to donate blood. The guidelines ask that people who take pre-exposure prophylaxis, known as PrEP, or post-exposure prophylaxis, known as PEP, wait three months since they last used the drug before donating blood. However, for someone who is on these medications and wants to donate blood, this requirement could put their health at risk because PrEP and PEP are important in preventing HIV infection.
Shivesh Shourya, a fourth-year neuroscience student and co-education director of HCAT, said he is tired of the sexual practices of gay men being stigmatized as dirty.
"We just need to start deconstructing the stigma around HIV. It's not a dirty disease," Shourya said. "It's just the nature of how things are done because we have these patronizing stigmas and stereotypes."
There are numerous other problems with the questionnaire, the most obvious being that self-identification doesn't reflect the complexities surrounding who is willing and able to come out, as well as how identity changes over time.
The three-month deferral period also is not supported by recent scientific evidence.
According to the guidelines, every unit of blood is tested. Because there is always risk of infection, the FDA aims to take the necessary steps to mitigate the possibility of transmission.
However, the Centers for Disease Control and Prevention require that blood donations be tested using a two-pronged approach for HIV-1 and HIV-2. Every unit of donated blood must also go through antibody and nucleic acid testing. Because of these testing parameters, the risk of HIV transmission is 1 in 1.5 million.
The current deferral period of three months is between three and nine times longer than the time frame for the HIV nucleic acid test given by the CDC, which detects the virus 10 to 33 days after an exposure. This means that the three-month deferral period is unnecessarily long compared to the kind of technology the medical community possesses.
Furthermore, 17 countries currently have no restrictions on MSM donating blood, and research has shown that eliminating the deferral period does not increase the rate of HIV transmission. A 2020 study found that Argentina's new 2015 risk-based approach, rather than policies based on orientation or gender study, had no significant difference of HIV prevalence in blood donations, even though the number of donors increased.
It's clear that the whole blood donation system needs reevaluation. The three-month deferral period is not necessary given our medical advances in testing, and the self-reported, identity-based questionnaire does little to assess the actuality of risk.
Given the blood shortage amid the COVID-19 pandemic, we must ask ourselves who truly poses a risk to public health.
Bal is a 2021-2022 assistant Opinion editor. She has been a columnist for four years, covering stories from UCLA student life to California politics. She is currently a fourth-year political science and sociology student.
Bal is a 2021-2022 assistant Opinion editor. She has been a columnist for four years, covering stories from UCLA student life to California politics. She is currently a fourth-year political science and sociology student.