Sit-in for improved accessibility to continue after meeting with chancellor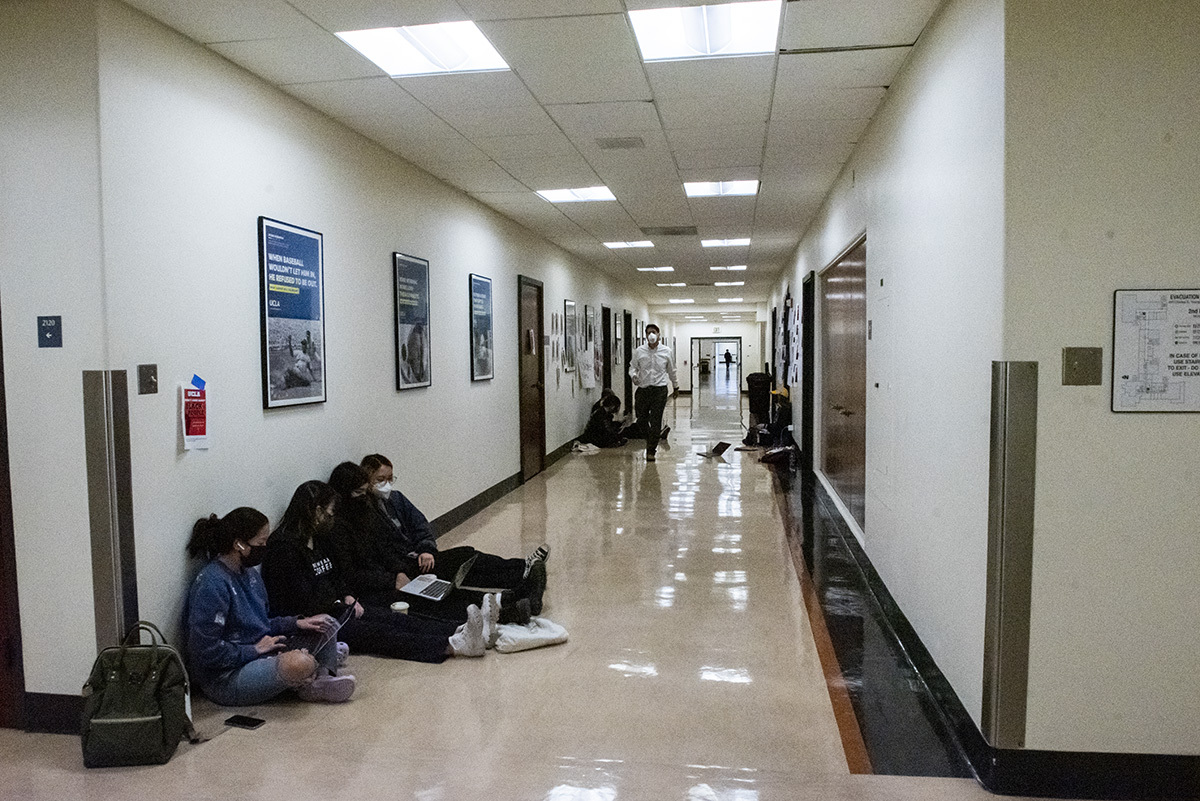 Students will continue their sit-in at Murphy Hall to push UCLA administrators to increase accessibility, equity and retention. (Justin Jung/Daily Bruin senior staff)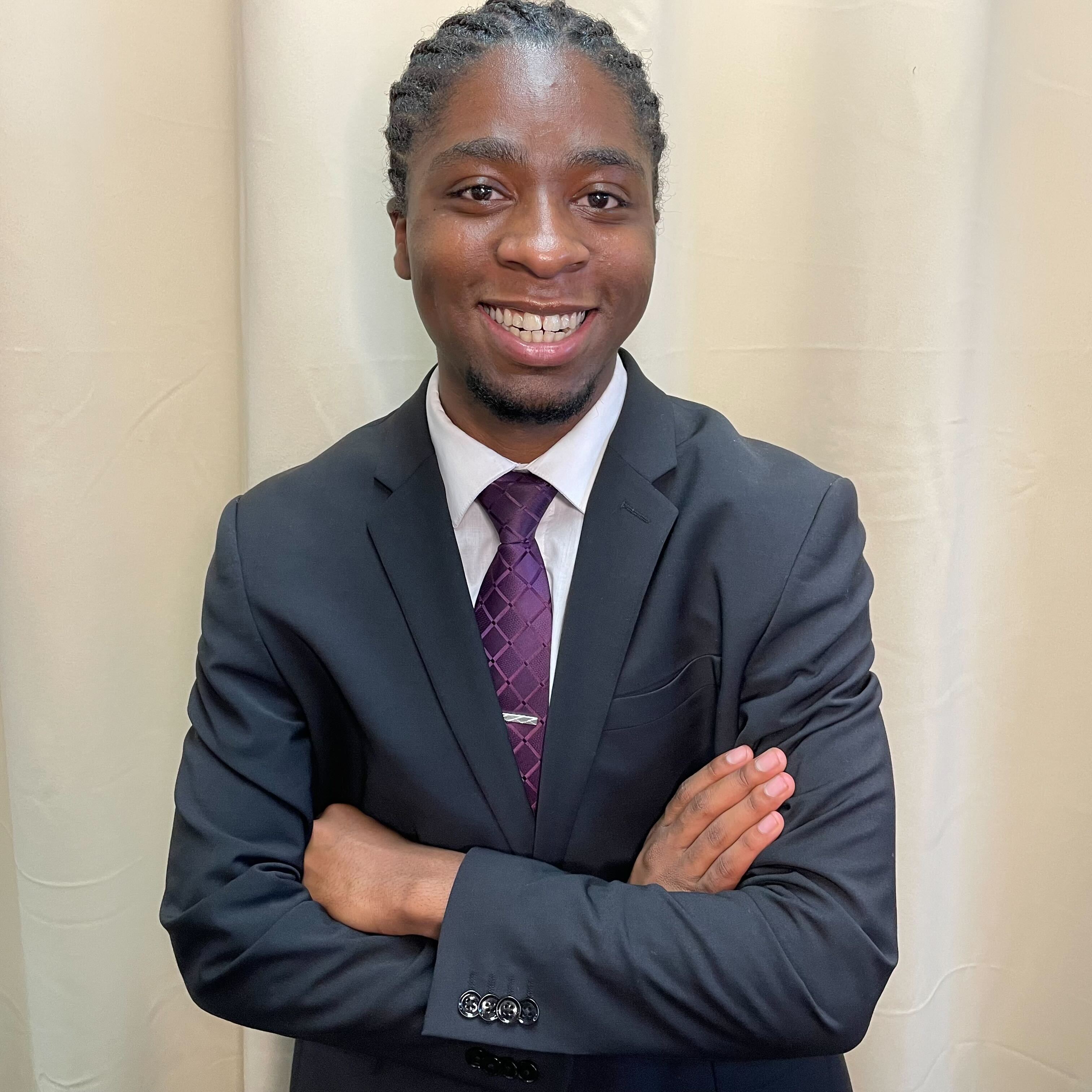 This post was updated Feb. 7 at 1:39 a.m.
UCLA student leaders decided Friday to continue their sit-in at Murphy Hall after an inconclusive meeting with UCLA administrators regarding improved accessibility, education equity and retention.
[Related: UCLA students continue sit-in after unsatisfactory meeting with university leaders]
Student representatives from the Mother Organizations coalition, Disabled Student Union and Undergraduate Students Association Council met with Chancellor Gene Block, Vice Chancellor of Student Affairs Monroe Gorden Jr., Assistant Vice Chancellor of Student Development Suzanne Seplow, Academic Senate chair Jody Kreiman and other administrators to jointly present their demands, said Christopher Ikonomou, a third-year communication student and member of DSU.
Their demands included implementing increased access to hybrid education, rehousing various Afrikan Student Union projects to the Black Bruin Resource Center, resolving an ongoing labor lawsuit involving the Community Programs Office and firing the CPO's director and associate director, among other requests.
Ikonomou said some demands were tentatively agreed to during the meeting with Block, while most demands were not. The students plan on reconvening with Block again Feb. 11 to discuss the status of their demands. Until then, they will continue their sit-in.
USAC President Breeze Velazquez said students will end their sit-in under the condition that Block signs a joint statement committing to acting on all of the demands presented as well as issues an emailed outline that lays out when he will act on the demands.
"I really do hope that (Block) takes the time to figure out how he's going to address each of these students' needs because, like we said, we're not leaving until he signs onto it," Velazquez said.
This meeting was the first opportunity student organizers had to meet with Block in the last five days since they began their sit-in Monday afternoon to advocate for extended hybrid learning options and support of marginalized groups on campus. Student leaders previously met with Administrative Vice Chancellor Michael Beck and Kreiman on Monday night and Gorden on Thursday afternoon.
"UCLA hears the students, and looks forward to continuing our work toward a resolution," said UCLA spokesperson Bill Kisliuk in an emailed statement.
Ikonomou said students were partly satisfied with the outcome of the meeting with Gorden because he was receptive to their messages but concluded that it is Block who can enact the changes they demand.
Ikonomou added that during Friday's meeting, student organizers presented Block with a binder that included demands from the Mother Organizations coalition, the ASU and the DSU.
Promise Ogunleye, USAC Cultural Affairs commissioner, said the demands of the Black Athlete Alliance, which is upset by reports of racism on the gymnastics team and UCLA Athletics' response, were also included.
"All of us came out with a little bit of something, and that's a good first step," Ikonomou said. "But, obviously, that is not our end goal, and we want to continue going."
Velazquez added that student organizers are optimistic they will not need to use escalation tactics ahead of Friday's meeting, but they have not been entirely ruled out and will be further discussed pending internal meetings Saturday.
Tayloneei Jackson, USAC Student Wellness commissioner, said she left Friday's meeting feeling bittersweet. She added that the meeting was productive compared to previous encounters with UCLA's administration, but the experience has been disheartening.
"We shouldn't have our most marginalized communities on campus sleeping on the floor," Jackson said. "I really hope they don't let us down next Friday."
Seymore is a campus politics contributor. He is also a first year student at UCLA double-majoring in political science and business economics.
Seymore is a campus politics contributor. He is also a first year student at UCLA double-majoring in political science and business economics.