UCLA student shows passion for piano through popular Instagram covers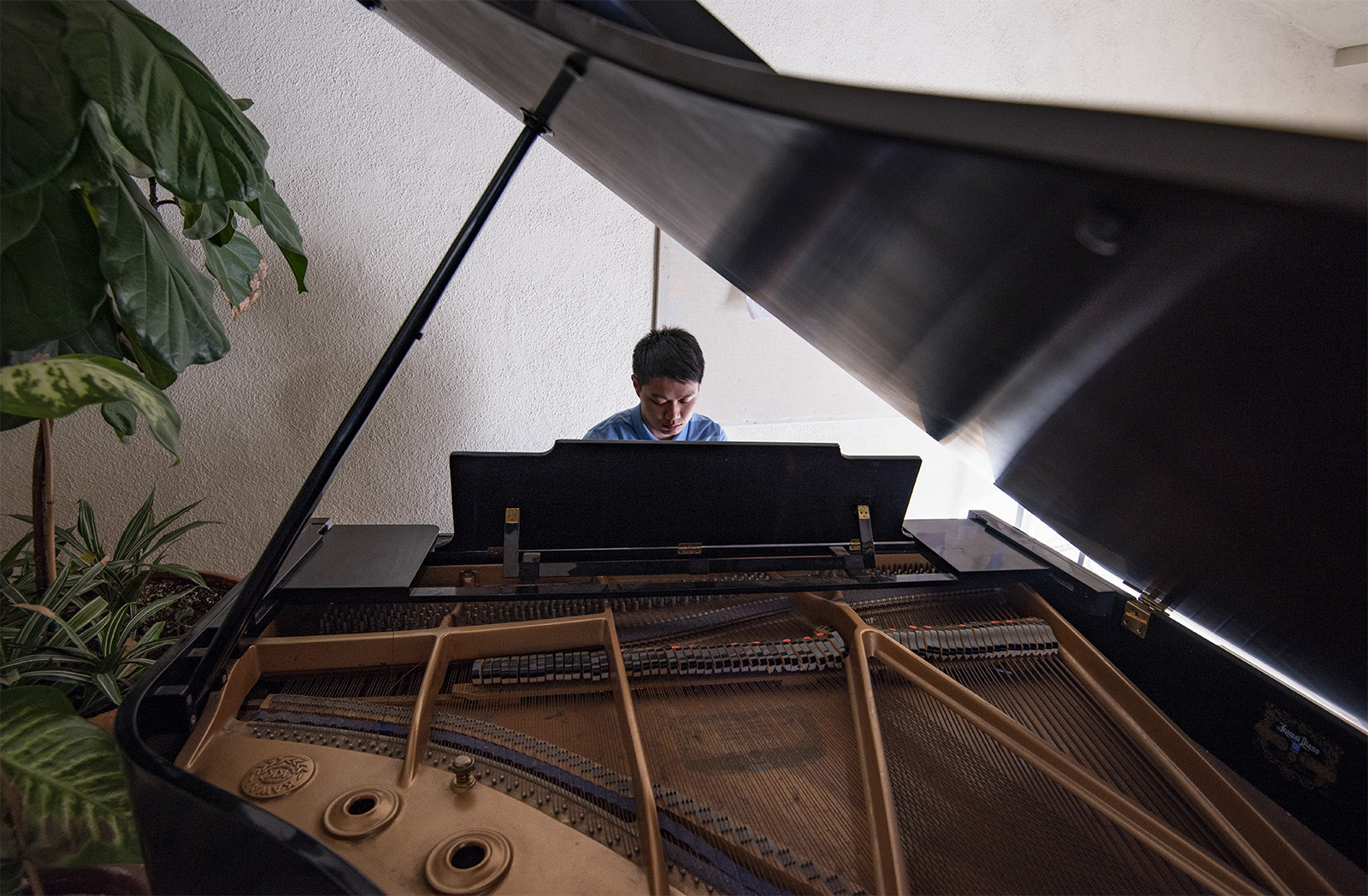 Second-year chemical engineering student Abel Lai posts videos of piano covers on his Instagram account, taking requests from friends and followers. (Seth Van Matre/Daily Bruin)
Abel Lai is playing his way into the hearts of his Instagram followers.
The second-year chemical engineering student said he started his piano account with the sole purpose of posting covers of songs requested by his followers. Over time, Lai said his posts naturally shifted toward anime music, but he still likes to play a variety of genres. Despite his hectic schedule, he said the account has allowed him to continue refining his piano skills.
"The way that I like to see piano is you shouldn't be playing for others' enjoyment," Lai said. "If you play solely for the approval of other people, then you're not going to get anywhere. … Just focus on creating, and everything else will come after."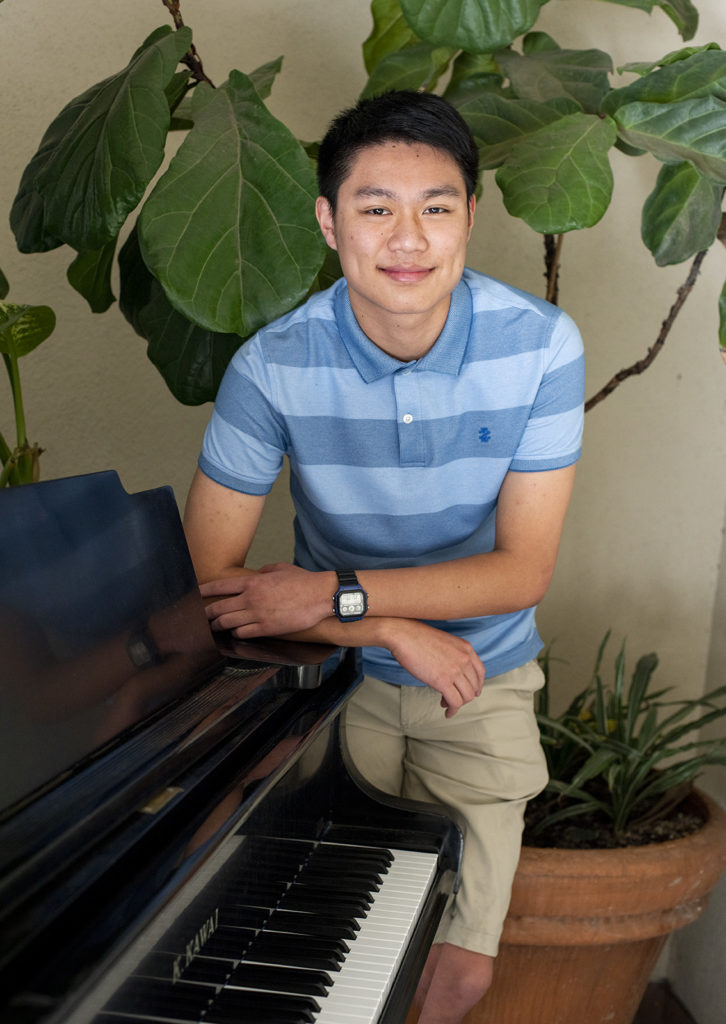 [Related: Chromatic Brass Collective shines as beacon of inclusivity within classical music]
Lai said he started playing piano when he was five. After walking down one of the main streets in his town, he said he noticed a piano and sat down to start fiddling with it. A woman from inside the building saw him, Lai said, and she came out to offer him piano lessons. After spending the rest of his childhood playing, he said he wanted a way to continue his hobby after he stopped taking lessons.
One of Lai's childhood friends and second-year neuroscience student Brandon Carris said watching Lai continue his passion for piano among the myriad of responsibilities he has as a student is a testament to the work he puts in. One area where Lai excels, Carris said, is in sight-reading piano music – where the pianist plays through a piece for the first time with no prior practice. A difficult skill to master, Lai's ability to sight-read and his extensive repertoire make listening to him play enjoyable, Carris said
"I don't have that many other friends who just use their Instagram as a platform to perform," Carris said. "To have so much content of just playing piano, that's why his Instagram is unique. It's almost like an archive."
The filming process, Lai said, has multiple elements that can sometimes get tedious. Since he does not arrange the music he plays, he has to seek out arrangements for pieces online and then transfer them to his tablet, he said. When recording the pieces, he said the most difficult part is trying to work with the tablet while playing, and he runs into issues like having trouble turning pages and forgetting to hit record.
Sprinkled among the piano videos, Lai said he also occasionally posts content about his personal life. He said he was late to the Instagram wave in comparison to most of his friends, but he likes that his account is specifically tailored to one purpose because it gives him a space where he can accumulate videos of his skill. Making the piano videos gives him the refreshing freedom to explore other genres of music outside of his classical training, such as anime and pop music, he said.
[Related: UCLA music students gain traction virtually through TikTok musical covers]
Matthew Petrie, another childhood friend of Lai's, said growing up with Lai allowed him to see sides of his personality that translate through his music. Petrie said he had the opportunity to listen to Lai play the piano live, and his friendship with Lai both enhanced and made his interpretation unusual. Over time, Petrie said he grew to expect quality playing from Lai and is excited to see his Instagram account getting more attention.
"I remember he had done a classical Beethoven piece on the piano, but he had his own little flair to it," Petrie said. "It wasn't the same piece that you hear a thousand times over. There would be slightly different variations that always made it pop a little bit more."
Going forward, Lai plans to continue posting piano covers to his account for followers to see. He said he likes using the account as an outlet to express creativity during his busy school schedule, and the following he has gained is an added bonus. Though recording videos during the quarter is difficult because he has limited access to a piano, he said he would like to find a way to post covers more regularly.
"I was posting because I wanted to, (and) … my goal wasn't necessarily to gain a following," Lai said. "When I first started doing this, I just wanted to create music for enjoyment."