Student film grapples with grief, heartache as homesickness in 'Fragmentation of Home'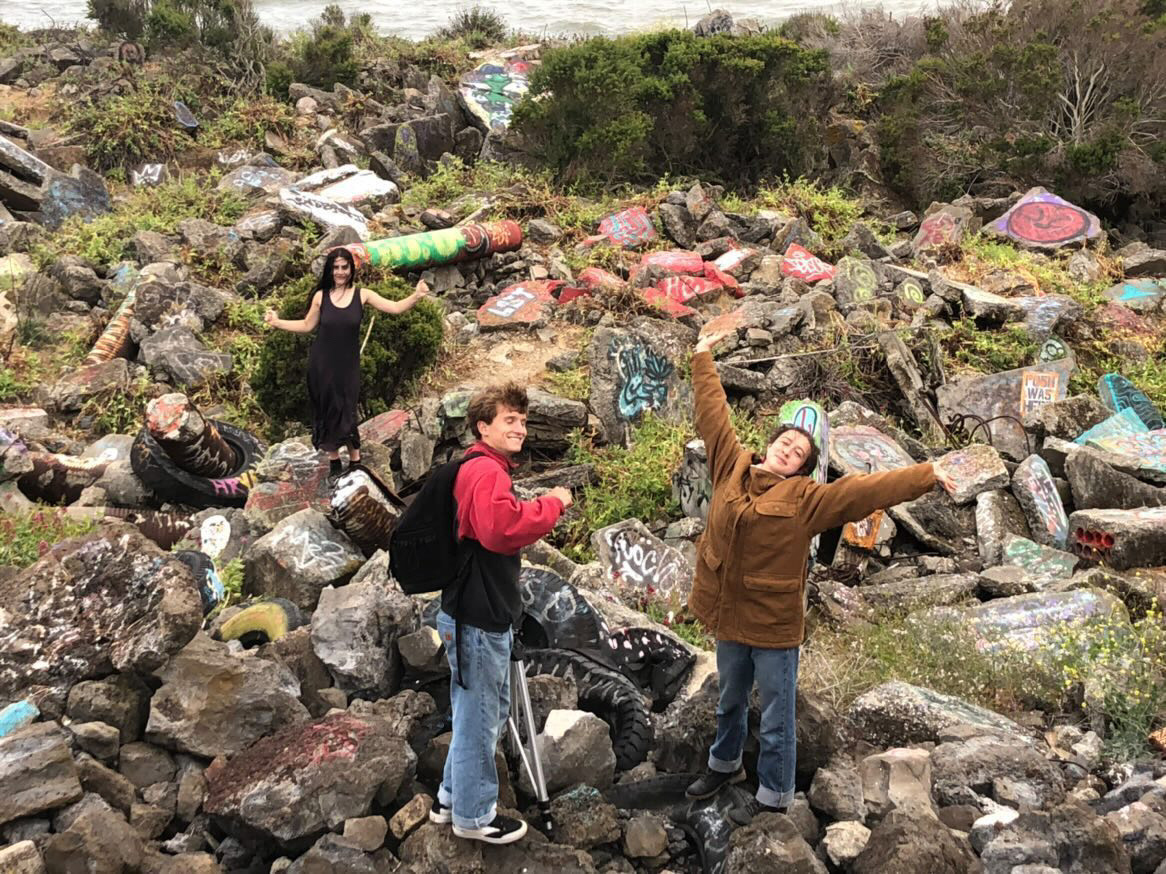 Released in two parts, "Fragmentation of Home" is a mixed media project featuring the work of second-year theater student Olivia Braun (left), second-year theater student Lucian Patton (center) and co-director Eliana Gershon (right), among others. (Courtesy of Uma Supatra-Campbell)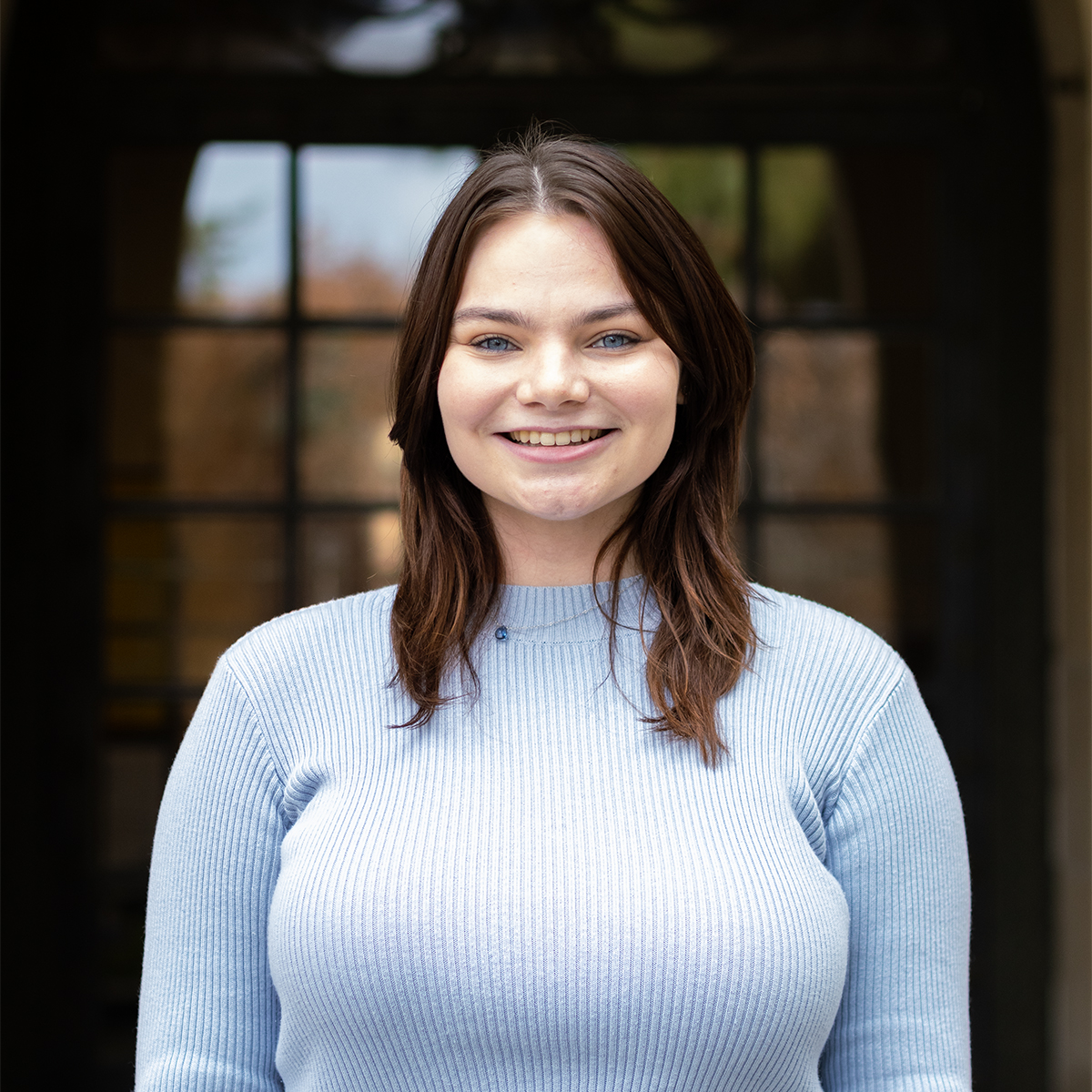 This post was updated Feb. 2 at 10:15 p.m.
Home takes on a new meaning in memory.
Looking to pursue a novel mixed media artistic endeavor, second-year theater student Uma Supatra-Campbell collaborated with peers to create "Fragmentation of Home." The project consists of two parts, the first of which was a pre-recorded dance posted Dec. 31 that was followed by its short film counterpart Jan. 24. While the dance was released separately, Supatra-Campbell said the film was the overarching vision intending to depict homesickness through the lens of heartbreak.
"When we were thinking about home, I started thinking about what home is," Supatra-Campbell said. "There's a feeling when you're with someone you love of feeling very safe and (at) home. I wanted to explore what (that) relationship is like – what does it mean to lose a person that feels like home to you?"
With love as the main theme, Supatra-Campbell said she chose an excerpt from Sarah Ruhl's play "Eurydice" to base her short film's narrative on because of its heightened language, which sounds unnatural in a contemporary conversation. As a true and imperfect representation of love and relationships, Supatra-Campbell said the lines in the film show the intense connection between the main character and her lover while also expressing the anxieties of love, such as conflict and fear.
Speaking to the characters' connection, second-year theater student Olivia Braun said there is a vast amount of pure, childlike joy that is appealing to perform. She said her character has been reflecting on this relationship ­– a long journey of letting go, coming back to herself and realizing she's going to be okay without her lover. As an emotional work communicating the human experience in an honest and vulnerable way, Braun said the whole arc of the piece is remembering everything and then choosing to move on.
[Related: Dance Disassembled: Seeing Beyond the Curtain]
Braun said there is also a cacophony of emotions colliding throughout the piece's dream sequence when it flashes from image to image. Struck by the vision of the female protagonist on a desolate train track, co-director Eliana Gershon said the montage represented her running between her memory and her loss but also anticipating something new.
However, the more one tries to run after a memory, the more it slips away, Supatra-Campbell said. While she said grief is mostly about escape, Supatra-Campbell said memory is nonlinear. Because of this, she said she jumped around between scenes, as the main character can only grasp onto small fragments in her memory, producing a disjointed effect.
"I really wanted to explore the mental state of moving on from someone or moving through grief," Supatra-Campbell said. "The reason it's called 'Fragmentation of Home' is because memory can be so fragmented and sharp and jarring at times, and it can overwhelm you."
To create an overwhelming experience of the main character's mind when waiting at the train station, second-year theater student and editor Michael Guarasci said he had to find the right timing in order to replicate how it feels to be bombarded with all the memories of her past flooding her brain. He said the editing fills the viewer with the emotion of feeling lost, jabbing at their senses with scary, fragmented memory sequences.
Along with breaking up the different images of the girl moving through her memory, Supatra-Campbell said she chose to put the dance scenes out of order. Gershon said the performers danced to the song "Blue" by Joni Mitchell, which matches in tone with the events of the scene. In it, Supatra-Campbell said the main character's love interest teaches her a melody she hums and tries to remember him by throughout the film.
As a parallel to the scene ­– which Supatra-Campbell said represents the characters' souls dancing together – Gershon said the dance takes everything another step out of reality as it exists in an almost heavenly realm of paradise. With the performers dressed in all white and dancing against the blue backdrop of the Berkeley Marina, Supatra-Campbell said the two colors juxtaposed with the beach setting contributed to the dance feeling ethereal and otherworldly.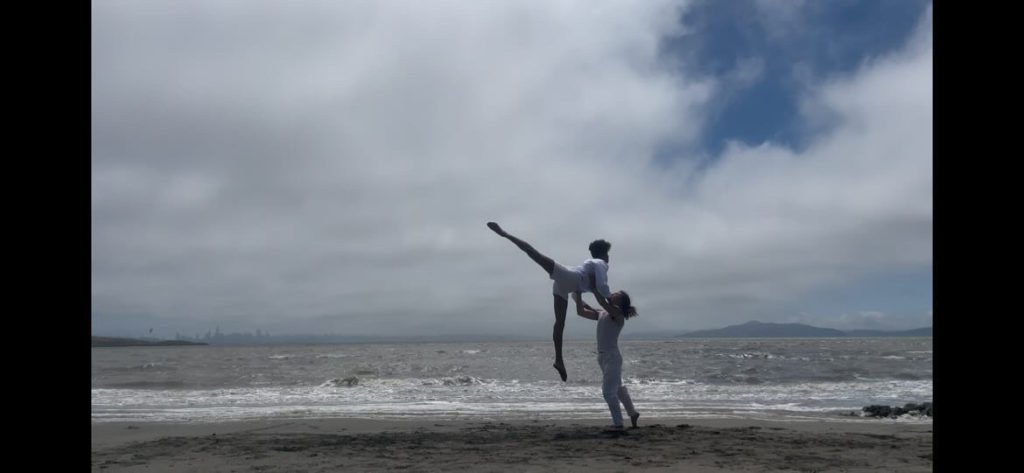 [Related: Kayla Tange channels emotion and Asian community in 'Sacred Wounds']
On the day the dance was filmed, Supatra-Campbell said her and Gershon's friend Aidan Price had passed away. Gershon said the project took on a completely different tone and became about loss and acute grief as Price was their symbol of home. With both parts of the project pairing well together to evoke a feeling of sadness, Supatra-Campbell said the dance stood for something on its own and was released as a send-off to Price, in addition to dedicating the entirety of "Fragmentation of Home" in his memory.
"It feels almost like a way to reveal what I've been going through, or reveal my heart, and maybe other people going through the same thing," Supatra-Campbell said. "If I can (honor Price) with my art, and if I can release something that I'm very proud of and think is a beautiful representation of my feelings (for) him or a conversation that I can continue to have with him through my heart, that's the most important thing to me."
Jones is the 2022-2023 Arts editor. She was previously an Arts staff writer from 2021-2022. She is a fourth-year psychology student from Las Vegas.
Jones is the 2022-2023 Arts editor. She was previously an Arts staff writer from 2021-2022. She is a fourth-year psychology student from Las Vegas.