Sundance 2022: Debut of 'Alice' explores themes of racial injustice through artistic lens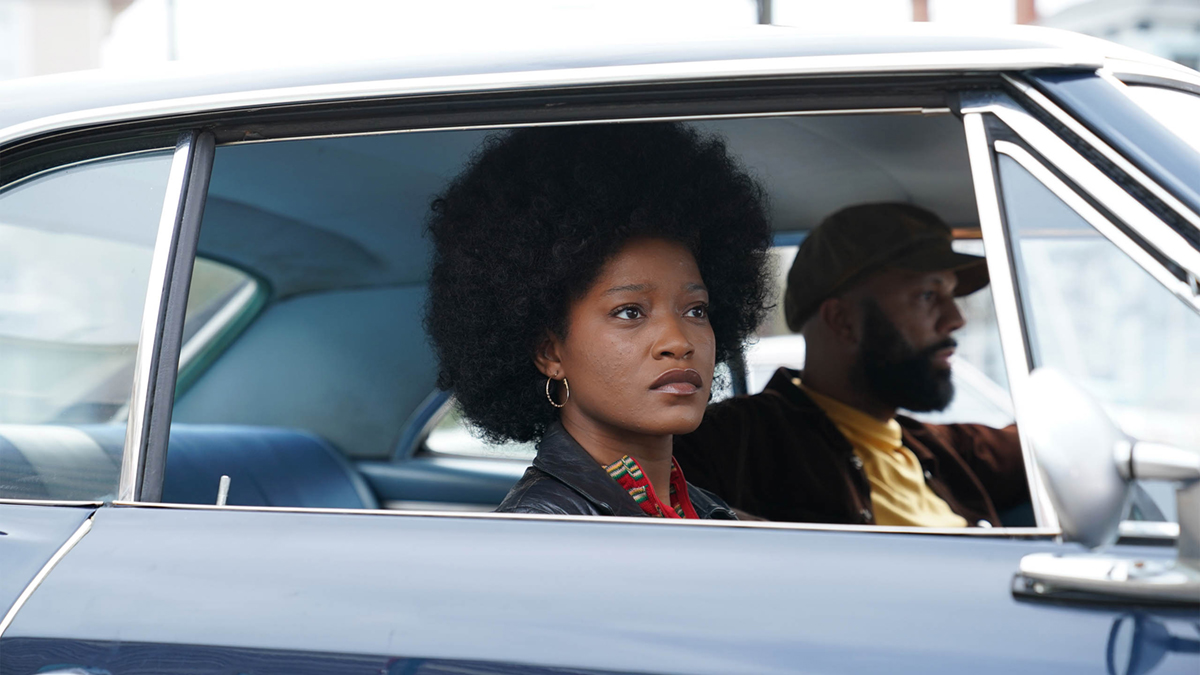 "Alice" features Keke Palmer (left) as the titular character who jumps forward to the 1970s after escaping an 1800s plantation. She meets Frank, played by Common (right), who assists her on a journey of righteousness. (Courtesy of Sundance Institute)
"Alice"
Directed by Krystin Ver Linden
Vertical Entertainment
Jan. 23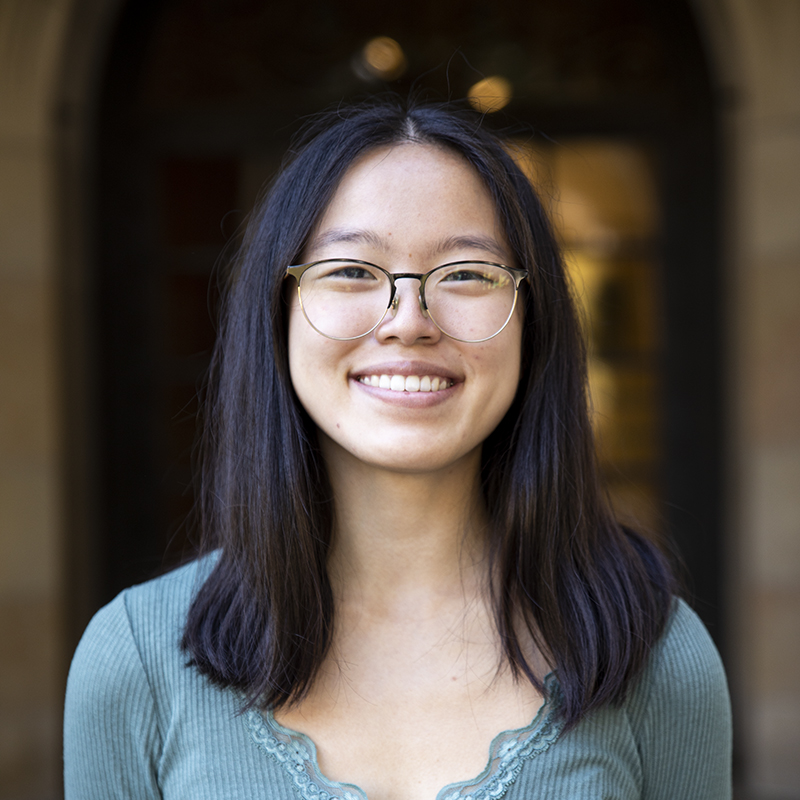 This post was updated Jan. 30 at 10:11 p.m.
Time travel is finally joining Keke Palmer's repertoire.
Her newest role in "Alice" features Palmer as the titular character who, after escaping enslavement on a 19th-century Southern plantation, suddenly travels forward into the 1970s. Debuting in the U.S. Dramatic Competition of the Sundance Film Festival as director Krystin Ver Linden's first feature, Palmer said the movie was inspired by true events and provides a different perspective on the history of Black Americans.
"We especially need narratives surrounding our history as Black Americans that aren't always coming from a position of 'Oh, I feel so bad for you,'" Palmer said. "That's how it often ends up feeling and … that's not the feeling and emotion of Black people and especially of the Black people that I know. It's not that energy of, 'Woe is me,' it's very much so, 'Things are happening, life is hard, but I'm not going to let anyone stop me and I'm going to keep moving forward.'"
The film's first half features Alice's life on the plantation, which is dominated by domestic service and enduring the violent outbursts of her plantation owner, Paul (Jonny Lee Miller). To match her grim lifestyle, dim lighting and an eerie soundtrack accompany suspenseful cinematography as Alice receives both physical and verbal blows from Paul, with the intent of contrasting previous film depictions of idyllic plantations, Ver Linden said.
"I purposefully desaturated the first 30 minutes of the film – the time on the plantation," Ver Linden said. "You always see movies that take place on plantations and everything looks really beautiful. Like the house is really white and the grass is really green, and I didn't want to glorify any part of it."
After a particularly fierce clash with Paul, she is able to escape and runs into the forest on the periphery of the plantation, where the slaves have long conspired about what may lie beyond the trees. As it turns out, an entire new era exists past the liminal space, as Alice immediately runs into truck driver Frank (Common) in the middle of the road. After assuming she must have suffered a form of amnesia, Frank takes her under his wing, baffled that she has never seen a television or eaten mustard.
Left to her own devices in Frank's house, Alice finds magazines starring powerful Black figures like Diana Ross and newspaper clippings of civil rights activists like the Black Panthers. It is only then that she realizes she did not jump forward in time, but her old life was in fact stuck in the past – she was being held as a slave after the peak of the 1960s Civil Rights Movement, a time period that Ver Linden said she strategically chose for its hopelessness.
"We didn't want Alice running right out into the Civil Rights Movement," Ver Linden said. "That would have been a different frame – that would have been an empowered frame. … We needed a beat in the '70s for her to reflect, but also for Frank to fight for something and to lose hope so that she could be that spark for him."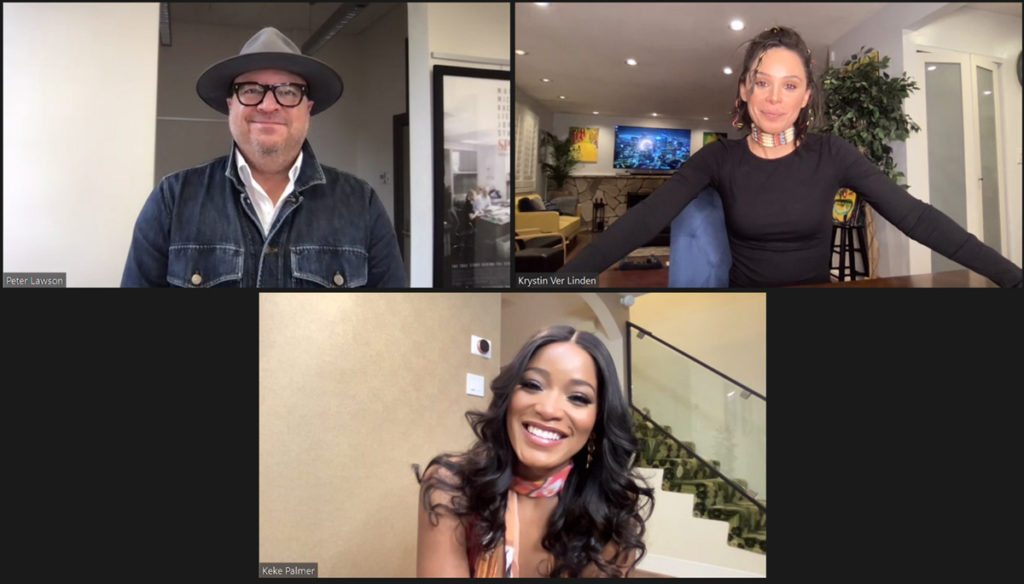 As for the modern day, filming occurred during the height of the 2020 Black Lives Matter movement and the response to the killing of George Floyd, resulting in similar themes of social justice and activism influencing the team, producer Peter Lawson said. A contentious election in the Deep South and rallies occurring on properties amplified tensions, and Lawson said the consequent environment invigorated the cast and crew to instill meaning in the film.
The characters themselves also work to find meaning in their lives, as Frank, a once vigilant civil rights activist, is now reluctant to seek righteousness and free the rest of the slaves from Paul's plantation after witnessing the dimming of the fire. His feelings of hopelessness and jaded perception of possibility still manifest in a modern sociocultural context, Palmer said.
"When I was a teenager (I saw) Barack Obama become the president and it's like, 'We got a Black president,' and then just some years later, Trayvon Martin is killed, George Floyd is killed, Ahmaud Arbery is killed," Palmer said. "It's that similar kind of feeling (of), 'Oh, my gosh, we were going,' and then you feel yourself thinking, 'Is hope lost? Is there any reason and framework of why I should even still keep going?'"
However, Alice eventually ignites an impetus for Frank to pursue justice, an element of realism that grounds the story, Palmer said. Though viewers may write off the film as science fiction because of its faux leap in time, she said the piece is more illustrative of the United States' actual history and the stories of slaves who were held in servitude long after they were legally freed from their owners.
For Ver Linden, the film and its characters serve as reminders that one person can spark a conversation about social justice and propagate more dialogue among others. The movie itself is its own form of activism, Palmer said, as its narrative reveals another hue of the history of Black Americans.
"Activism is shown in many different ways," Palmer said. "You have the strict activists that really are literally always in the room fighting legislation, doing all of the really heavy groundwork, and then you have other people like artists who find our own particular ways to be activists and speak towards the things that we believe in."
Xu is the 2021-2022 Arts editor. She previously served as the music | fine arts editor from 2020-2021 and was an Arts reporter from 2019-2020. She is a third-year neuroscience student from Philadelphia, Pennsylvania.
Xu is the 2021-2022 Arts editor. She previously served as the music | fine arts editor from 2020-2021 and was an Arts reporter from 2019-2020. She is a third-year neuroscience student from Philadelphia, Pennsylvania.