Graduate student discusses art, technology in 'Software for Artists Book'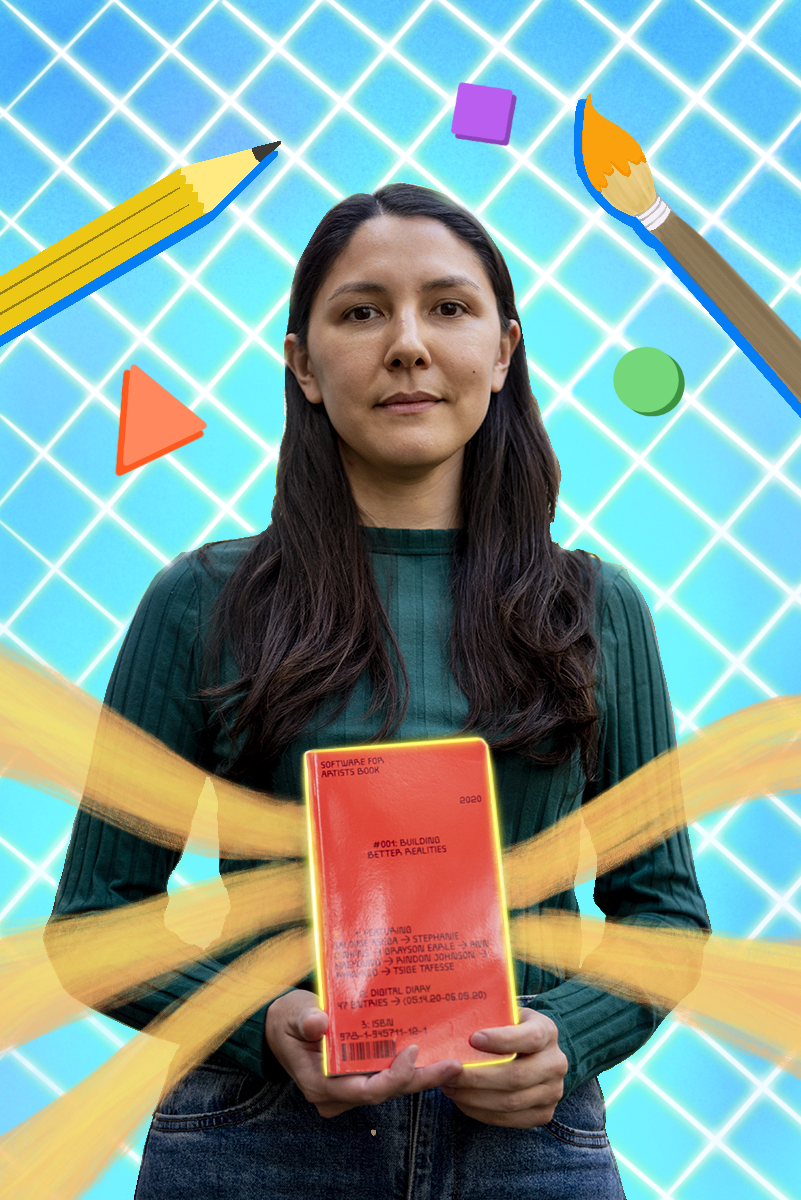 Graduate student ann haeyoung is featured in "Software for Artists Book" with her chapter "How to Work Within Power Structures that Don't Work for You." (Photo by Ariana Fadel/Daily Bruin staff, Photo illustration by Ashley Ko/Daily Bruin Staff)
"Software for Artists Book" paints an equitable picture of technology and art.
The collection of essays written by artists on technology and art was digitally published on Jan. 4 and features graduate student ann haeyoung. Her essay was written as a complement to her talk at the 2019 Software for Artists Day, an annual conference bringing together artists, technologists and activists by highlighting the relationship between the three communities. haeyoung's essay addressed issues of accessibility to art under a capitalist system, she said.
"There's the accessibility of who is invited into the spaces where people are designing and creating technology for a wide scale consumer use," haeyoung said.
In the piece, originally published in The Creative Independent in 2019 and titled "How to Work Within Power Structures that Don't Work for You," haeyoung said she encourages artists to take the job that may not align with their artistic goals to maintain a steady income while creating art on the side. It is often difficult for artists to support themselves from their art alone, haeyoung said.
Specifically, haeyoung's essay highlights how artists are largely underpaid because people often assume the fulfillment an artist receives from their work is compensation enough. However, haeyoung said this passion should never be exploited and used as an excuse to insufficiently compensate artists. haeyoung herself has a career in activism, which she said allows her to bring art and technology into her work and incorporate these insights into her essay.
"Tech (is) supposed to be something that makes our lives 'better,'" haeyoung said. "But the reality is that … it is just harmful for many communities. Art and activism, in that sense, intersect because they're both pushing back against the mainstream view of technology and what it does or what it could be."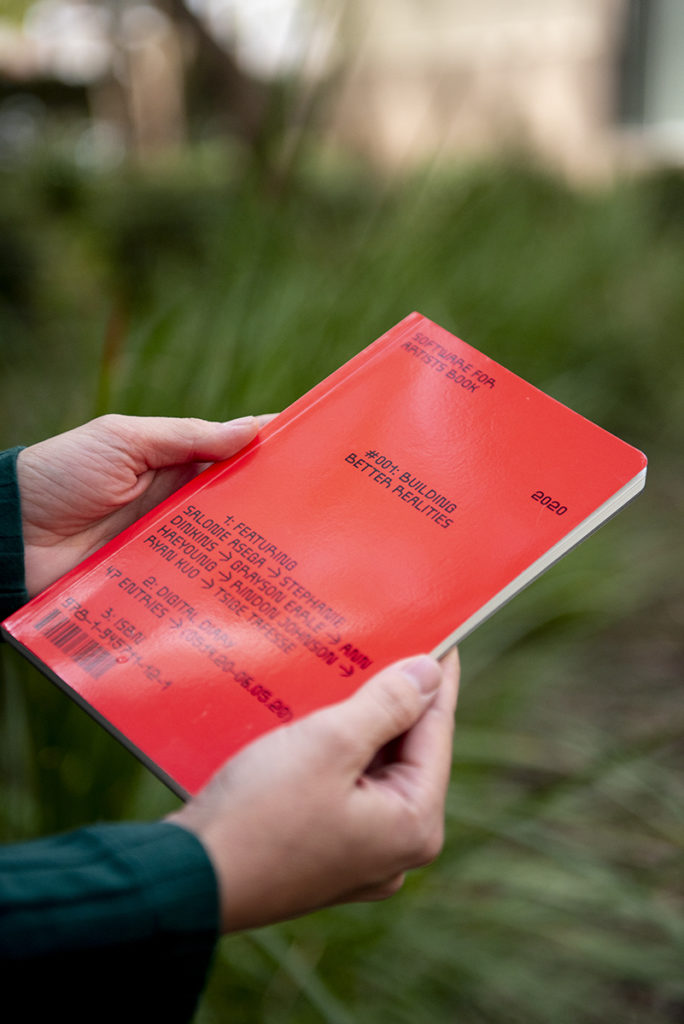 [Related: Graduate student's art exhibit speaks on diasporic communities through soil]
In addition to haeyoung, other artists such as Grayson Earle are featured in the "Software for Artists Book." The video artist and former educator said he takes a more activism-focused approach in his artwork, putting out projects that provide him a platform to speak on social issues, such as prison reform. These issues are highlighted in an interview with Earle and Willa Köerner, the editor of "Software for Artists Book."
Earle said he has always been politically inclined, drawing him to the particular line of work at the junction of art, technology and activism he is in now. The interview highlighted the different projects Earle had worked on that align with those areas, such as Bail Bloc, a project that aimed to raise bail funds through cryptocurrency, he said.
"Policing and prison abolition became a really big thing for me, which solidified in this project Bail Bloc – which was some software that I made that would mine cryptocurrency in the background of any volunteer's computer, and then the cryptocurrency was used to bail people out of jail," Earle said.
[Related: Student meshes real-world, imaginary elements in multidisciplinary design projects]
By compiling insights from artists such as haeyoung and Earle, "Software for Artists Book" aimed to persuade readers to think about using technology more subversively and become more critical of how people's relationships with technology informs their lives, Köerner said. Although the COVID-19 pandemic had derailed the book's original plans, Köerner said she instead turned the perspective around and decided to look at the pandemic through the lens of technology and accessibility.
"We've all become completely mediated through technology – everything is now on Zoom or phone call, and we can't really meet up at all," Köerner said. "What is technology's role in helping us navigate those circumstances?"
The intersection between art, technology and activism can bring a fresh conversation to social issues, Köerner said. Although design and technology are often seen as difficult science disciplines, she said being able to apply these subjects and imagine what to build calls for an artist's mind. Along with these aspects, she said activism and diversifying thinking is necessary to raise the questions needed in order to continue technological advancement.
"It's not just up to artists and technologists to do that critical thinking – there's a lot of individual ownership," Köerner said. "It's just so important that we have imaginative thinkers going into building new technologies and not just leaving up to the tech bros of the world."