Opinion: Metaverse threatens human connection, offers more problems than solutions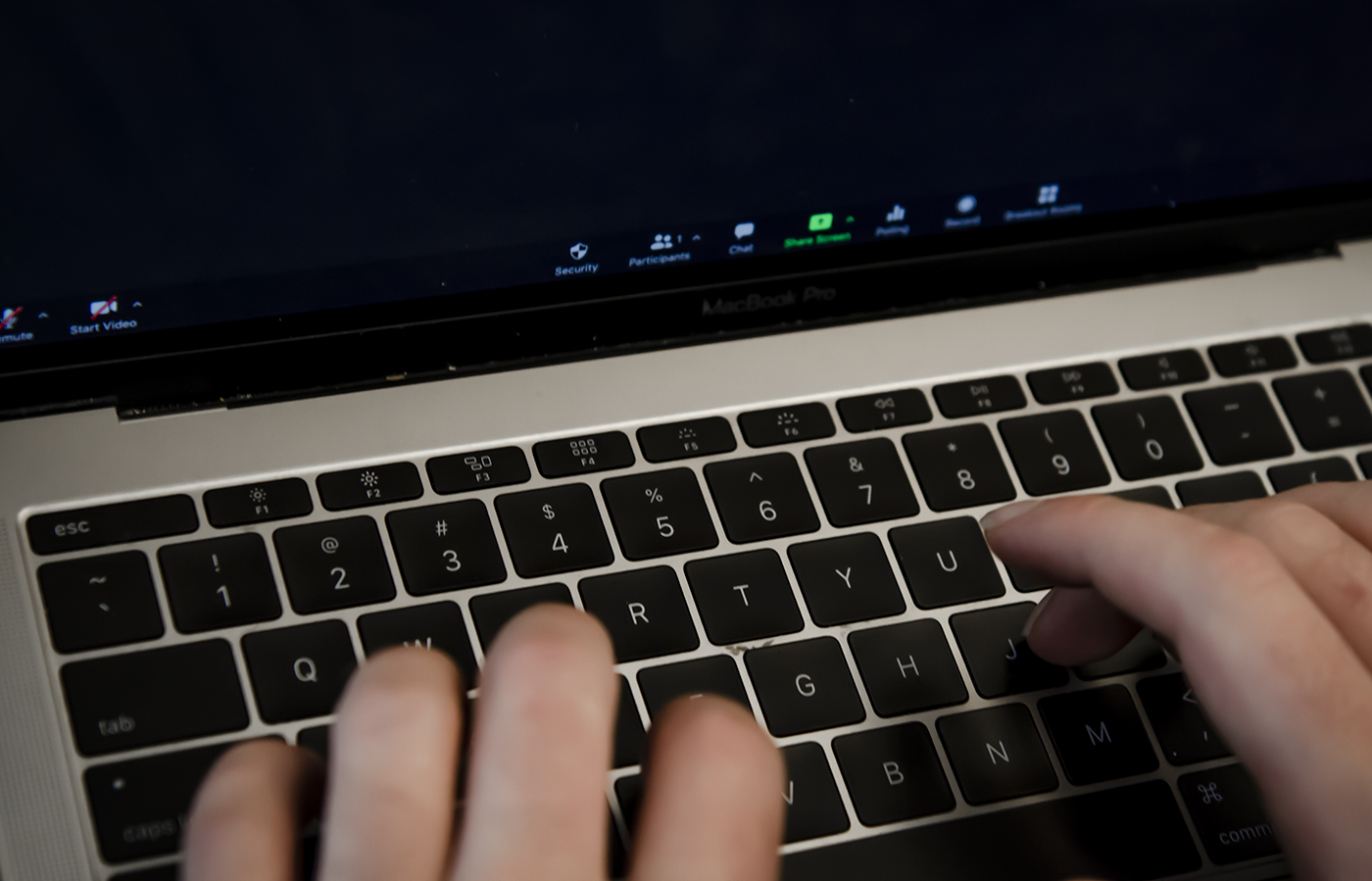 The virtual sphere has become a staple of pandemic times – but that doesn't mean we should replace in-person interactions with online connections. Connecting with others face-to-face will always be important. (Kanishka Mehra/Daily Bruin senior staff)
You can't always trust what you see online. But what if online meant something new – something you no longer just see but something you are.
Cue Facebook and its vision of a three-dimensional metaverse that transcends physical limitations. Flesh-and-blood human beings would be replaced by custom avatars, and office and school spaces could cease to exist in the physical world.
As a student eager to connect with classmates, professors and future employers, I'm scared. A wholly virtual existence will diminish authentic human experience and interaction, and that's not something I'm ready to give up.
People must resist technology's compelling draw and remember the significance of physical experiences and tangible reality. Our identities are the only things that are truly our own, so we must guard them closely.
Mark Zuckerberg, CEO of Facebook, which is now transitioning to the name Meta, said the company's goal is for the metaverse to reach 1 billion people and garner billions of dollars in commerce over the next decade. The global metaverse market size – or the total amount of money that people and corporations have collectively spent – already reached $47.69 billion in 2020. Although Zuckerberg claims his vision is intended to help connect people and increase natural engagement, we shouldn't be fooled. The metaverse will exacerbate problems for individuals and democratic institutions alike while generating enormous profits for people like Zuckerberg.
To achieve real, face-to-face connection, students need to physically be in class and employees need to be in an office. Online environments do not provide the same opportunities for personal and intellectual growth.
"I've done three internships fully online and I've run a club online, and I think that people don't feel that they're being surrounded by the same people as they were if they were in person all in a room getting food together," said Matthew Wang, a fourth-year computer science and economics student.
Wang, who interned for Facebook, said that he's wary of how limiting technology can be to people's lived experiences and the pressures people may feel to present themselves in ways they don't want to.
"I don't think it's physically possible to code in any system that can completely capture someone's identity and then represent it on a screen," Wang said.
If some people are not represented in the metaverse, we will lose the diversity that can be so powerful in bettering society. We may also find it more challenging to understand the experiences of those who have historically been underrepresented or maligned.
On the other hand, the metaverse may give people a chance to represent themselves the way they want to be seen. However, this creation can be damaging to notions of self. If people can hide behind artificially created avatars, they never have to learn to embrace their identities – flaws and all.
It's no secret that the virtual world can have toxic effects. Studies have shown that screen time and social media are associated with mental health issues such as depression, anxiety and feelings of loneliness. Research also shows the link between increased media usage and suicide risk is stronger for adolescent girls than boys.
Among profile pictures, likes and comments, the image we present online contains a tiny fraction of our actual lives, and it often only shows us at our best.
But our imperfections are what makes us human and that's more than OK.
We are living through a pandemic in which our ability to comfortably communicate in person with others is already dwindling. We are hardly present, our attention spans are at an all-time low and we are trapped in a vicious cycle of comparison with online personas. The last thing we need right now is to forgo connectivity and community.
This is not to say that the virtual sphere doesn't have its advantages.
The metaverse will certainly continue to provide groups of people with opportunities they might not have access to otherwise.
Fourth-year design media arts student and co-founder of the Disabled Student Union, Natalee Decker, said that it is beneficial – and, in some cases, crucial – for disabled people to have remote access to education and employment because of variability in one's wellness, conditions and access issues.
"I think (online communities) can be really lifesaving for a lot of people experiencing marginality," Decker said.
But the virtual world can be inaccessible. Building an online community requires a Wi-Fi connection, a laptop or phone and technological proficiency – things that aren't available to all.
People should be able to retain agency over whom and what they are exposed to rather than being trapped into a specific space that has been designed by a single corporation. Online options should be available for people who need them, but we should always encourage in-person interactions, as long as they don't pose any dangers. People deserve to choose how they want to interact with others and experience the world.
Facebook shouldn't be allowed to monopolize that.
Second-year economics student Kevin Jiang said that while movement between time and space in the metaverse may enhance some learning opportunities, it will also blur the line between virtual and real life experiences.
The lack of distinction between reality and online experiences will make it more difficult for humans to sustain themselves.
"I definitely could see that dystopian track play out too. … People are in their basements and never see sunlight, and they're all just so caught up in what's going on in the metaverse that their physical (bodies) start to deteriorate," Jiang said.
Our physical bodies and the space they occupy will never become irrelevant. So long as humans are breathing, we will remain social creatures that crave an intimacy that is impossible to achieve through a screen. People need each other to build off and to thrive.
The metaverse will bring humans further away from reality. It would be a shame for current and future generations to ignore the physical, already existent and ever-developing world.