LA City Council lifts mandatory vaccination status checks for malls, shopping centers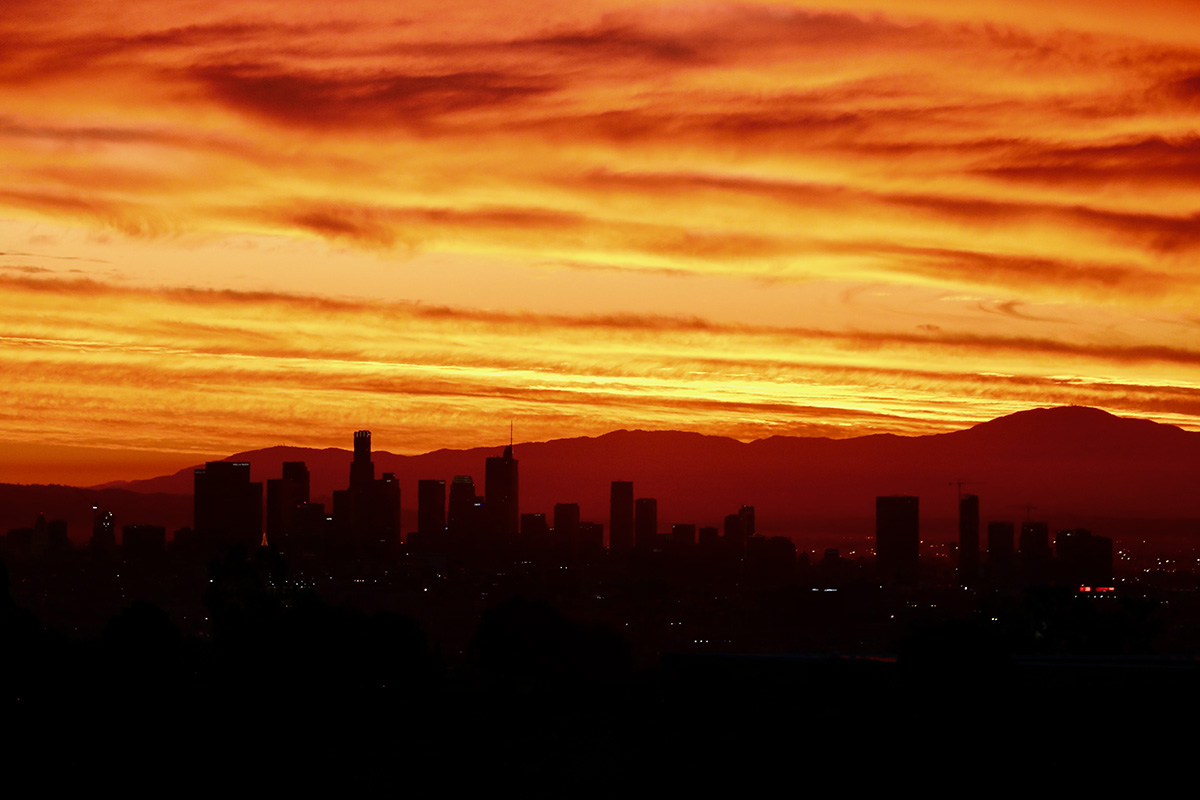 As of Dec. 17, malls and shopping centers in Los Angeles are not subject to the citywide rule requiring businesses to check for visitors' vaccination statuses. (Noah Danesh/Daily Bruin)
The Los Angeles City Council approved four amendments to the citywide COVID-19 vaccine mandate on Nov. 30, including the removal of shopping centers and malls from the proof of vaccination requirement.
The city's vaccination requirement previously required most indoor businesses to check for vaccination status beginning Nov. 8. Under the updated rules, the city no longer requires shopping centers and malls to check shoppers' proof of vaccination. The updated rules took effect Dec. 17, following Mayor Eric Garcetti's signature Dec. 9.
The city council adopted these policies to more closely follow World Health Organization guidelines amid rising COVID-19 cases in Los Angeles.
Nearby shopping centers in West LA, such as Westfield Century City and the Beverly Center, may independently choose to require vaccination to enter but would not be mandated by the city to check vaccination status at entrances like many other types of businesses.
The new revisions would also formally set the age limit for enforcement to those 12 years or older, clarifying previous ambiguity about its applicability to minors.
[Related: Westwood business owners begin enforcing new Los Angeles vaccine guidelines]
Businesses that fail to verify indoor patrons' vaccination statuses will be subject to a citation by the Los Angeles Department of Building and Safety beginning Dec. 17, according to the ordinance. Cited businesses will be required to place a notice by the business's entrance for 30 days following the citation.
Repeat violators will receive increasing penalties, beginning with a $1,000 fine for the second violation, a $2,000 fine for the third violation, and a $5,000 fine for the fourth and subsequent violations.
Westwood Village and UCLA do not have shopping centers or malls that are affected by these changes, said Andrew Thomas, the executive director of the Westwood Village Improvement Association.
However, community members expressed concerns over the looser restrictions.
"I think we're kind of taking a step back by doing that, just because it's so important for everyone as a community to work together," said Emily Chen, a first-year business economics student.
Furkan Yalcin, the president of the North Westwood Neighborhood Council, said he thinks that harsher punishments beyond a 30-day notice may be needed in order for businesses to cooperate.
"Most businesses probably are looking to do the bare minimum required by law," Yalcin said.
Thomas said he was cautious about the responsibilities placed on local businesses.
"It does feel that there is going to be a lot of pressure on our business community to be in some … awkward positions, having to question somebody's vaccination status," Thomas said.
Despite concerns on enforcement, Yalcin also said that he approves of the council's mandate.
"I'm glad to see the council doing their best, and businesses are also doing their best to protect their customers," Yalcin said. "But you know, it's an individual's responsibility, and you've got to go get vaccinated."