Hiyo seeks to elevate sober experience as alternative to alcohol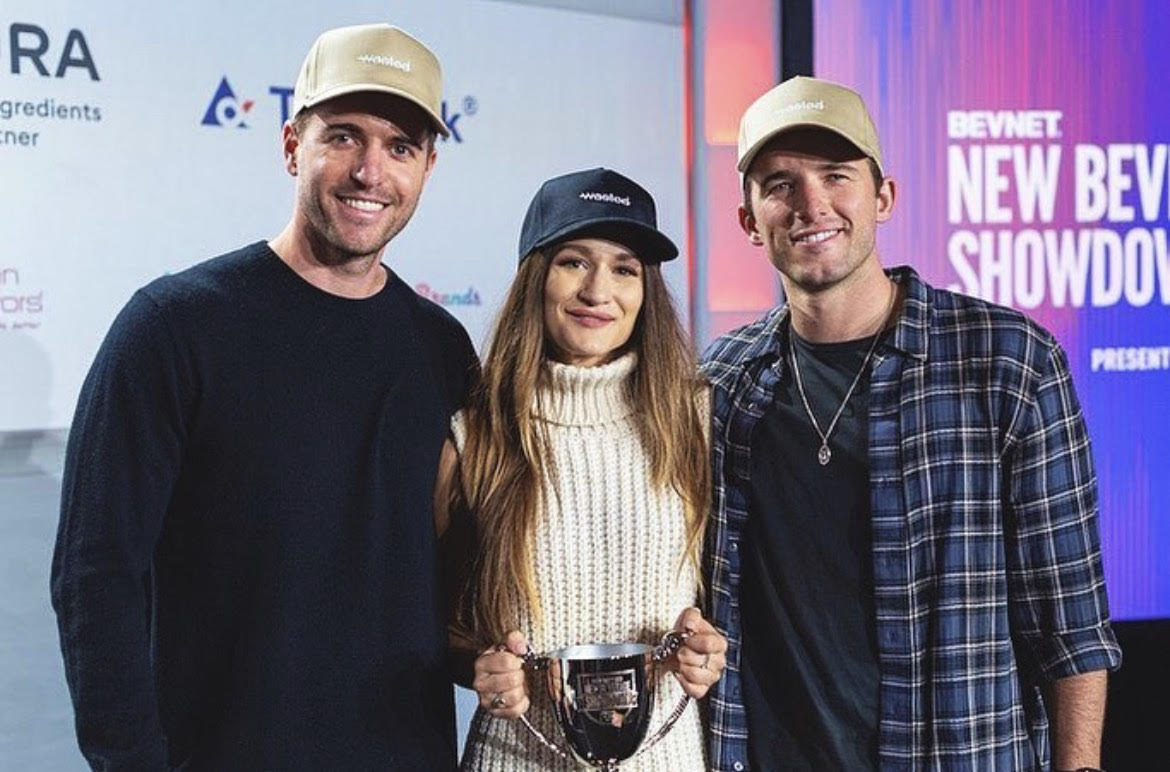 Alumnus Evan Quinn, along with co-founders Cygne Cooper and George Youmans, recently won BevNET's New Beverage Showdown 22 with their nonalcoholic seltzer, hiyo. Sporting a sunny beach aesthetic and aimed at consumers who are sober or sober-curious, the brand said it strives to de-stigmatize sobriety in a party environment. (Courtesy of Hiyo)
Correction: The original version of this article misspelled Cygne Cooper's name.
This post was updated Jan. 10 at 12:35 p.m.
Hiyo is bringing everyone to the party.
Founded by alumnus Evan Quinn and George Youmans, the company aims to provide novel alternatives for individuals seeking socialization without drinking alcohol. Quinn said he formulated the idea for the company during his time at UCLA Anderson School of Management and brought his college friend Youmans on board to help conceptualize the company.
"In April 2019, (Youmans and I) both had family members who were hospitalized with alcohol-related issues," Quinn said. "Out of solidarity, we decided to cut back our drinking (but) saw that there were two major issues that we were seeing while socializing."
One of these problems, Quinn said, was that people who chose not to consume alcohol did not have access to many high-quality alternatives. Cutting down on alcohol in response to his and Youmans' family experiences, Quinn said he realized that the only alternatives to alcohol were sodas, soda waters and sugary mocktails. Quinn said another major issue with social drinking was the stigma that people who chose to abstain from alcohol were ruining the fun or that staying sober was boring.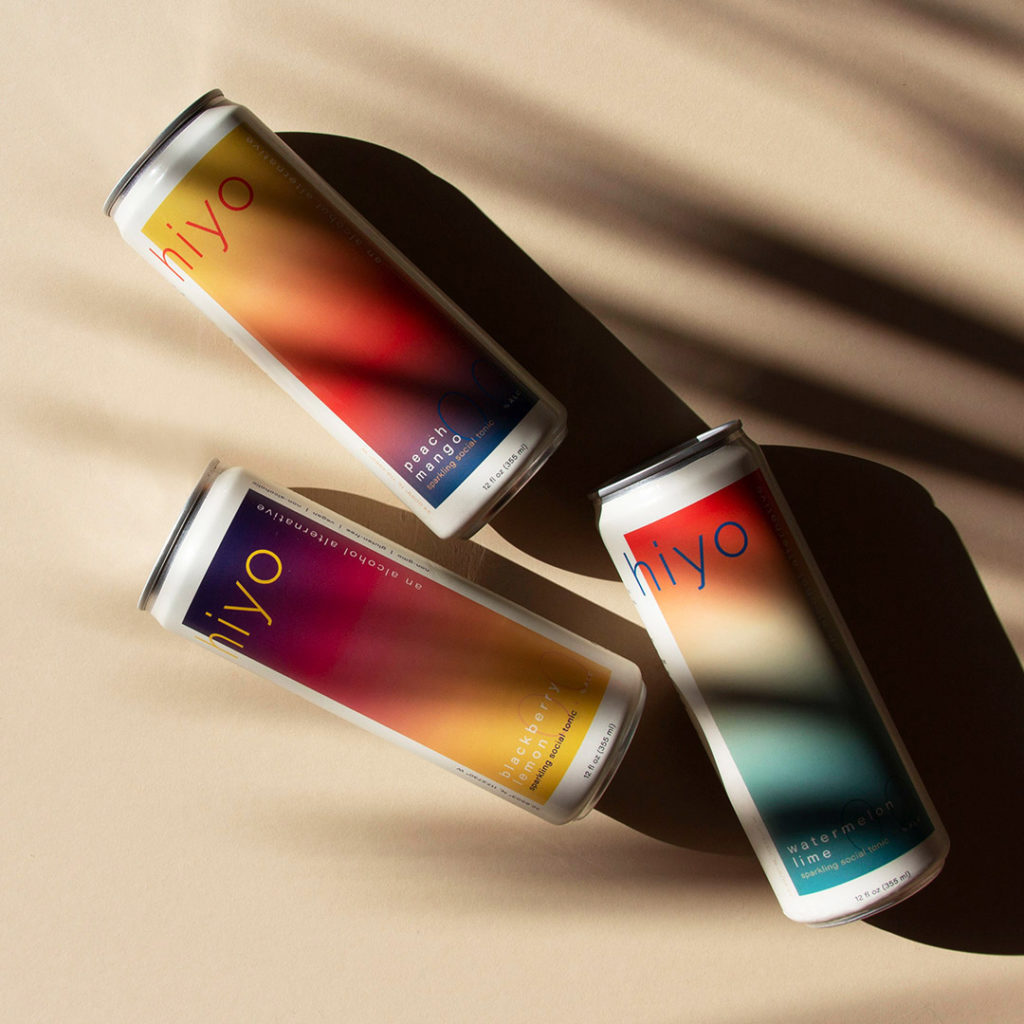 [Related: Alumnus reflects on journey from student-athlete to style influencer]
Although they are marketing to a similar party scene, Quinn said hiyo's goal is not to compete with large alcohol brands like White Claw but instead to provide people with more social beverage options that do not contain alcohol. With hiyo in its own niche in the beverage market, Quinn said the team is not trying to target the same consumers and instead is geared toward people who want to take a step away from alcohol, whether it be for a night or a year.
"We thought there was a pretty addressable way to make it cool and make it fun to not drink (when) there's a myriad of good reasons not to drink," Quinn said. "We thought there had to be a change in terms of tearing down that stereotype."
Cygne Cooper, another co-founder of hiyo, said the supposed norm of underage drinking in college does not necessarily apply to everyone, and the group of students who choose not to drink is usually not spoken about in popular culture. Quinn said the team is hopeful for hiyo's integration into college campuses since early dependencies on alcohol can sometimes interfere with students' goals.
As the brand's creative director, Cooper said she is responsible for engineering a warm California beach aesthetic and marketing hiyo as an exciting alcohol alternative. Having experimented with different names to encapsulate a feeling of warmth, Cooper said hiyo stands for "happy in your own," matching the purpose of the brand's beverage: to make people feel happy on their own path. In addition, Cooper said hiyo was a play on the greetings "hi" and "yo," further emphasizing the drink's place in social occasions.
As for the beverage itself, Quinn said plenty of testing went into finding the optimal ingredients for the drink, which include components to help with overall relaxation. Quinn said hiyo contains organic adaptogens that work to relieve stress and regulate cortisol levels as well as nootropics that help with cognitive function.
"We had to do a lot of primary research on how consumers would respond to the feeling of hiyo which we call 'the float,'" Quinn said. "We did this social experiment where each five of us had an individual party, where we ordered food, played music. We tried to make it as normal a social scene as possible."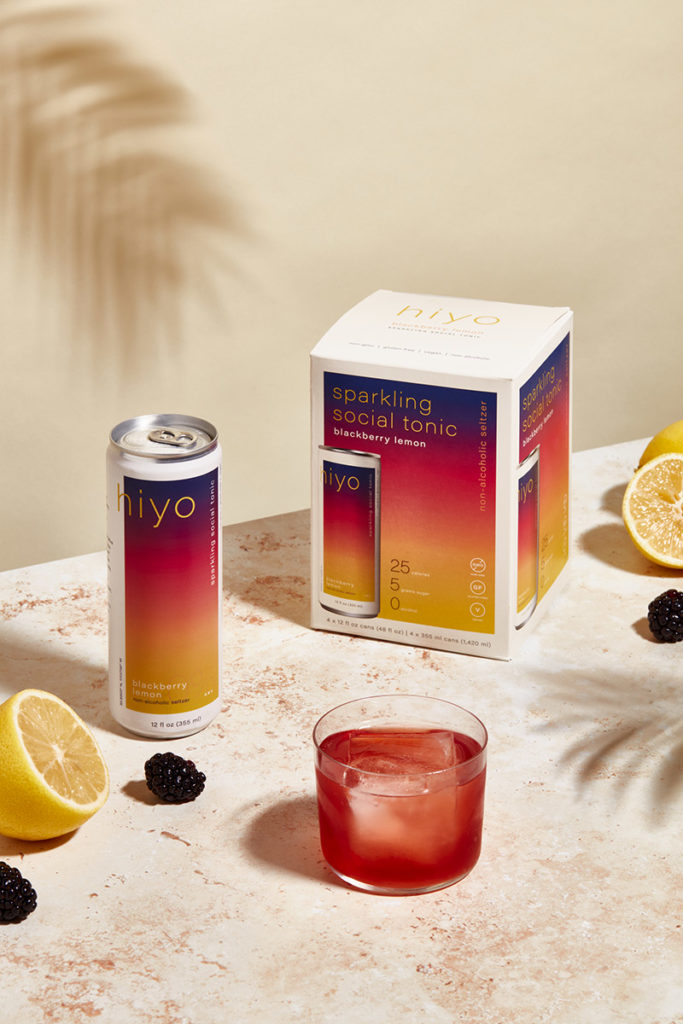 [Related: Students create new hemp-based milk alternative with 'Chilk']
Although the company has more to accomplish in Los Angeles, Quinn said, hiyo has recently piqued the interest of one of his peers from graduate school. Alumnus and hiyo customer Robby Walls said he appreciates that hiyo provided a natural opportunity for him to be himself and to have conversations with people he would not have met otherwise. During his undergraduate experience at the University of Texas, Walls said he witnessed many of his peers become reliant on alcohol in order to reach a comfort zone in social situations, which is something alternatives like hiyo could help combat.
Since its inception, hiyo has expanded outside of LA to Texas, Chicago and New York. Quinn said growing their team and increasing their relevance in LA through integrating hiyo into music events, bars and local grocery stores before focusing on their national distribution are several of many 2022 goals for the team.
"College kids … are really trying to be successful in life, and alcohol can sometimes get in the way," Quinn said. "I truly think hiyo could make a really big impact on college campuses."