Fresh Productions provides community for students to create art, socialize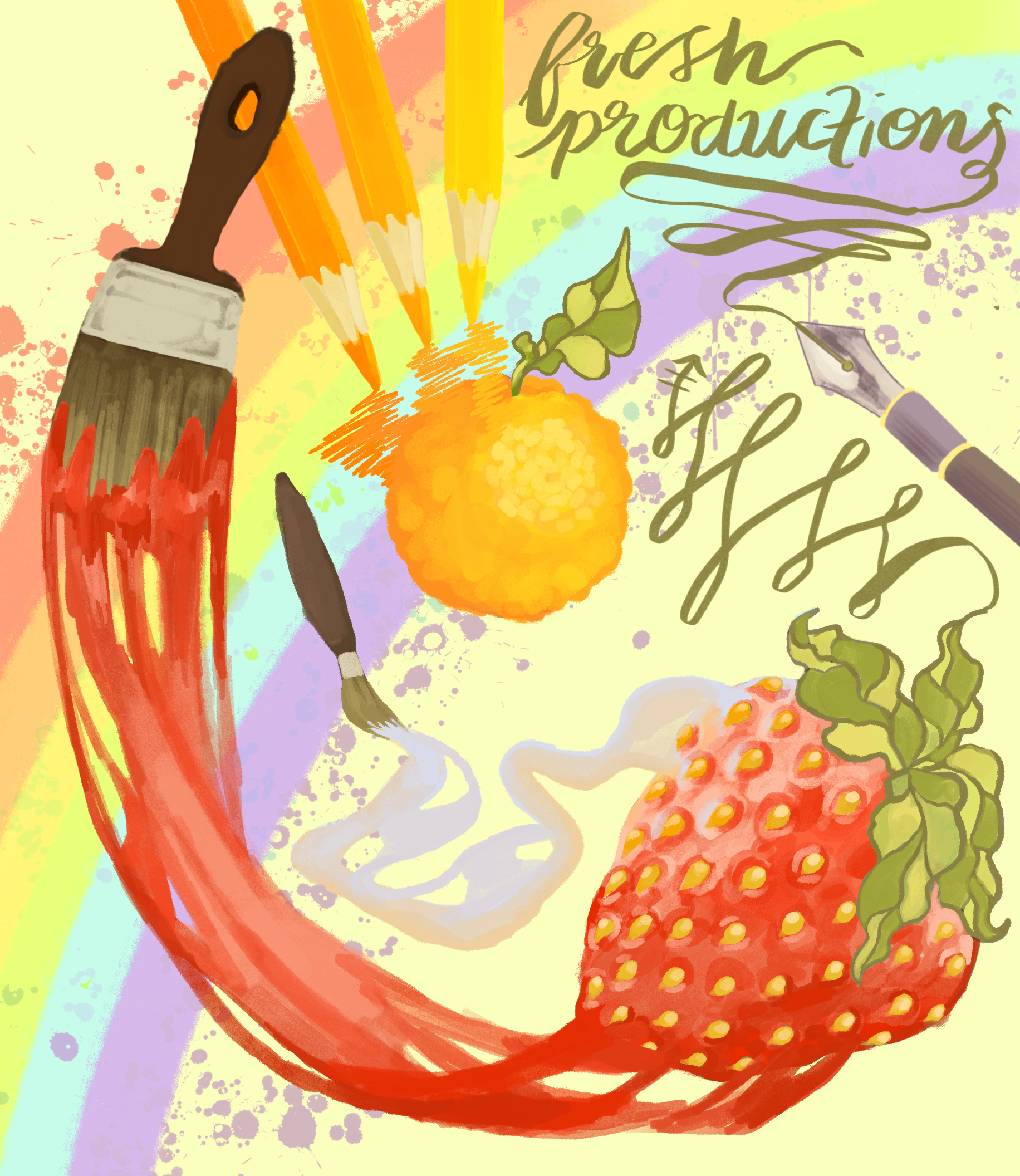 (Maleeha Zaman/Daily Bruin)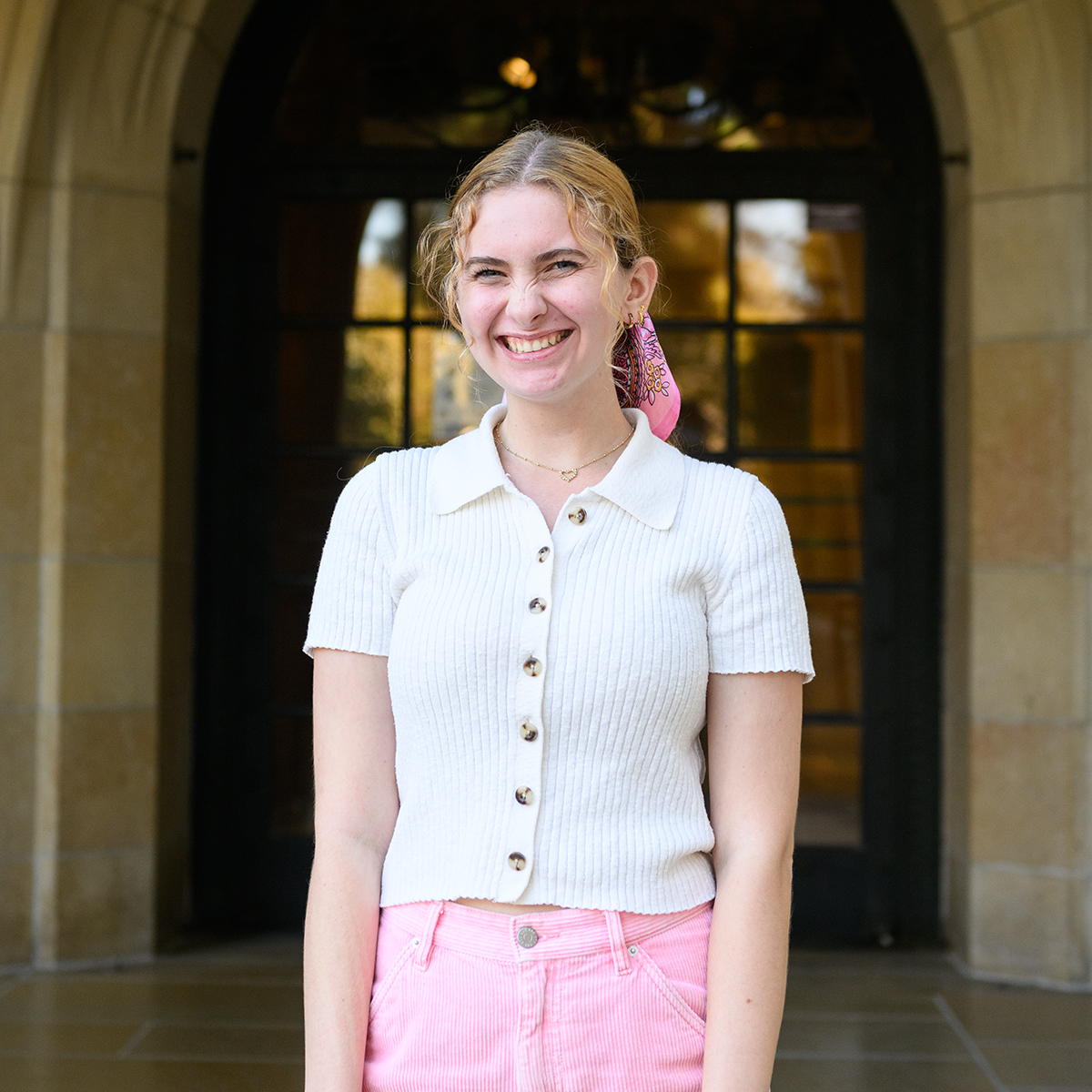 Fresh Productions is bringing something new to the table.
Using everything from pen and paper to digital tablets, the mission of the art club is to be a community for artists that doesn't take itself too seriously, said third-year mechanical engineering student and president Alexander Pak. The club was founded in 2004 when a small group of Japanese Animation Club members wanted a space to draw together, though it has since grown broader in scope. While Fresh Productions occasionally hosts workshops and completes projects, Pak said the focus of the organization is to have fun.
"We're here to provide a community, a group for people to meet people with (similar) interests and share their love for art but without really getting too serious about it," Pak said.
Fresh Productions is a casual club, said Arnav Saud, a second-year microbiology, immunology and molecular genetics student who works on the organization's social media outreach. Some art clubs on campus are more intense than Fresh Productions and have entry requirements such as portfolio submissions, Saud said. He said he appreciates how Fresh Productions is more laid-back and prides itself on welcoming artists of all skill levels, as well as people who don't necessarily create art themselves but want to interact with artists.
Forgoing traditional artwork, Fresh Productions hosts meetings centered on less conventional artistic endeavors, such as button making, whiteboard drawing and creating small, plastic trinkets using Shrinky Dinks sheets, Pak said. Recently, Pak said Fresh Productions held a meeting focused on cardboard cosplay, an activity it had not hosted before. During the meeting, club members created costumes, such as Starships and Minecraft characters, using old cardboard boxes.
"When we get people together in groups and teams and give them a bunch of materials and let them have at it with their own creativity, it's fun to see what they can come up with," Pak said.
[Related: Art Students Collective creates space for artists to connect, build community]
In addition to providing a space for artists to create, Pak said Fresh Productions supports a mentor-mentee program for new students to learn from returning students about both art and non-art related topics. Eesha Sohail, the secretary for the club and a third-year biology student, said mentors often spend time with their mentees and help them learn how to navigate UCLA.
Sohail's experience as a mentee during her freshman year was impactful because she said she felt as if she had two mentors – one to whom she was actually assigned and one who was her mentor's best friend. Now, Sohail said she looks forward to becoming closer to her own two mentees this year through an array of casual activities such as getting boba together or meeting up for study dates. Mentor-mentee pairings are often very reciprocal, Sohail said, as mentors learn from their mentees and vice versa.
"We've always called it a social art club," Sohail said. "So it's about the art, but it's also about bringing people who have similar interests and a wide diversity of skills together."
For club member and first-year biology and economics student Christina Wu, one of her favorite aspects of the club is the feedback she has received about her art from other students. On the group's Discord server, she said members have a channel dedicated to sharing art and offering praise and critique. Wu said she appreciates how passionate the members of Fresh Productions are about their art despite the fact that art is nothing more than a hobby for most of them.
[Related: UCLA student embraces AAPI heritage through tattoo artistry]
Despite the closeness of its members, Sohail said Fresh Productions did face challenges created by the COVID-19 pandemic. Part of the group's adjustment to the remote environment ushered in by school closures was transitioning many of its meetings to a panel-based format, she said, which meant the club brought in artists for online seminars.
Difficulties aside, Saud said he enjoyed the opportunity to learn from the artists who came to speak to members during the pandemic. Bernard Chang, an artist at DC Comics, helped improve Saud's knowledge of perspective drawing by teaching him how different perspectives can create different moods in an artwork, Saud said. Prior to the panel, Saud said he had overlooked the need to understand how to draw scenes from multiple perspectives but now hopes to apply his new skills to his pieces.
Art can often be a solitary practice, Pak said, and Fresh Productions exists to provide a space for artists to escape their individual bubbles. Although art is a great way for people to destress, he said artists don't always want to work alone. Fresh Productions fulfills the need for friendship that art itself often cannot, Pak said.
"Sometimes we want to go and socialize, and even if those times are rare and far in between, we provide the opportunity for people that want to," Pak said.
Siatkowski is the 2022-2023 PRIME director. She was previously the 2021-2022 PRIME content editor and a contributor for the Arts, News, Sports and Outreach sections. She is also a third-year communication student at UCLA.
Siatkowski is the 2022-2023 PRIME director. She was previously the 2021-2022 PRIME content editor and a contributor for the Arts, News, Sports and Outreach sections. She is also a third-year communication student at UCLA.