Grammys 2022: UCLA faculty member strikes emotional chord in Grammy-nominated tribute album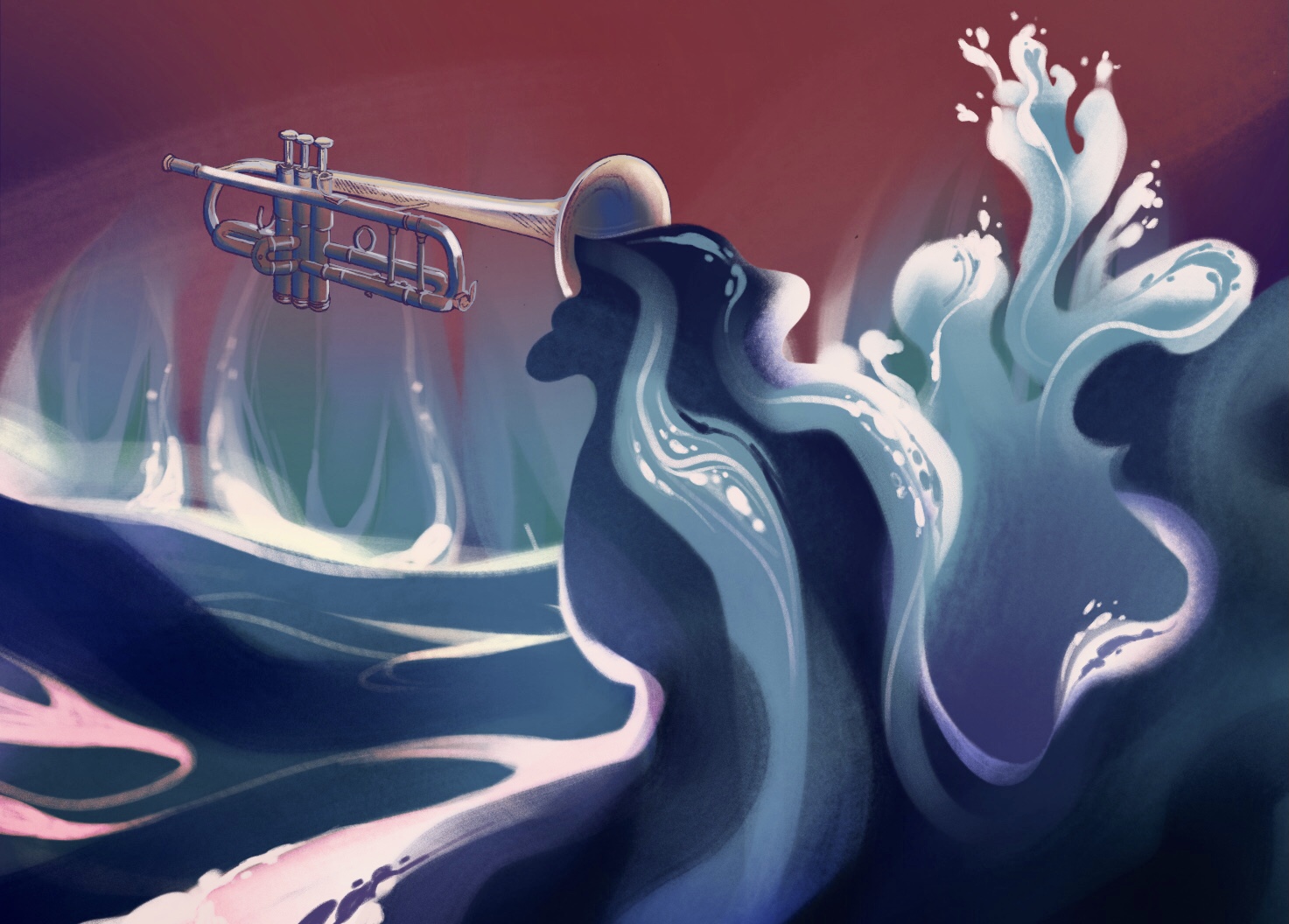 (Maddie Rausa/Daily Bruin)
This post was updated March 30 at 11:11 p.m.
Terence Blanchard dares listeners to journey through the world of jazz.
The faculty member and first Kenny Burrell Chair in Jazz Studies at the UCLA Herb Alpert School of Music was nominated for two Grammys this year: Best Jazz Instrumental Album for "Absence" along with the Turtle Island Quartet and his band The E-Collective, as well as Best Improvised Jazz Solo for his trumpet solo in the title track, "Absence." The album is a tribute to jazz musician Wayne Shorter and includes five rearranged Shorter works alongside original songs by Blanchard and others. Blanchard said each track has a different essence, from playful to powerful, and the album features a range of emotions.
"It's a journey," Blanchard said. "You can't listen to one track on the album and think you know the album. … We try to keep things interesting by having things evolve, flourish. We want it to be an experience where you can literally sit down and put it on and listen nonstop and really enjoy."
On the album, Blanchard served as a producer, writer, arranger and trumpet and synth player. He said he set the framework of the overall project for his collaborators, explaining the main focus of the project and the band members' roles but then giving the other collaborators the ability to take creative liberties. The title song, "Absence," was written by The E-Collective bassist David Ginyard Jr., who was the writer and arranger for two original songs on the album. Ginyard said Blanchard helped him develop the song by delving into his own creative process.
As Blanchard's manager and wife, Robin Burgess said one of the reasons Blanchard and the band decided to do a tribute album was because of a 2019 live concert in San Francisco at which Blanchard and others performed Shorter's music. For executive producer Burgess, Shorter's music is hauntingly beautiful, and she feels a wash of assuredness come over her as she listens to it. She said the concert was moving, and she and Blanchard wanted to give it a better shelf life so others outside the concert audience could experience it.
After deciding that the album would be a tribute to Shorter, Blanchard said the musicians visited him before recording. Upon asking Shorter what jazz means, Blanchard said Shorter responded that its meaning is, "I dare you" – a direct influence for the track "I Dare You" on the album. For Ginyard, this phrase means not being afraid to step outside the box and create. Shorter and his ideas about jazz served as the main influence for the album, Blanchard said.
"(Shorter) is the person that always encourages us to write and create. He never wants us to be him," Blanchard said. "He wants us to be ourselves and to be the best version of ourselves. So I thought, 'Well, why don't we also do some original music and show him how his creativity has informed stuff in our careers.'"
To bring more creativity to the record, Burgess said Blanchard and The E-Collective decided strings would be a good addition. The collaboration with the Turtle Island Quartet went very smoothly – with the groups meshing well together musically – and the strings bring a lushness and authenticity to the record, Ginyard said. There were talks between Burgess and alumnus David Balakrishnan, a founder, director and violinist for the Turtle Island Quartet, to work on a future project together, so the album was an opportune project for the groups to collaborate, Burgess said.
[Related: Chromatic Brass Collective shines as beacon of inclusivity within classical music]
The album itself was recorded over four days in February 2020 at the Evelyn and Mo Ostin Music Center on campus. Since the decision to record at UCLA was his own, Blanchard said he brought in his students to come and witness the recording process. Burgess said none of the music was given in advance – so with no prior rehearsal, the group played and recorded the album. The beauty of jazz, Blanchard said, is being able to be in the moment and push forward to indicate where to move creatively.
Looking at the project overall, Blanchard said he is happy for everyone involved after working hard to create a tribute for Shorter, and it was a phenomenal experience to collaborate with the group. For Burgess, this project is a great example of musicians from all over with different personalities coming together and sharing a wonderful moment in collaboration. The album is ambitious, Balakrishnan said, involving a large group of people and instruments while still retaining cohesive clarity.
"The music highly has a striking quality of feel," Balakrishnan said. "A lot of times, jazz records are really focused on more virtuosity and playing in a specific jazz style, but (Blanchard is) reaching for a much wider stylistic collage while still retaining his core jazz language. … He's able to bring a wide range of emotional color to the music."