Sam Settles It: UCLA football's Holiday Bowl dropout demonstrates recurrent lack of transparency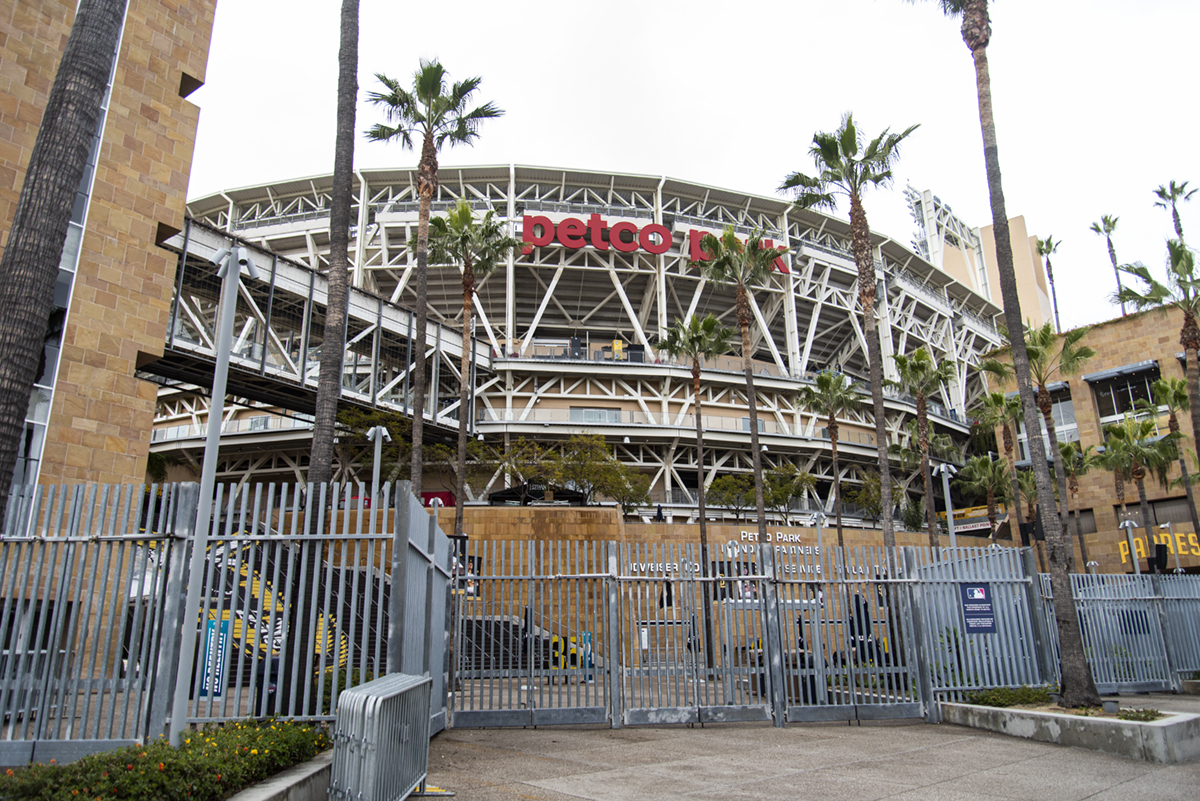 Petco Park sits empty after UCLA football pulled out of the Holiday Bowl because of COVID-19 protocols hours before kickoff Tuesday. (Anika Chakrabarti/Assistant Photo editor)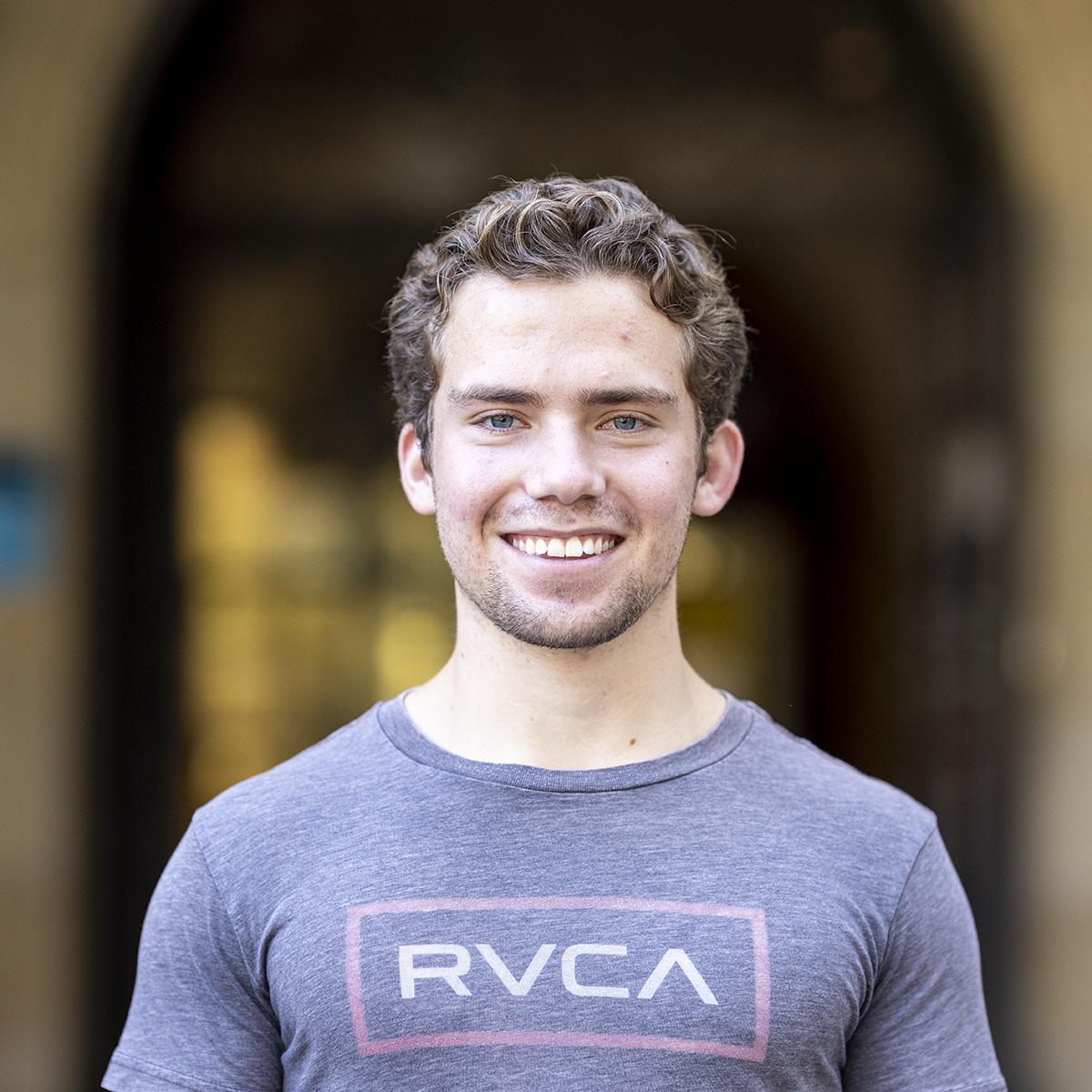 This post was updated Jan. 5 at 10:04 p.m.
Stage set, tailgate tents up, pregame preparations underway.
Yet the status of the game was in jeopardy – and the Bruins knew it.
"Felt lied to, to be honest," Wolfpack coach Dave Doeren told reporters Tuesday.
After UCLA football's Holiday Bowl matchup with No. 18 North Carolina State was called off Tuesday less than five hours before kickoff because of COVID-19 protocols within the Bruins' program, Doeren said he and his team were completely unaware that UCLA was in danger of pulling out of the game.
"We felt like UCLA probably knew something was going on (but) didn't tell anybody on our side," Doeren said.
Who can blame Doeren for being upset? Seemingly no one knew the Bruins were in this position.
The first public signs of trouble in Westwood came Thursday, when redshirt senior defensive back Qwuantrezz Knight announced his intention to declare for the 2022 NFL Draft and simultaneously slipped in the fact that he would miss the Holiday Bowl because of COVID-19 protocols.
The day after Knight's announcement, senior offensive lineman Atonio Mafi's father posted on Facebook that his son had also been subjected to the protocols and would miss the game. But the program, let alone Mafi, never uttered a word.
So when Fox Sports and The Athletic's Bruce Feldman reported Tuesday afternoon that the Bruins' defensive line room had been "decimated by Covid issues," fans reacted in shock, followed by anger – and rightfully so.
COVID-19 outbreaks are fast-moving and difficult to predict, but there has to be some level of communication from the UCLA football program and the UCLA Athletics department. If the Bruins are down to two interior defensive linemen because of COVID-19 protocols 24 hours before gameday and no one outside the program has any clue, that's a problem.
Lack of transparency isn't exactly a new issue for a program that hasn't made defensive coordinator Jerry Azzinaro available to the media once in his four-year tenure despite the Bruins regularly posting some of the worst defensive numbers in the country.
When freshman defensive lineman Jay Toia was embroiled in controversy earlier this season after a video surfaced of Toia threatening students in an elevator, the program remained silent until a week after the fact, hoping the whole situation would just blow over.
Throughout the 2020-2021 academic year, UCLA Athletics sent weekly COVID-19 test results for its athletes, but all of a sudden that's gone out the door too – alongside any other semblance of transparency.
The cancellation of UCLA's first bowl game in four years is certainly devastating for the players who have long looked forward to that moment, but it's also incredibly unfair to the thousands of fans who spent time and money to travel to San Diego over a holiday for it to be called off mere hours before kickoff. Meanwhile, the NC State program was forced to spend its Christmas more than 2,000 miles from home – for nothing.
All of this was avoidable.
In professional sports, when a player tests positive or is subject to COVID-19 protocols, that information is reported within the league and in a public manner. Each organization is required to be entirely transparent about its situation, which allows for foresight and planning.
But in the NCAA, the same system has not been implemented.
UCLA men's and women's basketball have canceled or postponed at least five games each because of COVID-19 protocols, but weeks after the first cancellation, it's still unclear what exactly happened to either program. The teams release the same recycled statement about protocols week after week.
In fact, the men's basketball program's first cancellation was eerily similar to what occurred Tuesday. The team announced coach Mick Cronin was in COVID-19 protocols but later that day said the game was still happening. It wasn't until one hour before tipoff that the program announced the game was called off.
Judging by the past few weeks, both basketball teams' situations were obviously worse than what was originally shared to the public – just like with the UCLA football program.
Cancellations due to COVID-19 are happening across the world of sports, and it's unfair to blame anyone for the demise of the Holiday Bowl.
But the way in which these events transpired Tuesday has left a major stain on UCLA's reputation in the football world and beyond.
And if the Bruins want to blame someone, they can look in the mirror.
Settleman is currently an assistant Sports editor on the gymnastics, women's soccer, women's golf, women's water polo and men's water polo beats. He was previously a contributor on the gymnastics and women's water polo beats.
Settleman is currently an assistant Sports editor on the gymnastics, women's soccer, women's golf, women's water polo and men's water polo beats. He was previously a contributor on the gymnastics and women's water polo beats.