The Quad: How Indigenous Bruins honor roots beyond Native American Heritage Month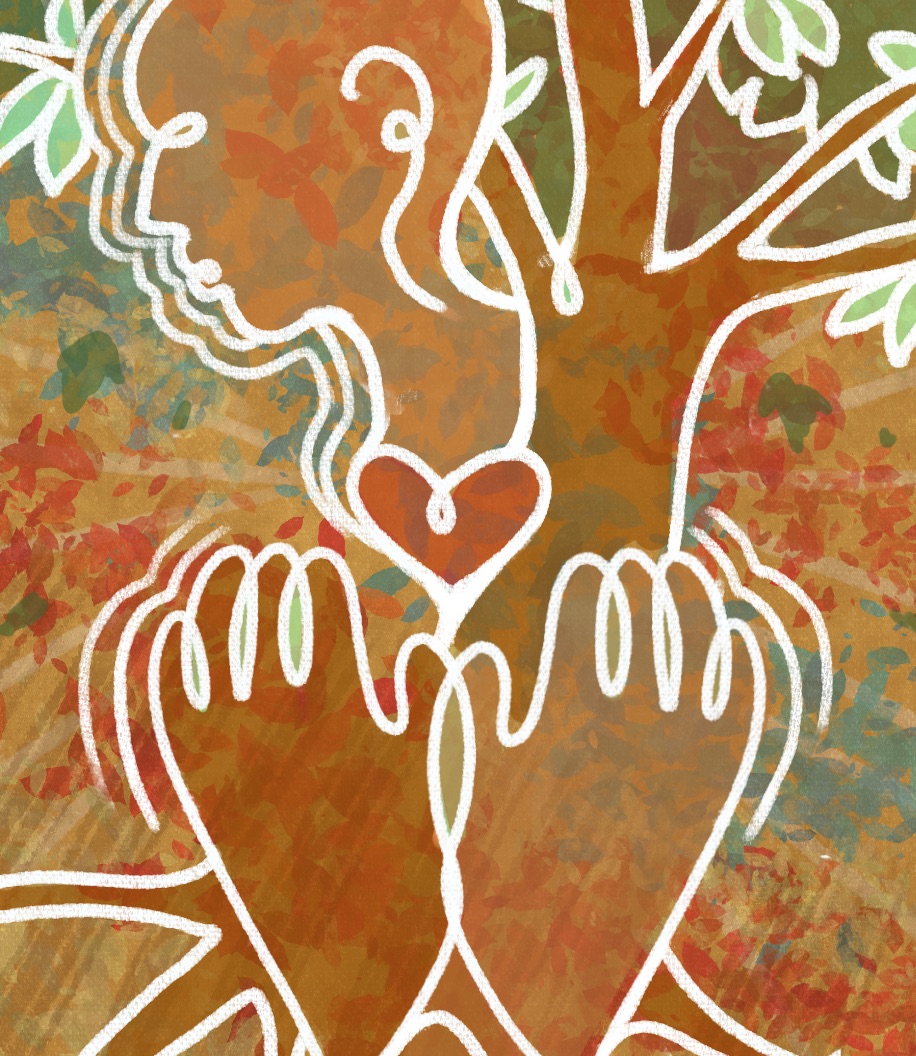 (Katelyn Dang/Illustrations director)
This post was updated Nov. 28 at 10:23 p.m.
As Native American Heritage Month comes to a close, it is important to reflect on how Indigenous individuals honor their heritage. Join The Quad as we speak to Indigenous Bruins about how honoring their heritage goes beyond this single month.
Gillian Vaughn, a fourth-year electrical engineering student and member of the Eastern Band of Cherokee Indians, called herself an "urban Native," someone who does not live on a reservation. Without living on the reservation, Vaughn said that she was not able to immerse herself in the community as much as she would have liked.
Vaughn said that her family encouraged her to learn about her culture as much as possible and that understanding the language and dialogue played a significant role in preserving the cultural pieces of her identity.
"In a lot of Native communities, it's very common to learn an introduction for yourself," Vaughn said. "So maybe how to say your name … or how to say, 'Hello, my name is this,' and maybe some sort of blessing as well. And so those things were taught to me."
Third-year biology student Katrina Herrera is of Navajo descent, and although she did not grow up on a reservation, she also received some exposure to her culture through language.
"While my great-grandparents were still here, they still did sing to us in Navajo when I was younger, so I was able to actually just catch on to different songs in Navajo," Herrera said. "But so far as understanding the language, I don't really have that kind of knowledge, but it's actually something that I really wanted to look into."
American Indian studies graduate student Elizabeth Rios is a citizen of the Cahuilla Band of Indians. As someone who lives on a reservation, Rios said that she considers the act of speaking her language integral to understanding her identity.
"If we don't know our language, we don't know our songs, and we don't know our ceremonies and our ways of being because it's all conducted in our language," Rios said. "So to me, our heritage language is at the center of our identity and everything that we do."
Herrera said that her family passed down stories about her ancestors who, as Navajo code talkers, fought in World War II and were able to manipulate their language to form a cipher.
"My family has always been proud of that," Herrera said. "Just seeing that our Native peoples were actually being praised at a time in history."
American Indian studies assistant professor Kyle Mays is part Saginaw Anishinaabe and said he remembers hearing stories about his great-grandmother co-founding the Detroit Indian Educational and Cultural Center. He said his aunt also founded the Medicine Bear American Indian Academy, a public school in Detroit.
"A lot of activism and things around that nature are some of the stories that I remember most," Mays said.
By spending time with family members, Indigenous individuals such as Vaughn and Mays learn about their identities not only from the stories of their past but also through practicing cultural traditions. According to them, attending powwows – social gatherings held by many Indigenous communities – formed some of their most vivid memories.
"I would usually go to different powwows in Arizona," Vaughn said. "So even though they weren't my tribe, … we were very welcomed into the community of people."
Rios said her tribe also ensures that cemeteries are cleaned to take care of the final resting places of the deceased.
"My grandma taught us to keep alive our ceremonies of honoring our ancestors in terms of ceremonies such as Candle Night and Flower Day," Rios said. "And that we always remember our loved ones and honor them."
While the COVID-19 pandemic has prevented certain levels of community gathering, students such as Rios have still found ways to connect to their heritage by interacting with others at UCLA.
As the digital storyteller of the American Indian Graduate Students Association, Rios promotes the association's events and outreach via social media, which she said allows her to continue to feel connected to the Indigenous community.
Herrera said the experience of being part of the Indigenous community is one of resilience: While many Indigenous peoples today are still overcoming generational trauma, the Indigenous community finds value and power in its cultural identity.
"For me, (Indigenous heritage) just means being able to be my full human self," Mays said. "It's upholding a particular legacy of my great-grandmother and my aunties (and) trying to be in good relationships with folks and trying to respect other human beings. That's really what that means to me."
Wang is the 2023-2024 Enterprise editor. Previously, she was the 2022-2023 Opinion editor, and prior to that, an assistant Opinion editor. She is Quad staff and also contributes to Arts, News, Sports, Photo and Video.
Wang is the 2023-2024 Enterprise editor. Previously, she was the 2022-2023 Opinion editor, and prior to that, an assistant Opinion editor. She is Quad staff and also contributes to Arts, News, Sports, Photo and Video.