UCLA research initiative to screen film examining anti-LGBTQ+ policies in Chechnya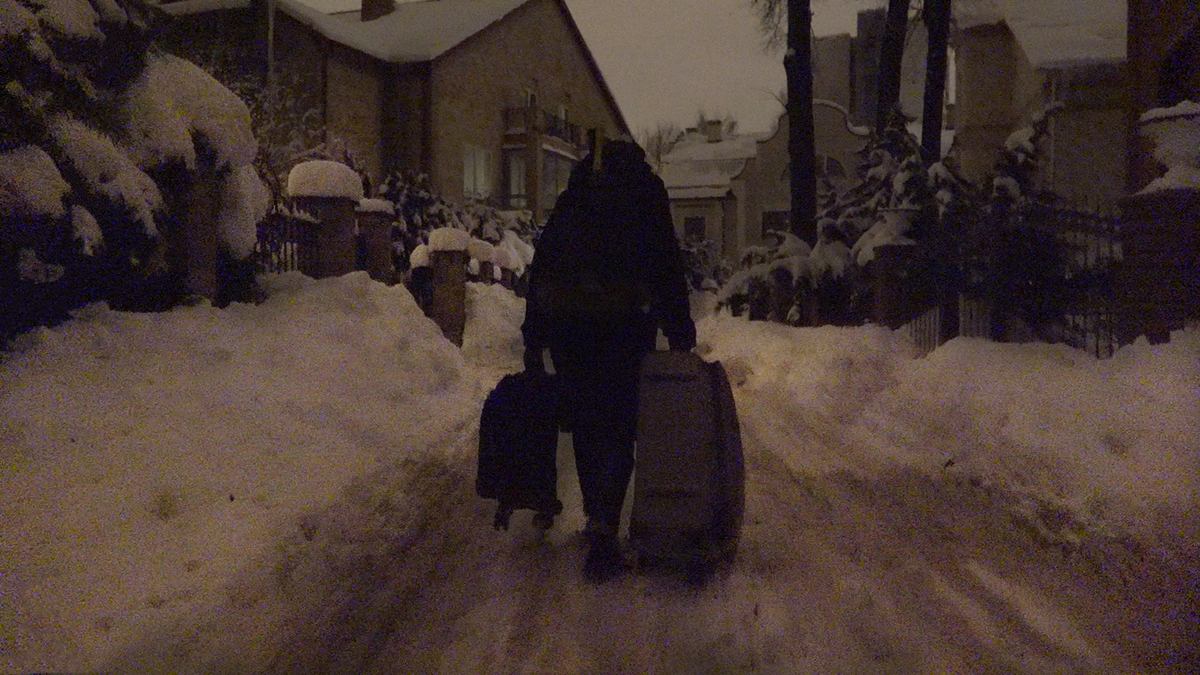 The Gay Sexuality and Social Policy Initiative at the Luskin School of Public Affairs will be hosting a screening of Emmy-winning documentary "Welcome to Chechnya" on Wednesday. (Courtesy of HBO)
"Welcome To Chechnya"
Wednesday
Fowler Museum
Free
A research initiative is bringing the experiences of gay men in Chechnya to the Los Angeles community.
On Wednesday, the Gay Sexuality and Social Policy Initiative at the Luskin School of Public Affairs will be screening the Emmy-winning documentary "Welcome To Chechnya" to raise awareness of anti-LGBTQ+ laws in Chechnya, a region in Russia. The documentary follows a group of activists as they challenge the persecution of LGBTQ+ people in Chechnya by providing victims with safe housing and visa assistance. Director of the initiative and professor of social welfare Ian Holloway said the goal of his research at GSSPI and the screening is to mobilize the UCLA community to confront laws criminalizing same-sex sexual behavior.
"Our hope is that by screening this documentary, we can raise awareness about the laws that target men in particular and folks who are living at the intersection of multiple vulnerabilities," Holloway said. "The laws are a form of social control."
As a research initiative, GSSPI studies the criminalization of same-sex sexual behavior and new social policies, Holloway said. But outside of academic circles, Holloway said he hopes students can watch the documentary and attend the panel to better understand the policies in Chechnya that prohibit same-sex sexual behavior. Since UCLA has a large community of international students, Holloway said it is vital that they become aware of the severe consequences imposed on gay men, even if it is outside their countries of origin, and become advocates for the dismantling of these laws both in Chechnya and globally.
Dr. Nikolay Lunchenkov, one of GSSPI's panelists, said though laws against homosexuality are in place in many nations, the documentary focuses primarily on a 2017 investigation into a Chechnyan torture campaign against gay men for which many believe Russian leader Ramzan Kadyrov is responsible. Activists sought to rescue gay men from the area through a network of safe houses and help them apply for asylum in the United States or Europe.
"There are two options," Lunchenkov said. "Either you escape from the region or you try and hide your identity and pray that no one will identify you."
[Related: UCLA alum's short film 'de closin night' tackles questions of identity, belonging]
Because of the severity of the stigma surrounding sexuality in Chechnya, Lunchenkov said it is important to watch the documentary to understand the privilege granted to individuals in Western countries. Lunchenkov said there are many aspects of discrimination that gay men may face on a daily basis in Chechnya, as many are forced to leave their homes in order to survive or marry someone of the opposite sex. Lunchenkov said the Russian government largely ignores these violations of human rights in Chechnya, and thus, there is no outlet for gay men to seek justice.
While there are approximately 80 countries that criminalize homosexuality, Holloway said the regime in Chechnya is known to detain and murder gay men. Holloway said oftentimes the anti-LGBTQ+ laws are especially enforced against immigrants and those who are of the ethnic minority in their countries of origin.
The research at GSSPI also focuses on understanding the global effect of the COVID-19 pandemic on communities of gay men. Holloway said, during the pandemic, some young gay men were forced to stay at home with families that were not only unaccepting of their sexual identity but also victimized them as a result of it. Social services catering to gay and bisexual men with HIV/AIDS were also halted by the pandemic, Holloway said, which made it more difficult to access treatment and support.
[Related: UCLA Film & Television Archive to hold in-person screening of restored horror films]
For the film screening, GSSPI is partnering with MPact Global Action for Gay Men's Health and Rights because they both share a commitment to working on changing policy for human rights and sexuality, said Alex Garner, director of community engagement at MPact. Since the torture, imprisonment and murder of gay and bisexual men continue to occur in 2021, Garner said he hopes the documentary will get individuals thinking about how they can begin to hold governments accountable for violating human rights. Garner said the documentary calls into question what it means for a government to criminalize peoples' bodies and police the ability of specifically queer men of color to freely use their bodies.
"The movie has contributed to the conversation about the ability for an individual to determine what they do with his own body," Garner said. "Body autonomy and self-determination are principles that (this documentary) focuses on."
Though homosexuality is not policed in the U.S. to the extent that it is in Chechnya, Holloway said most LGBTQ+ people still face some form of discrimination that can be debilitating. Holloway said one of his main takeaways from the documentary was that there are some commonalities behind social policies in Chechnya and the U.S. that oppress and marginalize LGBTQ+ community members, namely job and housing discrimination. By watching the documentary and seeing the effect of anti-LGBTQ+ laws on an individual basis, students can gain more empathy for others and better understand how to change social policy, Holloway said.
"What I think is so powerful about this documentary is that it takes you into the lives of these people as they're trying to escape this horribly oppressive regime," Holloway said. "These stories of resilience amidst such challenging circumstances really made me want to confront that reality and change it."