Bilingual Lecture Series on Iran educates, connects Iranian diaspora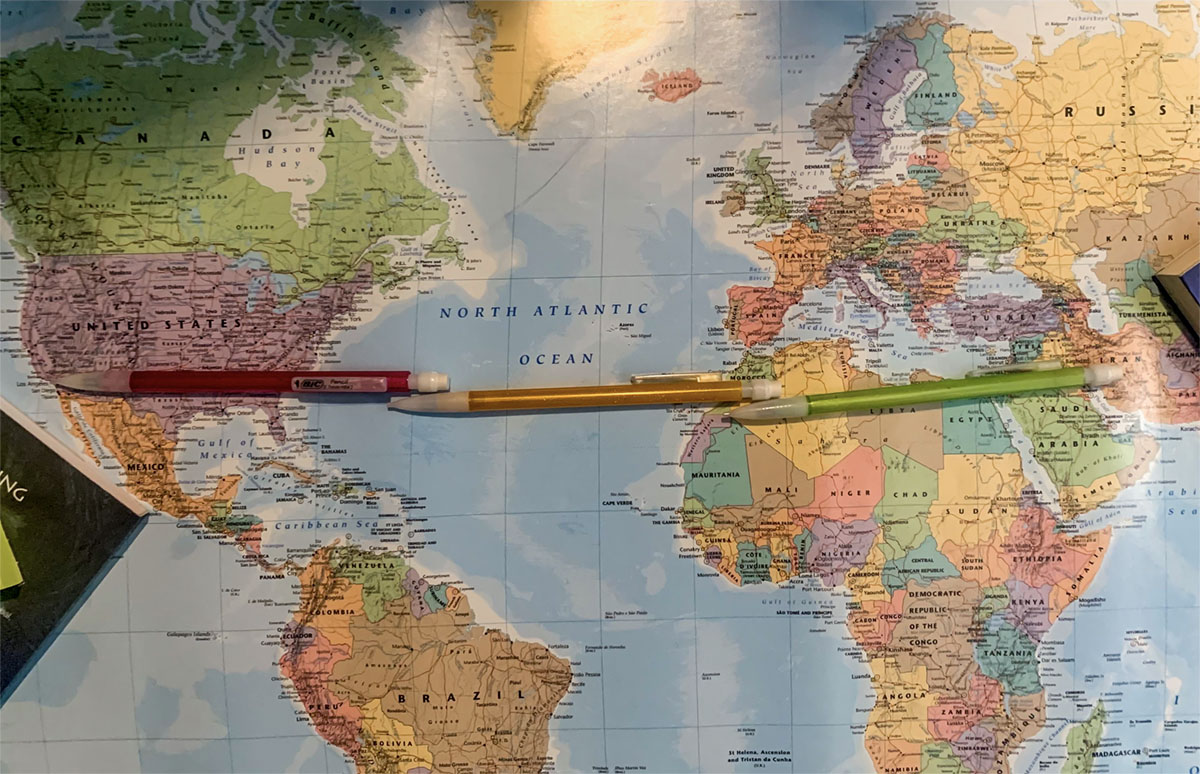 A cross-campus collaboration between professors from UCLA and California State University, Northridge created the Bilingual Lecture Series on Iran in 2003. Since then, the series has hosted a variety of speakers to provide lectures in Farsi and English about topics such as Iranian politics, culture and society. (Constanza Montemayor/Daily Bruin senior staff)
Correction: The original version of this article incorrectly stated that the Bilingual Lecture Series on Iran is sponsored by UCLA's Center for Near Eastern Studies in addition to the Iranian Studies program. In fact, it is sponsored by the Program of Iranian Studies and supported by the Center for Near Eastern Studies.
This post was updated Dec. 1 at 9:20 a.m.
The Bilingual Lecture Series on Iran at UCLA has allowed the Iranian community of Southern California to further learn about their roots in their native language.
The series, sponsored by UCLA's Program of Iranian Studies and supported by the Center for Near Eastern Studies, offers lectures in both English and Farsi and primarily focuses on modern Iranian culture, politics and society, according to organizer Nayereh Tohidi.
The program is structured so most lectures are split into two days, one for each language, with each lecture followed by a Q&A panel, said Tohidi, a research associate in the Program of Iranian Studies and a gender and women's studies professor at California State University, Northridge. Sundays are often reserved for lectures in Farsi, while Mondays are mostly reserved for the same lecture in English.
Although there are occasionally lectures in only one language, Tohidi said she tried to invite lecturers who are comfortable with lecturing in both languages.
The most recent lecture on Nov. 7 discussed women, public spaces and social participation in Iran and was presented in Farsi by Masserat Amir-Ebrahimi, a researcher studying women and youth culture in Iran who also held the 2006 to 2007 and 2011 Nikki Keddie Balzan Fellowship at UCLA.
Tohidi, who is also director of Middle Eastern and Islamic studies at CSUN, said she spends the majority of the school year preparing for the next school year's lectures, with a total of around 12 lectures per academic year.
"I'm keen on new books, interesting articles, new films," Tohidi said. "I try to make sure people are on the edge of the new age, new timely research reports … or new ideas."
Tohidi has been coordinating the Bilingual Lecture Series on Iran at UCLA since its inception in 2003. She said the inspiration for the series came from Leonard Binder, the former director of UCLA's Center for Near Eastern Studies. Binder wanted to create a program that reflected the growing diaspora of Iranians in Southern California and would make UCLA an attractive academic center for that community, Tohidi added.
Tohidi had previously been a part-time lecturer and was chairing events at UCLA at the time. Because Iran was an extremely controversial subject at the time, Tohidi said it was often difficult to hold an academic event discussing Iran without fights breaking out. Binder, after witnessing her ability to de-escalate tense meetings, reached out to her to ask her to moderate the new program he was envisioning, she said.
A series of increasingly tense events straining U.S.-Iran relations marked the early 2000s when the program began. This included the beginning of the Iraq War and President George W. Bush's inflammatory remarks on Iran during his 2002 State of the Union address, according to the Council on Foreign Relations, a nonprofit think tank. Initially apprehensive due to the fraught nature of the politics surrounding Iran, Tohidi was eventually persuaded by her respect for Binder and her love for activism.
"It gives me a lot of satisfaction because I'm a scholar, but at the same time, I'm (an) activist; I advocate for women's rights, for human rights, for democracy," she said. "So I saw this as a challenge to build a civic society among the Iranian immigrants, at least in California."
Tohidi now works with Marissa Stevens, the assistant director of the Pourdavoud Center for the Study of the Iranian World, to coordinate the lectures, as well as Rahim Shayegan, the director of the Pourdavoud Center and the Program of Iranian Studies.
Stevens, an Egyptologist, said she particularly resonated with the non-Western approach to the study of Middle Eastern societies. During her own studies, Stevens said she had to learn French and German, but not Arabic, despite Egypt's status as an Arabic-speaking country.
"I think that allowing various communities to reclaim their academic and social identity is incredibly important," Stevens said. "Not all scholarship needs to be done, written and spoken in English, French or German, as was my case for my studies, but those venues of dialogue need to be open for everybody."
In addition to uplifting Iranian scholarly works, the Bilingual Lecture Series on Iran also aims to connect second-generation Iranians to their native language.
"Many parents are keen on making sure the second generation – their children, their grandchildren – don't lose the language. So they appreciate this program," Tohidi said.
The series has now grown to include an audience of Iranians from all over the world.
Amir-Ebrahimi, who has been featured multiple times in the series, said the series opened up new avenues of dialogue. The Iranian diaspora living in Europe or the United States sometimes have difficulty understanding what modern-day life in Iran is like, she said.
"It is important to give them sometimes another image, another narration of Iranian society which could be different from the mainstream narration," Amir-Ebrahimi said.
Throughout the years, the Bilingual Lecture Series on Iran has become an academic niche for the Iranian community in Southern California. Tohidi attributes part of its success to the broadness of the program. The series not only brings people from around the world together for discussion, but it is also a cross-campus collaboration between UCLA and CSUN, she said.
"(It) provided a safe space for learning how to have healthy and friendly civil dialogue among different views," Tohidi said. "So people gradually learn to accept diversity, to be tolerant, to listen (and) to be less partisan."