'She Goes by They/Them': Realizing my gender-nonconforming identity was difficult but liberating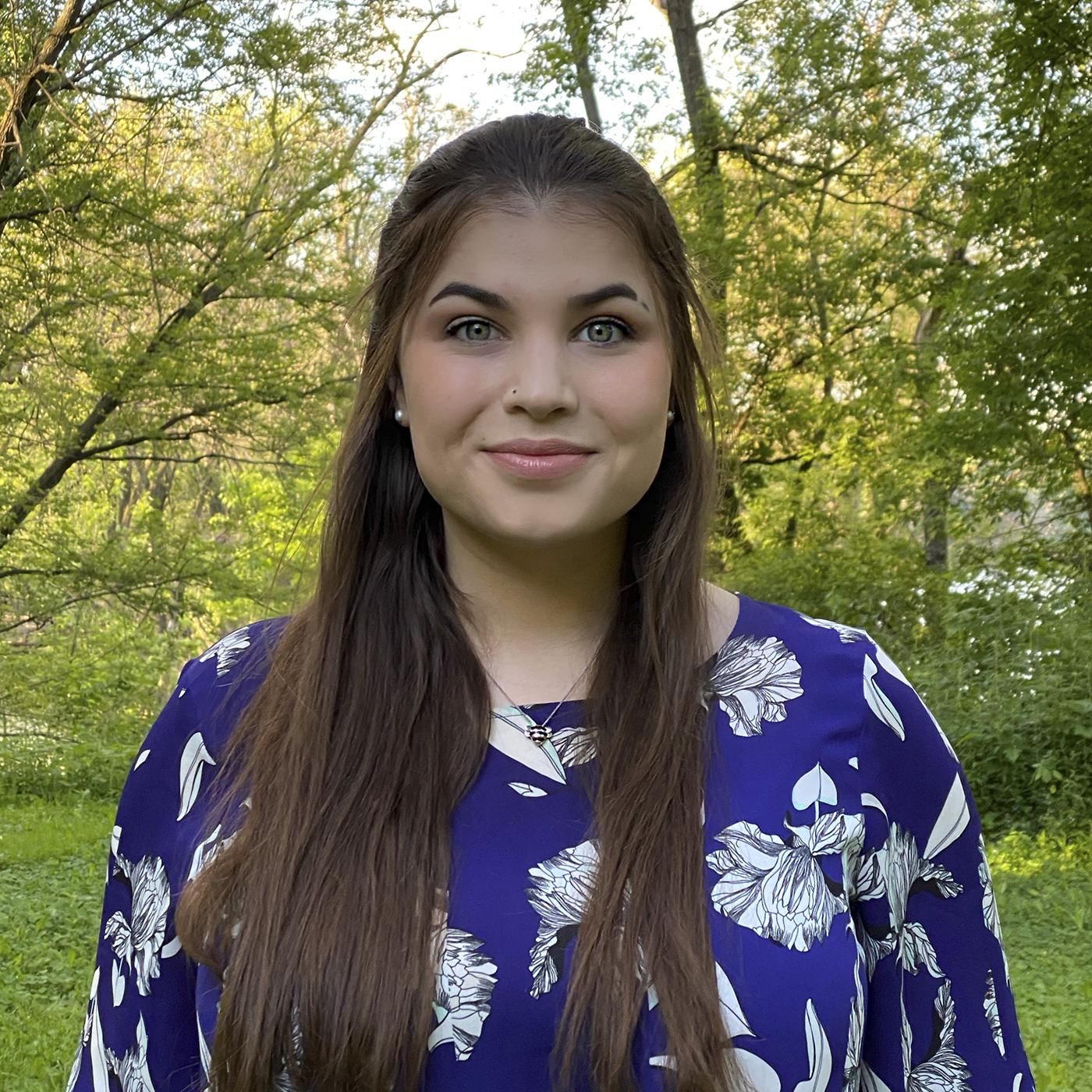 "'She Goes by They/Them'" is a regular series by Payton Kammerer, a nonbinary assistant Opinion editor. In these columns, they will be exploring a variety of queer issues, from those specific to campus life to those concerning broad public discourse. It is their goal to use this series as a platform to elevate the concerns of the LGBTQ+ community and provide an outlet through which people with shared experiences can find connection and solidarity. It is important to note that these articles are meant to serve as a starting point for conversation, not an end to it. Likewise, queer members of the Bruin community are welcome to submit op-eds or letters to the editor to be published as part of this series to create a product that does a better job of representing the many viewpoints of the LGBTQ+ community.
I always knew I wasn't quite normal.
For a long time, I tried to attribute my inability to fit in with other girls to my own feminism. I was raised to not listen to what society said about how women should be, and that's why I wasn't like the girls in my Midwestern hometown.
But then I got my golden ticket to UCLA, a progressive school in a socially liberal state.
Here, I thought, I'd find women like me.
As it turned out, there weren't any.
By the end of my first year as a Bruin, I had come to identify as bisexual. That change in my identity was a gateway into the LGBTQ+ community, and I made my first queer friends shortly thereafter.
I was more comfortable with myself than I'd ever been. I thought I'd figured it out.
Then, not a year after I'd finally accepted my same-sex attraction, the pandemic turned the backdrop of my still-sprouting queerness on its head.
By that point, I had already been well-integrated into the gay spheres of social media, so when my social life became confined to Twitter and TikTok, their algorithms exposed me to queer people more than ever before.
In high school, the only discourse about being gender-nonconforming that managed to wriggle its way into my life was facetious, mostly boys joking that they identified as "attack helicopters" and people arguing that "they" wasn't a singular pronoun.
During my time at UCLA, general attitudes toward nonbinary people were much more positive. However, I still hadn't met any that I knew of. Nonbinary remained a muddy, abstract concept.
By September 2020, that had changed. Nonbinary people had worked their way into my daily life, and even though my interactions with them were filtered through a screen, my image of being nonbinary had finally solidified.
But exposure to nonbinary people, or "enbies" for short, wasn't the only ingredient in my gender epiphany. Perhaps even more important was that I was, like so many of us, bored out of my mind for months on end. I had no choice but to slow down and reflect.
When I finally looked directly at and questioned my gender, I cried. As soon as I tried to find what nonphysical thing about me made me think I was a woman, I knew.
I wish I could say that I was crying happy tears, but it would be a lie. I was terrified.
I thought and then said aloud, "I don't want to be trans." Those words sounded on a loop, every repetition pulling me deeper and deeper into my panic.
I had crossed a bridge, and I've never been able to go back.
From that point, it took me about six months to fully come to terms with my gender and another six to be able to come out to my family and begin this series.
In that time, I discovered I had been liberated.
The gender assigned to me at birth had been like an undersized cage. In some places, I had been forced to grow in unnatural ways, adopting behaviors and ways of thinking about myself that weren't actually my own. In others, where I exceeded womanhood's confines, my development had been stunted and painful.
With a fresh frame of mind, one in which I don't have to adhere to anyone's expectations for who I should be, I can see these deformations for what they are. The process of coming into my true self, discarding what was only there for the sake of compulsory femininity and exploring what I had shamefully tried my best to keep locked away, is an ongoing one.
I am constantly finding updated versions of myself, each more liberating than the last.
I am healing. I am becoming.
There are many things about being transgender and nonbinary that are difficult, and there is a long way to go before those hardships are remediated. It is painful to be misgendered, and it is painful to be misunderstood.
The visceral sadness and fear that had accompanied my gender realization hadn't been misplaced. Being trans is a scary thing, and it has brought new hardships into my life.
Looking back, however, these things shouldn't have been such a dominating force at that moment. I wish I had known of the unparalleled joy that would come with the freedom to be who I was meant to be so that I could have felt relief too.
It is undeniable that talking about trans and enby struggles needs to be part of our fight for liberty and acceptance. Even the title of this series, "She Goes by They/Them," is a reference to the ignorance we have to live with in a cisnormative world, and most of its topics are along similar lines.
But sad ones aren't the only stories that need to be told. For the sake of the gender-nonconforming community, present and future, we need to hold up the joy of accepting oneself.
I feared being trans. I should have been excited too.
Kammerer is the 2022 Opinion editor. They were previously an 2021-2022 assistant Opinion editor and an Opinion columnist.
Kammerer is the 2022 Opinion editor. They were previously an 2021-2022 assistant Opinion editor and an Opinion columnist.