Q&A: keshi talks connecting with audiences at Head In The Clouds, finding his own sound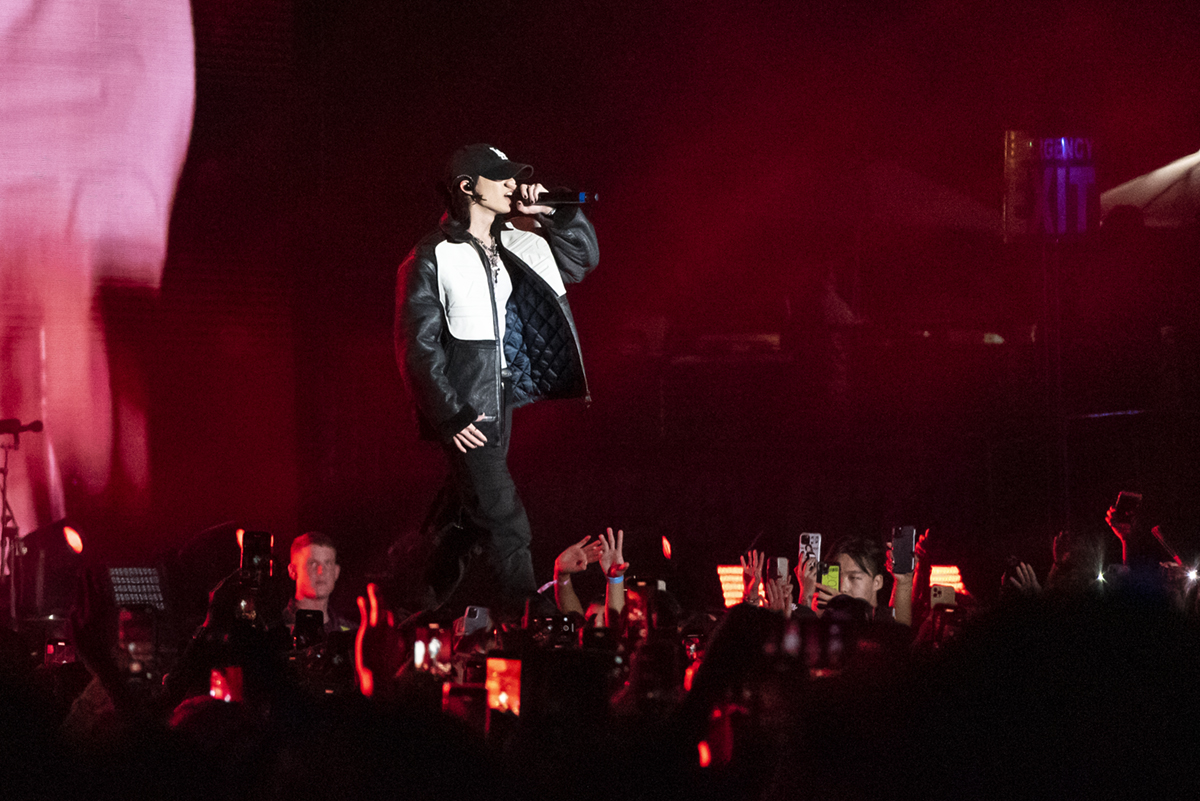 Artist keshi performed at Head In The Clouds Festival this weekend in Pasadena, and he said he tailored his Sunday night performance for the crowd, adding instruments and cuts to some of his tracks. (Alex Driscoll/Daily Bruin staff)
After Head In The Clouds, keshi is ready to get down to earth.
The producer and singer-songwriter commanded the 88 Stage at Head In The Clouds on Sunday with classic songs like "2 soon" and "like i need u." Now, he said, he continues to concentrate on expanding his sound in the studio and welcoming diversity of thought in the creative process.
The Daily Bruin's Tara Oldenburg spoke with keshi on finding his niche in the music industry, collaborating on song production and his introspective Head In The Clouds performance.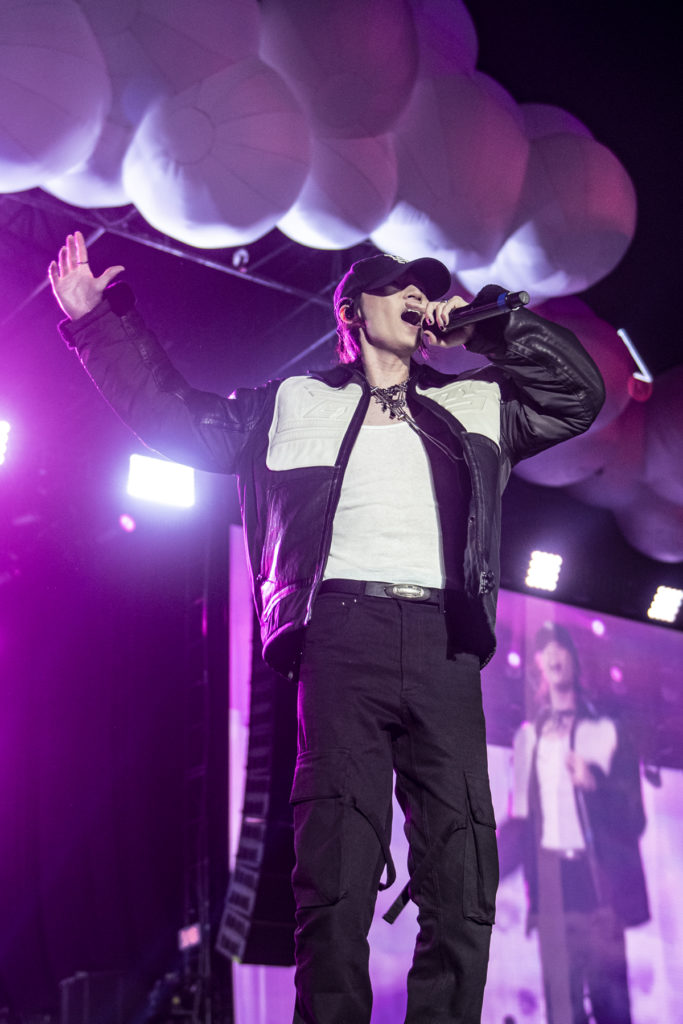 [Related: Head In The Clouds 2021]
This interview has been edited for length and clarity.
Daily Bruin: For the huge audiences that come to a festival like Head In The Clouds, how do you connect with a crowd that may or may not know your discography?
keshi: I feel like you don't have to treat them so differently from one another. At the end of the day, you're trying to give the audience the best show you can possibly give them. It's about engaging that crowd in a way that creates moments that will resonate with them. The best way I create these moments (is through production) because I'm a producer at the end of the day, and I love making new, special renditions of songs that are familiar to fans.
So to them, they get really excited (to hear) songs like "2 soon" and "like i need u," to which I added new instruments. I added a few cuts to "2 soon" (and gave it a) remixed climax. I created a completely new intro track for all the tour shows which created a special moment for people too.
DB: When you're building out themes to create new tracks, what areas of your life or the world do you find inspiration from the most?
k: There isn't a particular area. It's all-encompassing. You find the parts of your life that you feel would resonate with another human experience. It's more interesting and fun to have an idea pop into your head like, "Oh, I feel like I haven't heard anyone write a song about this specific feeling." "like i need u" (examines) this thought that everyone's felt so vividly, but to hear it in black and white (with) the line, "You don't need me like I need you" (is much more) visceral.
[Related: Q&A: Elephante talks upcoming Head In The Clouds performance]
DB: How do you continue to find your own voice in a very saturated market for the genres you play, such as hip-hop, R&B and lo-fi?
k: It is hard. I'm still trying to figure out exactly what my perfect sound is. Not just me, but all artists are trying to search for that themselves. It's up to the fans to decide who stands out. It's hard to pinpoint it. Sometimes I'm up at night like, "Wow, why me? I'm so lucky."
I have a lot of people ask me what advice I'd give to young artists. I don't think I necessarily have the right to act so pompously as to say, "Yeah, I know that secret." For some reason, fans really resonate with the lyricism or melodies, or even the way that I produce music. It's just a magical combination of my influences and a bunch of luck.
DB: Do you find yourself being challenged by a specific aspect of the creative process throughout your career or in your upcoming album?
k: Absolutely. As an artist, I feel like a lot of us really want to continue to progress and achieve what we think is our ideal sound. We're always trying to level ourselves up. There is a wall that I personally feel like I hit in terms of doing everything by myself. I was really rigid about working with other people. It wasn't until I opened up a little bit, in terms of my creative process, that I unlocked the true potential of what I could actually create. I'm so much better off for it because we all want to evolve and reach that end level.