Festival review: 626 Night Market supplies satisfying street food at Head In The Clouds
The 626 Night Market supplied food and refreshments for this year's Head In The Clouds festival, bringing the San Gabriel, California, classic to Pasadena for the weekend. (Alex Driscoll/Daily Bruin staff)
A piece of San Gabriel has made it to the Rose Bowl.
The 626 Night Market, aptly named for the area code of its original location in San Gabriel, California, became host to several vendors of Asian and Asian fusion food for the two-day Head In The Clouds Music and Arts Festival, which was held Saturday and Sunday.
Despite inflated prices that can only seem reasonable to ravenous concertgoers, the 626 Night Market boasted street food such as Crofflesaurus, Indomie Zone, Chick N' Skin and All Dat Dim Sum that aimed to keep crowds satisfied.
As Japanese vocal and dance group ATARASHII GAKKO! performed its new EP to open the festival, one of the longest lines of the 626 Night Market formed at Tokyo Yakisoba.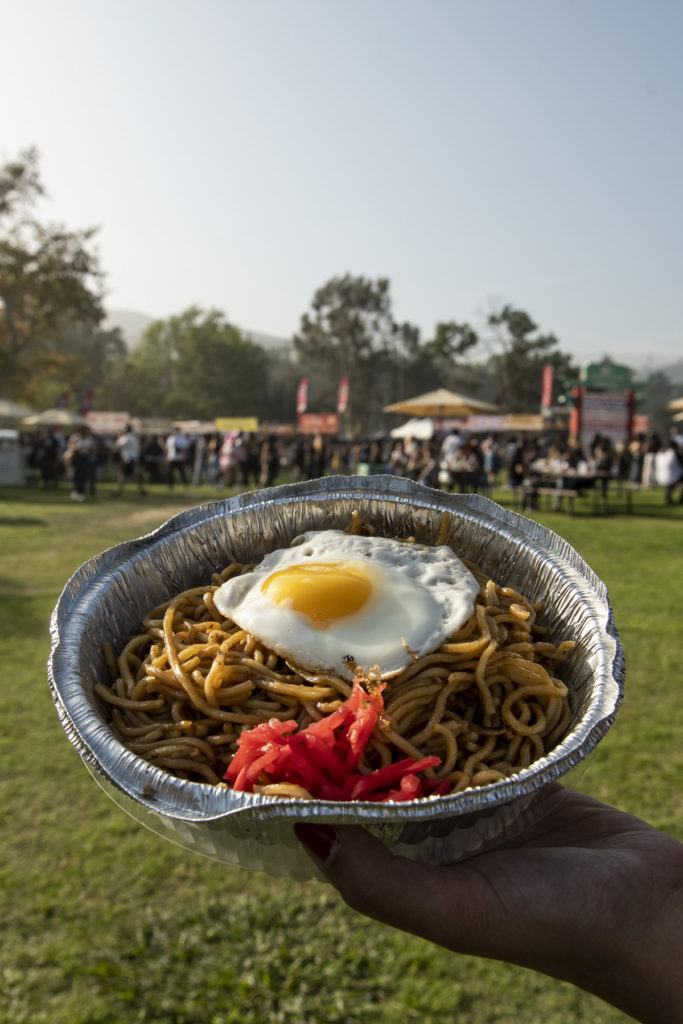 Perfectly at home in the festival atmosphere was the sizable stall that delivered Japanese street food, yakisoba. Pickled ginger and a fried egg laid on the salty-sweet noodles for Instagram-worthy effect and a similar level of satisfaction.
The diversity of artists at the festival was only outmatched by the diversity of food that ranged from Japanese to Chinese cuisines, housing anything from street food to dim sum.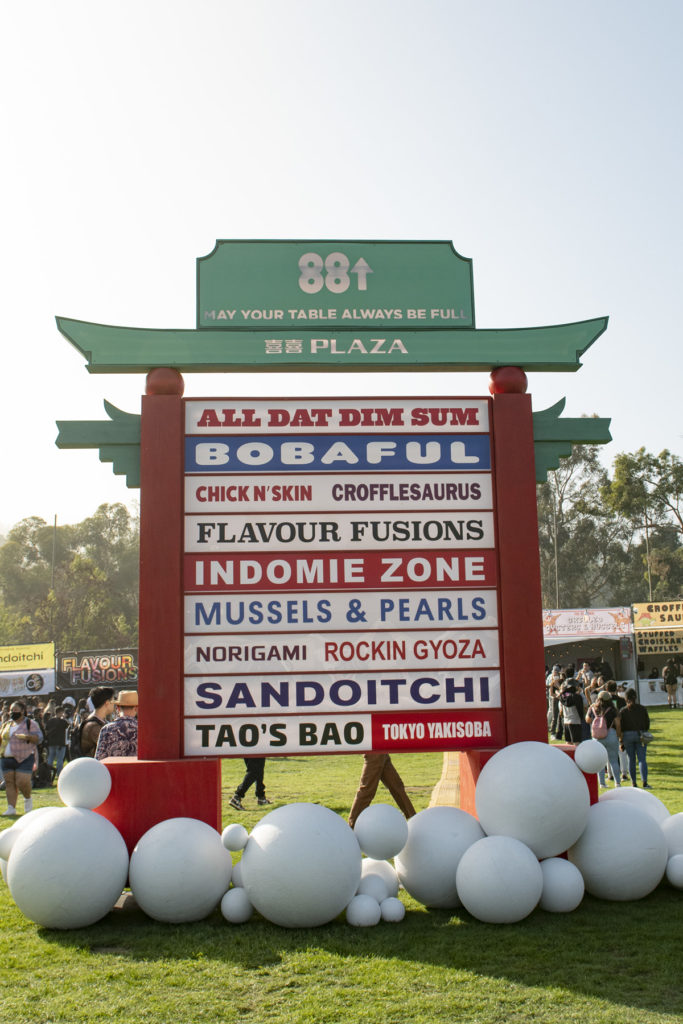 While lines for the vendors died down, festivalgoers enjoyed their food while listening to pop and R&B singer Ylona Garcia, who ended her set just as crowds began to surge to the Double Happiness Stage for rapper AUDREY NUNA.
Sandwiched between the two stages were a few tables to enjoy food that remained full until larger acts took the stage later in the day.