Campus Queries: Why do people form attachments with Starship robots and other inanimate objects?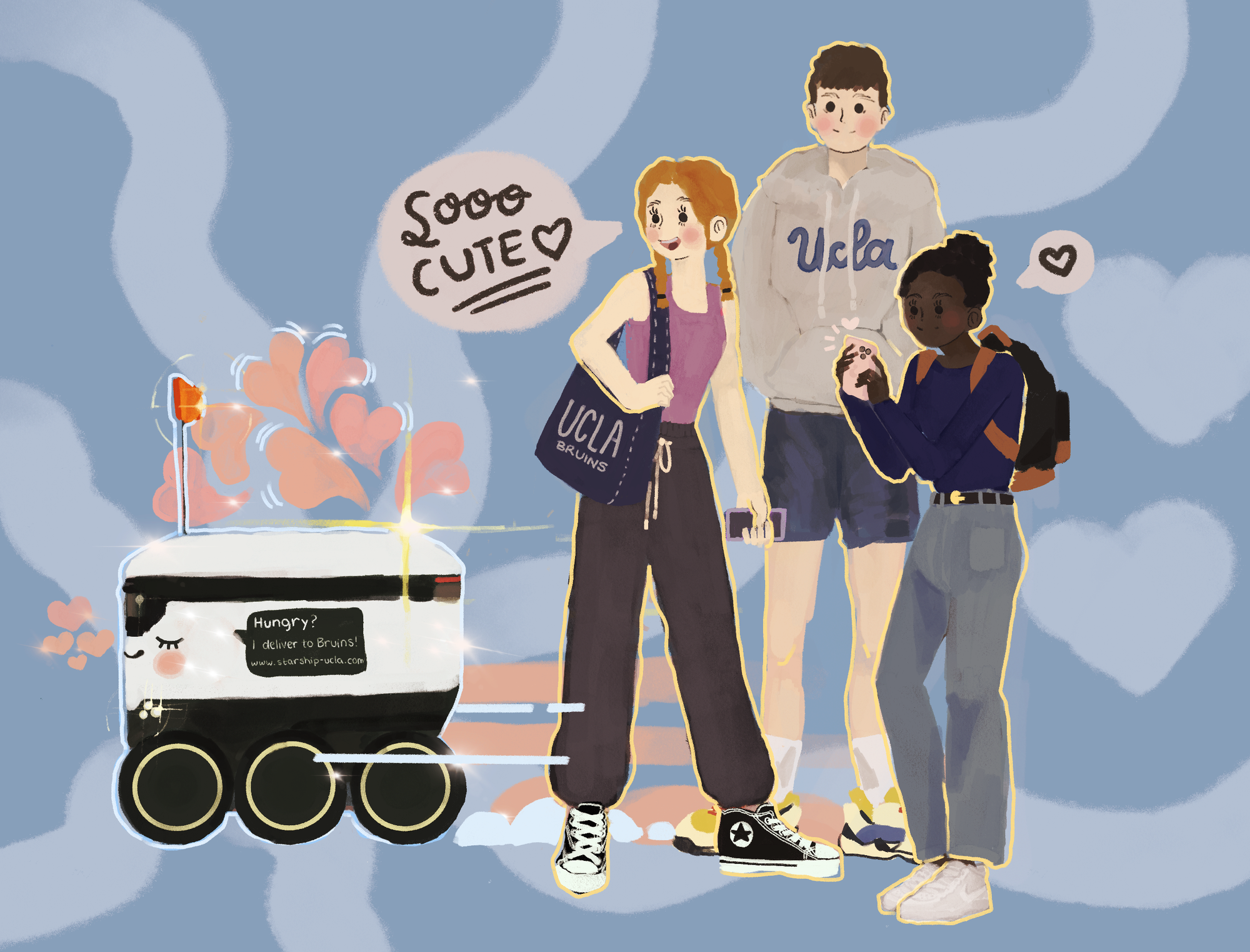 (Maleeha Zaman/Daily Bruin)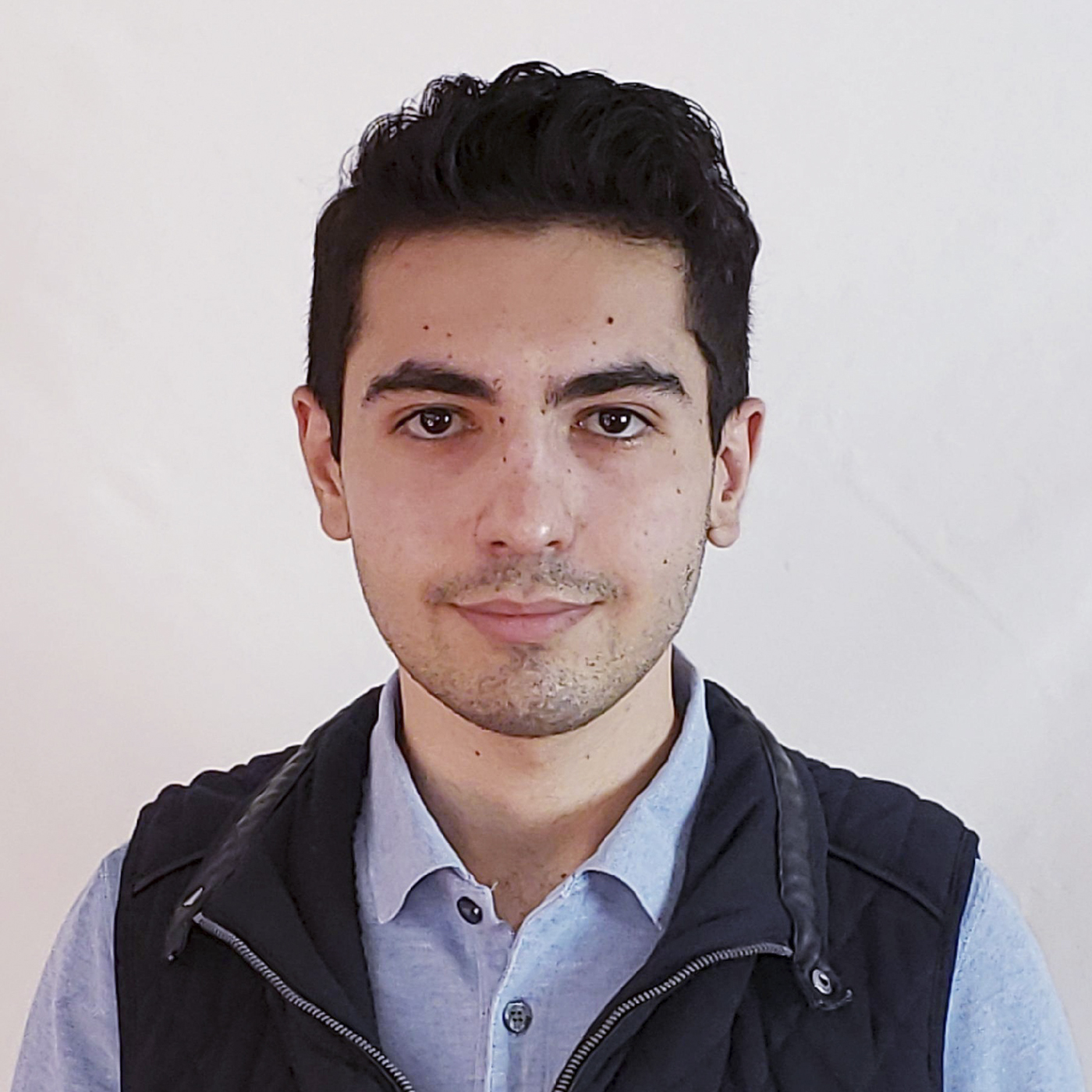 This post was updated Nov. 7 at 11:40 p.m.
Campus Queries is a series in which Daily Bruin readers and staff present science-related questions for UCLA professors and experts to answer.
Q: Why do people get attached to inanimate objects like the food delivery robots on campus?
A: Individuals may find Starship food delivery robots endearing because of their humanlike traits, experts say.
UCLA introduced Starship robots in January to deliver food and drinks from restaurants around campus. Many UCLA community members said they enjoyed their ordering experiences, with the robots reminding them of familiar objects.
Hamza Khalid, a fourth-year sociology student, said the robots looked like the droids from Star Wars, especially R2-D2. Chase Privett, a political science graduate student, said the Starship robots reminded him of a baby stroller.
People have a fundamental desire for social connection and to make sense of the world, said Adam Waytz, a professor of management and organizations at the Kellogg School of Management at Northwestern University. He added that humanizing nonhuman things often satisfies these goals.
[Related: UCLA restaurants serve campus community with autonomous delivery robots]
Daniel Fessler, a professor of anthropology and director of the UCLA Bedari Kindness Institute, said one of the key reasons people find something cute stems from humans' evolutionary desire to care for their children.
"If you have very dependent offspring that take a long time to grow up and need lots of care, you need to build a motivational system into the parent or parents that will lead them to be attracted to and want to invest in those offspring," Fessler said. "Experience of cuteness is that motivational system at work. It's the equivalent of tasting something that's sweet."
UCLA archaeologist and anthropology professor Monica Smith also compared the Starship robots that delivered her coffee to something sweet.
"It looks like a big marshmallow going down the sidewalk," Smith said.
Although she said the robots' design is not overtly cute with features like googly eyes, their voices help make them feel more human.
"When the thing is delivered, it tells you in a human voice that your delivery is there," Smith said. "I think that's a way that it kind of humanizes the mechanical experience."
Fessler said that, more importantly, the robots are delivering something of great significance to people – food.
"Food has a very basic role in all human societies, where sharing food and having food given to you is a sign of friendship and hospitality," Fessler said. "So it's certainly possible that the fact that the robot is delivering food helps to give it a more positive frame."
Jessica Tansey, a first-year psychology student, said the robot delivering her food looked like a small animal.
The robots' cooperativeness and service make them similar to dogs, said UCLA anthropology professor Clark Barrett.
"Dogs treat humans as an alpha," Barrett said. "They're not threatening, but also the fact that they do what we want and they're very eager to please us and stuff like that is what makes people become so attached to dogs."
[Related: Editorial cartoon: Starship escorts]
Janel Steinberg, a Starship spokesperson, said their two main goals when designing the robots were for them to be both functional and pleasing to look at.
"Since this was the first-ever sidewalk delivery robot, we wanted to make sure that people would feel comfortable and at ease if they saw them traversing the sidewalks or crossing the streets," Steinberg said in an emailed statement. "We were very purposeful about designing the robots to be both functional and cute."
However, Waytz cautioned people to take technology like the Starship robots seriously.
"I do find them endearing, but (I) am also weary of any attempt to make technology appear endearing," Waytz said in an emailed statement.
According to a 2019 study, some experts believe that humanizing robots can have negative consequences such as an increasing dependency on technology.
Smith said the robots are a welcome sight on campus.
"It's definitely designed to be sort of friendly looking, which I think is quite nice in this post-pandemic moment," Smith said. "We need some amusement."
Panosian is a reporter for the national news and science and health beats at the Daily Bruin. He is also a fourth-year history student at UCLA with the goal of going to medical school.
Panosian is a reporter for the national news and science and health beats at the Daily Bruin. He is also a fourth-year history student at UCLA with the goal of going to medical school.