Opinion: Gaining growth, belonging meant giving up stability when transferring institutions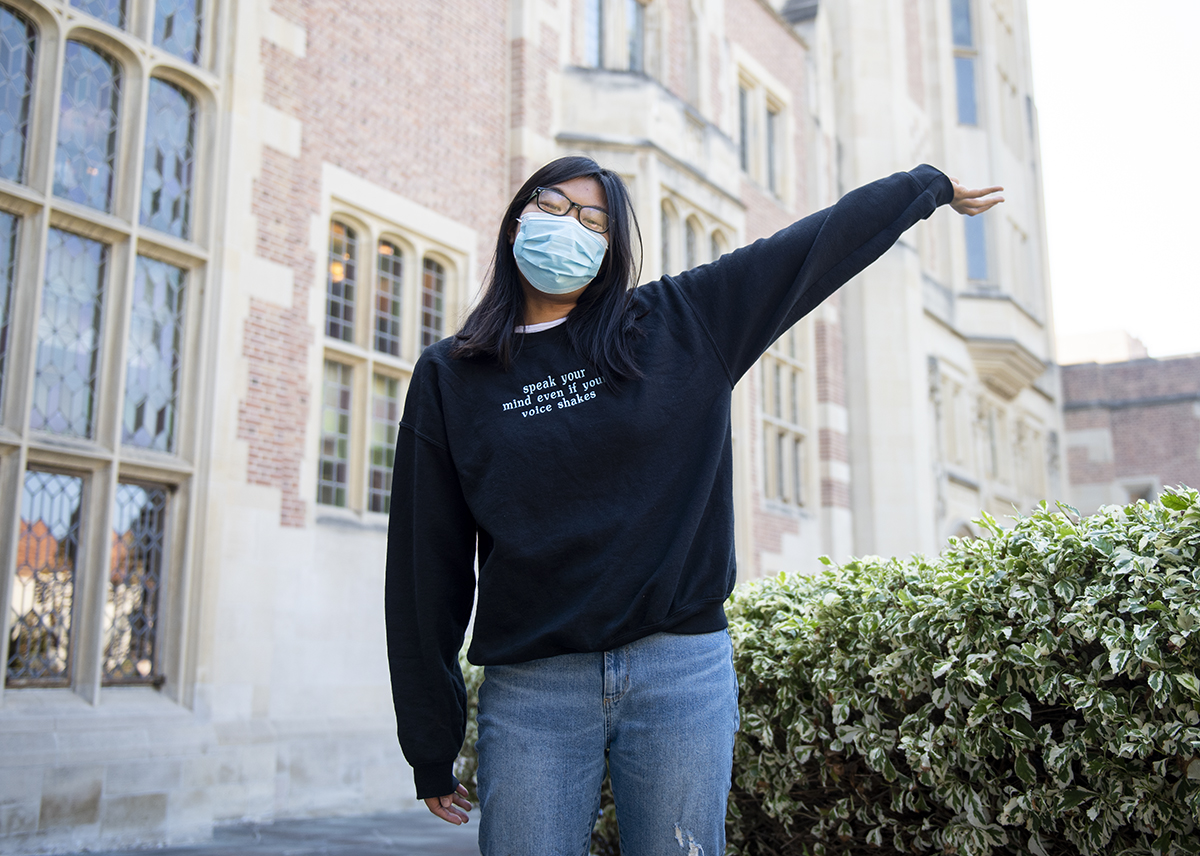 For national news and higher education editor Christine Tran, the experience of transferring between UC schools was a confusing and self-guided journey. (Ashley Kenney/Photo editor)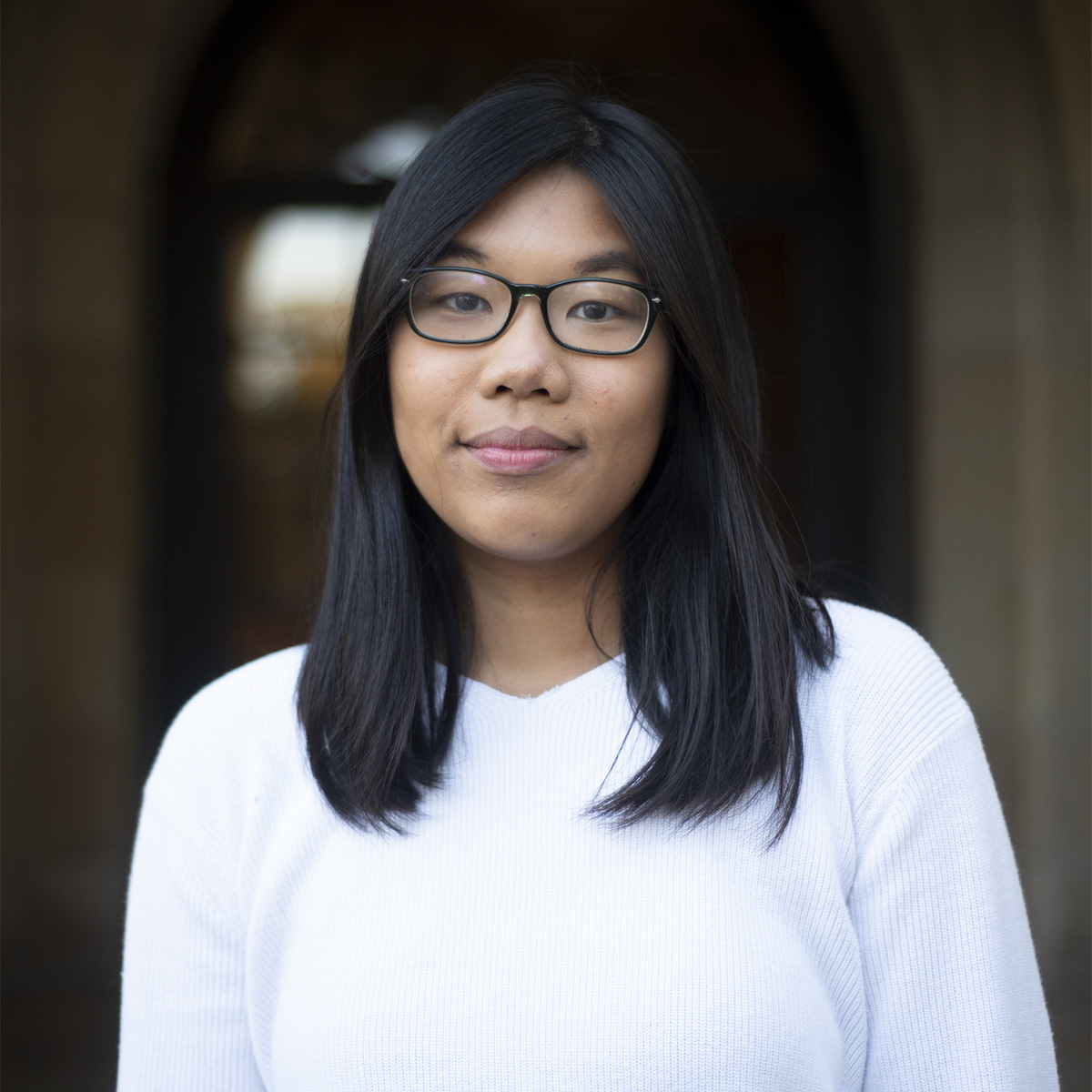 The decision to transfer from one campus to another is not to be taken lightly. It means being uprooted from a familiar place and thrown into a completely new environment.
However, making the decision to transfer from one University of California campus to another adds an extra layer to an already confusing and hectic process.
Coming off a rough high school experience, I knew if I stayed at home any longer, I wouldn't have the motivation to pursue a college degree. When I found myself at UC Riverside, I was excited for the chance to venture off on my own and start over.
As I began figuring out who I was and what I wanted, I soon faced struggles with feeling supported and finding a community on campus.
I fluttered from one club event to the next and shared fun facts about myself to passing figures. I attended meetings with overworked professors and advisors with hopes of finding guidance, only to walk out feeling empty.
So many of these attempts fell flat and I didn't know if my inability to make real connections was because of the school or my own faults.
Over and over, I told myself that I wasn't trying hard enough and that it's typical to feel disconnected during the first year.
As the feelings I tried to leave behind followed me into my second year, the one thought I kept pushing to the back of my mind finally surfaced: "What if I'm just not in the right place?"
But when you have that thought before starting your second year at a four-year institution, it's not easy to figure out where to go from there.
Applications to transfer were due in two months and I hadn't spent the beginning of my college career preparing to move to another university. I didn't have a counselor to rely on because I didn't feel comfortable asking my then-advisor for help on how to leave the institution she worked at. Websites that clarify which classes are transferable or programs that provide guaranteed admission to a UC campus don't work quite as well if you happen to already be at one.
I realized early on in my transfer process that it was going to be Google and me against the world. In between working three jobs and attending classes, I stumbled through college forums to see if there was anyone who successfully accomplished this seemingly rare journey of transferring from one UC to another.
As it turned out, there was more misinformation about being a UC-to-UC transfer than there was actual helpful information. There were rows of outdated comments declaring how the UC will heavily scrutinize you for your attempt to move campuses and how coming from another UC will hurt your chances of transferring. While I now know none of that is true, it was nerve-wracking to read.
Outside of the actual application, I didn't know how to balance sowing the seed I already planted while also looking to greener gardens.
If I committed to transferring, then maybe I wasn't giving myself a chance to grow at UCR. But if I dedicated myself to building a life in Riverside, then maybe I would have regrets about not taking the one opportunity I had to transfer.
So for a while, I spent time planning two different lives. I browsed through UCR's class catalog while applying for housing at UCLA and scoured UCLA Facebook pages while neglecting to mention my potential early exit to friends in Riverside.
At a community college, I feel like there's an understanding that your friends might transfer to another university. But entering as a freshman at a four-year university, it felt like I promised my friends four years of late-night adventures and long study sessions together, only to cut it off halfway through.
I worried that my friends would be hurt or feel like I didn't value them because of my decision to transfer. I knew it wouldn't be the end of our friendships necessarily, but a three-hour drive is a lot longer than a walk across campus.
I couldn't be more grateful for the way my friends reacted when I told them. Old arguments against leaving disappeared and they simply expressed that they knew I was doing what was best for me.
Even though I struggled to find a sense of belonging in Riverside, the idea of leaving behind a life of stability to pursue a chance at a new campus was still terrifying. I would go from having friends, a job and guaranteed housing to having nothing at UCLA. I knew if I simply stayed, I could be content.
Yet, I couldn't shake off the idea of transferring – the possibility that, even though I could be content where I was, I could be a lot happier somewhere else.
Throughout my first two years as an undergraduate, I spent a lot of time forcing myself to fit in, even when my gut was telling me it didn't feel right. I pushed down my own doubts and became convinced my hesitations were all in my head.
After all of this, I now know to listen to my own feelings to find the space I need to grow, even if it takes some uprooting.
I know best what I want out of my degree and – most importantly – where the right place is to achieve it.
Tran is the 2021-2022 national news and higher education editor in addition to being a contributor for Enterprise. She is also a fourth-year political science student at UCLA.
Tran is the 2021-2022 national news and higher education editor in addition to being a contributor for Enterprise. She is also a fourth-year political science student at UCLA.