Bruins voice concerns about proposed state ban on oil, gas drilling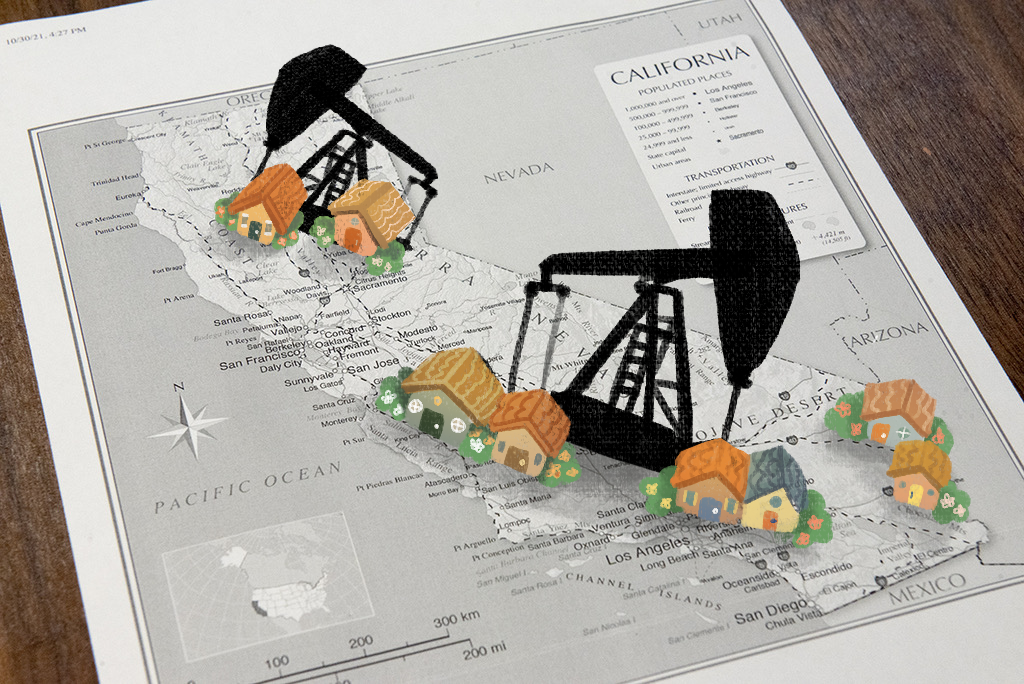 A proposed state ban intends to ban the creation of new oil wells in residential areas. (Katelyn Dang/Illustrations director)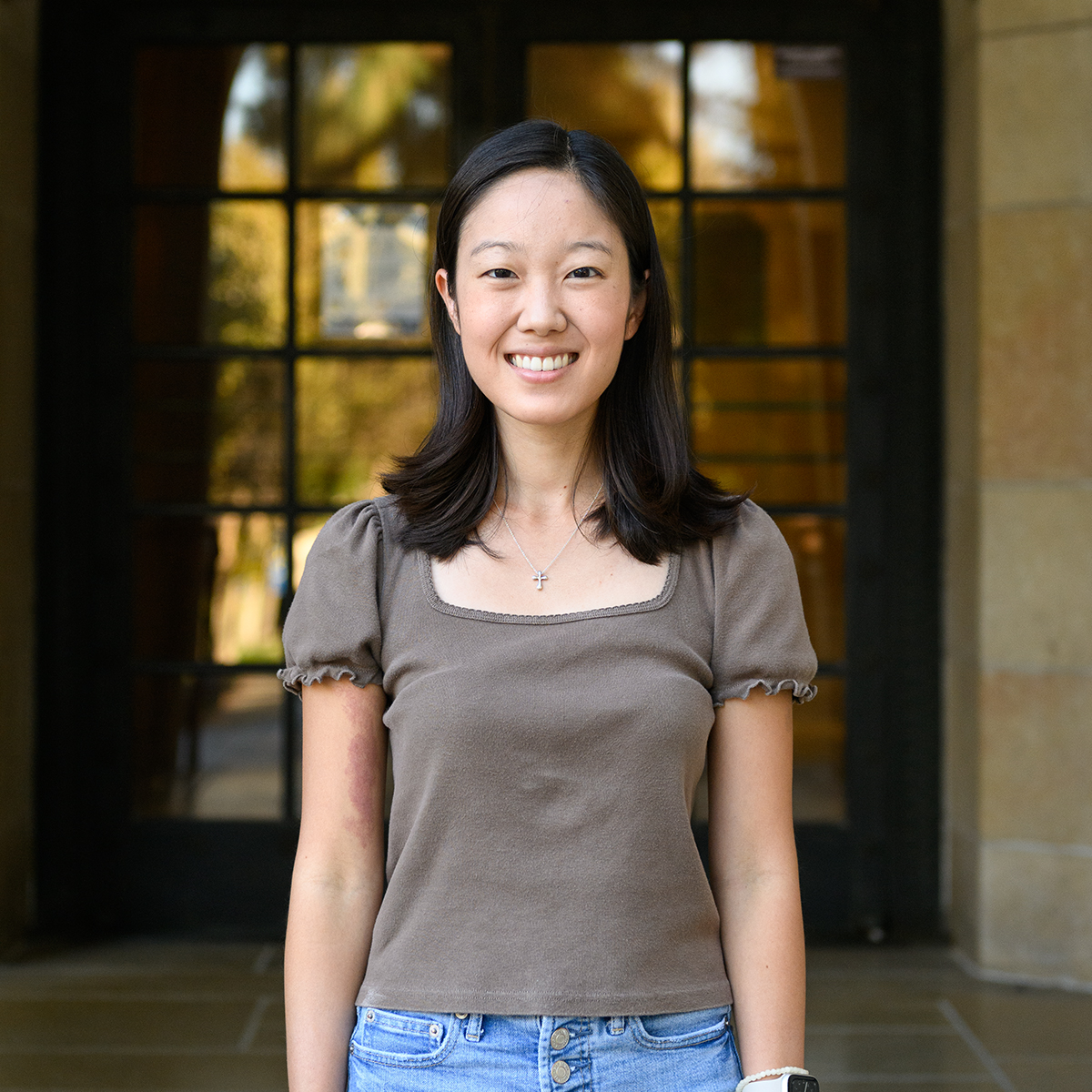 A recently proposed state ban on oil and gas drilling would create the strictest environmental standards in the nation, but UCLA community members raised concerns about existing oil wells that are not included in the ban.
An Oct. 21 proposal from the California Geologic Energy Management Division would ban oil and gas drilling within 3,200 feet of homes, schools, health care facilities and other locations. While the ban does not apply to existing drilling sites, they would still be subject to new regulations and pollution controls, according to the proposal's text.
Lara Cushing, an assistant professor of environmental health sciences, said Los Angeles is home to the largest urban oil field in the country. As California currently has no mandate on the distance between oil wells and homes, 580,000 people in LA live within a quarter mile of active oil wells, according to STAND-L.A., an environmental justice coalition aiming to stop neighborhood oil drilling.
In addition, STAND-L.A. reported there are 1,071 active oil wells in the city of LA, and 759 of them are located within 1,500 feet of residential areas.
Sachi Cooper, a fourth-year geography student, said the proposed ban takes an important step in addressing the harmful effects of drilling on communities. Cooper, who is also an undergraduate student representative and the co-chair of the Planning and Land Use committee on the North Westwood Neighborhood Council, added that oil wells tend to be disproportionately placed in communities of color.
For example, Inglewood, a city in LA County, has the largest urban oil field in the nation – with a majority of the approximately 1 million people living nearby being Black or Latino.
[Related: UCLA researchers to study health impacts of oil field in LA County]
According to the California Oil and Gas Public Health Rulemaking Scientific Advisory Panel, exposure to oil and gas drilling can lead to negative health outcomes, including preterm births, long-term developmental problems for newborns and asthma.
"There's a huge issue in LA County at large with … land uses that are detrimental for personal health being built in residential areas," Cooper said. "There is a lack of acknowledgment of the personhood of the people that live in these areas."
The proposed regulations on the location of new wells will likely have little impact on LA, since the city has not approved the creation of a new well in an urbanized area since 2007, said Michael Salman, a professor emeritus of history.
"The 3,200-foot prohibition, … it hardly changes anything," Salman said. "It makes formal something that already exists in practice."
In September, the LA Board of Supervisors also voted to ban new oil wells across LA County, according to the Los Angeles Times.
Although the city of LA currently has strict regulations in areas, such as the emissions of oil wells, CalGEM's proposal may weaken these rules, Salman said. State law often preempts local law, and CalGEM may replace local regulations with less stringent ones if its proposal is passed, Salman added.
"The effect of the proposed regulations, if they're implemented in their current form, will be very uneven," Salman said. "There are some parts of the state where they will be a step forward, and there are other parts of the state, and the city of Los Angeles is one of them, where they might prove to be a step backward."
CalGEM's proposal may also have a limited impact on community health due to a lack of provisions on implementation and redrilling practices, faculty and students said.
Because the proposal does not ban already existing wells within 3,200 feet of sensitive areas, oil companies can continue to redrill these wells for long periods of time, Salman said. The proposal also lacks provisions that would enable either CalGEM or local governments to implement regulations and regularly inspect oil and gas drilling sites, Salman added.
In addition, Cushing said it is unclear how the oil industry might use its political influence to impact the implementation of CalGEM's proposal, which is currently open to public comment. It is unlikely that the proposal will go into effect until 2023, according to the Associated Press.
Cooper said state and local governments have the responsibility to consider the needs of workers as they create oil and gas regulations. However, because oil wells will inevitably dry up and leave workers out of jobs, local governments need to take initiative now to help individuals relocate to new industries, Cooper added.
"From my perspective, the jobs are going to go away when the oil dries up, so it's either now or in 50 years," Cooper said. "And the more that we keep on (drilling), the more that workers and communities are harmed by this."
Sean Kim, a third-year political science student, also said a just transition is necessary when creating climate change regulations. For example, individuals should receive retraining in order to relocate into the sustainable energy industry, said Kim, who is also the vice chair of the UCLA California Public Interest Research Group chapter and the coordinator of CALPIRG's End Oil Drilling campaign.
Kim also added that, while the ban is a step in the right direction, the state must take more aggressive action to end oil and gas drilling completely.
Cushing agreed, adding that state leaders must couple CalGEM's proposal with other initiatives to phase out existing drilling sites to protect both the health of communities and the environment.
"(The ban) is a big deal for some sectors of our economy, of our communities and workers," Cushing said. "At the same time, we really have no choice but to keep fossil fuels in the ground."
Tagami is the 2022-2023 PRIME content editor. She was previously a News and PRIME staff member. She is a political science and public affairs student from Honolulu.
Tagami is the 2022-2023 PRIME content editor. She was previously a News and PRIME staff member. She is a political science and public affairs student from Honolulu.