Venture Accelerator showcase inspires growth in personal, professional settings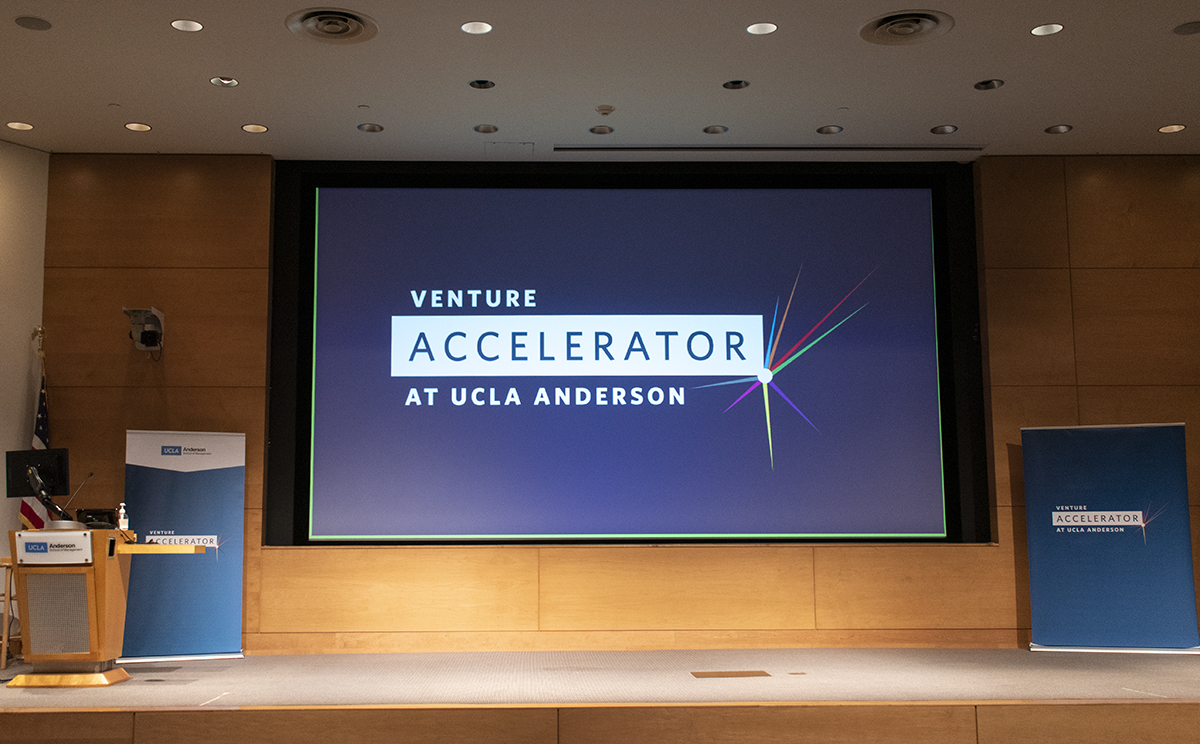 The UCLA Anderson Venture Accelerator held its fall showcase Oct. 27. Founders from ten different start-up companies, with businesses ranging from an online platform to educate veterinarians on exotic animal medicine to an athletic apparel brand, presented to alumni and potential investors and mentors. (Megan Tagami/Daily Bruin)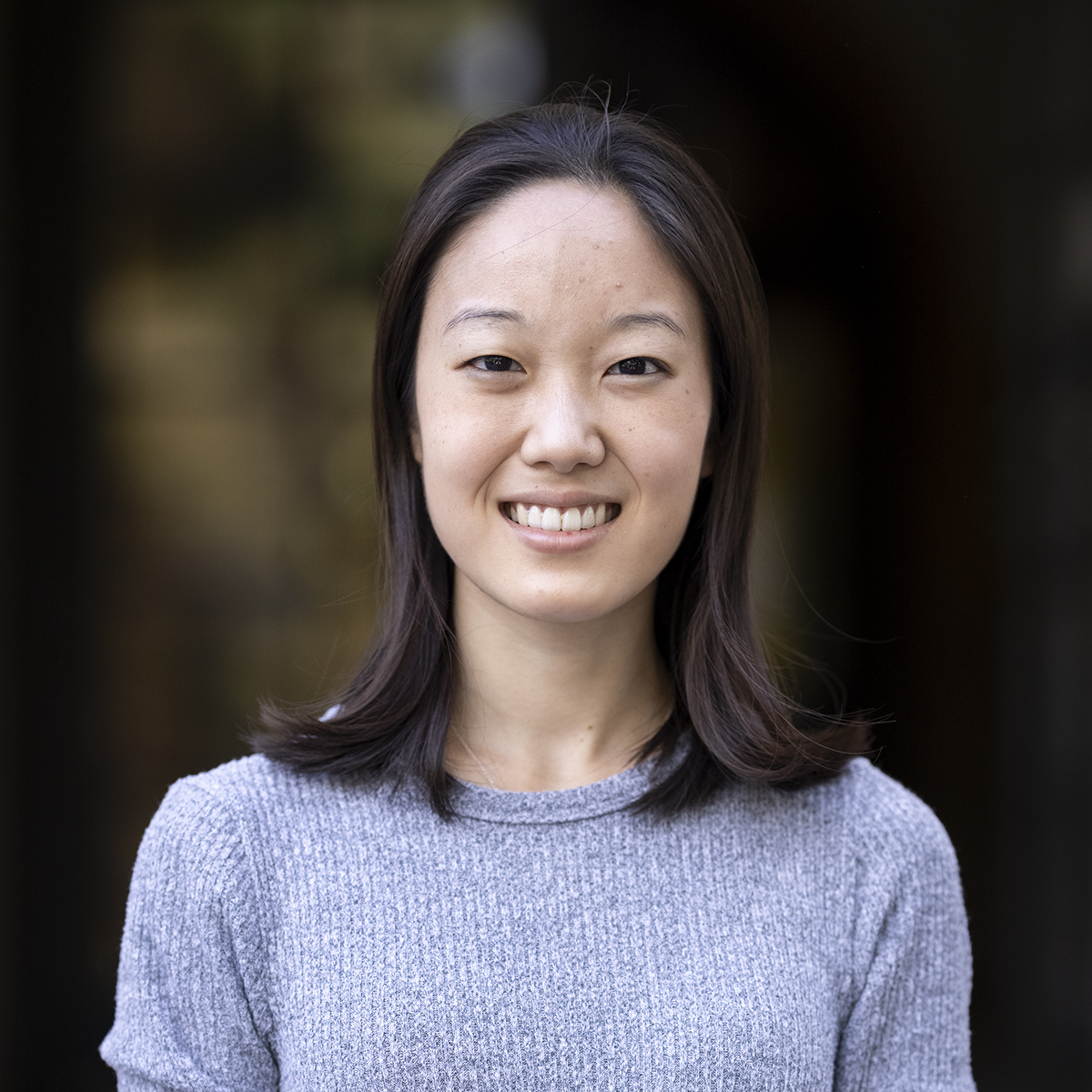 In preparation for presenting her business pitch, Emily Smith went boxing.
Under a business performance coach's instruction, Smith and her fellow entrepreneurs at the UCLA Anderson Venture Accelerator program boxed punching bags while screaming their pitches to see how they could make their presentations more dynamic. Smith, a graduate student at the Anderson School of Management, completed the Accelerator program in August.
Under the Harold and Pauline Price Center for Entrepreneurship & Innovation, the Venture Accelerator mentors start-up companies and provides them with workshops and networking opportunities, according to the program's website.
Smith added that she hoped to bring the same energy from boxing to the stage of Anderson's Korn Hall when presenting her business nuFYX, a plant-based nutrition company.
On Wednesday, founders from ten companies presented their start-ups in the Venture Accelerator's fall showcase.
Before participating in the showcase, founders had to complete the Accelerator program and go through a selection process in which they presented their pitches to a panel of judges.
In addition to presenting to an in-person audience, founders' pitches were also live-streamed online, with a digital RSVP of about 700 people, according to an emailed statement from Trish Halamandaris, the director of the Accelerator. Members of the audience included venture capitalists, current business owners and Anderson alumni.
Alfred Osborne, the founder and faculty director of the Price Center at Anderson, said in his opening remarks on Wednesday that being an entrepreneur requires not only technical knowledge and management skills but also passion and assistance from others.
"Those who start a business at the Accelerator, in my judgment, are taking on one of the hardest jobs in our society," said Osborne, who is also a professor of global economics, management and entrepreneurship at Anderson. "But the rewards are fabulous."
Ruffin Mitchener, a graduate student at Anderson, said the Accelerator allowed founders to identify their own goals for the showcase based on their respective companies' timelines and needs.
Mitchener, who founded Balsa, an online platform to support and inform first-time homebuyers, said she primarily hoped to network with strategic advisors, real estate professionals and potential customers in the showcase.
Laila Proença, the founder of VetAhead, an online platform educating veterinarians on exotic animal medicine, also said her main goal of the showcase was finding a mentor who could help her grow her company.
"I don't want your money … you can drop your wallets," Proença said in her pitch. "I'm here to find one person, just one person that can dream as big as I can."
Some students had other priorities. Victoria Brodsky, a graduate student at Anderson, said she hoped to meet potential strategic investors who could support her upcoming fundraising efforts and offer their business knowledge and insight.
Brodsky, who is also the founder of DrinkLyte, a nightlife rehydration beverage, said she hoped to emphasize how DrinkLyte differs from other hydration companies by addressing an untapped sector of the beverage market.
In her presentation, Brodsky outlined the past and projected stages of her company's development from 2019 to 2022 and explained how DrinkLyte can take advantage of upward market trends in health, alcohol consumption and rehydration.
Brodsky said she has changed her pitch since she applied to participate in the showcase. Through weekly sessions with alumni and business professionals, Brodsky said she learned how to make her pitch slides more succinct and present herself on stage.
Jeffrey Gum, an Anderson alumnus, said the pitch for his athletic performance apparel brand, Sunga Life, also benefited from the revision process leading up to the showcase.
Although Gum's business partner, Warren Lee, was the one to present at the showcase, Gum said they both benefited from the advice they received from the Accelerator on how to tailor pitches to connect with their audience.
Gum added that because he and Lee, who is also an Anderson alumnus, are focused more on building their team rather than receiving investments, they learned to tweak their pitch to emphasize their recruitment efforts.
Gum also said he would compare the process of receiving feedback to speed-dating, as he and Lee would sometimes present several versions of their pitches in about an hour, with a panel of entrepreneurs offering feedback in the weeks leading up to the showcase.
For Smith, the showcase provided her with an opportunity to practice her presentation skills. Prior to the showcase, Smith said she had never done an in-person pitch in front of such a large audience.
"My number one goal at this showcase is to tell a story in a high energy and clear way that people could leave and understand what is nuFYX, and what are we all about," Smith said.
Smith said while she may never feel completely comfortable with speaking in front of hundreds of people, the Accelerator and its showcase played a valuable role in pushing her personal and professional boundaries.
"I'm grateful for the fact that Anderson and the Accelerator have brought me opportunities to go beyond my comfort zone and really get comfortable with being uncomfortable," Smith said.
Tagami is a features and national news and higher education staff reporter, as well as a staff writer for PRIME. She is a third-year student at UCLA majoring in political science and public affairs and minoring in education studies.
Tagami is a features and national news and higher education staff reporter, as well as a staff writer for PRIME. She is a third-year student at UCLA majoring in political science and public affairs and minoring in education studies.