Bruins foster community through National Transfer Student Week celebrations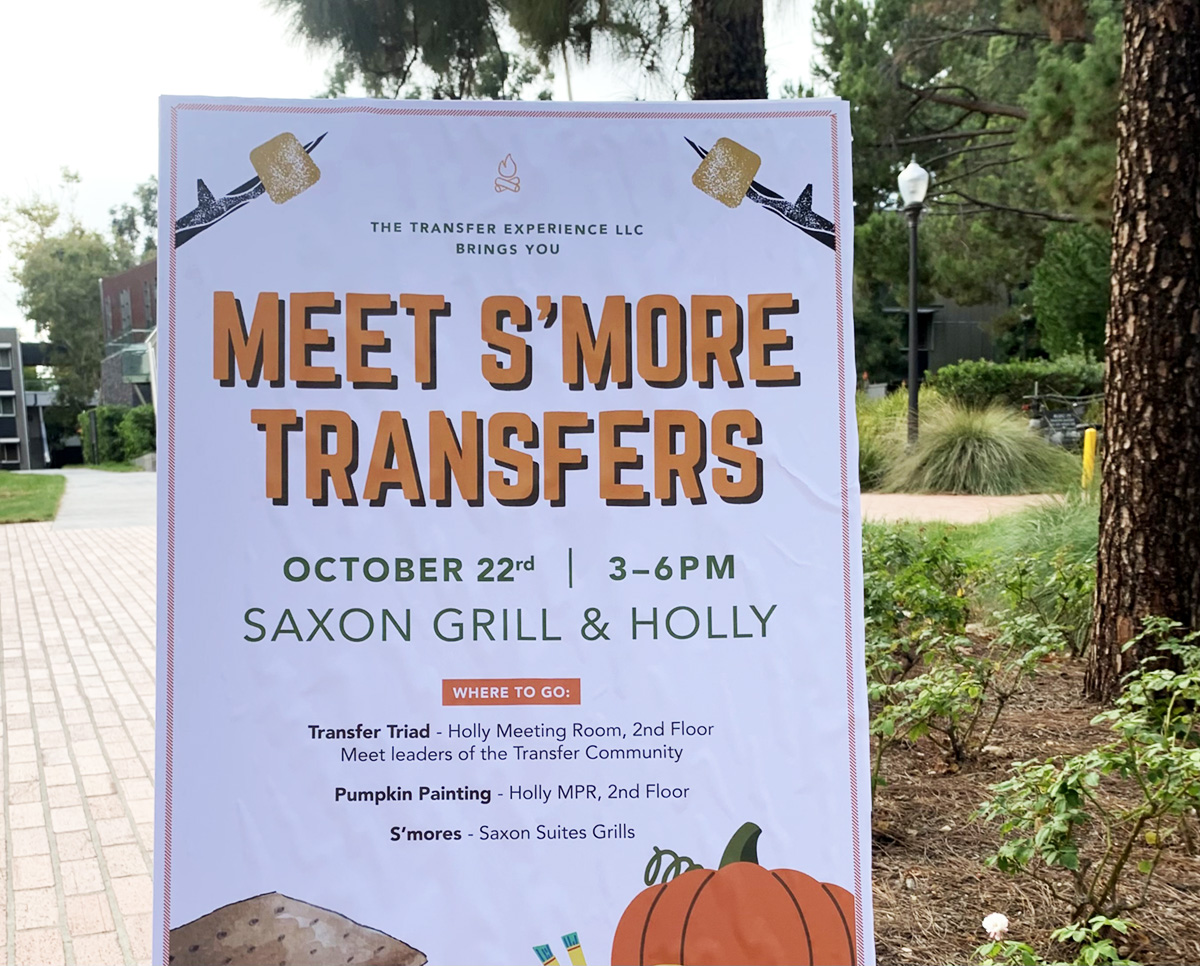 UCLA celebrated National Transfer Student Week from Oct. 18 to Oct. 22. The Transfer Student Center collaborated with other UCLA organizations to host a variety of social events and workshops geared toward transfer students. (Constanza Montemayor/Daily Bruin senior staff)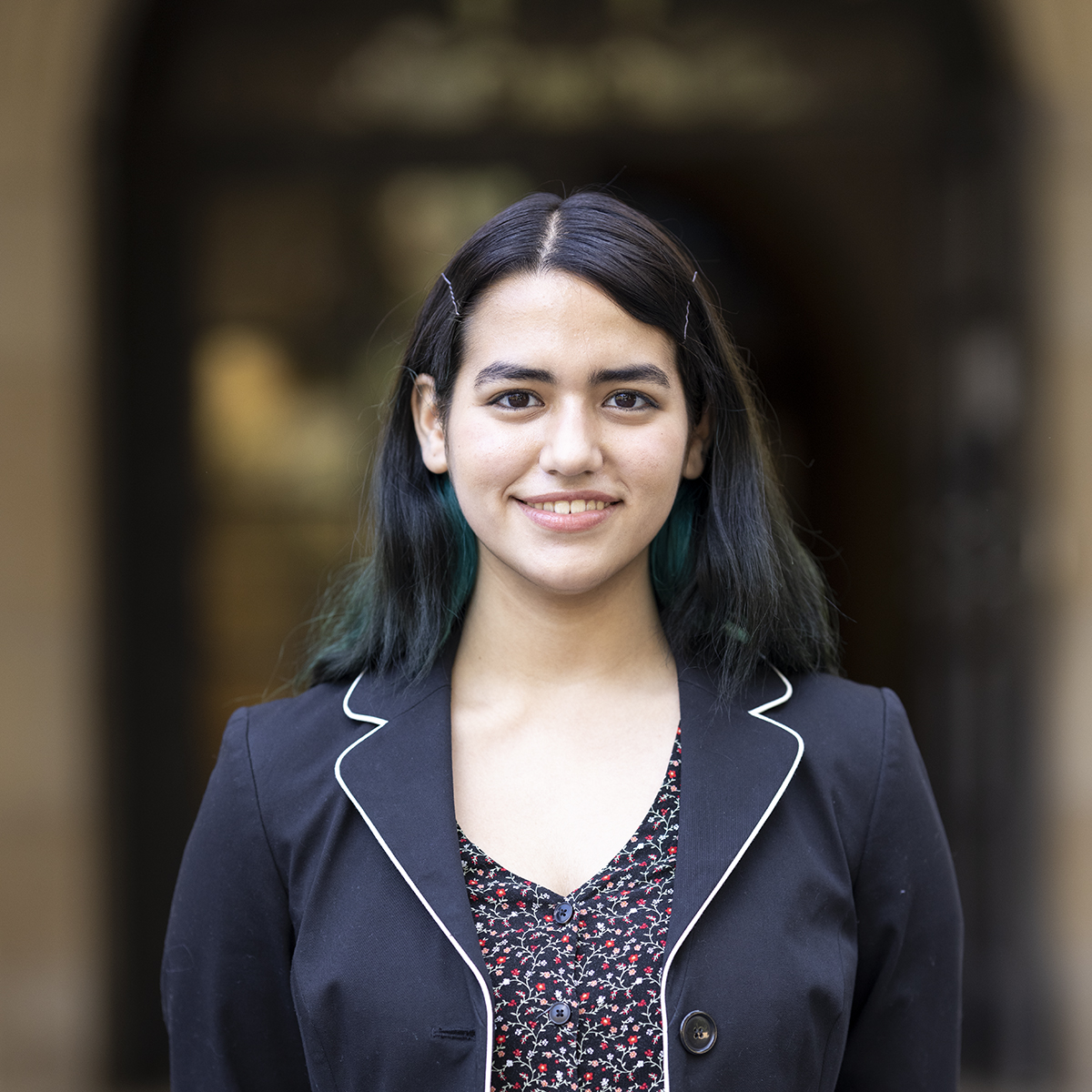 Tiffany Linh and other transfer students celebrated National Transfer Student Week over s'mores as the week came to a close.
From Oct. 18 to Oct. 22, the Transfer Student Center, Transfer Leadership Coalition and the Undergraduate Students Association Council transfer student representative's office, along with other UCLA programs, partnered to host a variety of workshops and social events to celebrate National Transfer Student Week at UCLA, ending with pumpkin painting in De Neve Holly and a s'more social at Saxon Suites.
Linh, a fourth-year human biology and society transfer student, said she enjoyed meeting other transfer students through the week's events to help form a community in the dorms. Linh said the opportunity was appreciated as not many other third- and fourth-year students live on the Hill, and the online experience in her first year as a transfer made meeting people difficult.
National Transfer Student Week was first established in 2017 by the National Institute for the Study of Transfer Students and is celebrated annually every third week of October. The event is meant to celebrate transfer students and the professionals who support them, according to the NISTS website. In addition to National Transfer Student Week, UCLA also separately celebrates Bruin Transfer Pride Week the third week of winter quarter.
Other events held throughout the week included doughnut and cookie socials, a Teach For America information session that also offered students help with their LinkedIn profiles, a blood drive and an opportunity for students to meet with leaders of the transfer community.
Danielle Espinoza, an assistant resident director of De Neve Towers and UCLA alumnus who helped organize some of the activities for National Transfer Student Week, said many of the events were hosted outside to adhere to COVID-19 regulations and safety precautions. De Neve Towers includes De Neve Holly, which serves as the site of the Transfer Experience Living Learning Community, a living space made up of mostly transfers with programs specifically directed toward the transfer community.
As a former UCLA transfer student herself, Espinoza said she felt that transfer-oriented spaces were important to ease her own transition to the university. Meeting other transfer students helped her diminish feelings of imposter syndrome and make friends with whom she shared similar experiences, said Espinoza, who graduated in 2020 with a bachelor's degree in American literature and culture.
"Just being able to see (transfers) enjoy events such as these, and know that, 'Hey, there is someone out there who wants to get to know you, you have a place in this community and you can make a difference in this community is hands down probably the number one reason why I returned to this department," she added.
The student response to the programming for National Transfer Student Week has been fulfilling, Espinoza said.
"It has been very vibrant and very enthusiastic, I think more so than really ever before, considering the unusual circumstances that we are finding ourselves in where transfer students of all years are, in a way, first-year transfers as they're being welcomed back to campus and adjusting for the first time," she said. "They're really just taking advantage of those opportunities to get to know other transfers."
Paola Rosales, a fourth-year sociology transfer student, said the s'mores social was her favorite event of the week.
Transferring to the university while it was holding classes online in 2020 was difficult, but she appreciates meeting other transfers that can relate to her experience, she added.
"(Transfer week) means that everything I went through was worth it," Rosales said. "I'm in this place with other people who have the same goals as me, so it's super comforting to know that other people pushed through and made it this far."
Estefania Villicana, a fourth-year sociology transfer student, said it felt nice to be recognized and welcomed to campus by transfer-centric activities and celebrations like National Transfer Student Week.
Villicana said she appreciates spaces such as De Neve Holly, where she lives and where transfer students can live together in a transfer-focused environment and the Transfer Student Center for the opportunities they offer transfers to explore their shared identities.
"We don't blend in with the traditional, which is nice because we are our separate community, and we're being recognized for it," she said.
Daniel Hernandez, a fourth-year applied math transfer student, said the National Transfer Student Week events were a good way for transfers to meet one another.
"The fact that they're already doing a transfer week is pretty nice," Hernandez said. "It doesn't take much for us to feel recognized but just going out of their way a little bit is nice. I think all the transfers appreciate that."
Montemayor is currently the 2020-2021 features and student life editor. She was previously a News reporter, Photo contributor for the news beat and Arts contributor. She is also a second-year global studies student at UCLA.
Montemayor is currently the 2020-2021 features and student life editor. She was previously a News reporter, Photo contributor for the news beat and Arts contributor. She is also a second-year global studies student at UCLA.