Gameday predictions: UCLA vs. Oregon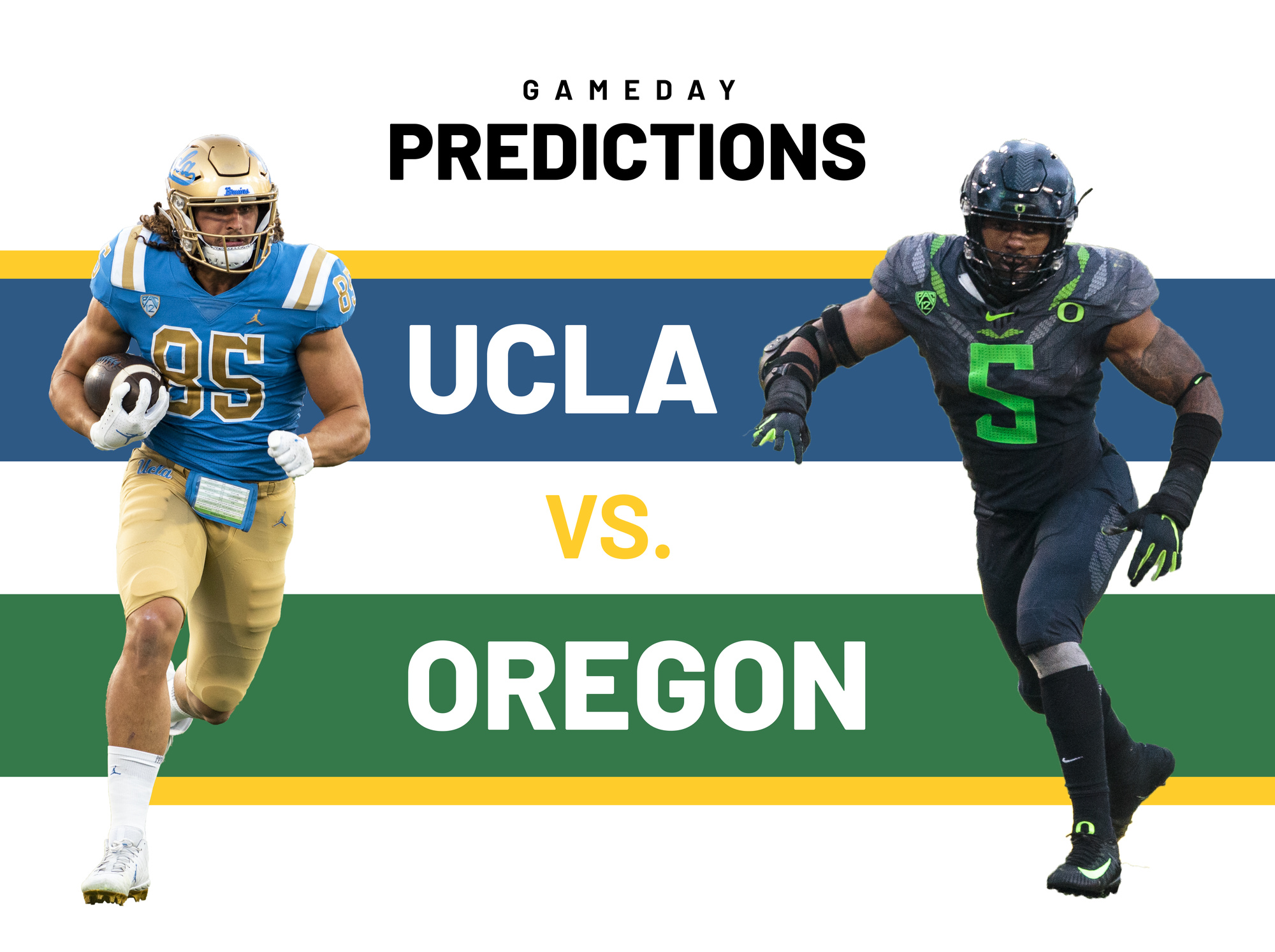 UCLA football redshirt junior tight end Greg Dulcich (left) and Oregon defensive end Kayvon Thibodeaux (right) will meet on the gridiron Saturday when the Bruins take on the Ducks at the Rose Bowl. UCLA has lost its last two matchups against Oregon dating back to 2018. (Photos by Antonio Martinez/Daily Bruin staff and Tanmay Shankar/Daily Bruin senior staff. Design by Lauren Ho/Design director)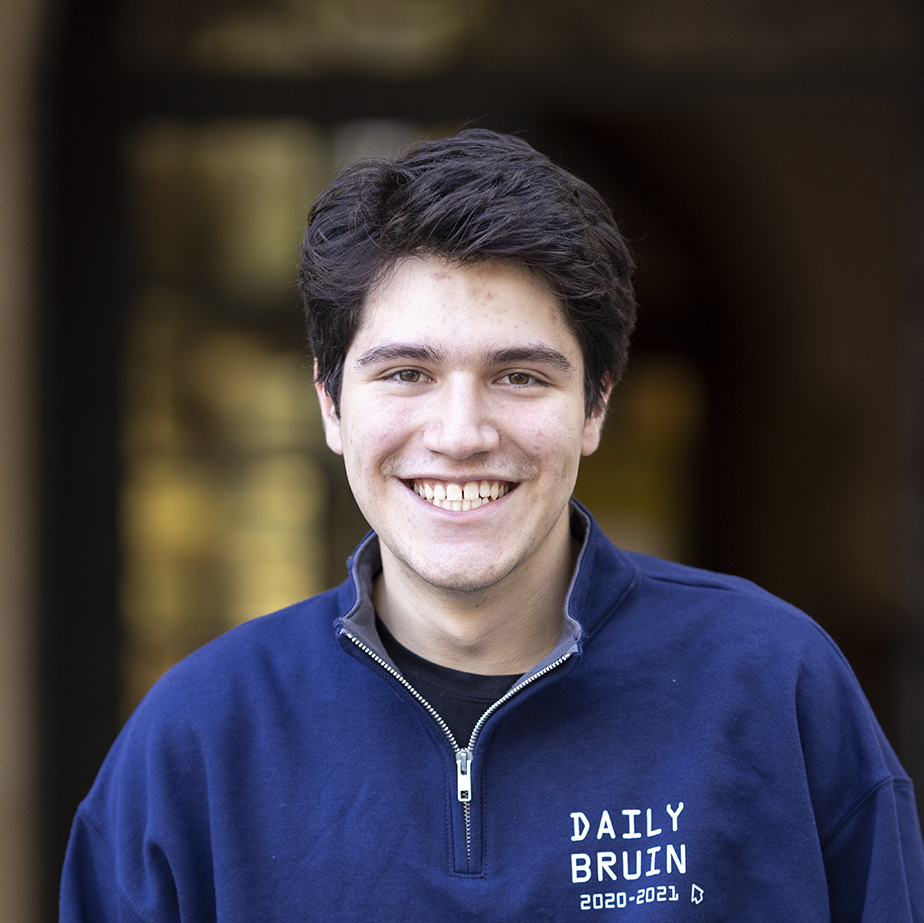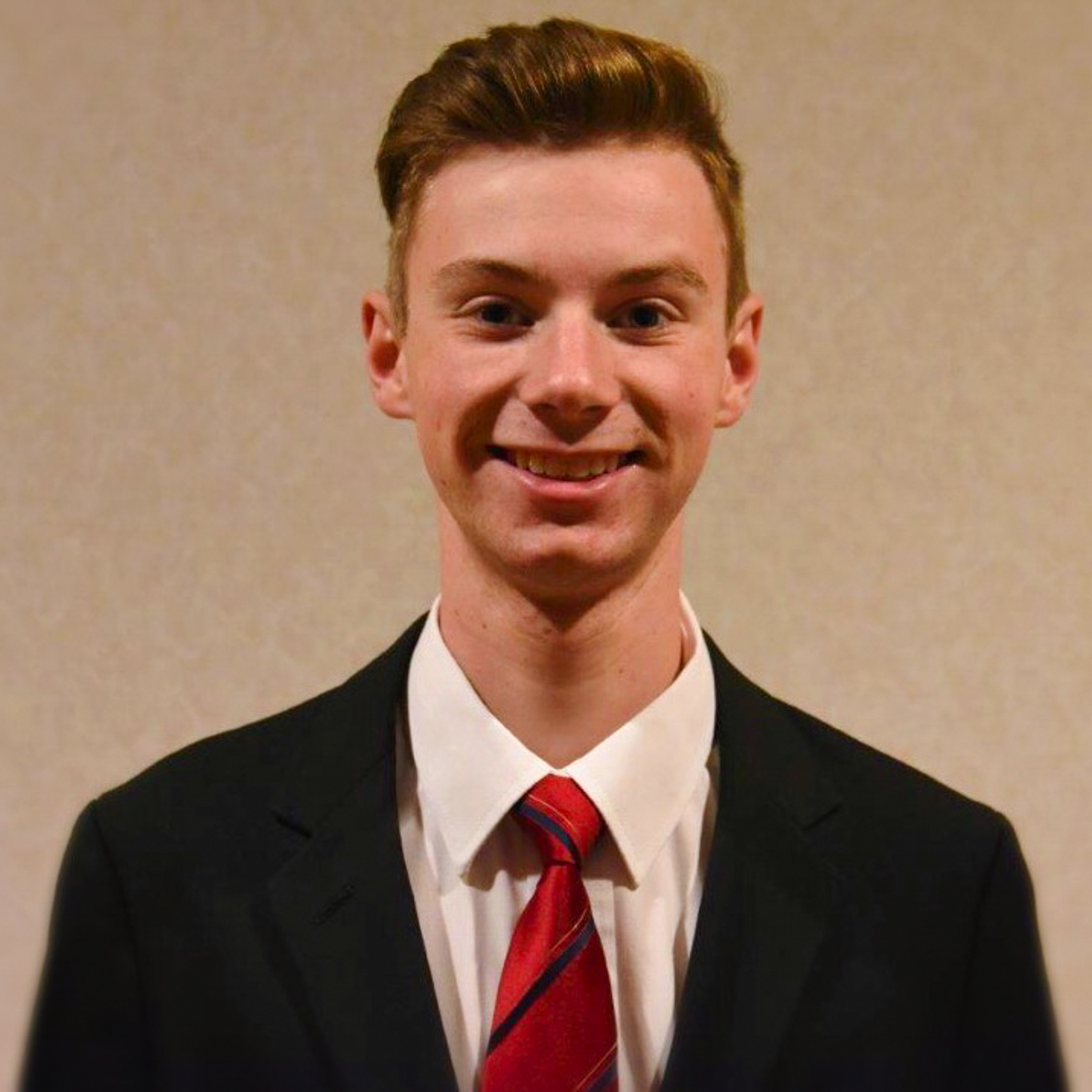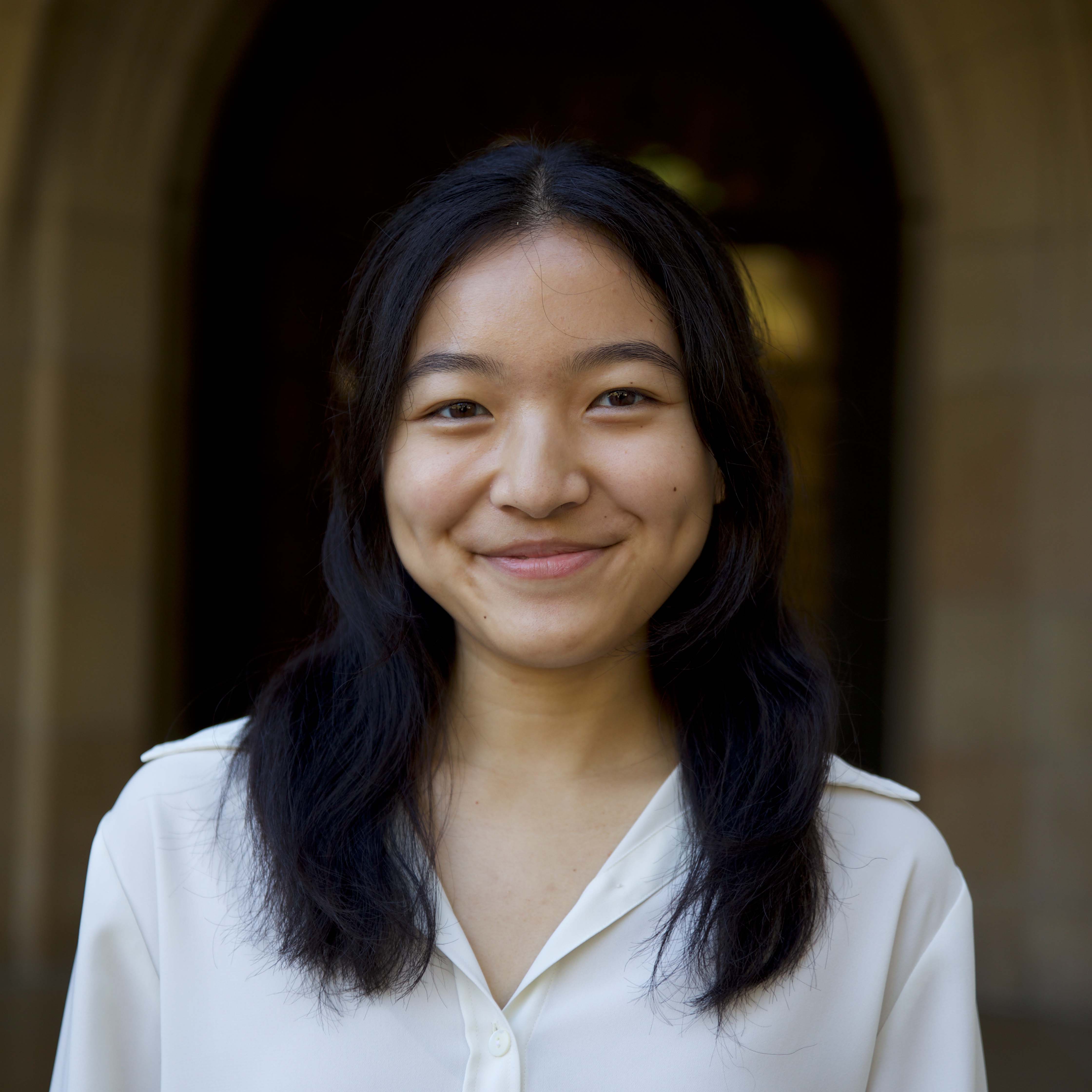 Jon Christon
Sports editor
Prediction: UCLA 38, Oregon 24
Before I write this prediction, let me share with you a message I got from one of my co-workers.
"You're an Oregon homer, so you probably will take them."
It is true that I grew up in Eugene and lived there for 14 years. And it is also factual that I had season tickets for Oregon football for the better part of a decade.
However, my time cheering for the green and yellow on the gridiron is over.
As a 100% objective journalist, I have an obligation to report the truth and nothing but the truth. For this game, the truth is UCLA will win big and get its signature victory of the Chip Kelly era.
Vegas agrees with me, pegging the Bruins as 2-point favorites despite the fact that Oregon is a top-10 team and UCLA is unranked. But the more you dig into it, the more those odds make sense.
The Ducks are a near-ideal matchup for the Bruins with regard to their play style. Few teams keep the ball on the ground as much as Oregon – with nearly 60% of its snaps ending in a run play – which conversely means few teams throw the ball as little as the Ducks.
For a UCLA defense ranking in the country's top ten in rushing defense and bottom ten in passing defense, it really could not get any better than that.
When the Bruins can limit the other team offensively, good things happen. UCLA is 10-3 under Kelly when holding teams to 24 points or fewer – including 2-0 in its last two games – while Oregon has scored exactly 24 points in each of its last two contests as its offense has slowed down considerably in the last few weeks.
The Bruin defense will be helped by the fact that the Ducks are without leading rusher CJ Verdell and the fact that Oregon quarterback Anthony Brown is struggling so much he got booed off his home turf last week.
Without a rushing game or a competent quarterback, Oregon will be on the ropes from the start, and UCLA will deliver a knock-out punch with a nationally televised upset victory.
Bryan Palmero
Assistant Sports editor
Prediction: UCLA 34, Oregon 31
The transitive property can't help me here.
Just a week after UCLA football ran right pasta Stanford on Sep. 25, then-No. 3 Oregon was aired out by the Cardinal in overtime and denied its first 5-0 start to a season in eight years.
But while the Ducks can claim victory over Fresno State, the Bruins squandered their opportunity, faltering in the final seconds to lose by a drive to the Bulldogs.
Maybe the mixed-up aftermath of the multiple matches might muddle any mathematician – myself included. Let's not go on a tangent, though. Let's make this as simple as 1-2-3.
One. Dead last in the conference in yards allowed per game with 410.3, Oregon is No. 1 in giving up yards, which should be good news for UCLA. The Bruins have routinely accumulated over 410.3 yards in games this season – contests they have gone on to win 80% of the time. The equation to success is clear – march down the field, win the game.
Two. There are two sides of the ball, and UCLA dominates both of them – at least on the ground. Look no further than junior Zach Charbonnet and redshirt senior Brittain Brown to make up the two-headed monster that will define the game. Spearheading the blue and gold's conference-second-best rushing offense, the two running backs should have a day against the country's 59th-best rushing defense in Oregon.
On the other hand, UCLA leads the Pac-12 with its 91 rushing yards allowed per game. After losing CJ Verdell for the rest of the season on Oct. 2, the Ducks' chances of going toe-to-toe in the run game have dwindled and should continue to dissipate against the Bruins. While Oregon did manage to rush for 210 yards without Verdell last week, lightning doesn't strike the same place twice – at least idiomatically.
Three. The Ducks keep their games close, even seeing themselves behind after the half in three contests – all three against unranked teams. Those three games ended in similar fashion: a one-score differential between each team. With UCLA in the mix, it won't be out of the blue to see the blue and gold take this game by three points, perhaps with a punctuating kick from redshirt sophomore kicker Nicholas Barr-Mira.
Kyle Boal
Football beat reporter
Prediction: Oregon 37, UCLA 31
I have no idea who is going to win this game.
But all my colleagues seem to think UCLA has the advantage, which is usually the first sign of an incoming Bruin loss.
UCLA has yet to win three home games in a season under Chip Kelly. The Bruins may be 3-0 on the road, but the blue and gold have been suboptimal in defending its home turf, especially in the last two outings.
A win for for the Bruins while welcoming Kelly's old team as the favorite and hosting "College GameDay" for the first time since 1998 with the chance to go at least .500 in the regular season for the first time under Kelly feels like poetic justice.
That's exactly why UCLA will find a way to lose.
The Bruins have out-rushed their opponent in 13 straight games and averaged 219.9 rush yards per game this season, good for No. 17 in the nation. Sitting six spots behind them, the Ducks put up 210.3 rush yards a game. This game will be won on the ground, and I get the feeling that Oregon finds a way to rush for more yards on Saturday under the national spotlight.
Both teams are prone to shooting themselves in the foot, with or without added attention to the game. UCLA ranks No. 115 in penalty yards per game at 70.1 while Oregon comes in at No. 123 with 79.7 penalty yards per game. I believe the Ducks will be better prepared and finish with less penalty yards than the Bruins.
A win would mark only the second time Kelly has won three games in a row at UCLA. But if Oregon can outrush and beat the blue and gold with discipline, Kelly may never reach a three-game winning streak in Westwood again.
Cecile Wu
Managing editor
Prediction: UCLA 35, Oregon 27
As I sit here, raking through a dozen previous football predictions to try and gain a comparable level of knowledge to these sports editors, I realize it is a hopeless effort.
I have never watched a single UCLA football game. Before that, I only watched football because, as part of my high school's spirit squad, I was forced to face the game from the sidelines.
Sure, looking at previous wins and losses can give me some sense of what's going on, but even if I tried to express it, football fanatics will see through my facade.
So the sports editors can have the statistics and player knowledge. I'll use a different strategy.
I'm not sure what home-field advantage really means, but homesickness can be a pain in the butt. Maybe Oregon players will be so overwhelmed with the hustle and bustle of Los Angeles that they won't get a good night's sleep. Or, the morning of, they'll only be served avocado toast and Instagramable cappuccinos.
And who knows, the extra 30 minutes of LA traffic could slip their mind, and they'll lose time to warm up. LA is a far cry compared to Eugene, as Jon can attest to.
So logically, the Bruins will win. There are probably good arguments for the Ducks, but maybe this is beyond history and analysis.
Maybe it'll come down to the moments before the snap, the split-second decisions and the feeling in the air – things we can't always control.
One thing I can control is whether or not I'll actually watch the game this time. For the sake of breaking traditions, I'll be seeing you, Chip.