Gameday predictions: UCLA vs. Stanford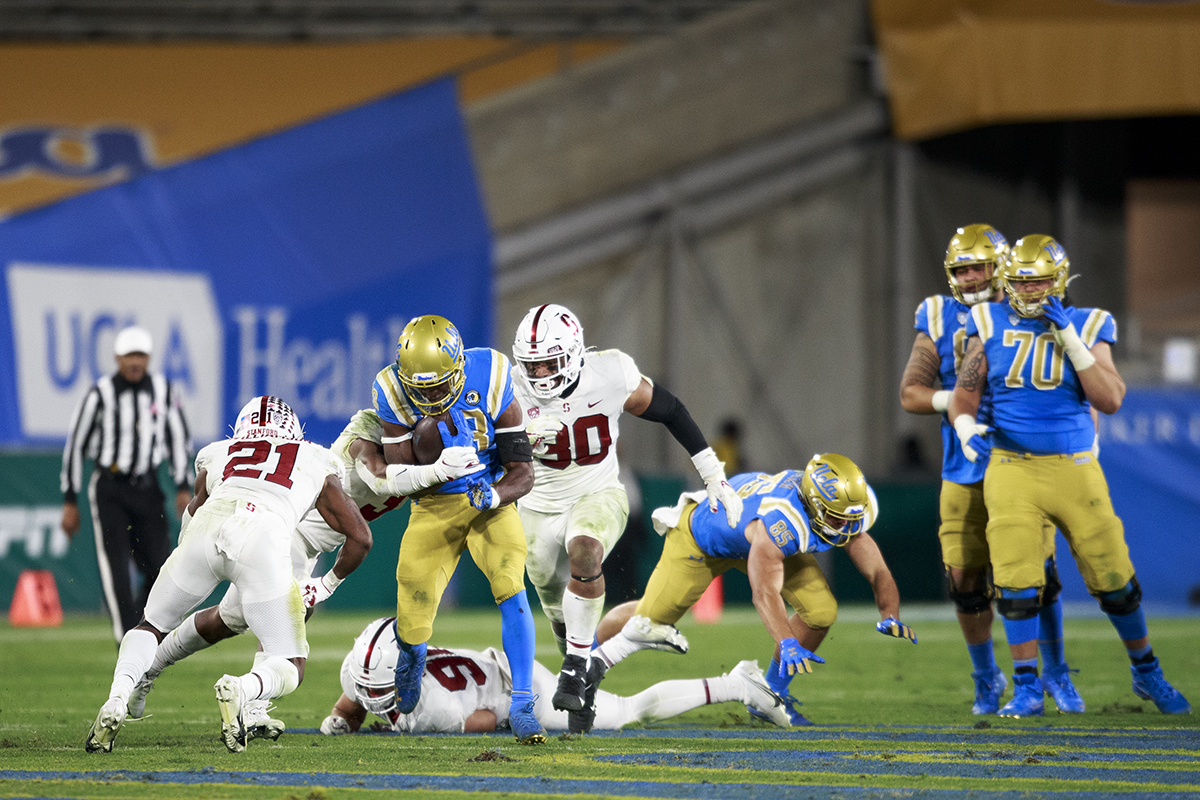 No. 24 UCLA football has lost 12 of its last 13 matchups against Stanford. The Bruins last played the Cardinal in their final game of 2020, a double-overtime thriller that pushed UCLA under .500. (Tanmay Shankar/Daily Bruin senior staff)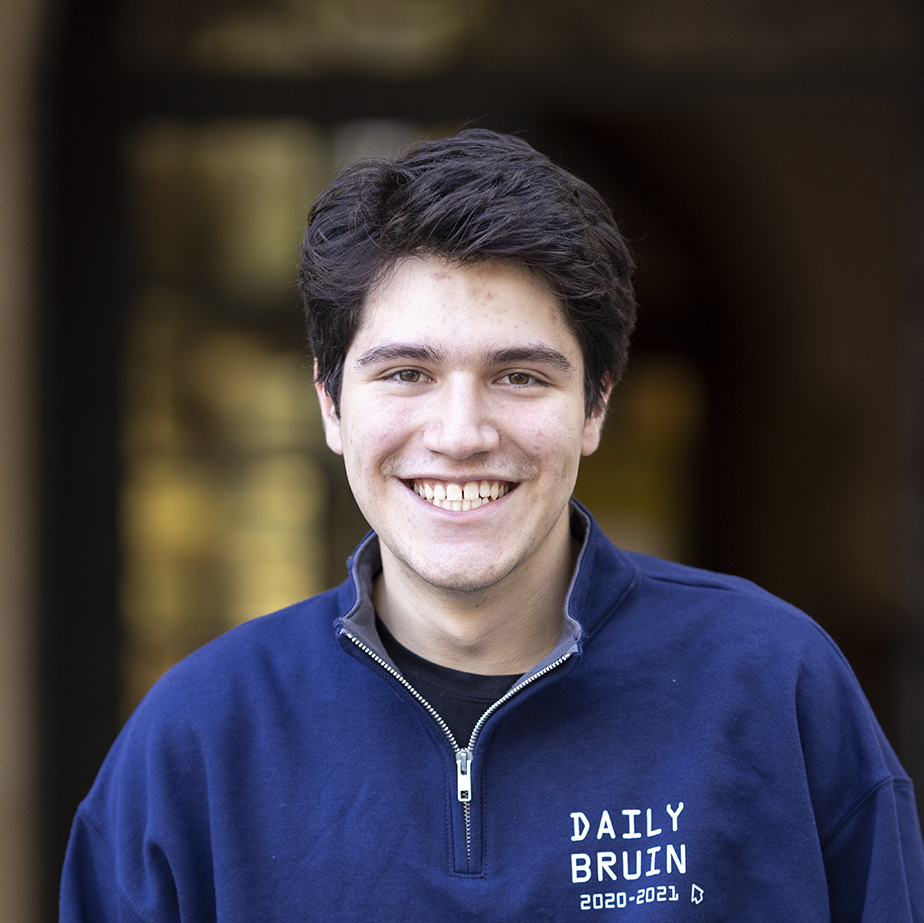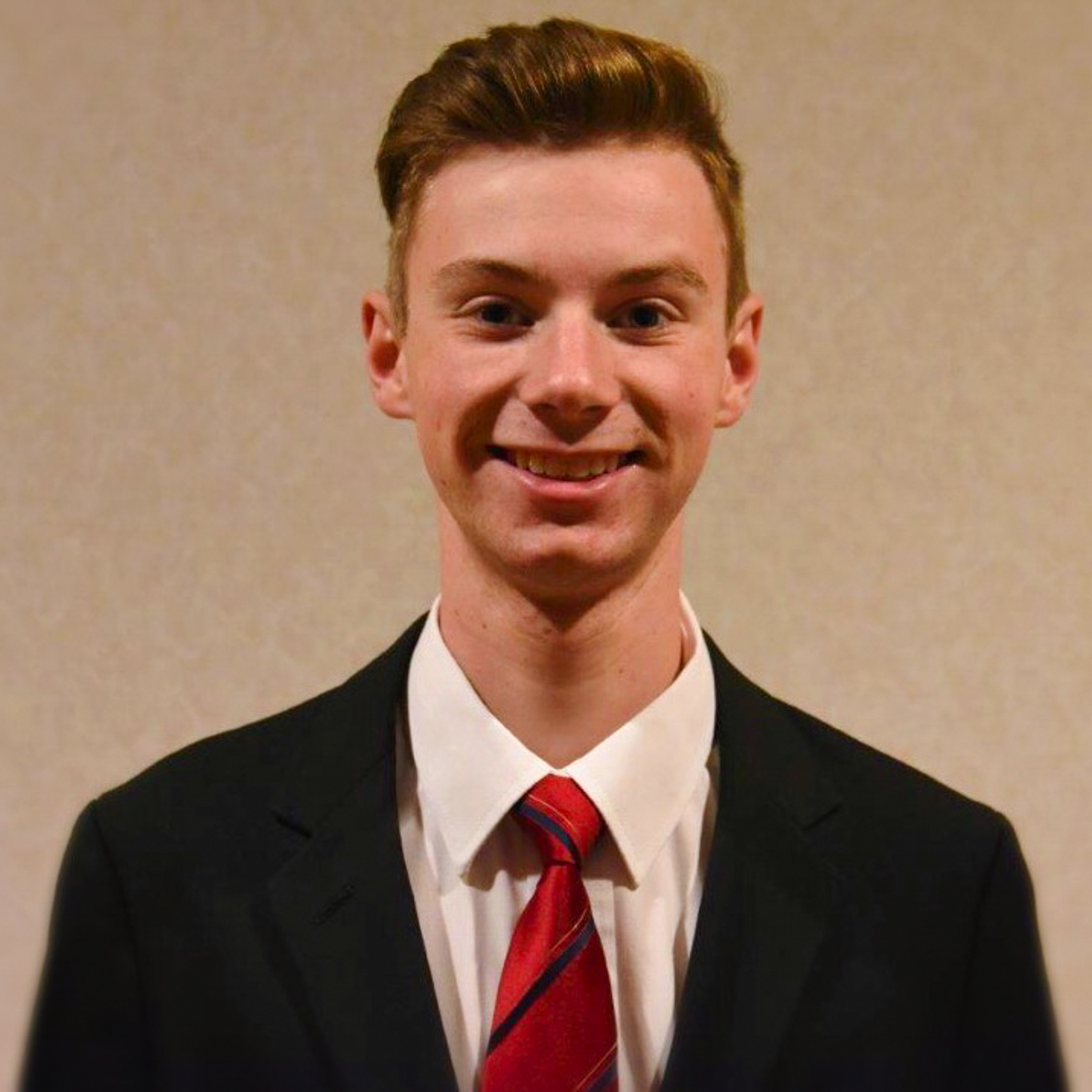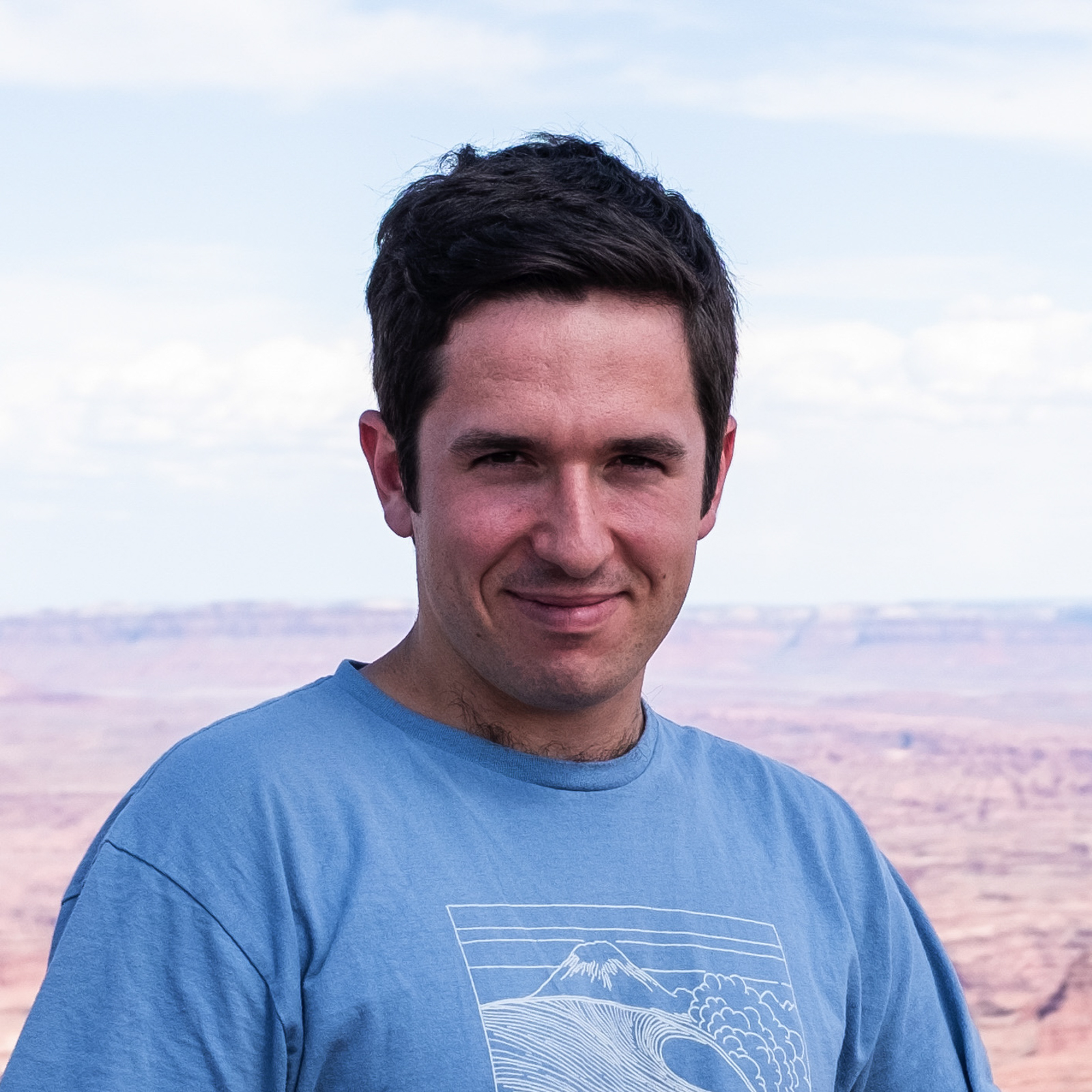 Jon Christon
Sports editor
Prediction: UCLA 35, Stanford 24
Coach Chip Kelly said all week there is no added motivation in this contest given the history of the two schools.
I don't believe it for a second.
The Bruins and Cardinal most recently played in last year's season finale, a game that resulted in a heartbreaking double-overtime loss for UCLA that put it under .500 for the campaign. Including that game, the Bruins have lost 12 of the last 13 games against their North Division rival dating back to 2009.
Considering all of that, you have to think UCLA has some extra incentive to put forward a good showing against Stanford for once – and it has the perfect team to do so this year.
This starts with the run disparity between the two teams, as the Cardinal allow 210.7 yards per game on the ground and rank 114th in the nation in that category.
The Bruins, on the other hand, love to keep the ball on the ground. While they were held to a season-low 117 yards a week ago, they averaged 227 rushing yards per game in their first two games.
But UCLA's desire to run goes beyond this season. A year ago, the Bruins placed second in the Pac-12 with 230.6 rushing yards per game, which was highlighted by a dominant showing on the ground Dec. 19 against the Cardinal.
Stanford gave up 291 rushing yards to UCLA in that game, and the Bruins return the man who did most of the damage, as redshirt senior running back Brittain Brown ran for 219 yards against the Cardinal. Although he never found the end zone, Brown put his team in position to score a season-high 47 points with a backup quarterback at the helm for most of the contest.
I think the Bruins will follow a similar script Saturday, giving the rock to Brown and junior running back Zach Charbonnet early and often to punish the Cardinal's weak run defense.
This time around, however, I don't think Stanford will have the offensive firepower to match, and UCLA will avenge last year's heartbreaker and win only its second game against the Cardinal in 12 years.
Bryan Palmero
Assistant Sports editor
Prediction: UCLA 27, Stanford 24
Forget about passing, the Bruins will pasta their test with a heavy dose of Spaghetti Charbonnara.
UCLA serving Hawaii a heavy dose of Spaghetti Charbonnara today 🍝 pic.twitter.com/ivommuAZqO

— Matt Joye (@mattjoye) August 28, 2021
After being stuffed by Fresno State's run defense – ranked 32nd in the nation – facing Stanford's defensive line should bring UCLA's ground game back to its regular rotini.
Charbonnet should feast on the field against the Cardinal's 114th-ranked rushing defense. If Charbonnet and Brown could combine for nearly 400 yards on the ground against LSU and Hawai'i – teams with higher-ranked rush defenses than Stanford – expect to see more pasta-related jokes coming your way.
Puns about the run aside, the Cardinal still have what it takes to keep this game close. A tight secondary headlined by cornerback Kyu Blu Kelly won't give senior quarterback Dorian Thompson-Robinson any room for error – or any grounds to blame his teammates.
The battle between the two former Bishop Gorman High School teammates might not even be a battle if the blue and gold run game finds its stride, or, equally likely, if Thompson-Robinson reverts to his inconsistent ways.
I don't think the Bruins will have to worry about the signal-caller's play because I truly believe this will be an old-school, run-dominated game.
Stanford can spend its time of possession marching down the field, but it won't matter because it will also spend its time eating UCLA's dust.
Kyle Boal
Football beat reporter
Prediction: Stanford 38, UCLA 28
UCLA football is back.
Back to being no good, that is.
After getting some national media attention with a win over a historically bad LSU team, the season took a turn for the worst when it was beaten nearly wire-to-wire by a talented but unknown Fresno State team.
The Bulldogs gave the blueprint to beating the Bruins – stop the run. A team that runs on over 60% of its downs, UCLA was dominated in time of possession by Fresno State, and after giving up 40 points to Bulldog quarterback Jake Haener, the Bruins are dealing with multiple injuries for the first time this season.
Plummeting down from No. 13 in the rankings after the loss, next up on the schedule for a questionably-ranked UCLA squad is Stanford, a team that's beaten the Bruins in 12 out of the last 13 meetings. This will be no different.
In that stretch, UCLA allowed an average of 36.2 points per game, but luckily for UCLA, Stanford will be without running back Austin Jones and others, meaning quarterback Tanner McKee will need to continue his mistake-free football to leave Stanford Stadium with a victory.
However, with it being the first home game for the Cardinal since Nov. 14, it's hard to imagine home-field advantage not playing a role in this game. Stanford has won all but one of its home openers since 2008.
This is simply a historically bad matchup for UCLA. Should the Bruins have faced any other team this weekend, I probably would've gone with the blue and gold. But, sadly, this has a Stanford victory written all over it.
David Rimer
Assistant Photo editor
Prediction: UCLA 30, Stanford 29
I've watched a lot more of UCLA from the sidelines through a lens than I have from the student section, but I have hope that this will be the year that the Bruins succeed and their fans finally get to celebrate.
I'm banking on a game full of energy like the second half against Fresno State – UCLA fighting play-to-play like underdogs against serious challengers.
Stanford is fresh off two wins with scores above 40 points, bringing momentum after a 24-7 loss in its season opener. In addition, the Cardinal haven't played ​​a home game since last season, so I think their home support will be extra energetic.
UCLA, on the other hand, is fresh off last week's close 40-37 loss to Fresno State. The Bruins finally seemed like they had hope until the heartbreaking loss to the Bulldogs. I predict they will return to winning form even if it's just by one extra point.
I won't be there this time like I was against the Bulldogs, but I want our Photo staffers to have offensive action to cover this weekend. Thompson-Robinson hasn't passed for 300 yards yet this season, but that will change Saturday.
The Fresno State game was either a bump on the road to success or a wrong turn toward another season of mediocrity. For the sake of all the Bruin fans hoping for a football team to actually cheer for, we need a win against the Cardinal.