The Bruin Gastronomer: Five-ingredient pancakes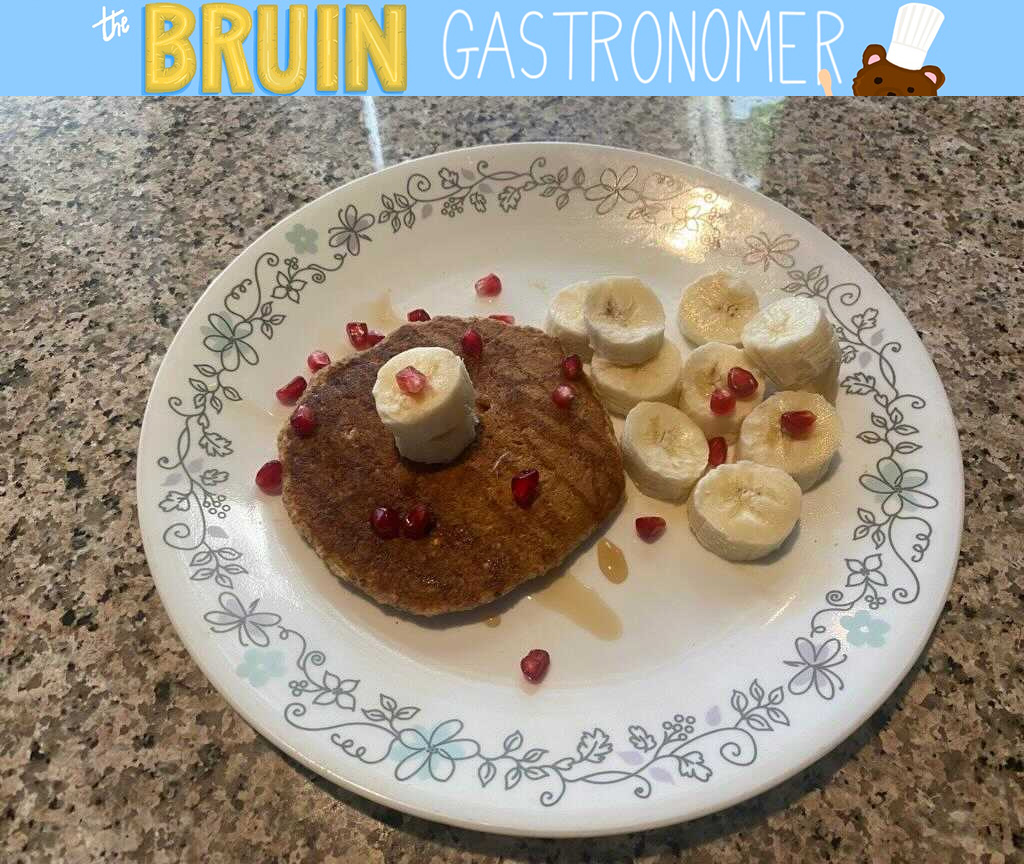 Five-ingredient pancakes are a quick and easy way to make a wholesome breakfast. Pictured above are the pancakes embellished with pomegranate seeds and bananas to add a sweet finish. (Courtesy of Avanthika Panchapakesan. Photo illustration by Emily Dembinski/PRIME art director)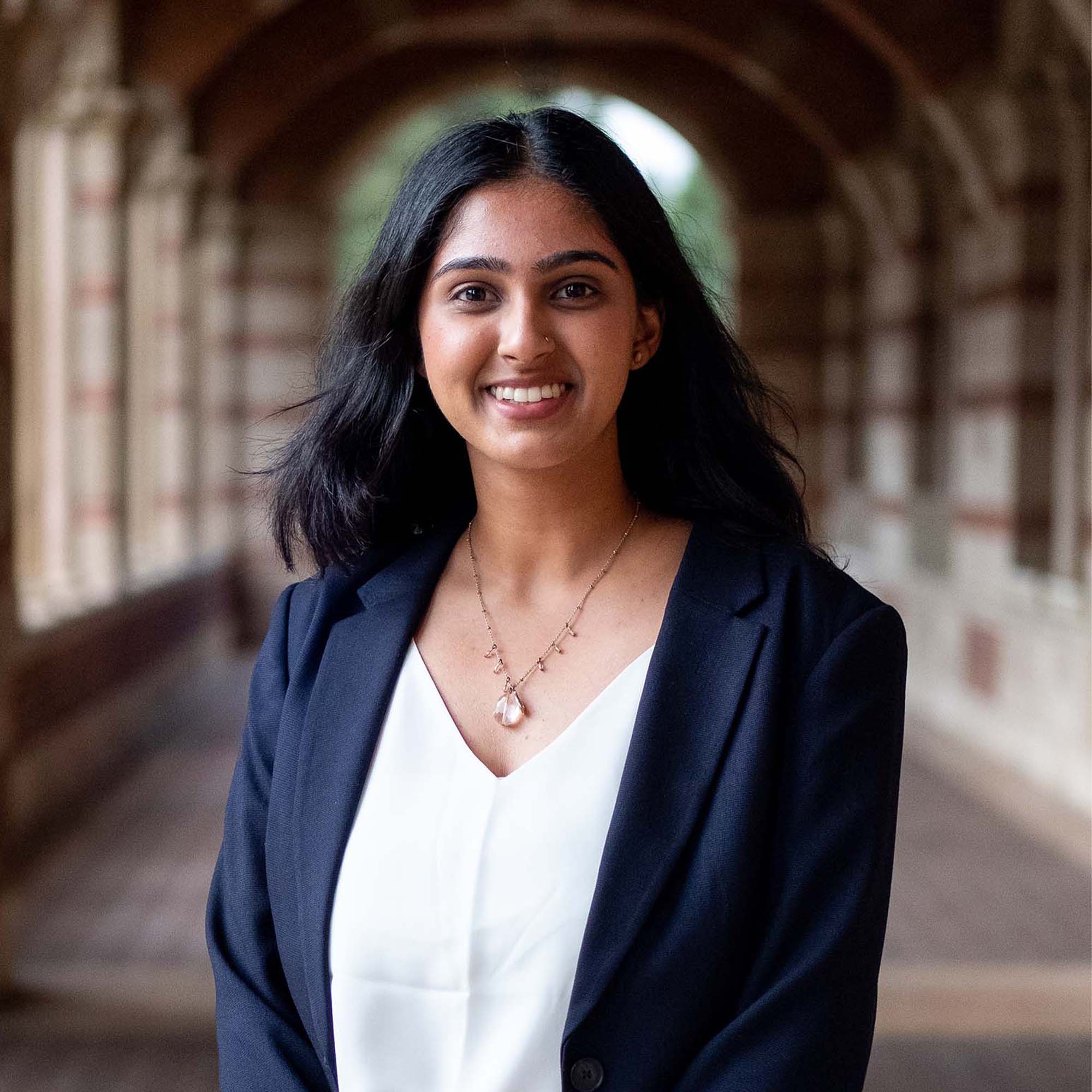 Cooking in college can be daunting. The Bruin Gastronomer aims to give students the knowledge and tools to cook affordable, simple and delicious meals that will fill brains and bellies alike.
Five-ingredient pancakes
As a college student, I know how difficult it can be to make breakfast, let alone find the time to eat in the morning.
But experts are not lying when they say breakfast is the most important meal of the day. According to the University of Colorado Boulder, eating breakfast can improve cognitive function and memory.
So next time you are tempted to skip breakfast, think again. With oats and bananas as wholesome base ingredients, these five-ingredient pancakes are here to help.
This versatile recipe can be customized to personal preference – my favorite additions are classics like chocolate chips and blueberries. Feel free to get creative by adding savory toppings such as onion, cilantro or spices for more unique flavors! Because this recipe makes a staple batter, it can also be used to make waffles.
Those with dietary restrictions can also substitute ingredients as they wish. Not only is the recipe already gluten-free, but vegans can use plant-based milk, water and toppings to match their needs.
And finally, this recipe isn't exclusive to breakfast. Who said you can't have pancakes for lunch or dinner?
Ingredients
1 cup oats or oat flour
¾ cup water or milk of choice
1 banana mashed
A handful of chocolate chips, fruit or nuts of choice
Maple syrup to taste
Instructions
Mash your banana using a fork until it becomes a thick consistency without lumps.
Add the oat flour to the banana mixture. If you are using rolled oats, use a blender to blend the oats until they form a flour-like powder, then add to the mixture.
Add your water or milk of choice to the mixture and stir until combined. Choose milk for a richer taste.
Gently fold in the chocolate chips, fruit or nuts of choice.
Heat up a pan on medium heat, and once hot, add a small amount of batter to a nonstick pan. If you are not using a nonstick pan, make sure to add a bit of butter or oil to the pan to prevent sticking.
Once golden brown, flip the pancake, and remove from heat once fully cooked.
Top with maple syrup and other toppings of your choice, then dig in!