Q&A: Timothée Chalamet, Zendaya discuss bringing 'Dune' to younger audiences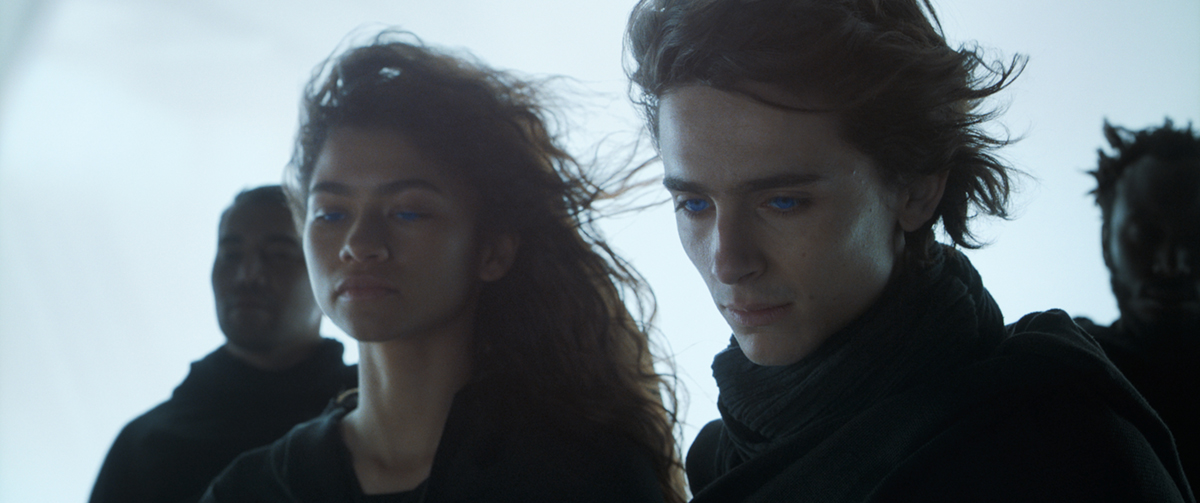 Zendaya (left) and Timothée Chalamet (right) play Chani and Paul Atreides in "Dune." (Courtesy of Warner Bros. Pictures and Legendary Pictures)
"Dune"
Directed by Denis Villeneuve
Warner Bros.
Oct. 22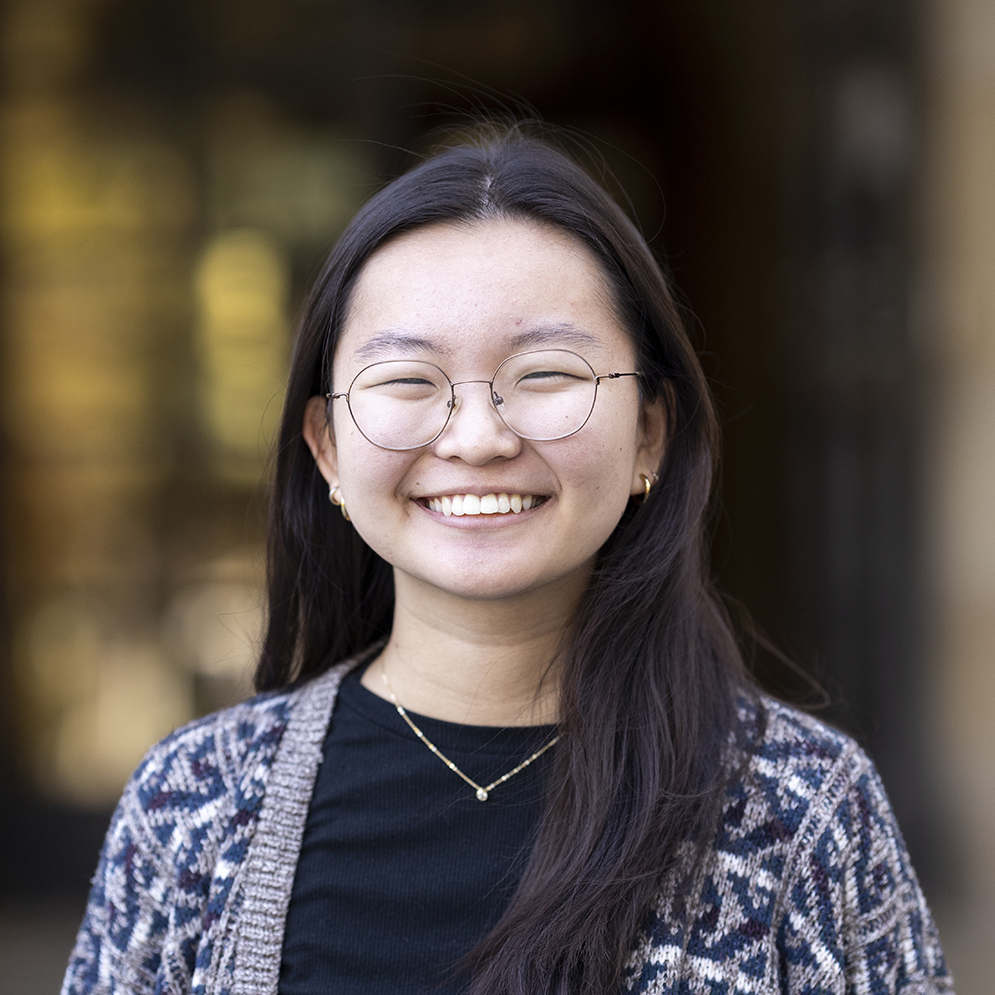 This post was updated Oct. 20 at 9:49 p.m.
Sci-fi fans are in for some extra spice as "Dune" heats up the theater screens.
Featuring a noteworthy cast including Timothée Chalamet and Zendaya, the film is director Denis Villeneuve's adaptation of the beloved 1965 science-fiction novel of the same name. Set thousands of years in the future, the story follows the young, gifted heir Paul Atreides (Timothée Chalamet) who encounters the fierce Fremen warrior Chani (Zendaya) – both in reality and in his dreams – as he journeys through an emotional intergalactic war and grows into his destiny.
Chalamet and Zendaya spoke with the Daily Bruin's Janice Yun and other college journalists in a virtual roundtable hosted by Warner Bros., discussing their hopes to bring the sci-fi classic to a new generation of viewers.
This interview has been edited for length and clarity.
Daily Bruin: What drew you both to the project, and how did you feel about entering a film that has been attempted to be adapted before?
Timothée Chalamet: I wanted to work with Denis Villeneuve first and foremost. I had auditioned for a small part in this movie "Prisoners" that he did years before. I wasn't in that (but) was fortunate enough to be in ("Dune") and fell in love with the book (and) saw the cast that was being assembled – Zendaya, Rebecca Ferguson, Jason Momoa and Javier Bardem.
These are some of our greatest actors working today, so I was deeply attracted to that. Also, to get to work on a movie of this size but that doesn't lose any dramatic integrity, doesn't lose any ambition and how seriously it takes itself, that's like the crème de la crème.
Zendaya: I'm definitely not new to doing movies that have been done before. What's so important is having that right director, that person who connects with the material in a different way. The fact that Denis has such a connection to this (book), being that he read it as a young person and was able to grow up with it quite literally, and has been a fan of it for so long, that is a greater emotional connection to the piece that he's creating.
The Maroon Tiger: What was it about Paul and Chani that drew you to these roles? Do you see yourselves in these characters?
TC: I see, when I was younger, (Paul's) lack of identity and struggle to find it. The journey Paul's on is much greater and more significant than any journey I've ever been on. But the ability to grow not only as a young man, but also to face his prophecy was incredibly exciting as an actor.
Zendaya: Having to grow up in a more adult space, and always constantly working with people who are so much older than us or having to be thrown into situations where you're the youngest one in the room, causes you to grow up a little bit faster. So I can relate to that sense of not necessarily being able to just be a normal teenager.
The Michigan Daily: Both of you bring a much younger audience to "Dune," a lot of whom are encountering Paul's story for the first time and are at similar crossroads in their life. What do you hope this new audience gets out of seeing Paul grapple with his identity and his environment while they deal with a similar and analogous story of their own?
TC: We didn't grow up with (this book), or at least this book didn't come out when we were growing up. And yet, its themes remain really relevant about fighting for what's right socially, fighting for what's right environmentally, standing up for groups that are easily oppressed or that don't have the agency to fight back. If young people can relate to what Chani or Paul are going through at the center of it, and can also intake themes that sometimes fly above my head, then we've really succeeded.
Zendaya: We all face (the question of,) 'What's the right thing to do?' A lot of people, especially young people, feel that way especially with the climate issues and this impending doom. That's a common feeling, and sometimes it feels a little bit helpless and it's like, 'How much am I supposed to care before it's too much on yourself? How do I live and enjoy things and have fun but also care?' So that's a battle that both of our characters probably deal with quite a bit: 'What is the right thing and how do I do the right thing?'
Yun is currently the theater | film | television editor for the Daily Bruin. She was previously an Arts reporter from 2019-2021. She is also a third-year communication and Asian American studies student at UCLA.
Yun is currently the theater | film | television editor for the Daily Bruin. She was previously an Arts reporter from 2019-2021. She is also a third-year communication and Asian American studies student at UCLA.