UCLA student follows musical instincts, releases self-produced debut single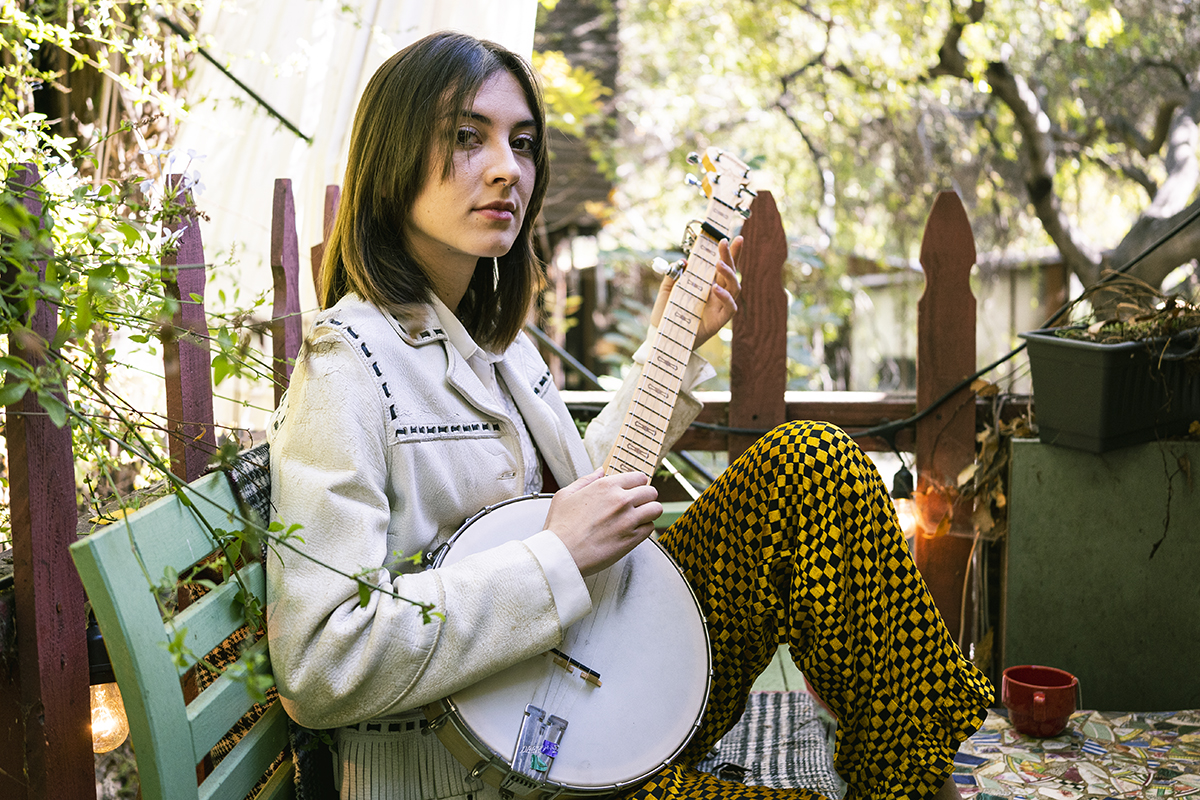 Fourth-year music history and industry and political science student Lola Rice released her first single, "Human," on Friday. (Nina Morasky/Daily Bruin)
This post was updated Oct. 20 at 9:38 p.m.
Lola Rice is doing it herself.
On Friday, the fourth-year music history and industry and political science student released her first single, "Human." After years of being dissatisfied with working with producers, Rice said she wrote, recorded and produced the song on her own, recording her vocals in her room. Though she is most familiar with piano and guitar, Rice said she also played all the instruments on the track.
"I'm going to do everything," Rice said. "I'm going to do the drums. I'm going to do bass. I'm going to do all of this."
Using her knowledge of the guitar, Rice said she taught herself bass. She also composed some simple beats and fills on the drums, she said. With electronic instrumentation supplied by a Goodwill keyboard, Rice said the project cost almost nothing. While there are benefits to having a bigger budget, she said she is taking it one step at a time and focusing on releasing her single first. Though she might work with a label in the future, Rice said she would not do so at the expense of her artistic integrity.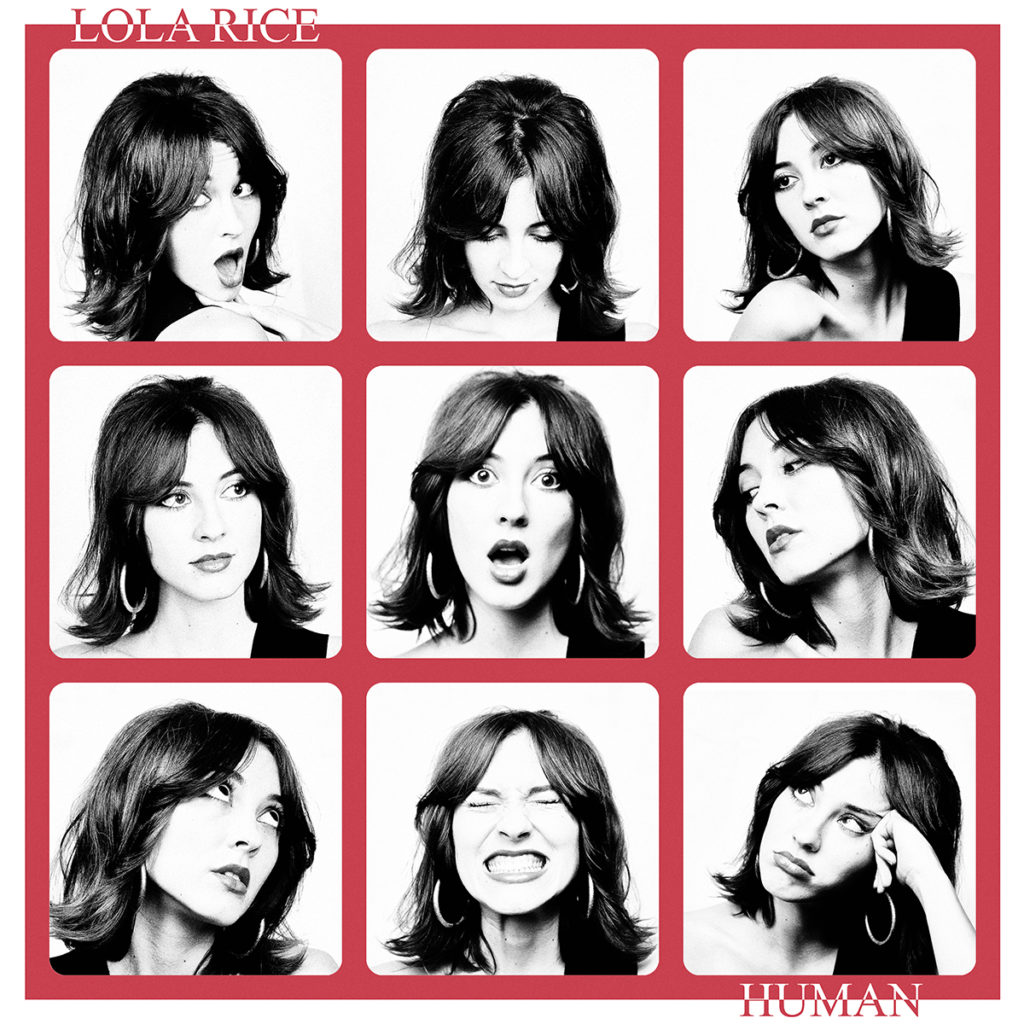 [Related: Student draws upon poetry background to inform lyricism as rapper Young Scotto]
Though "Human" is Rice's first solo release, she said she has been writing songs since she was in middle school. Rice said she started working with professional producers in high school, but the environment led to her having little control over her music. When it came to creative differences, she said the producers would always overrule her .
"I was 15, and I didn't know to (say), 'No way,'" she said. "So I was like, 'OK.' And then ultimately I hated everything – all the music that came out of it – because none of it felt like me."
Over the next few years, Rice said she felt frustrated with the whole recording process. Different producers' opinions on her artistry made her feel misunderstood and inauthentic to herself, she said. For Rice, inspiration for "Human" came from a philosophical debate about happiness with her friend Masha Vandreal.
The two went on a camping trip to the Mojave Desert this spring, Vandreal said. Vandreal was talking about career dissatisfaction, and Rice said Vandreal asked her if humans are doomed to hate what they love. To that end, "Human" is about how people are never satisfied, Rice said.
"People are always reaching for the next thing, and happiness is right around the corner," Rice said. "We always want more. There's always something else that will make us happy."
As she was doing laundry the next day, Rice said she wrote parts of the second verse. As a songwriter, she said she writes the lyrics and melody at the same time. Rice said she arranges the music intuitively and is particular about every word, chord and note. "Human" went through multiple rounds of edits as she made the lyrics more straightforward, she said.
Influenced by Lana Del Rey and The Beatles, Rice said the song has a retro sound. While she said she felt some of the music she had made before felt too polished and overproduced, "Human" is a true reflection of herself. Vandreal, who witnessed the evolution of "Human," said the song started with Rice and her guitar. Over time, she said Rice added in drums, piano and vocal layers. As she was recording, Rice said she put elements such as bass lines into the song. The final song has some cinematic instrumentation but retains a simple, acoustic sound, Rice said.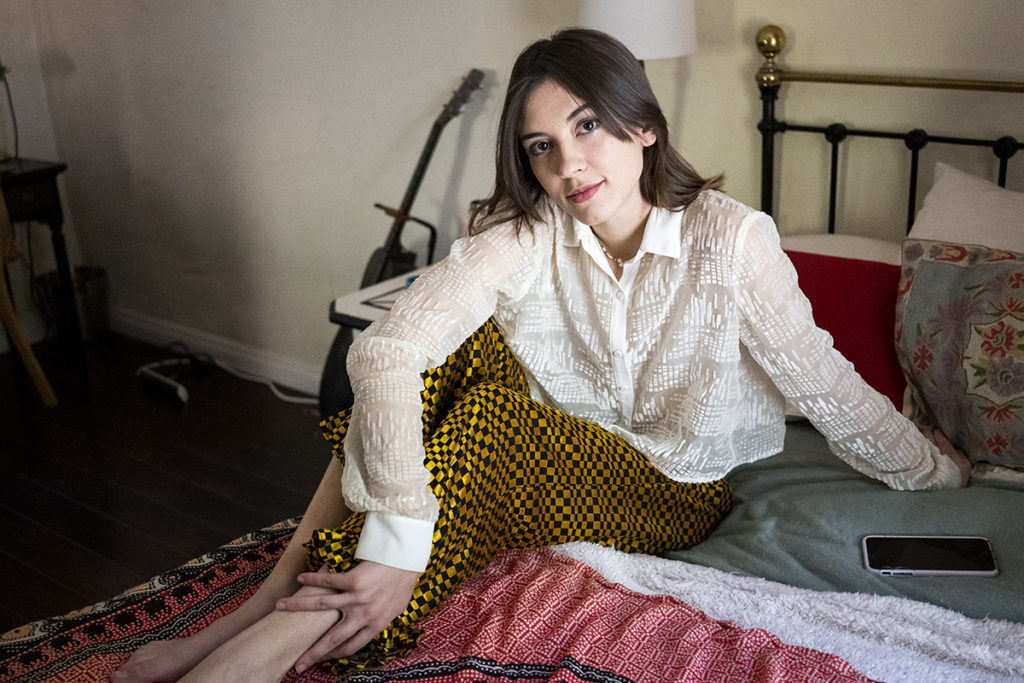 [Related: Student records rendition of 'Godspeed' after cover gains popularity on TikTok]
On the administrative side of "Human," Rice said she collaborated and learned about releasing music as an independent artist from her friend Arman Sani. The fifth-year cognitive science student said Rice consulted with him on social media strategies, different marketing timelines, setup with the distributor and the royalty collection agencies for "Human." Sani said they brainstormed ways to roll out her first release, and she ultimately decided on a combination of social media posts and press playlisting.
"Early on in an artist's career, a lot of the things that a manager or label would do for you can and should be done by the artists themselves," Sani said. "Because you learn so much through that. It's important for you to develop that understanding of what you're really trying to do here."
In addition to learning the logistics of the music industry, Rice said she has learned the skill of trusting her instincts and standing up for herself. Looking ahead, Rice said she and a friend are working on a homemade music video for "Human," set to be released in a few weeks. She is also in the process of recording more music that feels as authentic as "Human" does, she said.
"At the end of the day, … this song came completely out of my brain," Rice said. "It's not perfect, but this is me."