With My Own Two Hands foundation spotlights access to water in 'A Mother's Wish'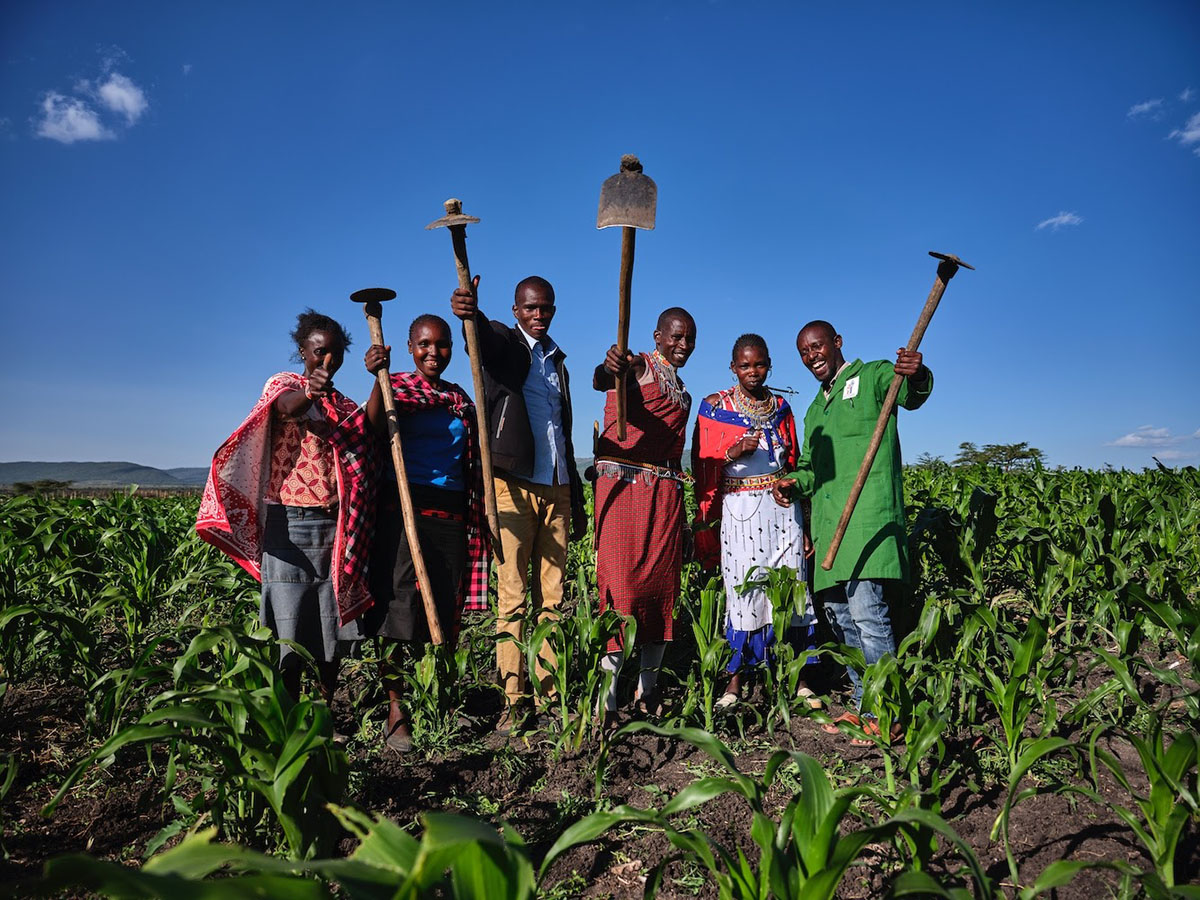 Started by alumnus Lindsey Pluimer, the With My Own Two Hands foundation aims to provide clean water access and agricultural independence in East Africa. In their annual red carpet fundraising event, the organization will be screening their feature film "A Mother's Wish." (Courtesy of Neil Thomas)
With My Own Two Hands is making a splash in its work for equitable clean water access. With a goal to provide clean water and agricultural independence through projects with East African communities, the foundation hosts fundraising events and membership programs initiated by alumnus and CEO Lindsey Pluimer. The foundation will be showcasing its feature film "A Mother's Wish" at its 8th Annual Red Carpet Documentary Screening both virtually between Oct. 15-17 and in-person at Swanson Park in Laguna Beach, California on Oct. 16. Inspired by a class she took with senior lecturer of African American studies and communication studies Paul Von Blum, Pluimer said she started the organization to amplify community stories surrounding water access and sustainable agriculture.
"We're working to address systemic poverty and gender inequality in these communities by eliminating the financial and time burden of sourcing clean water," Pluimer said. "All of our projects lead to income generation projects for them, whether that's selling their water or selling surplus food from agriculture."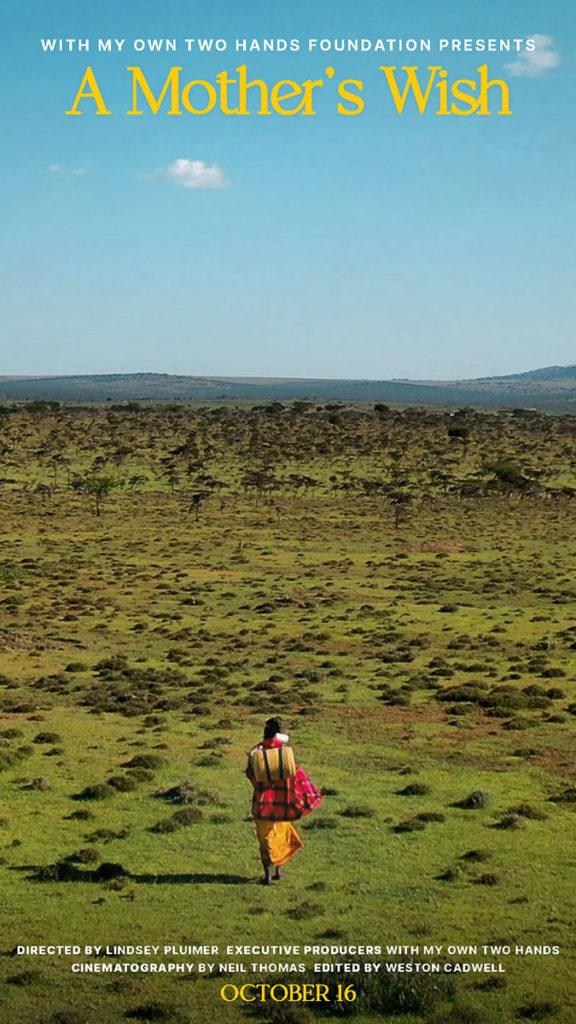 Having focused on communication studies in college, Pluimer said courses surrounding international development and systemic poverty drew her to finding applicable ways to amplify overlooked stories. After working with a foundation in South Africa that helped drill water and provide medical clinics, Pluimer said she came back to California motivated to take an actionable approach to philanthropy.
In addition to fundraising opportunities, youth programs and corporate partnerships, Pluimer said documentary screenings stand out to her as a way to inspire audiences through a visual medium reflective of stories in East Africa. Since the release of its first documentary in 2014, With My Own Two Hands has continued elevating stories and is focusing its 2021 feature film "A Mother's Wish" on Margaret, a Kenyan mother and teacher from the Leshuta Cooperative. By depicting Margaret's experiences as a teacher who also spends three hours a day traveling to collect water, Pluimer said the film aims to amplify stories that are often overlooked while inspiring and uplifting audiences.
[Related: Holiday pays homage to silent films, sheds light on impact of genre]
As the film's director, Pluimer said she gained multiple creative and technical perspectives from UCLA graduates, a Kenya-based videographer and a California-based editor to create a cohesive story reflective of voices from villages in East Africa. Communications and Operations Coordinator Isabella Mudge said Margaret's voice remained at the forefront of the production process after the team was inspired by Leshuta Cooperative farmers, pastoralists and children.
"With My Own Two Hands' holistic impact is shown in how we also care about empowering mothers and empowering children to be able to go to school to follow their dreams," Mudge said. "That's something that was really on Margaret's heart, and so that's something that we really wanted to show in this film as well."
Through listening to perspectives like Margaret's, With My Own Two Hands partners with communities in Kenya to spotlight a new story each year through film, Mudge said. Once a partner site is chosen and production commences, Mudge said the organization finds a deeper theme such as systemic poverty or gender equality to amplify as filming the documentary progresses. Director of Advancement Sara Myers said the foundation's documentary screenings serve as the largest annual fundraising source and help to advance With My Own Two Hands' defined goals.
Through ticket sales and live auctions at the screening, as well as funds raised from events throughout the year, Myers said annual fundraising goals will go directly to programs benefiting East African villages. The monetary goals will allow With My Own Two Hands to directly reach rural communities and further water projects, greenhouses, agribusiness strategies and sanitation programs, she said.
[Related: 'Tearless' VR project tells story of comfort women in Korea]
The foundation also aims to cultivate audiences and supportive relationships through film, Myers said. Through the documentary medium, current supporters and new audiences can share their reflections of the film's impact through engagement on social media and local press, she said.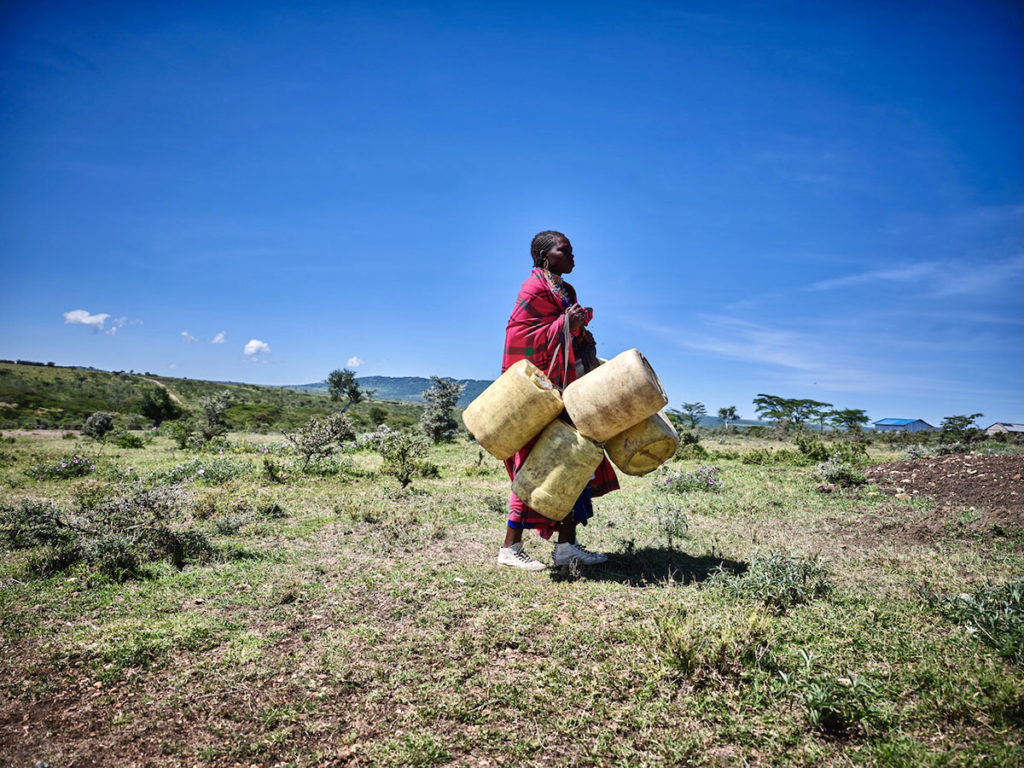 "The film serves as a communication piece of building brand awareness of the organization and driving critical funds for our work," Myers said. "It is a rounded portfolio of the projects that we offer these communities and shows what this can mean to a community."
Amplifying stories in documentary form provides an approachable medium for the water's importance to be shared as more than just a natural resource, Pluimer said. Film also serves as a fitting format for audiences to learn about the holistic implications of clean water access ranging from better health to more time for young girls to spend on education, she said.
"Our biggest hope is that audiences can see how access to water is, like the UN says, a prerequisite for the realization of all other human rights by focusing on how it's so transformative – eliminating the financial burden of clean water for especially women and girls and seeing the resilience of these communities and hope that exists," Pluimer said.