UCLA professor receives Foreign Minister's Commendation from Japanese government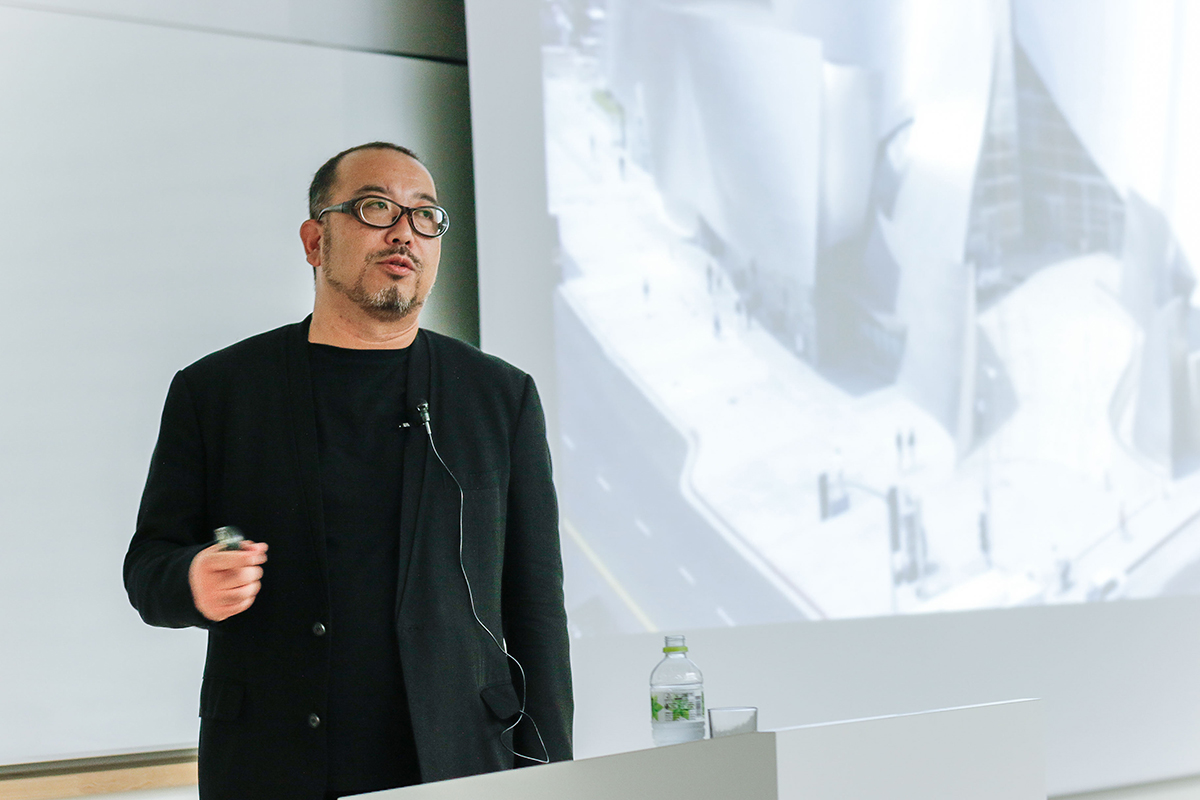 The director of the UCLA Paul I. and Hisako Terasaki Center for Japanese Studies, Hitoshi Abe, received a Foreign Minister's Commendation from the government of Japan. Colleagues said Abe is dedicated to advancing academic and cultural understanding and exchange between the U.S. and Japan. (Courtesy of Shunichi Atumi)
Hitoshi Abe was awarded a Foreign Minister's Commendation from the government of Japan, according to a UCLA International Institute press release from Sept. 27.
Abe, the director of the UCLA Paul I. and Hisako Terasaki Center for Japanese Studies and a professor of architecture and urban design in the School of the Arts and Architecture, was awarded the honor for his contributions to academic exchange and understanding between the U.S. and Japan, the release said.
Abe said the award encourages him to continue his current work. He added that the achievement cannot be attributed only to himself, and he would like to express gratitude to many collaborators.
Abe came to Los Angeles from Japan in 1987 to pursue his education and returned to Japan in 1992. Fifteen years later, he returned to LA and became the chair of the UCLA Architecture and Urban Design Department, a position he held until 2017.
Since its establishment in 1991, the Center for Japanese Studies has committed itself to training a new generation of scholars studying Japan and offering an academic understanding of the U.S.-Japan relationship, according to the center's website.
Abe said that many academic and international events are hosted at the Center for Japanese Studies. About 10 years ago, the annual Global Japan Forum began there, inviting important scholars and figures in Japanese studies or Japan, he said.
In this year's forum, which was held over several events in May, UCLA geography professor Jared Diamond and Hitoshi Oshitani, a member of the advisory committee on Japan's COVID-19 response, were invited to speak, according to the center's website.
"(We're) trying to redefine the way we see Japan and the framework of Japanese studies in the U.S.," Abe said.
Seiji Lippit, a professor and chair of the department of Asian languages and cultures, is also the associate director of the Center for Japanese Studies. He said Abe energetically devoted effort to support and expand the center, especially focusing on effectively broadening its reach to a wider community.
In 2011, Abe coordinated Little Tokyo Design Week, a festival to celebrate new Japanese design and technology and their applications in LA, especially in terms of creating a more sustainable lifestyle.
Abe and his collaborators placed 21 containers along the sidewalk connecting the Japanese American National Museum and the Japanese American Cultural and Community Center, each of which held small exhibitions, Abe said. There were many speaker events, a cosplay party and cultural figures from Japan, he added.
Over four days, about 30,000 people visited Little Tokyo, according to Abe's personal website.
Abe is currently running the initiative ArcDR3, or Architecture and Urban Design for Disaster Risk, Reduction and Resilience, which includes 11 universities across the United States, Japan and six other countries.
Jeffrey Inaba, an adjunct professor at the department of architecture and urban design who collaborated with Abe on ArcDR3, said the academic exchange between universities is invaluable to conduct their work.
"We've learned things from researchers that looked at earthquakes in Japan that are super helpful in how we can create responses to fires in California," Inaba said.
Mohamed Sharif, assistant adjunct professor and director of the undergraduate program at the department of architecture and urban design, is also involved in ArcDR3. He started working with Abe 11 years ago and has collaborated with him on a series of projects.
"Every one of the initiatives that we've worked on together has an internationalist setting in that we're always collaborating beyond the walls of the department, beyond the boundaries of the campus and from Asia to Europe to South America," Sharif said.
He added that he was unsurprised by the award since he has seen Abe's dedication to making a difference and a positive contribution to the world at large.
"Professor Abe is an ambassador by nature, and it makes perfect sense to me that the (government of Japan) would acknowledge that," Sharif said.