Hammer Museum's exhibits mesh contemporary art with politics, history
The Hammer Museum launched its two major fall exhibits "Witch Hunt" and "No Humans Involved" on Sunday, which were originally planned for before the COVID-19 pandemic. (Kanishka Mehra/Daily Bruin senior staff)
"Witch Hunt" and "No Humans Involved"
The Hammer Museum
Oct. 10 to Jan. 9
Crisp, cloudless skies, coffee brewing and two new shows at the Hammer Museum – it's autumn in Westwood.
The two exhibits, "Witch Hunt" and "No Humans Involved," were years in the making when the 2020 museum closure postponed them, said Hammer Chief Communications Officer Scott Tennet. In addition to a show featuring Los Angeles artist Andrea Bowers scheduled for summer 2022, these are the last exhibits the Hammer planned before the COVID-19 pandemic, and Tennet said these autumn shows feature an international lineup of artists.
"Finally having a chance to show these exhibitions is really great," Tennet said. "A lot of these artists are having, in 'No Humans (Involved)' in particular, their first big shows in Los Angeles."
"Witch Hunt" features work by 16 midcareer women from 13 countries, with 10 pieces displayed at the Hammer and five at the Institute of Contemporary Art, Los Angeles. Planning for "Witch Hunt" began in 2017 in the wake of the United States presidential election, said Connie Butler, Hammer chief curator and co-curator of the exhibit.
As seen in both "Witch Hunt" and "No Humans Involved," Butler said the Hammer likes to wear politics on its sleeve and readily takes on political issues in its public programs and exhibitions. She said the issues marginalized people face – whether speaking to the Black experience or the experiences of women – are broad but that responding to contemporary culture is a goal of the museum.
"We thought, 'Let's mount a really tough, powerful show because we all thought Trump might be reelected,'" Butler said. "Now, with what's going on in Texas around reproductive rights and different voting rights in this country, these issues are still incredibly topical."
[Related: Graduate student's art exhibit speaks on diasporic communities through soil]
But the feminism in "Witch Hunt" is broadly defined, Butler said. "Witch Hunt" is critical of the exclusion of women of color in feminist history and brings environmental, queer and anti-colonial issues into its scope, she said. Common threads run through the show, she said, such as the theme of craft and materiality present in Otobong Nkanga's tapestries "Double Plot" and "The Leftovers." But the objects are not in conversation with one another as "Witch Hunt" highlights the 10 artists as individuals, she added.
"These are incredibly mature practices of art," Butler said. "They know what they're doing. They command space. We wanted to be respectful of all of that, and we wanted to make the case for multiple feminisms, multiple ways of approaching the subject of history."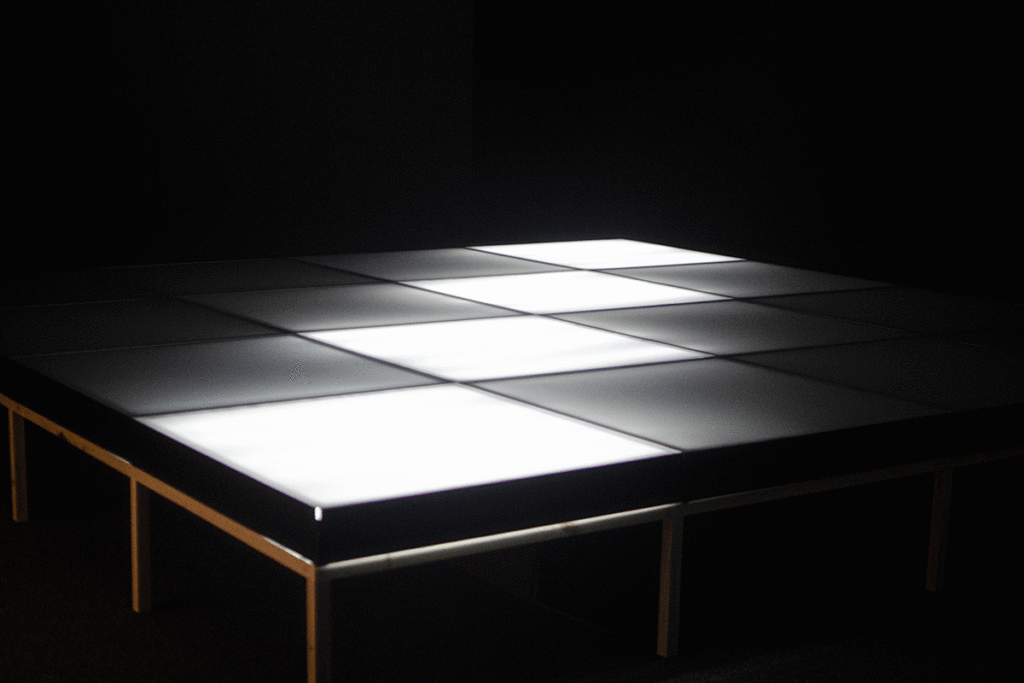 History is also a theme of "No Humans Involved," specifically, Western modes of humanism, a system of philosophies, methods and beliefs centered on the human, said Erin Christovale, the associate curator at the Hammer and curator for this exhibit. Inspiration for the exhibit came from novelist Sylvia Wynter's piece "'No Humans Involved': An Open Letter to My Colleagues," Christovale said. The essay directly references LA and the 1992 uprisings, which she said marked a major cultural and political shift for the city. Christovale said most of the pieces are made for the show and that Wynter's piece framed the way the artists think about their work.
[Related: 'Shadows Fall Down' spotlights connections in art across time, distance]
LA-based artist Eddie Aparicio, for example, wanted his piece for "No Humans Involved" to connect the LA community to El Salvador, where his family emigrated from in the late 1980s. So for his piece "Sepultura de Semillas / Sepulchre of Seeds," Christovale said Aparicio worked with amber, an important natural resource in Central America. Aparicio wanted to think about how to use natural resources from the region in ways that feel restorative, Christovale said.
"There are a lot of new leaps that these artists are making that they've never done before or material that they've never worked with before that they have decided to work with on this show in consideration of the letter," Christovale said.
In "No Humans Involved," Christovale sought to honor and expand upon the work of Wynter, who she said is a beacon of Black anti-colonial scholarship. Newly commissioned works disrupt and interrogate Western ideals of humanism, she said. While the Hammer takes on political issues through its exhibits, Butler said this is not the case for every show. In another exhibit open this fall, "Shadows Fall Down," Butler said curator Monica Majoli looks at history through a contemporary lens – another of the Hammer's goals.
But unlike "Shadows Fall Down," the works in "Witch Hunt" and "No Humans Involved" are all contemporary. Christovale said she hopes "No Humans Involved" is impactful in its individual works but open enough to inspire viewers to rethink the current state of humanism. Butler said "Witch Hunt" speaks to the moment, and as people begin seeing art in person again, she wants the show to have an emotional impact.
"I'm incredibly proud of these two shows because I think there's all kinds of relationships between them," Butler said. "They're shows that wouldn't happen anywhere else in the city."