Student draws upon poetry background to inform lyricism as rapper Young Scotto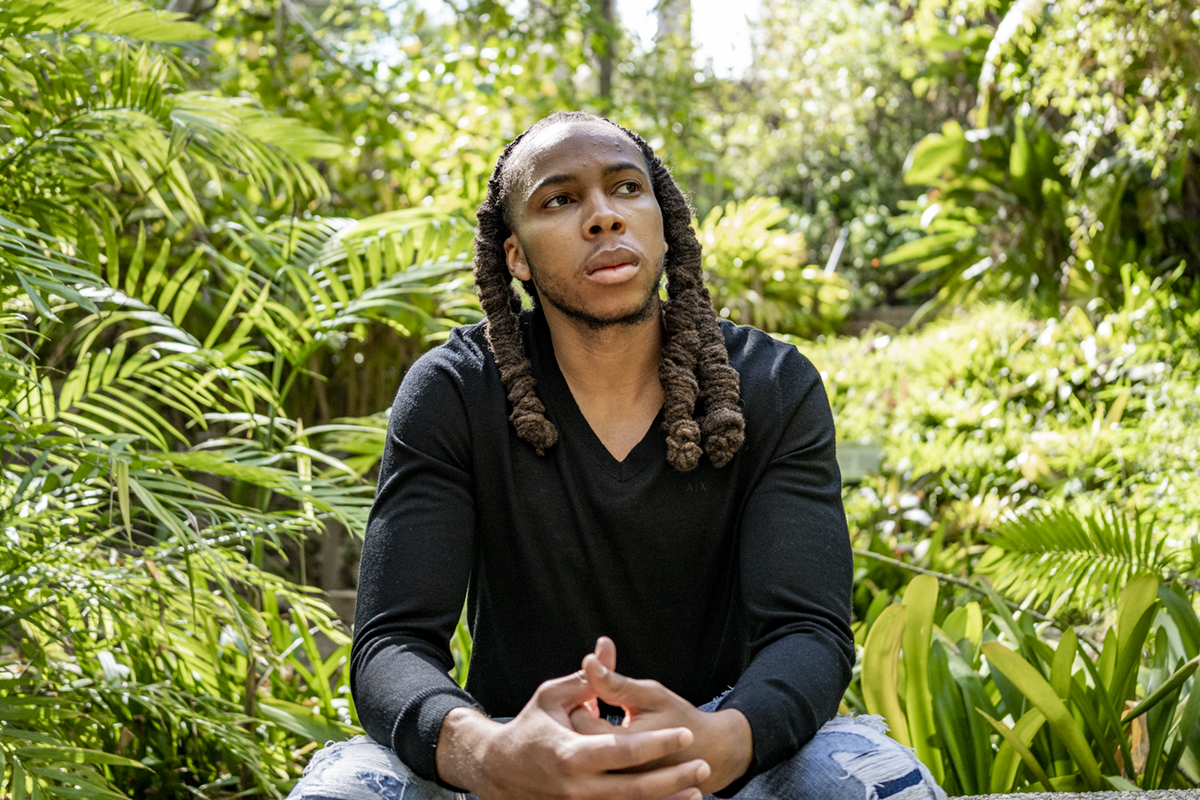 Third-year theater student Scott Thompson II began rapping five years ago, and he said his poetry background helped lay the foundation for his lyrics. (Nina Morasky/Daily Bruin)
This post was updated Oct. 13 at 9:58 p.m.
Scott Thompson II is writing his poetic mark into the world of rap music.
The third-year theater student is aiming to establish himself as a rap artist, going by the stage name Young Scotto. Although he's been rapping for five years, Thompson said he released his first single "Innocence Lost" in May. But as a longtime poet, he said he was intrigued by how wordplay could evoke people's emotions and wanted to achieve that impact with his lyrics.
"My poetry heavily affects my lyricism because I believe that first and foremost … my writing is my strongest attribute when it comes to making songs," Thompson said. "Being a poet is where all of that stems from."
Because of his background in poetry, Thompson said he knew how to write lyrics, but he had to learn what made a good rap song. While J. Cole and Kendrick Lamar are his favorite musicians because of their lyricism, Thompson said he is also attracted to Jay-Z and Nipsey Hussle's artistry as well as Drake's versatility in rapping to different types of instrumentals.
[Related: Jenny Nuo combines love for computer science, music in her first EP]
Playing a very hands-on role in his music from early on, his cousin William Baker II inspired him to rap when he was about 14 years old, Thompson said. Baker said Thompson's poetic lyricism showed when he was first writing rap verses, but since then, he has become more polished by thinking about a song as a whole instead of only focusing on one aspect, such as the lyrics.
"When I first heard his music, I thought he was (very) lyrical and … had a lot of skill, but he just didn't have the charisma or the swag for it," Baker said. "As he's grown and turned into who he is now, I see that everything is starting to match up, and (he's becoming) a real, serious artist right before my eyes."
Another feature Thompson said he heavily emphasizes in his art is a clear theme. Whether a song of his is supposed to have some deep meaning or just be played at a party, Thompson said the first thing he does when he starts writing is come up with a topic. He does not prefer listening to music in which the hook and verses talk about different subjects, so he strives for consistent concepts in his songs, he said.
His process of composing a song switches between two different methods – either finding a flow and melody first or writing a specific lyric and going from there. Because he did not have instrumentals for his songs when he started rapping, Thompson said he would find producers to work with based on their beats. While he has worked one-on-one with producers, Thompson said he has also been in environments where he collaborated with several artists for a song.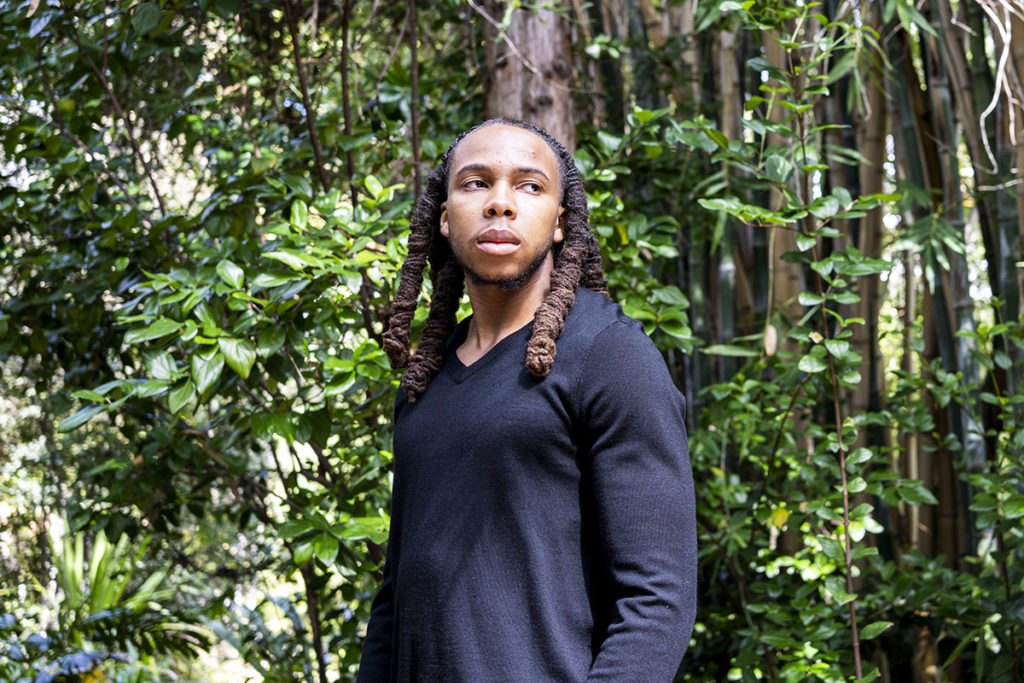 Thompson said he pulls from his memories growing up in Baltimore to write vulnerable lyrics like those in "Innocence Lost," in which he attempts to describe how people transition from childhood innocence to worrying about police violence and drug addiction. His middle school English teacher Valenciá De'La Clay-Bell said his style aligns with his generation's cultural needs. Thompson's poetry mentor Chin-Yer Wright said he transparently touches upon topics in his work that demonstrate his bravery, such as drugs, violence and institutional racism he has witnessed in his community.
"He uses his music to start conversations about social issues and (his) community," Wright said. "In short, he's an artist. He uses his art to enact change."
[Related: UCLA music students gain traction virtually through TikTok musical covers]
Like most musicians nowadays, Thompson said he regularly posts on his Instagram account despite his apathy for social media because he wants to build his artistic brand and expand his audience. He said his music would have no personality without content such as "Freestyle Fridays" and storytimes. After a conversation with Baker, Thompson realized his online presence would allow people to connect with him outside of his music.
Currently, Thompson said he is working on putting out an album with "Innocence Lost" and his next single on it, and he is currently planning what promotional package is best suited for its release. On his journey to grow as an artist, Thompson said he wishes to connect with as many people as possible through more live interactions, hoping to influence them similarly to how his favorite artists helped him become who he is today.
"In my personal opinion, rappers are the best poets … because they found a way to infuse two very different and popular art forms in their own right," Thompson said. "In the history of both art forms, rap will be known as the art form that found a way to perfectly blend the literary genius of the best poets and the musical genius of the greatest musicians."