Arturo O'Farrill creates inclusive community at UCLA through music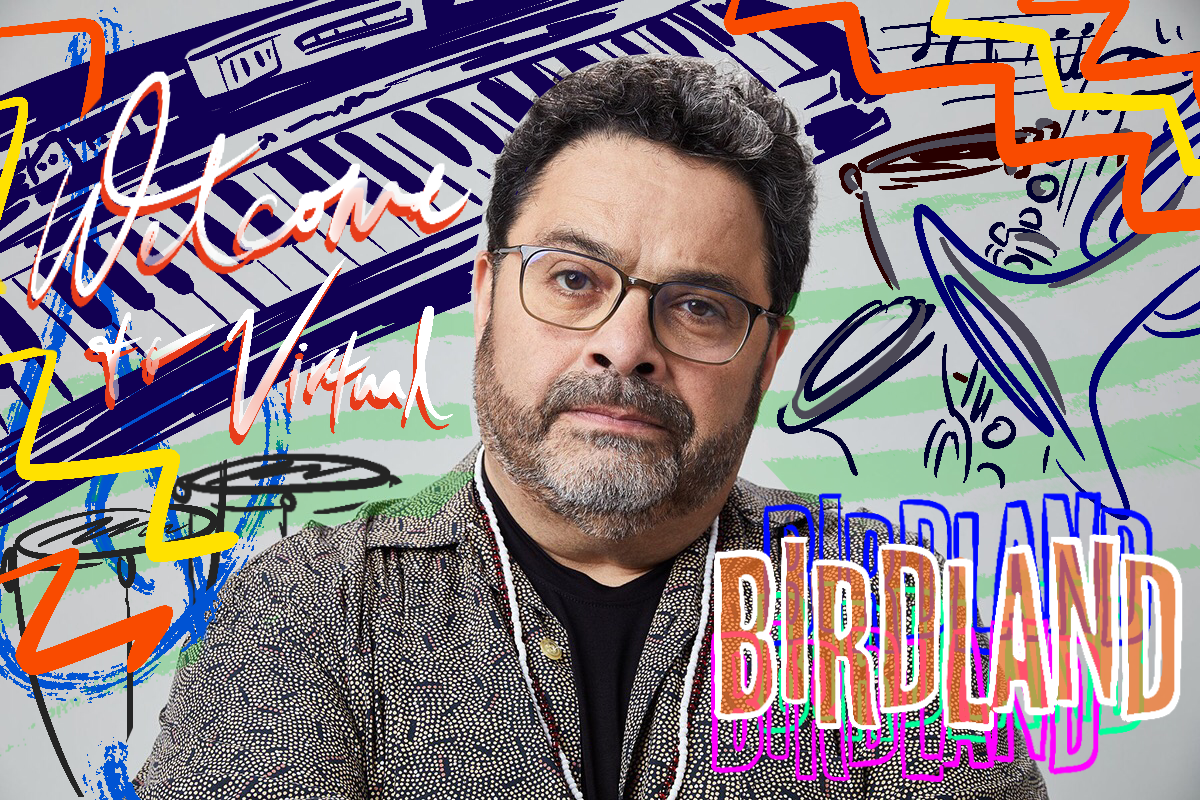 Global jazz studies professor Arturo O'Farrill serves as co-chair of The Herb Alpert School of Music's Anti-Racism Action Committee, which he said aims to build community and serve as a platform for students' voices. (Photo courtesy of Jen Rosenstein. Photo illustration by Jocelyn Wang/Daily Bruin)
This post was updated Oct. 7 at 11:40 a.m.
Editor's note: Daily Bruin used Latino, Latina, Latinx and Hispanic in this article according to sources' preferences.
Music is all about community.
Global jazz studies professor Arturo O'Farrill is co-chair of the Herb Alpert School of Music's Anti-Racism Action Committee to diversify music education and bring safe spaces to the music realm – both at UCLA and in the U.S. O'Farrill's involvement with the ARAC, as well as his nonprofit organization, the Afro Latin Jazz Alliance, has enabled the Mexican American musician to implement changes in each respective community. For O'Farrill, one of his overarching motivations is to dismantle elitism within the music world.
"Art is service," O'Farrill said. "Art … should be seen as part of life. … It should not be seen as a separate and elite structure."
O'Farrill, who is also the School of Music's associate dean for Equity, Diversity and Inclusion, said the ARAC began when music students came to him following George Floyd's murder, hoping to address the marginalization and bias students face in music. As a collaborative committee between faculty and students, the ARAC has rolled out events such as the speaker series "Still Waiting." Guest speakers include artist and entrepreneur Danielle Brown, who discussed communities of color and their presence in art, as well as activist and philosopher Cornel West, who spoke with O'Farrill to kick off the series.
In addition, O'Farrill said the School of Music established a physical space for students to meet, study and play music together without fear of discrimination based on race, sexuality or any other factor.
Although O'Farrill chose not to implement a hierarchical structure within the committee, ARAC co-chair Eshon Allen said O'Farrill has led the charge in advancing ARAC's goals and cultivating a partnership within the committee. When meetings first began, he gave everyone in the Zoom call a chance to share how they were feeling after Floyd's murder, and she said committee members learned how music school students felt they needed a physical space where students across all departments could gather.
"Having that platform and having that space was really helpful," Allen said. "(O'Farrill) really understood that. … He was good about opening the (microphone) to everybody."
While students may not have been able to physically meet on campus during this period, Allen said the ARAC still was able to designate a communal, multipurpose meeting space outside Schoenberg Hall in the past year. Creating this space for students to use in the future was a way for the ARAC to build a stronger and more collaborative community, she said.
[Related: UCLA mariachi ensemble reunites after months of online rehearsals]
Another aim of the ARAC is to modify and expand the established music curriculum, O'Farrill said. While studying classical Western musicians is important to music education, he said the committee has discussed diversifying the selection of artists students should study. O'Farrill said the music curriculum is heavily focused on 18th-century white male composers such as Johann Bach, but influential female artists and artists of color throughout history should also not be forgotten.
When it comes to building community at UCLA, ARAC committee member Steven Loza said O'Farrill is eager to make students feel accepted and heard. Since the committee's conception, Loza said O'Farrill remained committed to having difficult but necessary conversations around racism, exclusion and how the committee can address those problems.
"He wants everybody to feel welcome," Loza said. "That's part of the whole philosophy of being anti-racist, or being moral, ethical … so you can't ignore issues of unfairness, of somebody feeling left out, of somebody not feeling welcome."
To act on marginalization in music, O'Farrill founded the Afro Latin Jazz Alliance in 2007, which he said was inspired in part by how his musician father was pigeonholed into the Afro-Cuban music genre. The education and community-service-focused organization for youth is helping represent Afro-Latin jazz to wider audiences through performances and supporting local communities with free music classes for children, O'Farrill said.
In his work with the ALJA, O'Farrill said he realized the importance of establishing a physical space where musicians can collaborate, learn, perform and practice – all to help musicians connect to their community. The ALJA has partnered with the organizations Lantern Organization and Mega Development on a housing and music center project announced in August, O'Farrill said. Although the project will take a lot of effort to complete, he is optimistic about the outcome.
[Related: Art Students Collective creates space for artists to connect, build community]
In addition to constructing the roughly 16,000-square-foot Afro Latin Music and Arts Center, the plan includes building affordable housing in East Harlem. O'Farrill said the majority of the apartment units will be suited for new families, and 30% of units will be allocated for people transitioning out of homelessness.
"At the end of the day, (what) really convinces me that we're going to be able to do it is the fact that it's the right thing to do," O'Farrill said. "Building affordable housing in East Harlem is the right thing to do. Partnering with community services and cultural partners is the right thing to do.
Looking ahead, O'Farrill will not be teaching this fall, but he said he hopes to teach his past class on improvisation for classical musicians again when he returns. A a Grammy Award-winning musician, his upcoming performances also include a concert series with the Afro Latin Jazz Orchestra titled "Fandango at the Wall," which will also play at UC Santa Barbara and UC Davis.
"I love to sit at the piano, I love to compose, I love to play and perform and tour," O'Farrill said. "But it leaves me feeling good that we are bringing people together."