Gameday Predictions: UCLA vs. Arizona State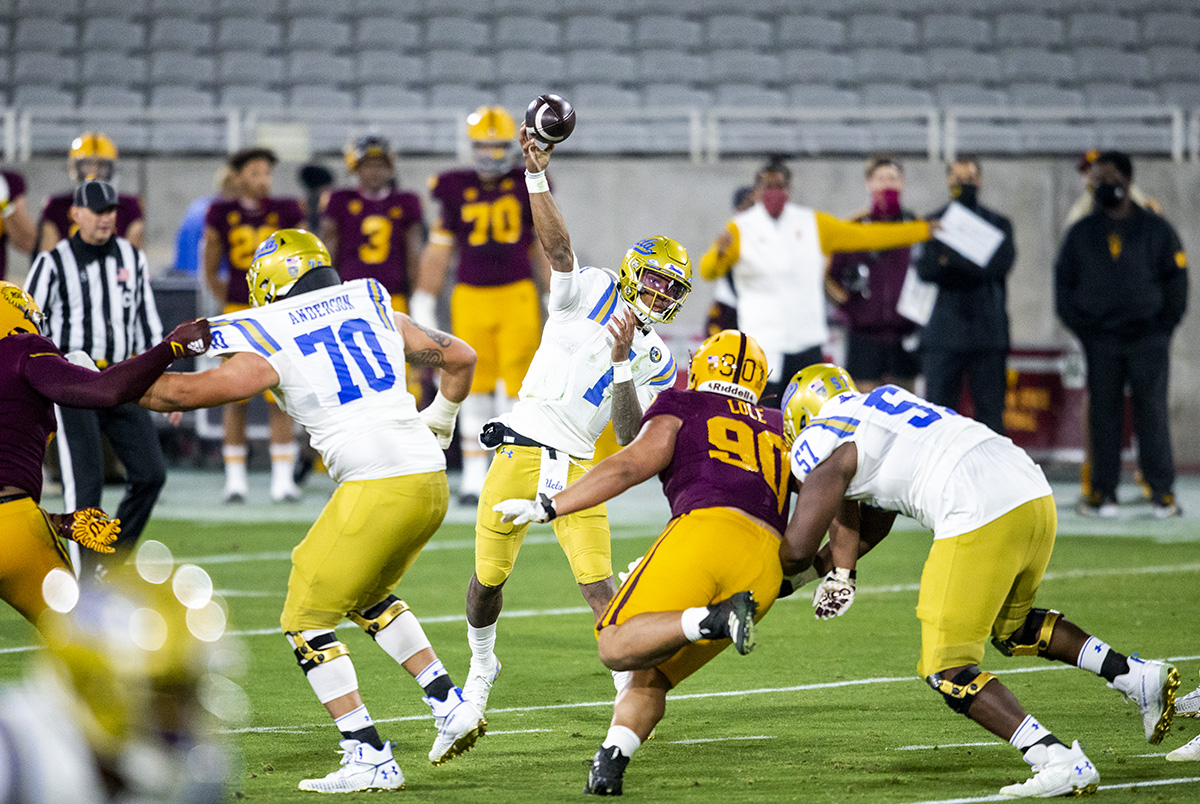 In its last two matchups, No. 20 UCLA football has defeated Arizona State, including a 25-18 win in 2020. A third-straight victory over the Sun Devils would give the Bruins sole possession of the Pac-12 South. (Tanmay Shankar/Daily Bruin senior staff)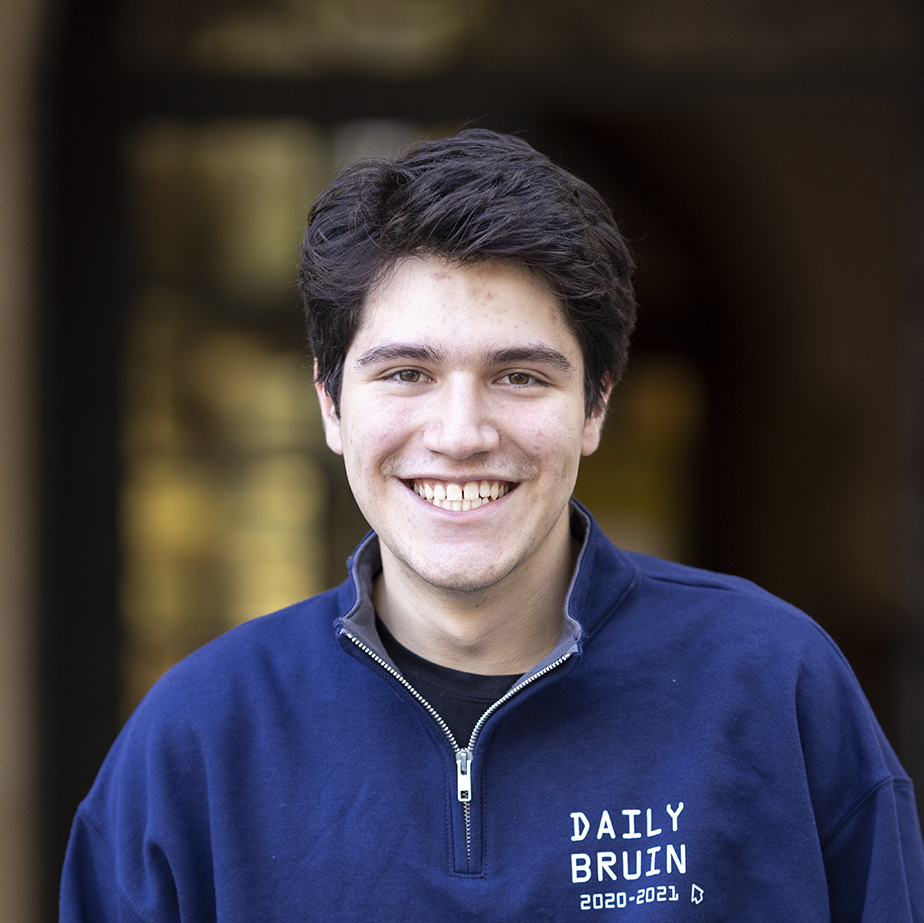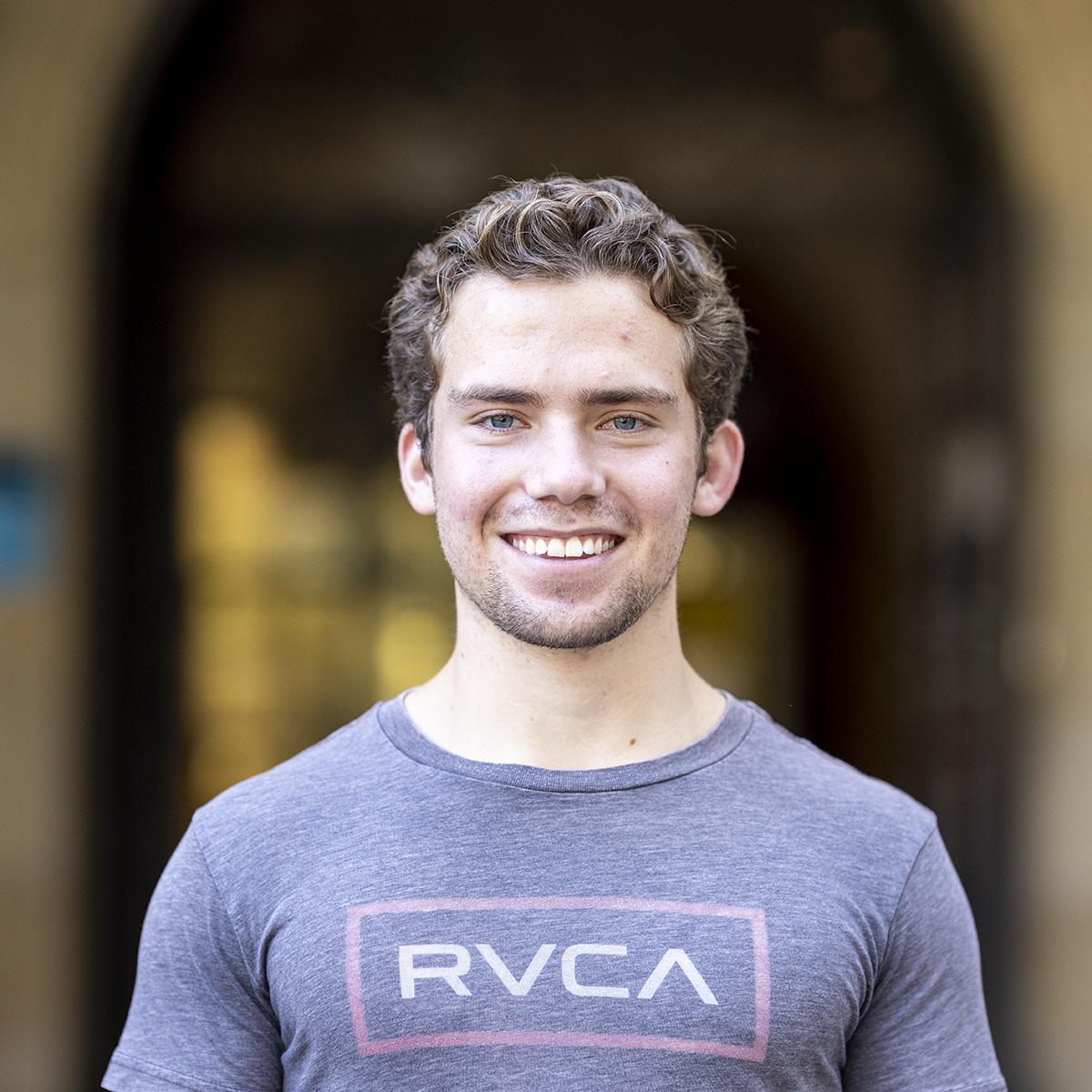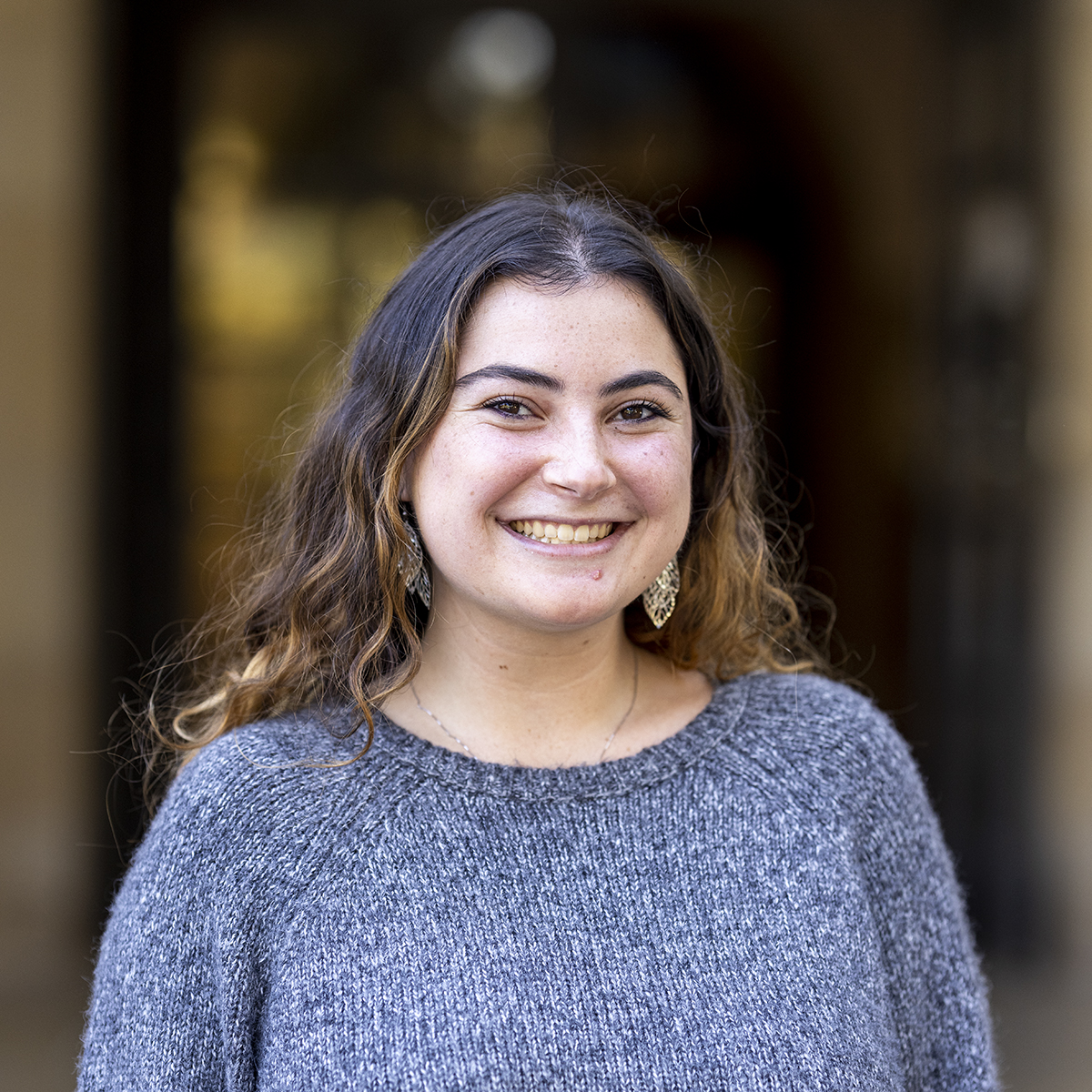 Jon Christon
Sports editor
Prediction: UCLA 35, Arizona State 24
Perhaps I am being pompous. Or naive. Maybe I genuinely believe that this will be the score again this week.
But I have a general motto in life: If it ain't broke, don't fix it. And I'm not about to change perfection this week.
After exactly nailing my prediction a week ago, I'm going right back to the well for a second time, again picking a 35-24 outcome. But make no mistake, this is a totally plausible final score.
The Bruins have won their last two matchups against the Sun Devils, with the final scores in those two contests averaging 33.5 to 25 in favor of UCLA. Pretty close, right?
So far in 2021, neither team has given the indication the final result will be far from its predecessors. Both Chip Kelly and Herm Edwards still man their respective sidelines, and the cores of each roster are still in place. Jayden Daniels leads the Sun Devils from under center for the third straight year, and senior quarterback Dorian Thompson-Robinson still dons the blue and gold.
If anything, the matchup has swung even more in favor of the Bruins. UCLA's run defense has only improved since its last matchup against Arizona State, now sitting at fifth in the nation by allowing 64 rush yards per game.
The Bruins scored only 25 points against the Sun Devils last season, but the offense has looked as if they have turned a corner so far in 2021. While Arizona State's defense has also improved since last year, the addition of junior running back Zach Charbonnet and a better decision-making Thompson-Robinson to UCLA's offense will prove to be too much for the Sun Devil defense.
I'll admit it – it's very unlikely last week's outcome repeats itself. The last time consecutive UCLA games featured the same exact score came in 2003 when the Bruins lost 31-13 in back-to-back weeks.
But like a streaky gambler at the roulette table, I'm letting it ride, logical or not.
Sam Settleman
Assistant Sports editor
Prediction: UCLA 28, Arizona State 17
I'm a big believer in Jayden Daniels.
With a pretty deep ball like Russell Wilson and the ability to extend plays like Patrick Mahomes, I think the Arizona State quarterback has the potential to be a star in the NFL. But I'm also convinced he's stuck in a system that doesn't utilize his talents.
A four-star recruit out of high school, Daniels blossomed into a true freshman phenom with the Sun Devils, passing for nearly 250 yards per game to pair with a 17-2 touchdown to interception ratio as he led Arizona State to a win over Florida State in the Sun Bowl.
But then Zak Hill was hired as the Sun Devils offensive coordinator after the 2019 season, and Daniels was seemingly left in the dust.
Alongside head coach Herm Edwards, Hill took the offense away from Daniels' cannon of an arm, opting instead for a ground and pound scheme. In his first year in the new offense, Daniels fell to 175.3 passing yards per game in four contests, and he's faced a lot of the same struggles to start this year.
I don't blame Arizona State for sticking to the ground. They held the top offense in the conference last season in nearly every category except passing offense. While the Sun Devils will pick up a lot of wins this year controlling the ground game, the Bruins and their fifth-ranked run defense won't be one.
Don't get me wrong, this UCLA team is beatable. But you're not going to beat them on the ground.
If Edwards and crew don't take a step outside the box and hand the keys to Daniels, the Bruins will stand alone atop the Pac-12 South come Saturday night.
Jared Tay
Football beat reporter
Prediction: UCLA 42, Arizona State 38
Two weeks ago, I predicted that the game between UCLA and Fresno State would be decided by the last possession.
It turns out, I was basically correct – and I believe the same will happen when the Bruins host the Sun Devils.
I think we will see a high scoring, down to the wire affair in this Pac-12 After Dark matchup, with both offenses racking up yardage and scoring on most of their drives.
The one-two punch of redshirt senior running back Brittain Brown and junior running back Zach Charbonnet have largely carried UCLA's offense on their backs throughout the entire season, and they will do so again Saturday.
Save the game against Fresno State where UCLA's rush attack was stifled, the two tailbacks and the Bruin offensive line have had their way against opposing defenses all season.
Granted, Thompson-Robinson has made it a habit of starting the first half of games sluggishly through the air. In the first half of play, Thompson-Robinson has a 119.7 passer rating in comparison to a 227.0 rating in the final 30 minutes.
But the signal-caller doesn't have to be perfect against the Sun Devils. Thompson-Robinson just needs to make good decisions and avoid turnovers. The running game should open up calls for play-action in the passing game as well as option plays for Thompson-Robinson to contribute with his legs. The Bruin offense, therefore, will be just fine.
It's the defense that I'm concerned about.
UCLA's secondary has looked shaky ever since allowing Fresno State quarterback Jake Haener to put up 455 passing yards on 39 completions two weeks ago. Against Stanford, the defensive backs seemed to play a better first half against the Cardinal, but allowed the Cardinal back into the game on two chunk plays that went for touchdowns.
I think the Bruin defense will have a hard time containing Daniels both on the ground and through the air. I'm just not convinced that the Bruin pass rush is disciplined enough to keep him in the pocket, and in no way do I believe the secondary can adequately cover receivers for more than about three seconds.
The Sun Devils are going to have no problem putting up points at the Rose Bowl. Whoever has the ball last is going to win this game.
Luckily for the Bruins, I think it'll end up with Thompson-Robinson and company.
Isabelle Friedman
Slot editor
Prediction: UCLA 35, Arizona State 31
I'm not going to lie, I thought UCLA was playing Arizona this weekend. I even wrote an entire prediction about the Bruins narrowly beating the Wildcats, so it's safe to say I'm not feeling great about my football expertise at the moment.
Regardless, even I can see the Bruins do not have this game in the bag.
UCLA has proven incredibly unreliable, with a jaw-dropping performance against 2019 national champion LSU immediately followed by an equally shocking loss to Fresno State. And don't for a second think that the Bruins' win last weekend against the Stanford Cardinal redeemed them from the embarrassment against the Mountain West Bulldogs.
Arizona State comes into this matchup with an average of 32.5 points per game, which doesn't bode well for Kelly's apparent strategy – that the best defense is a good offense. UCLA scored at least 35 points in every game this season but hasn't been able to hold an opponent to fewer than 24 points since its season opener against Hawai'i.
The Bruins' defense will either have to make an unprecedented turnaround or the offense will just have to hope to keep up with the Sun Devils' offense. With no outstanding defensive performances from UCLA this season – excluding its week one game against Hawai'i – this weekend's matchup will likely be a high-scoring game.
Just as it has all season, the Bruins' offense is going to be their saving grace – but just barely.
It's ultimately UCLA's game to lose. Hopefully the Bruins can keep their act together and play to the ability that we all know they're capable of.