Opinion: UCLA must provide more guidance, resources for premedical students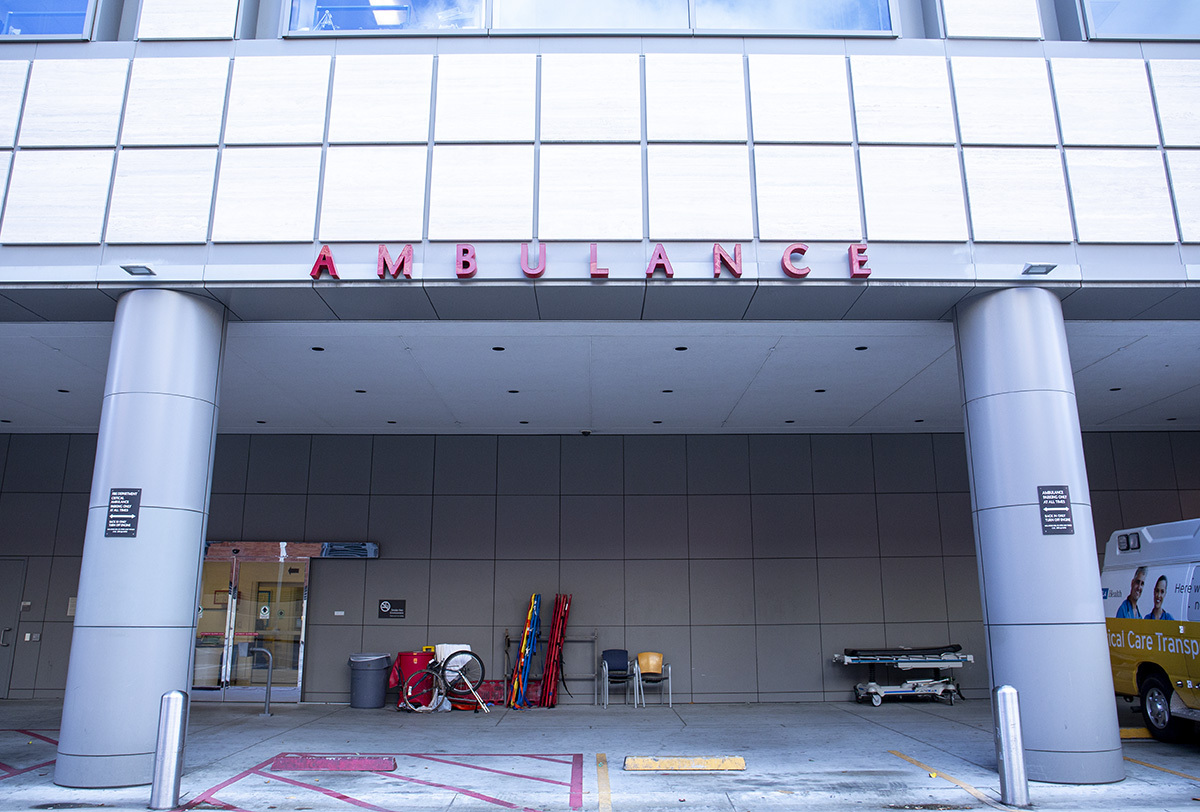 UCLA must do more to ensure that pre-med students receive clinical experience, which can be achieved through the creation of a pre-med advising office. (Daily Bruin file photo)
Becoming a physician isn't easy. But beginning the process doesn't have to be so hard.
Committing to the premedical path can be an overwhelming process for undergraduates – one that isn't made any easier by UCLA's lack of a pre-med, pre-health advising office.
Applying to medical school requires a great amount of planning. Students need to map out when to take rigorous prerequisite courses and what extracurriculars they want to be a part of. They also need to decide when to take the MCAT and when they'll actually apply to medical school.
Figuring out if the pre-med pathway is even the right fit can be challenging, which is where clinical experience becomes really important. However, the pandemic has made it very difficult to partake in this integral part of the pre-med experience.
In the 2020-2021 medical school admissions cycle, Bruins represented over a thousand medical school applications, more than any other undergraduate institution in the country. It's absurd that the largest producer of medical school applicants doesn't have a pre-med advising office.
Pre-med advisors could provide valuable advice informed by applicant experience and acceptance trends specific to UCLA. Many advisors also have contacts like medical school representatives and alumni who can open doors to a variety of educational opportunities, particularly the clinical ones that medical schools are looking for.
Clinical experience provides a small taste of what a medical career is like and can help students decide whether or not they enjoy it.
Additionally, clinical experience provides opportunities to build relationships with practicing physicians, producing mentor relationships that help students get important letters of recommendation for their applications.
To that end, having a medical center on campus would ordinarily be great, but finding these positions at Ronald Reagan UCLA Medical Center can be very competitive.
"I've seen so many (organizations) and clubs on campus that are associated with the hospital and do a lot of really cool volunteering, … but because it's so highly desired, they're extremely difficult to get into, and the process itself of applying to those organizations and clubs can be so draining," said Shrinidhy Srinivas, a second-year microbiology, immunology and molecular genetics student.
With the pandemic, there were limited opportunities for clinical experience available, emphasizing the need for UCLA to establish a premedical advising center. This center could have connected students to opportunities in the online environment and acted as a bridge between students and medical school admissions offices.
"During these COVID times, it would be really nice if UCLA had come up with a bit of a hybrid system to get us back in the hospital, because right now, no one's getting experience," said Emily Dunsford, a fourth-year psychobiology student. "(Clinical experience) is one of the most important parts of applying to medical school because they want to know that you know what you're getting yourself into."
Without a centralized source of information available or a place to turn to when in doubt, adjusting to the pre-med path can be especially taxing for students' psychological well-being.
Like so much else, these feelings have been worsened by the pandemic.
"I think it's probably amplified a sense of imposter syndrome which I suppose is the case for a lot of people," Srinivas said. "I think it's made me feel somewhat more insecure. … 'Am I doing as well as I should be? Am I doing all the right things necessary?'"
For students just starting out on the pre-med pathway, sorting through courses and the sheer amount of extracurriculars available is another challenge that a pre-med advising office could mitigate.
On other campuses, such as at Stanford University, the pre-med advising offices provide students with one-on-one appointments and/or drop-in hours to offer programming resources and help with the application process. This includes hosting professional school visits and consulting with faculty and staff when needed. Many students have found this to be very helpful and recommend meeting with advisors early on.
Knowing what's acceptable and actually available to undergraduates can be unclear at times, such as being able to participate in research, which is a common field of involvement for many pre-meds.
Hedi Zappacosta, a fourth-year molecular, cell and developmental biology student, said that as a freshman, she did not realize it was OK to take initiative in contacting professors about getting involved in research. If it weren't for her biomedical research minor, she may have never ended up in a lab.
"When I was a freshman, I had no idea what the requirements to apply to medical school even were," Zappacosta said. "Having a pre-med advising office would definitely have made my freshman year and sophomore year a lot less stressful in terms of finding extracurriculars, … and probably also it would have made … class schedule planning a lot easier as well."
That's not to say there aren't any helpful resources in place on campus for pre-meds.
In an emailed statement, UCLA spokesperson Ricardo Vazquez said the university has academic advisors and career counselors that provide a decentralized advising plan for pre-health students. For example, the UCLA Career Center offers workshops that help with mock interviews, personal statements and resume review, while academic advisors focus more on providing support for any major-related questions, like course planning.
But getting into the medical field is just too complicated and difficult for peripheral efforts. It's a challenge worthy of a centralized program with advisors exclusively dedicated to providing resources and advice that a general counselor just can't be expected to be responsible for.
Still, the university might not see a problem. After all, UCLA pre-meds had an acceptance rate of around 50% into medical school in the last cycle – and that's slightly above the 43% national acceptance rate.
But a 50% acceptance rate is also a 50% rejection rate. And the other half of our community's medical school applicants deserved a better shot than what they were provided.
Future classes of pre-med Bruins deserve better too.
A pre-med advising office would serve as a great starting point for those who don't know where to begin and continue to act as a personalized checkpoint for pre-meds as they continue further along their UCLA career.
A little guidance can go a long way.