Holiday pays homage to silent films, sheds light on impact of genre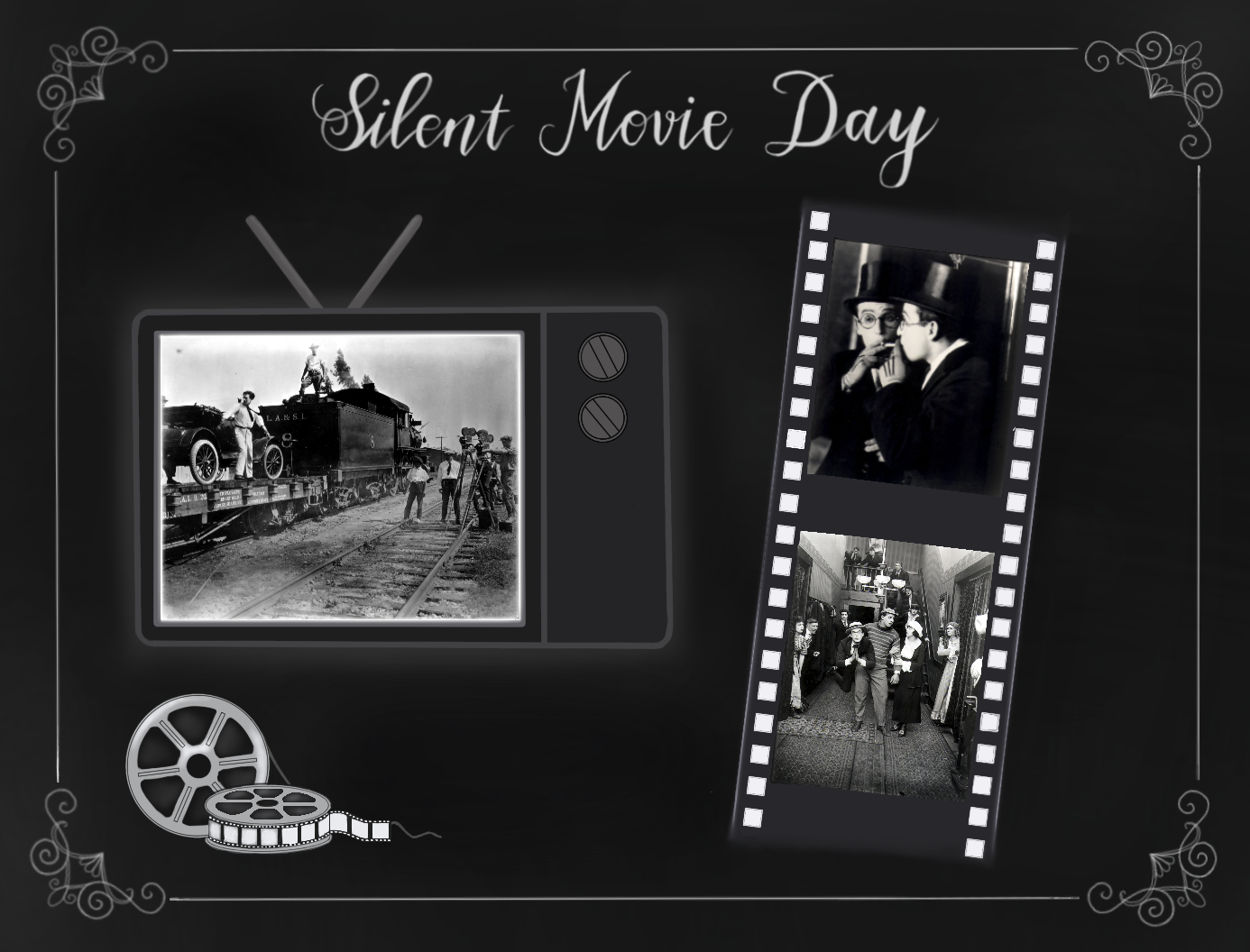 (Ashley Shue-Lih Ko/Daily Bruin)
National Silent Movie Day: Harold Lloyd
Sep. 29, 4:00 pm
online
free
National Silent Movie Day is cutting through the noise for silent films.
In its inaugural celebration this year, NSMD will celebrate the cinematic form Sept. 29 and encourages audience participation by hosting movie screenings, sharing film titles on social media and launching online campaigns. In honor of the holiday, the UCLA Film and Television Archive's Virtual Screening Room will be hosting a screening of restored shorts featuring American silent actor Harold Lloyd, introduced by NSMD co-organizers Brandee Cox and Steven Hill and followed by a post-screening conversation between Hill and granddaughter of Harold Lloyd, Suzanne Lloyd. Through working on the restoration and preservation of silent films over the past 15 years, Hill said he aims to involve younger generations in the appreciation for these films through NSMD.
"For me, the biggest reasons to create National Silent Movie Day was first to bring visibility to a neglected chapter of moving images to a larger audience and second, to give this particular audience a reason to reevaluate silent cinema as an art form," Hill said.
While silent movies present storytelling under a visually and emotionally heightened lens, Hill said they are often overlooked due to criticisms surrounding the screenings rather than the stories themselves. Stereotypes surrounding their rapid speed and goofy soundtracks when improperly screened have trumped the original luster and harmonious musical accompaniments they once displayed, he said.
"Silent film is the birth of cinema and you can trace the development of narrative storytelling through its very sophisticated forms," Hill said. "When sound is introduced, it actually steps back to development of film itself because of the limitations of the equipment they had to use."
[Related: Student-made short film addresses Asian American mental health, family dynamics]
Throughout the event, NSMD participants can navigate through silent movie history, watch restored shorts online featuring Harold Lloyd and discover renewed musical accompaniments recorded for the silent treatment screening, Hill said. Despite misconceptions surrounding silent movies' sound, he said music scores performed by composer Cliff Retallick will be featured to reflect how the films were properly screened in the past with music.
Alongside Hill's planning of NSMD, film programmer Paul Malcolm said the preservation and restoration of silent movies like Harold Lloyd's necessitated a day of celebration to raise awareness for the art form. Promoting access to quality silent movie screenings and encouraging global participation in funding and research are NSMD goals that can help shed light on an often overlooked genre, Malcolm said.
While foundational elements of storytelling are rooted in silent movies, Malcolm said the sensitive nature of preserving the nitrate film stock and disappearance of films in the distribution chain of theaters and studios have led to a critical need to protect the remaining film. Harold Lloyd's films are of particular interest in the UCLA Film and Television Archive's preservation work due to his comedic persona, Malcolm said.
"We've restored so many of (Harold Lloyd's) important shorts and feature films that it seemed like Harold would be a really great persona and screen figure to highlight," Malcolm said. "Harold represents an American dynamism, an eternally optimistic young person on the rise, and his comedy is all built around that optimism and can-do attitude."
[Related: School of Theater, Film and Television professors prepare for in-person courses]
Recalling Harold Lloyd's impact on silent shorts, Suzanne Lloyd said her grandfather's motivation was to deliver authentic comedy as a character played by a genuine person. Though a prop bomb and cigarette explosion left the actor with missing fingers on his right hand, she said her grandfather remained committed to delivering comedy on a regular basis – despite the physical setback.
"Harold felt very strongly about having a character to base himself on and a second subplot rooted in romantic comedy," Suzanne Lloyd said. "He always wanted realism in how he connected with people in a scene."
In her work with teaching children about silent films, Suzanne Lloyd said the engaged responses she receives from young audiences are a hopeful reminder that her grandfather's comedy and the genre's foundational impact have a continued reach today. The warmth and sincerity Harold Lloyd exudes on screen is a reason why audiences of all ages can root for him in the various situations he encounters in his films, she said.
"Silent film actors are like the great designers or architects where you take the bones of what they built and then build off of that as a template," Suzanne Lloyd said. "People need to find out where silent films came from and what sparked that genre of comedy and acting."