Comedic play 'Our Man in Santiago' combines humor, American history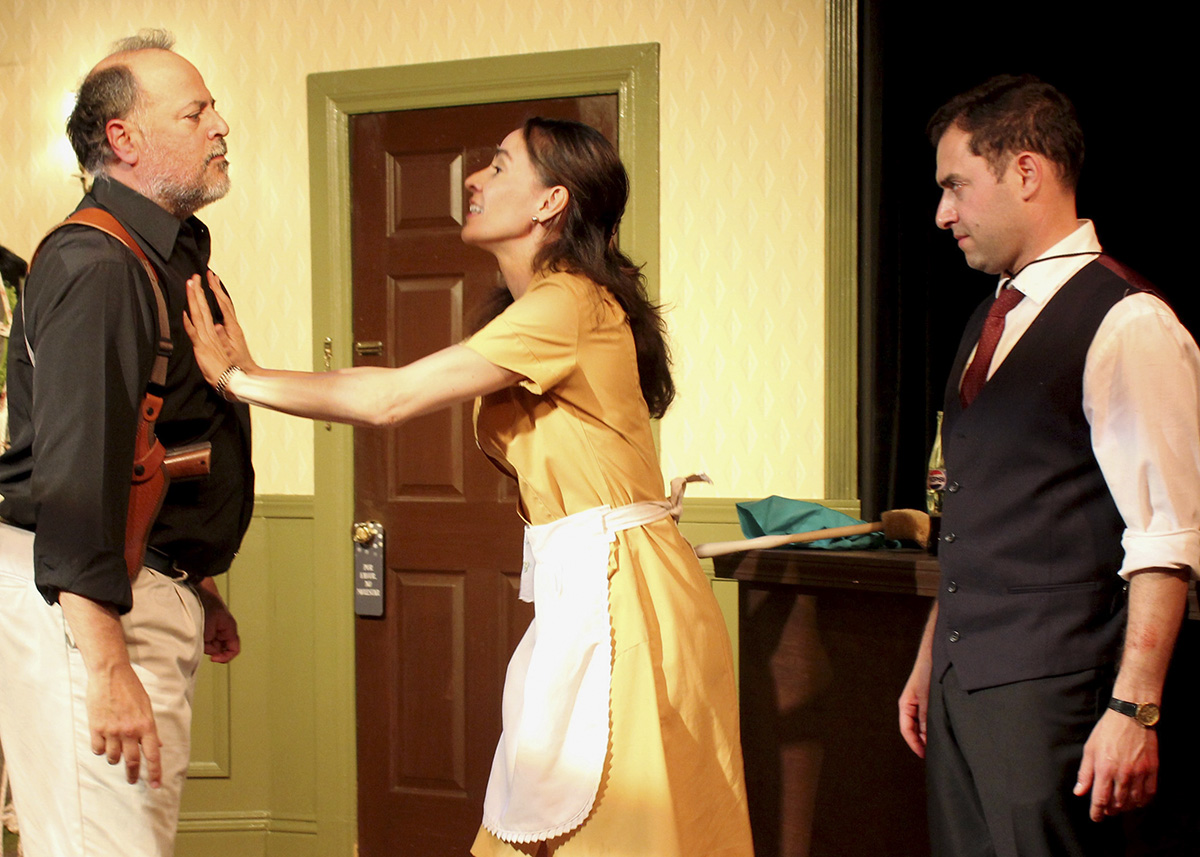 Written by Mark Wilding and starring alumnus Nick McDow Musleh, "Our Man in Santiago" follows the true story of CIA activity in 1973 Chile but remolds the narrative into a spy-thriller comedy play. (Courtesy of Charlie Mount)
"Our Man in Santiago"
Sept. 24 to Oct. 24
Theatre West
$15-$30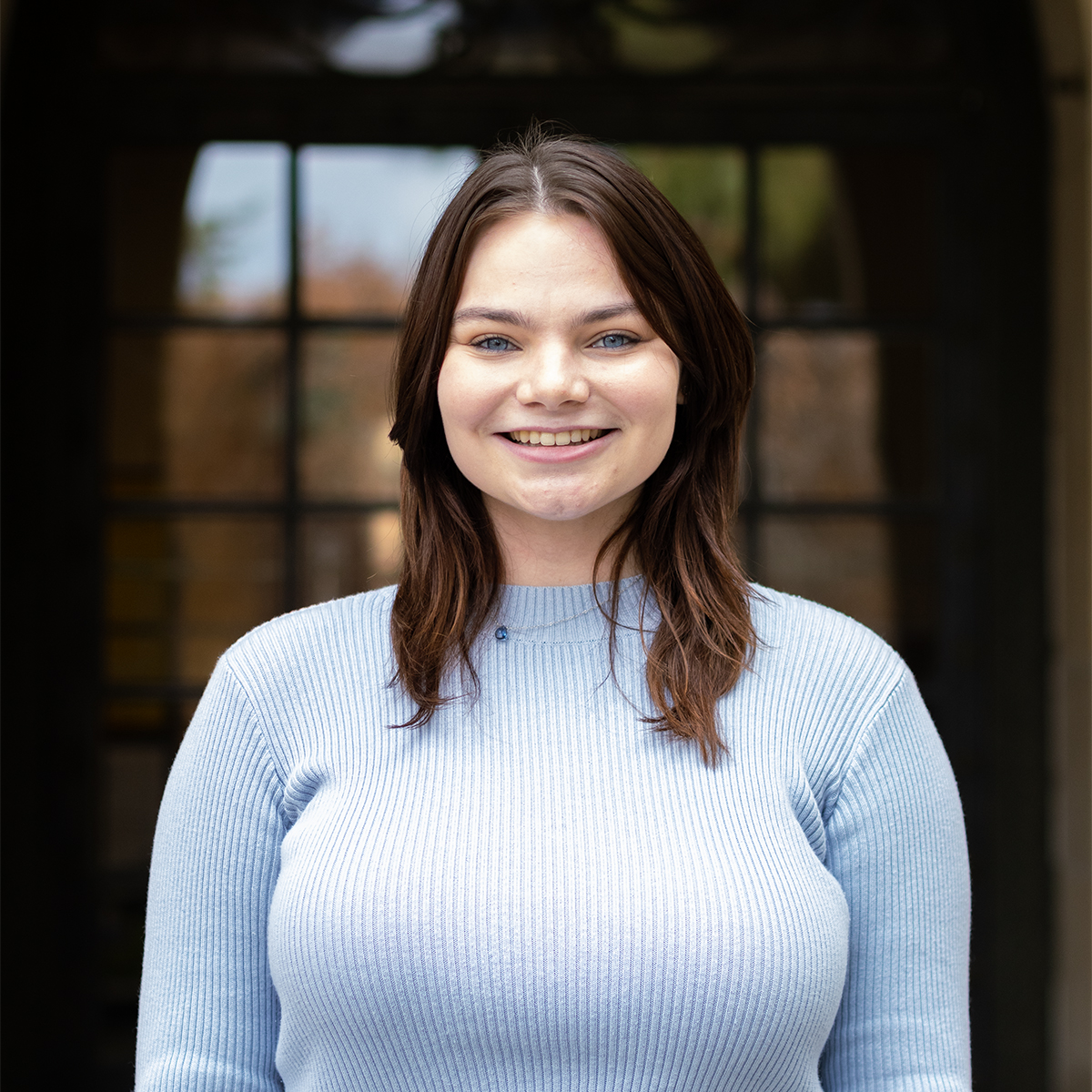 This post was updated Sept. 26 at 9:35 p.m.
Espionage hijinks meet American history in "Our Man in Santiago."
After its initial debut was shut down because of the COVID-19 pandemic, the comedic play returns to Theatre West for a five-week run from Sept. 24 to Oct. 24. Written by Mark Wilding, the show stars alumnus Nick McDow Musleh as Daniel Baker, an unwitting amateur spy enlisted by the CIA to investigate a wildly outrageous last-ditch attempt to take down a coup d'état in 1973 Chile. Basing the play on the true story of the United States' failed removal of Chilean president Salvador Allende, Wilding said he wanted the show to be a thriller with the added element of a whodunit mystery.
"The CIA (was) using a glee club as (a) cover to try and get these operatives into Chile to overthrow Allende," Wilding said. "The mission went south because it turned out that half the people recruited couldn't sing. I was like, 'That's just ludicrous.'"
Inspired by Gabriel García Márquez's article in Harper's Magazine that Wilding read in high school, Wilding said the historical anecdote struck him as emblematic of American efforts to undermine foreign governments. He said that because of its story potential, he sat with the idea for several decades until he came up with "Our Man in Santiago," which takes place three years after the attempted overthrow.
[Related: Alumnus's play 'Closely Related Keys' explores themes of unconditional love]
Musleh said fast-paced comedies such as "Our Man in Santiago" are one of the best ways to deal with U.S. history because the comical details of the events can be expected in a farce. Alongside Musleh, actor Presciliana Esparolini – who plays double agent Maria – said Wilding managed to capture humor in serious matters like the military coup on Allende. Despite the play's satirical conventions, Esparolini said she found the story to be realistic, which she attributed to the sound design and dialogue establishing the backstory as well as performances that transport the audience back to 1973.
"To take something like this, … something so historical and serious and (make) it funny … is very hard to pull off," Esparolini said. "(I thought), let's take something so serious that took place in U.S. history, and let's turn it on its head and see what happens."
With a cynical view of the world, Wilding said he generally gravitates toward a darkly comic tone in his writing, and "Our Man in Santiago" is no exception. In his mind, Wilding said the tragedy is treated with humor, such as physical comedy, as well as a deep empathy for Chile. When balancing the dramatic and comedic elements, Wilding said his time on "Grey's Anatomy" and "Scandal" helped him write characters the audience can identify or sympathize with.
For instance, Williams said Musleh's character Daniel is in over his head with the treacherous waters he is navigating for the mission as well as arguing schools of thought in the CIA with his main antagonist, Jack, played by George Tovar. Musleh said his approach to portraying a fictionalized character in a world based on real events is a journey of learning the full spectrum of his character's motivations. Furthermore, he said adapting his skills to this role went hand in hand with his background studying Shakespeare, as comedic and Shakespearian writing overlap in their rhythms.
Esparolini said she is excited to play double agent Maria since she has never had the opportunity to play two roles at the same time. She said stepping into a character is similar to putting on a new skin of a different person by fleshing out details such as their favorite foods and colors as well as what they wear, eat and how they behave on a daily basis.
[Related: Student-made short film addresses Asian American mental health, family dynamics]
Using the extended time from the pandemic, Esparolini said she has been able to dive deeper into her role by researching the historical events and settings of the characters' world. Likewise, while Musleh said he was drawn to the characters Wilding created, he believed in the play's themes above all else when he first read the script. Complicated questions about a person's moral compass and whether CIA agents view their jobs through rose-colored glasses were topics Wilding said he wanted to address, making the play a story of its own.
"When you … do something historical, you can't get too mired in the details of what happened in the past because they won't necessarily be entertaining," Wilding said. "You just have to put a character in there and let your imagination go to 'How would Nixon and Kissinger have reacted to this?'"
Jones is the 2022-2023 Arts editor. She was previously an Arts staff writer from 2021-2022. She is a fourth-year psychology student from Las Vegas.
Jones is the 2022-2023 Arts editor. She was previously an Arts staff writer from 2021-2022. She is a fourth-year psychology student from Las Vegas.