Graduate student's art exhibit speaks on diasporic communities through soil
Fine arts graduate student LaRissa Rogers road tripped across the country, collecting soil at state borders to become part of her show "On Belonging: The Space In Between." (Antonio Martinez/Daily Bruin)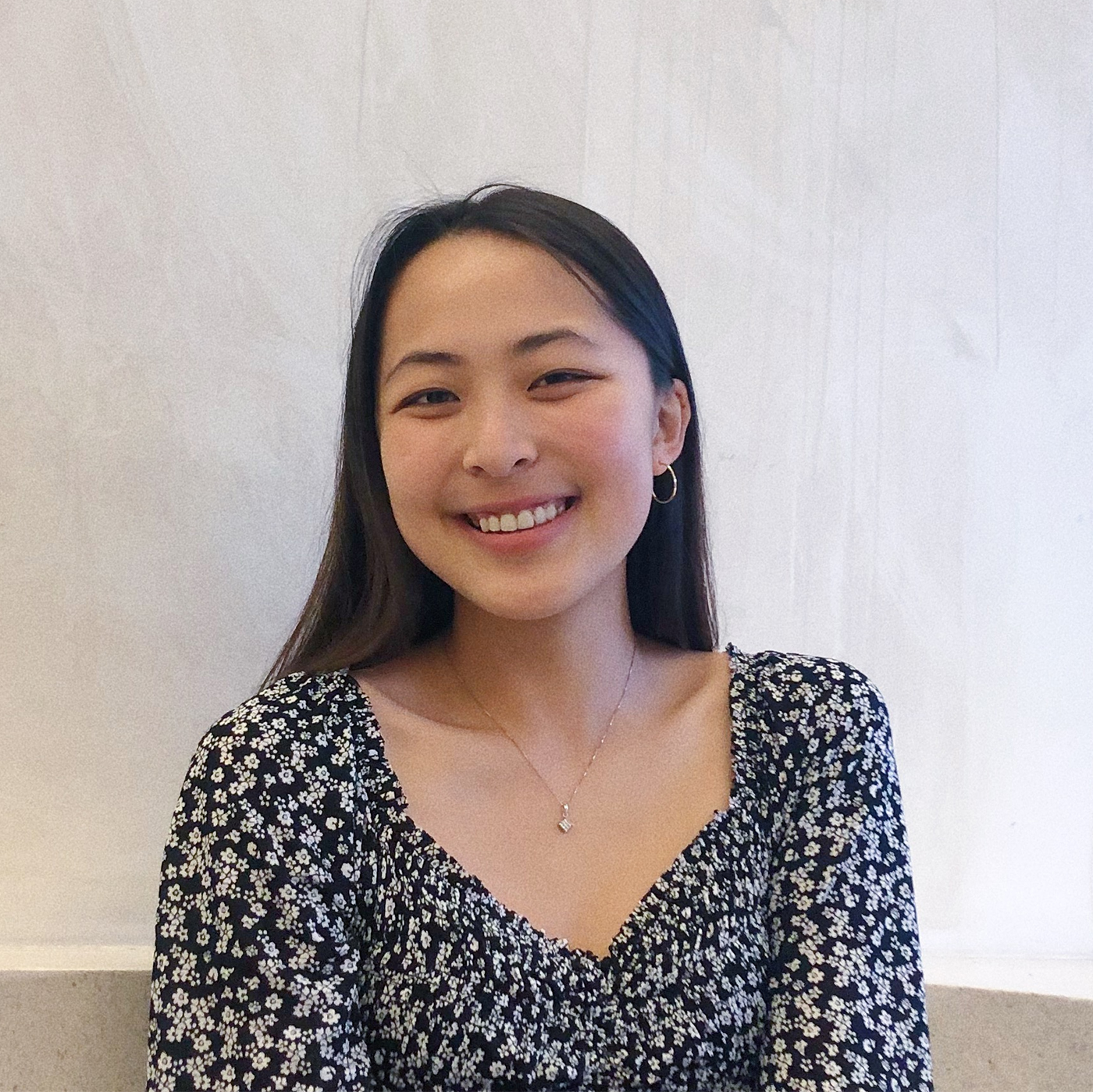 LaRissa Rogers is resculpting her history with soil.
In her show "On Belonging: The Space In Between," the fine arts graduate student uses soil and other tactile elements to explore her relationship to land and belonging. The artist's exhibit is on display through Friday at Second Street Gallery in Virginia, where she built and installed three slabs of soil on mounts. Rogers said she became entranced with soil because of how it not only carried the history of a particular land, but also conducted her own Afro-Asian family history.
"Historically, this act of movement and flight is very particular to diasporic histories and way of life," Rogers said. "I started to think about what it means to create and make space and place and community and what it means to be in this nomadic state where you're never somewhere for very long."
This transient mode of being bled into her artistic process, particularly the manner in which she gathered the soil to create her soil slabs, Rogers said. While on a cross-country road trip with her friend and fellow fine arts graduate student student Jackie Amézquita, she said she collected soil at each state border while thinking about what it means to be in a liminal, unpossessed space. For Rogers, the soil carried personal and historical images, as well as ideas of how the plantation system, capitalism and patriarchy have affected the migration of diasporic people.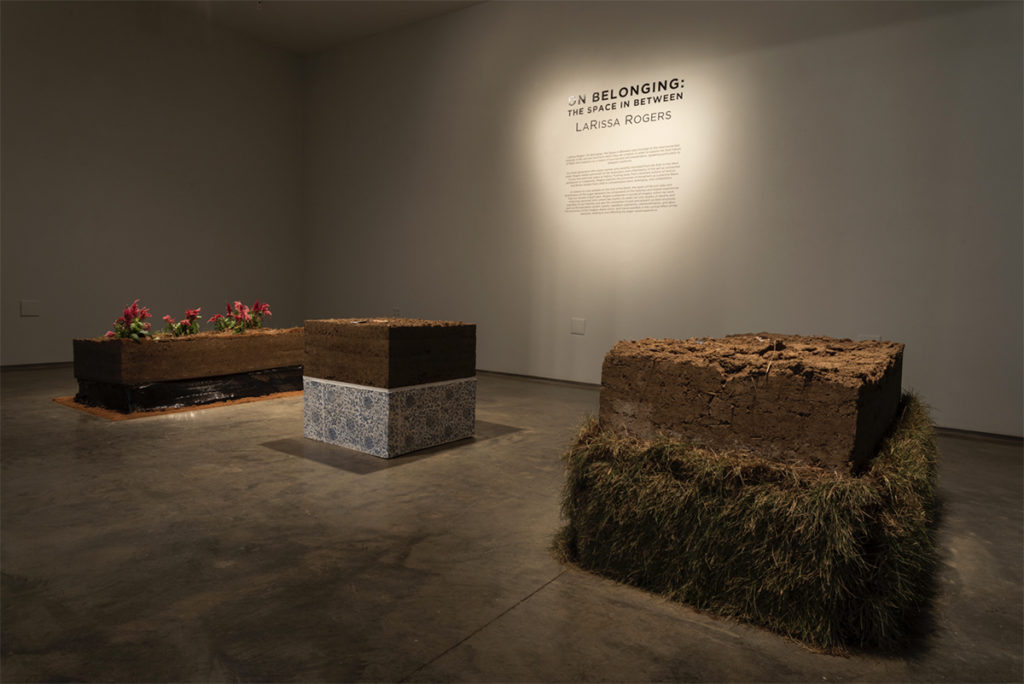 [Related: UCLA professor, students create project to honor deaths of migrant women]
Soil is a nontraditional medium – as opposed to painting and sculpture – which Second Street Gallery Executive Director and Chief curator Kristen Chiacchia said allowed her to learn about the extensive creative process behind each piece in a hands-on manner. Whereas artists who created paintings would simply package and send over their pieces, she said Rogers created her soil slabs in the gallery space. Spending time with Rogers as she worked through her process made way for Chiacchia to dive deep with the artist into the symbolism behind the images present in the pieces, Chiacchia said.
"Working with these materials can sometimes be a little unpredictable," Chiacchia said. "I said (to Rogers) that you have to look at the (materials) and the soil as your co-collaborators. Sometimes, it's necessary to just let it go and let your collaborator take over and just adapt."
Although Rogers and Amézquita did not directly work on each other's projects, Amézquita said their joint trek across the country allowed them to develop their conversations about soil as a place of memory. Explorations of historical narratives and the stories erased under layers of earth are prominent in both of their work, Amézquita said.
In addition to soil, Rogers said her collaborators included candied sugar, sod and porcelain for the mounts. Rogers said she was particularly interested in how sugar relates to her dual heritages since sugar was once inaccessible to slaves and was harvested in sugar plantations by early Korean immigrants to the United States. Similarly, Rogers said the sod was a vessel for social commentary and historical reflection.
"When I was in Virginia was thinking through the space of the golf course as one of elitism, but also of exclusion, especially for Black and brown people," Rogers said. "The sod refers again to these systems of class and accessibility and whose bodies are welcome and comfortable within those spaces."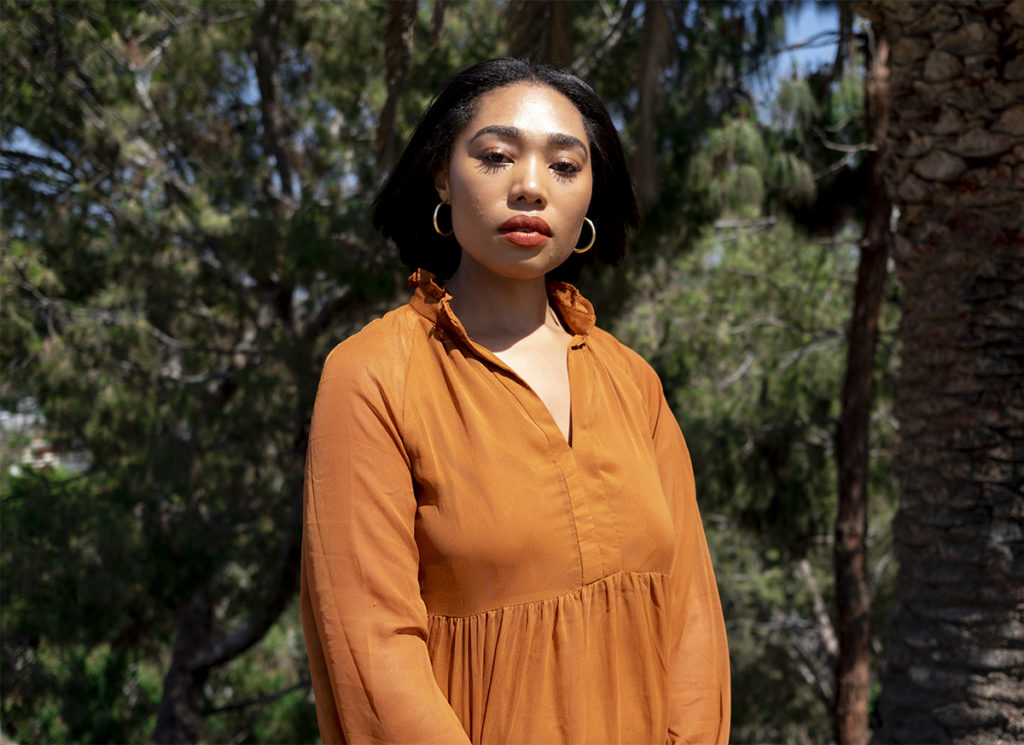 [Related: 'Shadows Fall Down' spotlights connections in art across time, distance]
Additionally, Rogers said porcelain was the only association she had to her Korean heritage for a while, having never been to Korea herself. The blue and white image of the Asian ceramic was something she said she remembered seeing all around her house, which molded the idea for this piece.
In fabricating a patterned ceramic mount, she said she was able to reflect on her mother's journey from Korea and comment on how certain aesthetics are appropriated in the American market to broadly represent a certain culture. This depth of meaning and creative use of medium is what makes Rogers's work engaging, Chiacchia said.
"People walk into the space and they're encountering these soil sculptures that (Rogers) created with these images embedded in them, and there's a lot of questions," Chiacchia said.