Bruin Bash 2021 shines with stellar performances from Rico Nasty, opening artists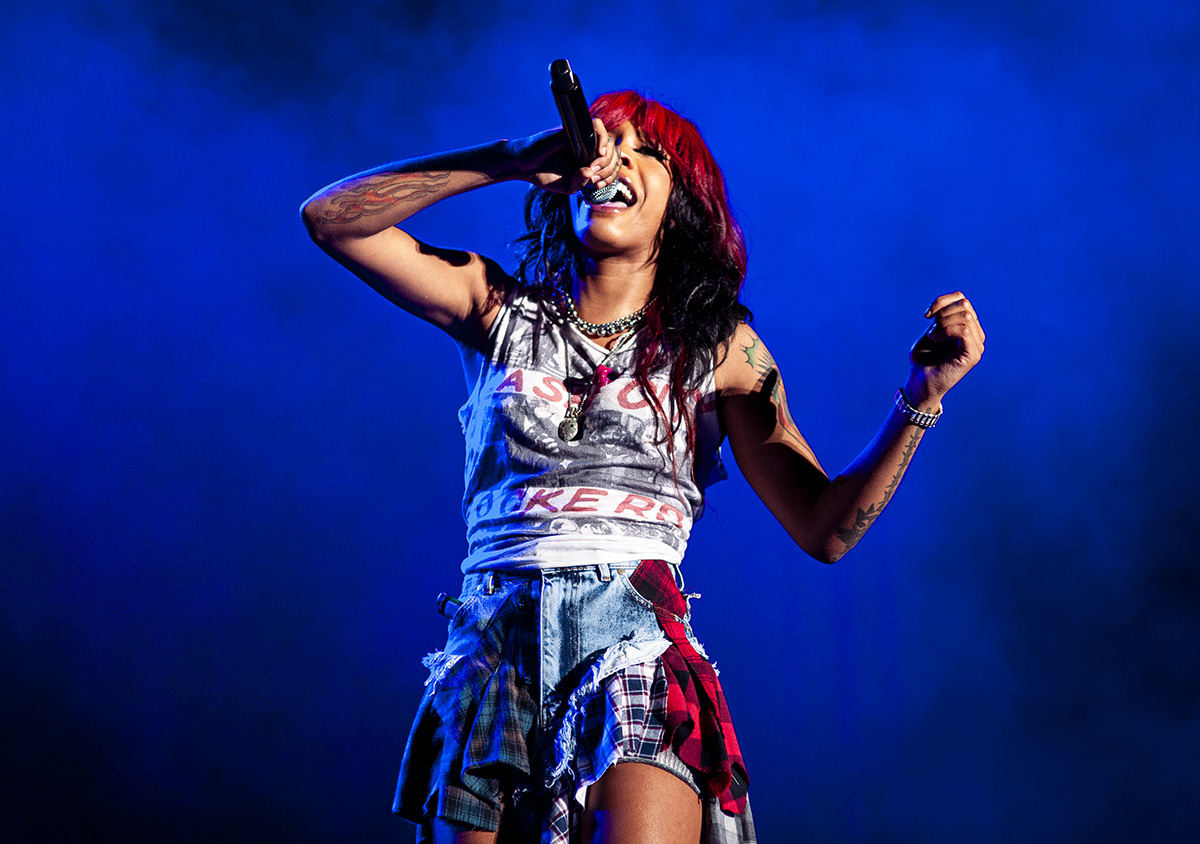 Bruin Bash returned to its in-person format with a star-studded lineup headlined by hip-hop artist Rico Nasty. (Chelsea Westman/Daily Bruin)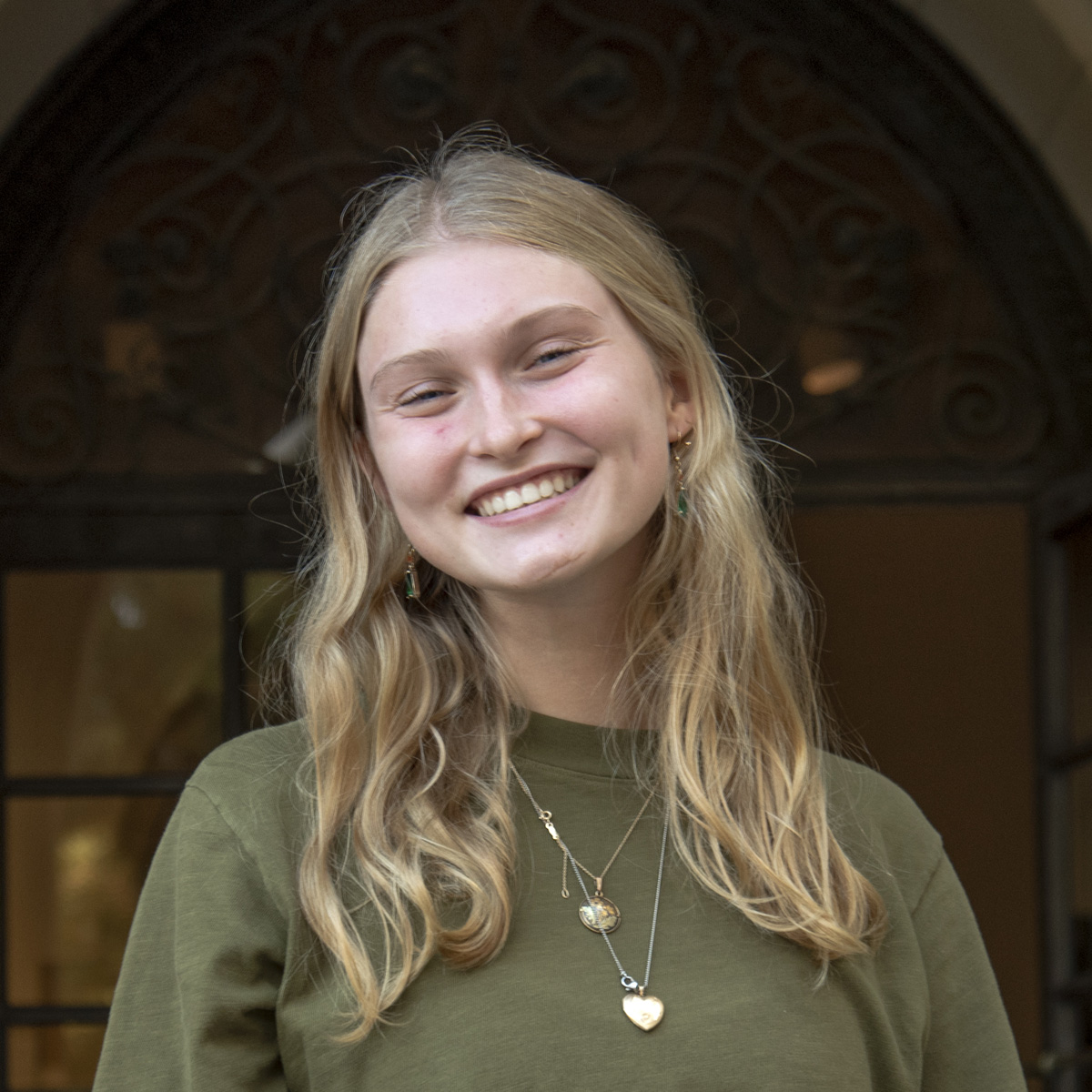 This post was updated Sept. 22 at 10:32 p.m.
Bruin Bash launched students into another dimension following a year of navigating rocky terrain.
Turf-covered tennis courts served as the dance floor for the annual event, with the Los Angeles Tennis Center's scoreboard transformed into a space-themed display. Two projector screens flanked the stage, displaying the concert's developments and futuristic graphics for students in the seated areas – yet Bruins were almost entirely on their feet, whether on the floor or in the stadium's bowl. Students in the stands cheered for their dancing peers who were stealing the limelight on the ground as each group fed off each other's energy. Fourth-year education and social transformation student Jerikka Thomas said she was excited to see headliner Rico Nasty live.
"I hope (tonight) will be really, really hype and energetic and just a great welcome back into Westwood," Thomas said.
Before the first artist took the stage, graduate student DJ Olea kept spirits high with thumping beats and played recent hits such as City Girls' "Twerkulator" and classic tunes such as Kanye West and Estelle's "American Boy." After seeing the reactions from the crowd, DJ Olea proceeded to play "Kiss Me More" and "Woman" as an enthusiastic audience cheered for more songs by hip-hop artist Doja Cat. DJ Olea continued to engage with the crowd, shouting out the high-energy dance moves rippling through the left side of the stadium.
Students continued to file into the stadium as opener Tkay Maidza took the stage about half an hour after the scheduled 8 p.m. time slot. Blue and gold lights bathed the crowd as the hip-hop artist, dressed in pink and black, sang along to bouncy beats. After second song, "24k," the stadium was almost completely full as students sang "whoomp, there it is."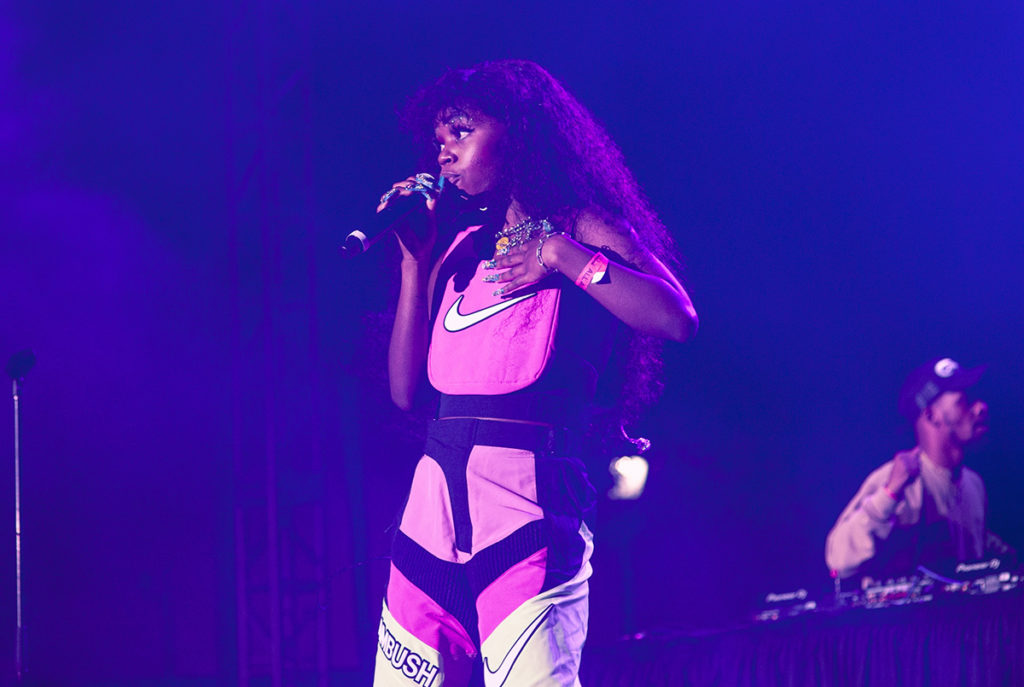 The dark, thick bassline of "Syrup" matched the rapper's lyrics, with stage lights turning pink and complementing Tkay Maidza's outfit. And with the sultry song "Cashmere," students in the stadium turned on their phone flashlights and waved them in unison. In between each track, Tkay Maidza took a moment to interact with the crowd and introduce each song using call-and-response games while also reminding the crowd to be aware of their surroundings.
"Please take a step back, make sure you're safe over here," Tkay Maidza said.
With a teal top and shiny sunglasses, Yung Baby Tate emerged as the second star of the night. Met with cheers from the audience, the hip-hop artist danced and twerked along to her tracks, such as "Rainbow Cadillac," under blue and purple lights. As she hit the high notes in songs like "Lesson Learned" and ventured on spoken tangents, the crowd screamed along with her.
The slower and sweeter "Baecation" led to Yung Baby Tate bending down and extending her arm into the crowd. She then pointed to the different sections of the stadium, riling up the audience with a lighthearted segue into her track "Eenie Meenie."
[Related: Rico Nasty to headline Bruin Bash with opening acts by Tkay Maidza, Yung Baby Tate]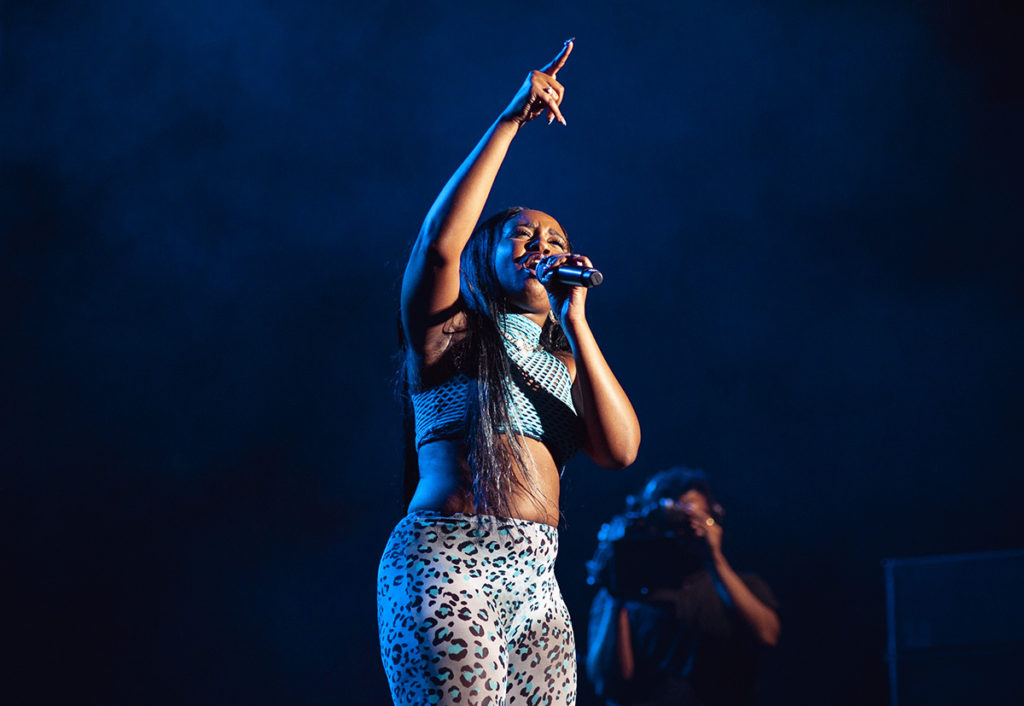 Next, she launched into Ashnikko's viral track "STUPID," which Yung Baby Tate collaborated on, reenergizing the crowd around the concert's halfway point. Another performance of her TikTok-famous track "I Am" initially began with stripped-down, spoken vocals before flowing into the heavy production of the original version.
In addition to Bruin Bash's DJ Olea, each artist came with their own DJ to introduce the respective musicians and perform alongside them, but Rico Nasty's official DJ, DJ Miles, repeated a couple of tracks from earlier. Regardless, students met the partially replayed soundtrack – including RL Grime's "UCLA" and Miley Cyrus' "Party In The U.S.A." – with renewed enthusiasm.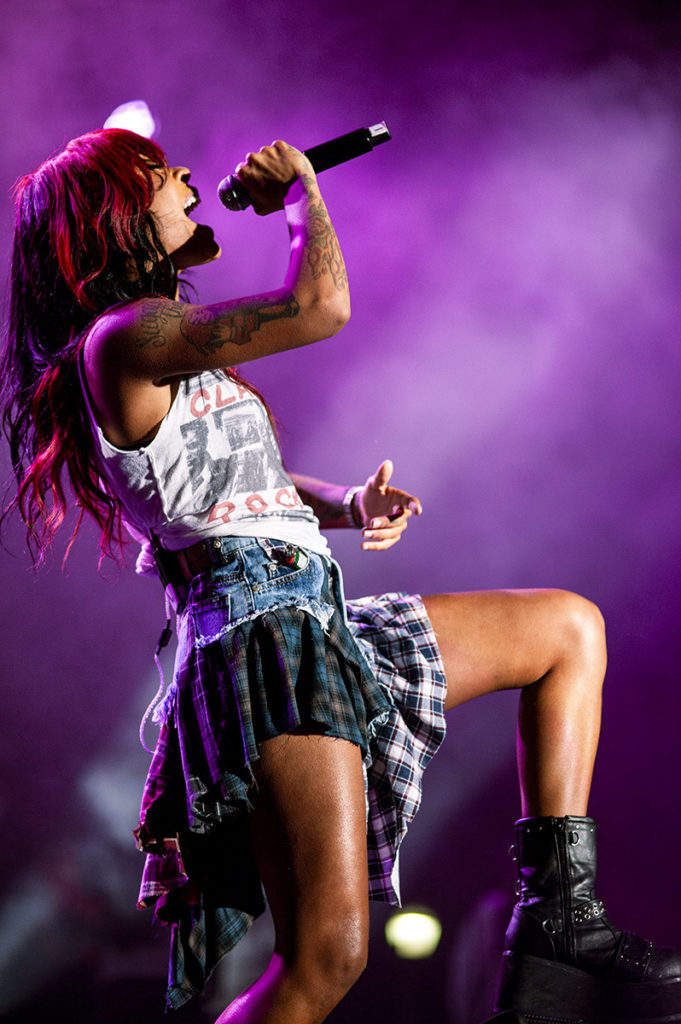 With another use of call-and-response interactions, Rico Nasty claimed her place as the headliner while the crowd chanted "Nasty." The Bruin Bash star embodied the stage with an energetic flow, interspersing shouted verses with crooning lyrics.
In a grunge-inspired outfit, Rico Nasty thrusted and twerked to tracks "10Fo" and "Let It Out," which were immediately followed by a retro-sounding recording. Continuing to catch the crowd off guard, Rico Nasty reverted back to her trademark belting in "Cold."
The rapper abruptly transitioned between songs with the occasional scattered commentary. Crowd favorites included Doja Cat's "Tia Tamera (feat. Rico Nasty)," "Pussy Poppin (I Don't Really Talk Like This)" and "Smack A Bitch," which are all tunes popularized through TikTok. When energy began to dwindle and attendees filed out of the stadium, Rico Nasty encouraged students to continue partying before her concluding track "Rage," which returned Bruins from orbit.
"Y'all are gonna sleep so good tonight," Rico Nasty said.
Durgin is a senior staff writer for Arts & Entertainment. She previously served as the Music | Fine Arts editor from 2021-2022 and was an Arts contributor from 2020-2021. She is a third-year English and geography student from Meridian, Mississippi.
Durgin is a senior staff writer for Arts & Entertainment. She previously served as the Music | Fine Arts editor from 2021-2022 and was an Arts contributor from 2020-2021. She is a third-year English and geography student from Meridian, Mississippi.