UCLA students, faculty hope for continued diversity in UC student body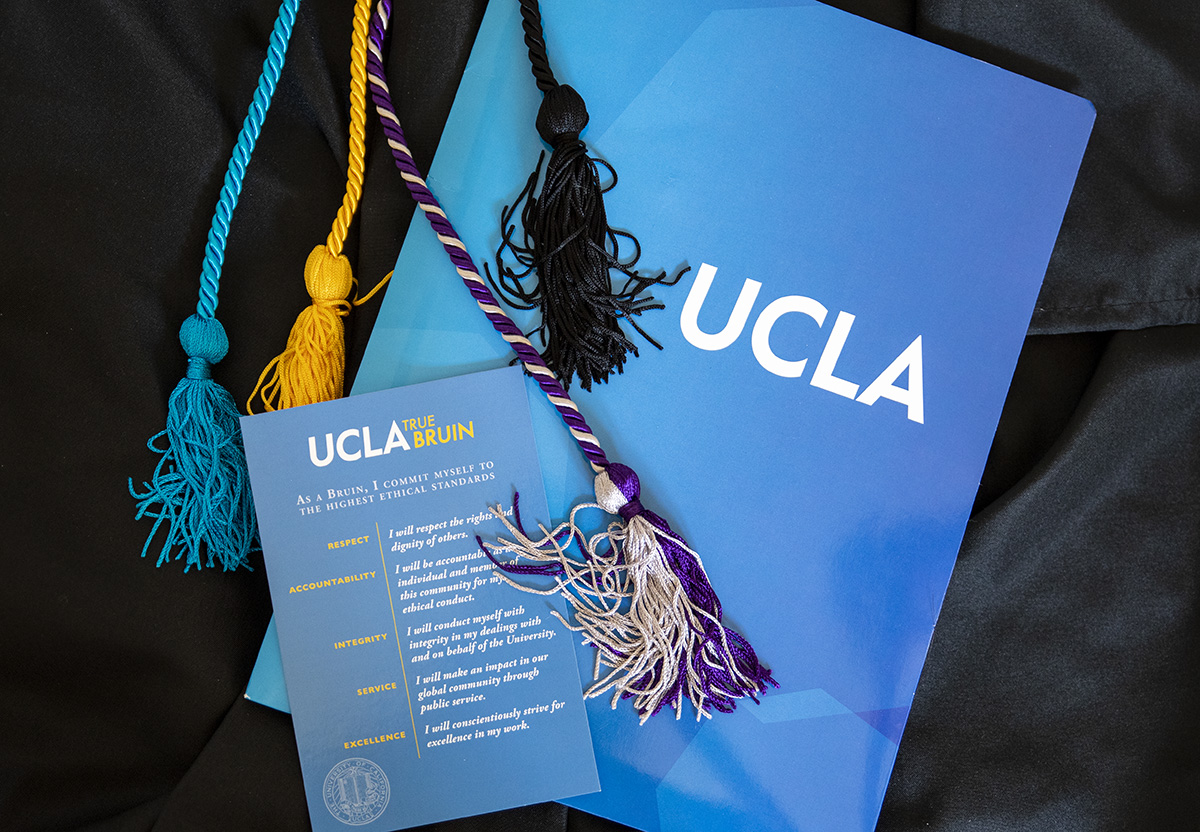 The University of California admitted its most diverse class of students for the fall 2021-2022 school year. (Ashley Kenney/Photo editor)
The University of California should continue to make its student body more diverse despite the increase in minority students admitted in 2021, UCLA students and faculty said.
The UC admitted its most diverse class ever for the class of 2025 – 43% of admitted California freshmen belonged to racial and ethnic minority groups, according to a UC Office of the President press release.
Gary Clark, director of UCLA Undergraduate Admission said this incoming class is not only UCLA's most diverse but also its most academically accomplished. He added that although standardized test scores were not considered in UC admissions, admitted students still displayed excellence in GPA and high school course rigor. The high school GPA on a 5.0 scale of the middle 25% to 75% of admitted freshmen this year ranged from 4.19 to 4.32, according to UCOP.
The UCOP press release also said UCLA received the highest number of freshman applications on record this year, increasing by 11% while admission rates dropped from 14.4% to 10.7%.
In May 2020, the UC Board of Regents unanimously approved a plan to make the UC test-optional during the fall 2021 and 2022 admissions cycles and test-blind during the fall 2023 and 2024 cycles. Clark said he believed this decision led to the increase in applicants to UCLA this year.
Mitchell Chang, an education professor, said that standardized test scores are more strongly correlated with income than race, and removing the standardized test requirement may have engaged students from low-income, minority communities, causing a ripple effect among populations not usually reached by the UC admissions system.
Diversity is one of the most important aspects of the college experience, Chang said. He added that his research found that students in racially and ethnically diverse settings experienced increased academic and personal growth, making a varied student population essential for quality education.
Chang said that while Proposition 209, a 1996 California proposition that banned the consideration of race in college admissions, created barriers to diversity, UCLA's commitment to diversity shows its excellence.
"At a place like UCLA that's super highly selective, we expect these students to become the leaders of tomorrow," he said. "If they're not exposed to differences – especially racial differences – as well as many other types of differences, … I think we do our state a real disservice because students aren't well prepared."
However, some students, such as transfer students, were disproportionately affected by dropping admissions rates. The transfer admission rate decreased by 16% at UCLA, according to UCOP admissions data.
Marilyn Pham, an incoming third-year mathematics and economics transfer student, said transfer students have important life experiences and perspectives that benefit the student body.
"Nontraditional students from so many ways of life bring that type of diversity … that enriches the UCLA experience," she said. "(Transferring schools) shows so much commitment (and) determination that I would want my student body to have."
Despite the decrease in the transfer admissions rate, Pham said she hopes UCLA admits more transfer students and commits to its thriving transfer student body, which is a major reason why she applied to the university.
Sydney Richardson, a first-year dance student, said being accepted to UCLA excited her because of its commitment to upholding diversity.
"To be able to see so many of my future classmates who are from different countries and in different ethnicities and have different values and belief systems is so relieving," she said. "I know that even if I'm a minority in a classroom, I still have such a community of people of various cultures who I can go to."
However, Richardson said despite these gains in diversity, she is still a minority in the UCLA community as a Black student.
"Going to school, where I won't necessarily always see someone who looks like me, is going to be something that I'm going to have to get used to," she said. "However, I feel like, on the bright side, the school is doing a lot to increase diversity and inclusion, especially with this new class of students."
To address concerns about the size of minority communities, the UC wants to expand admission across all UC campuses to support more of California's students, according to an emailed statement from UCOP spokesperson Ryan King. King added that the UC is exploring pathways such as reducing degree time, leveraging summer lessons and remote learning in order to support more students.
Chang said he sees expanded enrollment as a huge boost to diversity and a way to better serve the California community, especially since the UC system receives funding from California residents.
However, Chang added he believes the increasing cost of a UC education will make enrolling more students difficult. He said UC Berkeley's recent freeze on enrollment in order to mitigate environmental harms caused by a growing student population is an example of a key hurdle.
"We want to serve the broader range of the population better," he said. "Getting those students on campus makes a great deal of sense for us to add to the educational potential of the institution because of the benefits of diversity."