Community members implore UC, UCLA to better protect undocumented students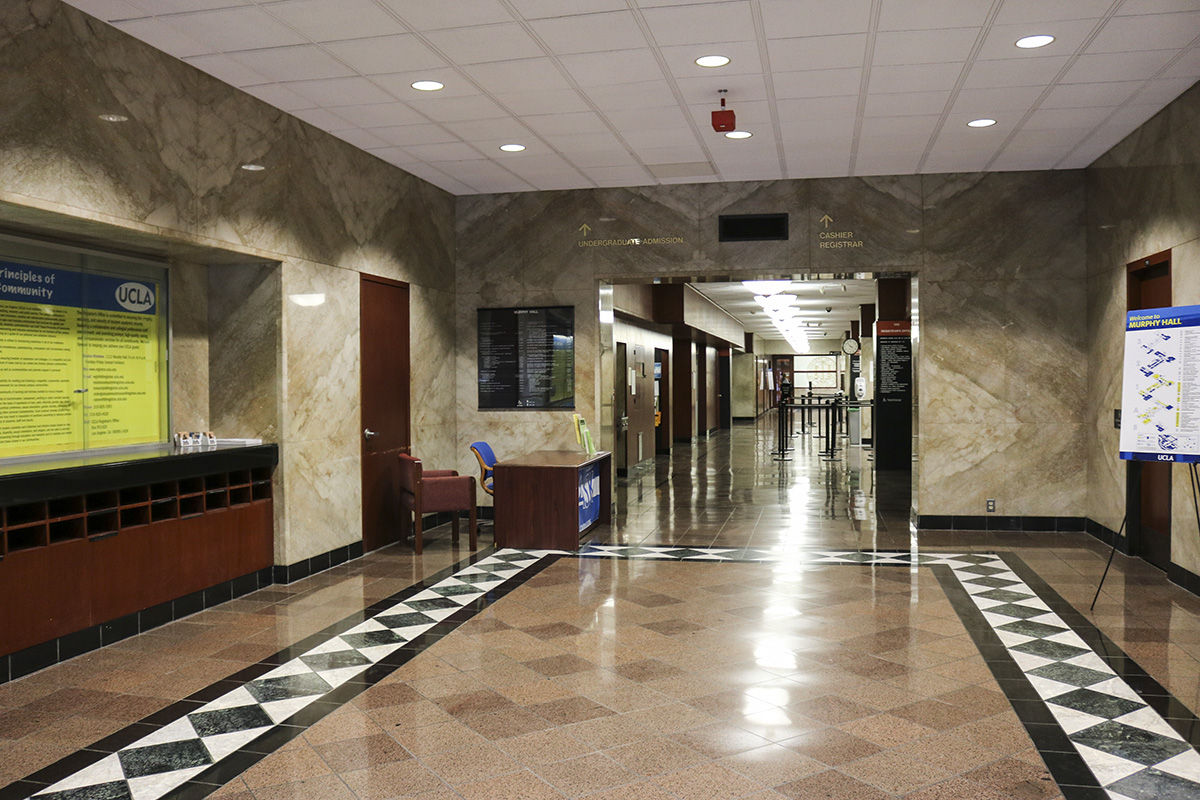 UCLA students and faculty are pushing the university to do more to protect undocumented students after the ruling of a federal judge in Texas who declared the Deferred Action for Childhood Arrivals program unlawful in July. The ruling prohibits the processing of new DACA applications.(Daily Bruin file photo)
UCLA students and faculty members are urging the university to protect undocumented students after the inaction of the University of California and UCLA to address the ruling of a federal judge in Texas who declared the Deferred Action for Childhood Arrivals program unlawful in July.
The ruling prohibits the processing of new DACA applications. The court order does not affect current DACA recipients, but the decision relegates many undocumented immigrants to an uncertain future, President Joe Biden said.
UCLA spokesperson Ricardo Vazquez said in an email statement that the university has a longstanding commitment to support students of mixed-status communities. Vazquez added that UCLA will continue to advocate for a positive solution for undocumented students by partnering with key organizations to pass legislation that will permanently protect undocumented students.
"UCLA's DACA and undocumented Bruins are not political abstractions," Vazquez said. "They are students, colleagues, friends and neighbors who we respect as valued members of the Bruin community."
Cassandra Gatica, a third-year sociology student and the UCLA Undergraduate Students Association Council internal vice president, said the UC system and UCLA should take more action to advocate for undocumented communities and provide them with more academic resources to ensure access to education.
All 15 USAC offices signed a statement of solidarity in August that condemns the Texas judge's ruling, calls for the UC and UCLA to further advocate for students and states a continuous collaboration with the organization UCLA Improving Dreams, Equity, Access and Success, a campus organization that supports undocumented students.
Jeffry Umana, a second-year political science student and the IDEAS internal representative, said in a written statement that all USAC council members signing the statement of solidarity will help urge the UC to ensure undocumented students have access to much-needed academic, emotional and health-related resources.
Kent Wong, director of the UCLA Labor Center, said undocumented students must continue organizing and campaigning to gain visibility from the UC administration.
Over the summer, the UCLA Dream Resource Center, an organization that provides advocacy training for undocumented students and allies, created a 16-member cohort of UC Dream Summer Fellows across six UC campuses. The cohort collaborated to develop statewide initiatives to support undocumented students within the UC system, Wong said. Over the course of the summer, the cohort pledged to launch an undocumented student network to work together as UC student activists, he added.
"We always knew that (DACA) was not the ultimate solution; it was a partial victory that was fought for and won by undocumented immigrant youth," Wong said.