Alumnus's creative production design of Grammy Awards nominated for Emmy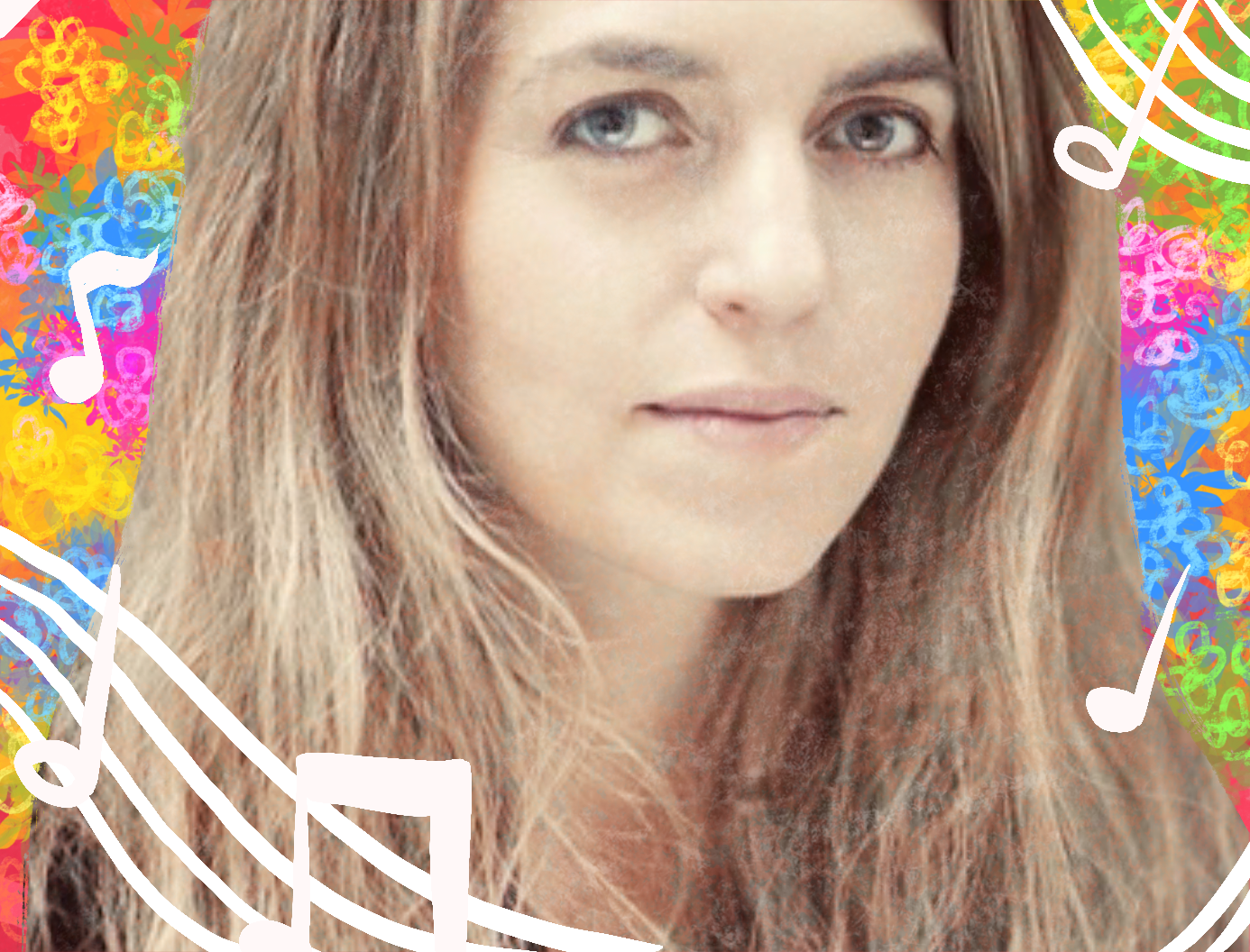 As the first to design a Grammys set with no live audience, production designer and alumnus Misty Buckley experimented with new stage layouts and colorful, organic designs in the 63rd Grammy Awards. (Photo courtesy of Misty Buckley. Photo illustration by Katelyn Dang/Illustrations director)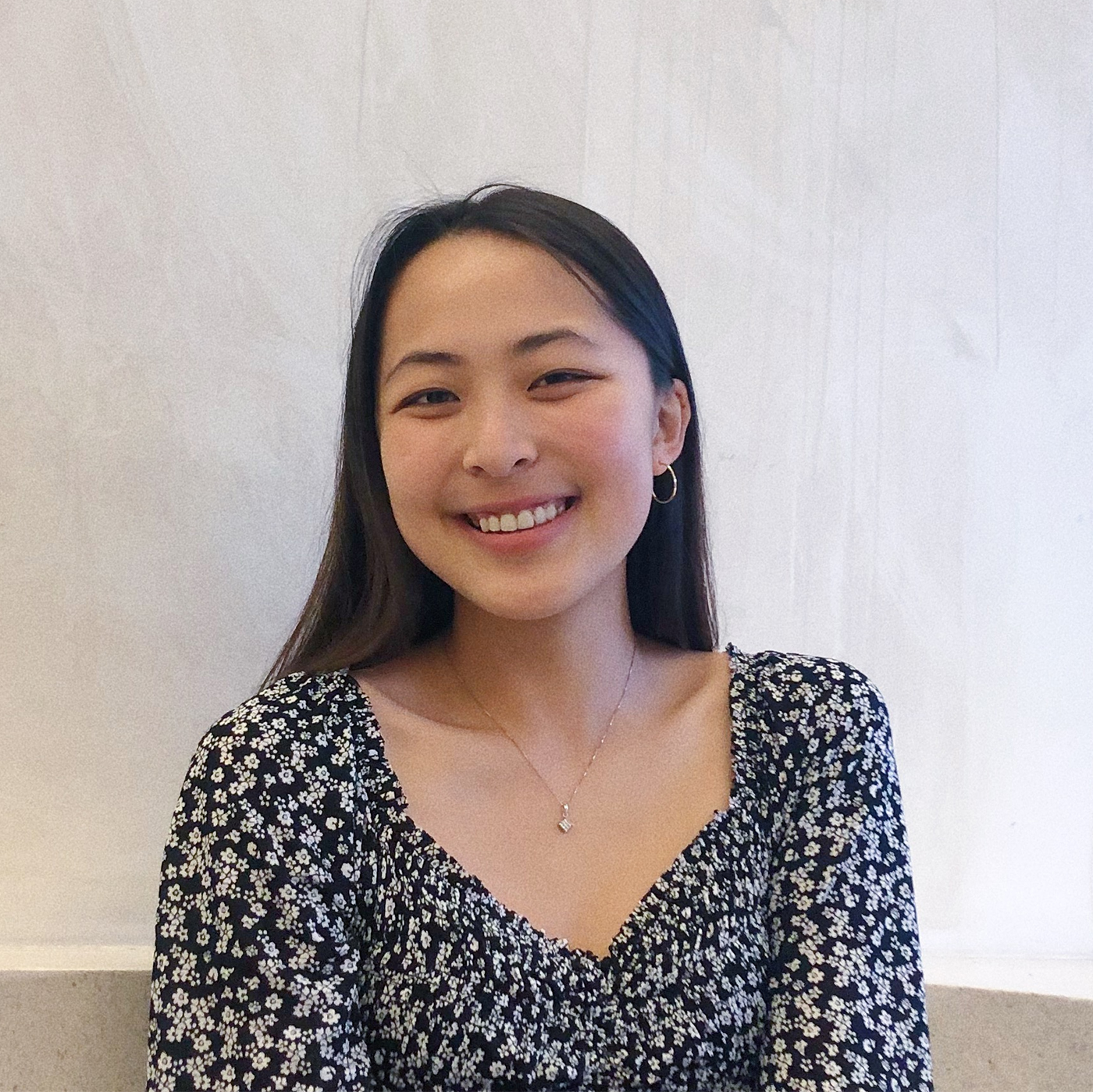 With an organic approach to design, Misty Buckley made the Grammys stage as golden as the gramophone.
The production designer and alumnus is nominated for an Emmy Award for outstanding production design for a variety special for her work on the 63rd Grammy Awards. Knowing the show would be held in the midst of a pandemic and broadcasted to audiences seeking relief from lockdown, Buckley said she wanted the set design to reflect the warmth and connection that people had been longing for. In order to convey this feeling, she said she experimented with the large gramophone set piece.
"It was really important that the set reflected … a sense of hope, (so) I came up with the motif of the gramophone with the flowers bursting out," Buckley said. "I loved the idea of how music was going to bring us through this and that the flowers gave this sense of joy and color, creation coming out of the gramophone itself."
For the first time in recent memory, the Grammys were held with no live audience and the only people watching the performers were fellow musical artists, Buckley said. The art department knew from the beginning that they wanted to build a multistage space – which Buckley said gave an Abbey Road feeling – that was focused on creating and enjoying music together in a safe environment. More technically, the stage area was divided into five separate stages strategically oriented so artists on different stages could watch each other perform, Buckley said.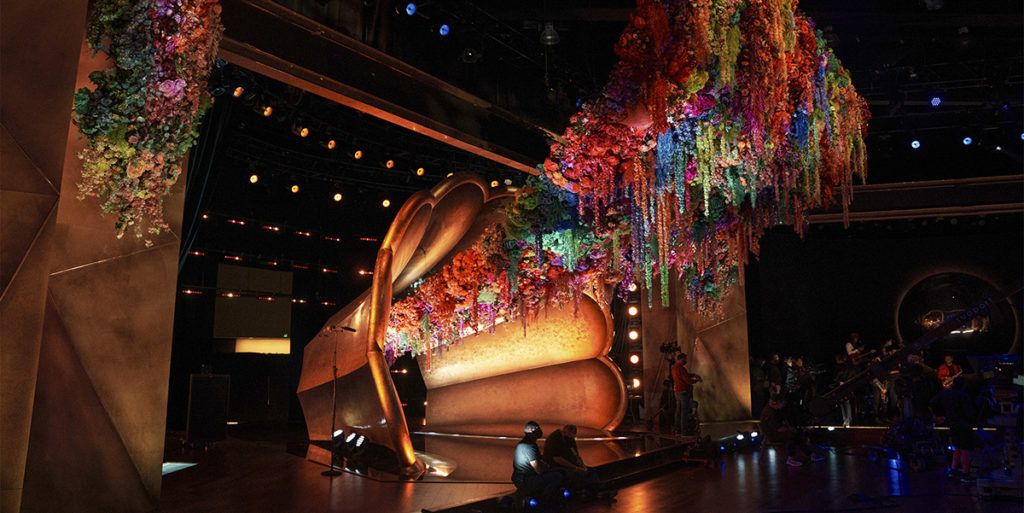 [Related: UCLA alumnus describes detailed production design of Emmy-nominated comedy 'Hacks']
This setup was made possible because Buckley and the art directors did not have to factor in whether or not an audience could see every corner of the stage, allowing them to take liberties they have never taken before, said lead art director Kristen Merlino. With no need for infrastructure that must be accounted for when there is an audience present – such as additional lighting, cameras and camera stands – Merlino said more creative uses of cameras were possible.
"We were able to bring in a certain camera that was unique to the (Taylor Swift) performance … to get that opening shot where she's sitting on the roof of her little cabin," Merlino said. "That was a completely unique camera view that we were able to get because we had complete control of the room and the environment."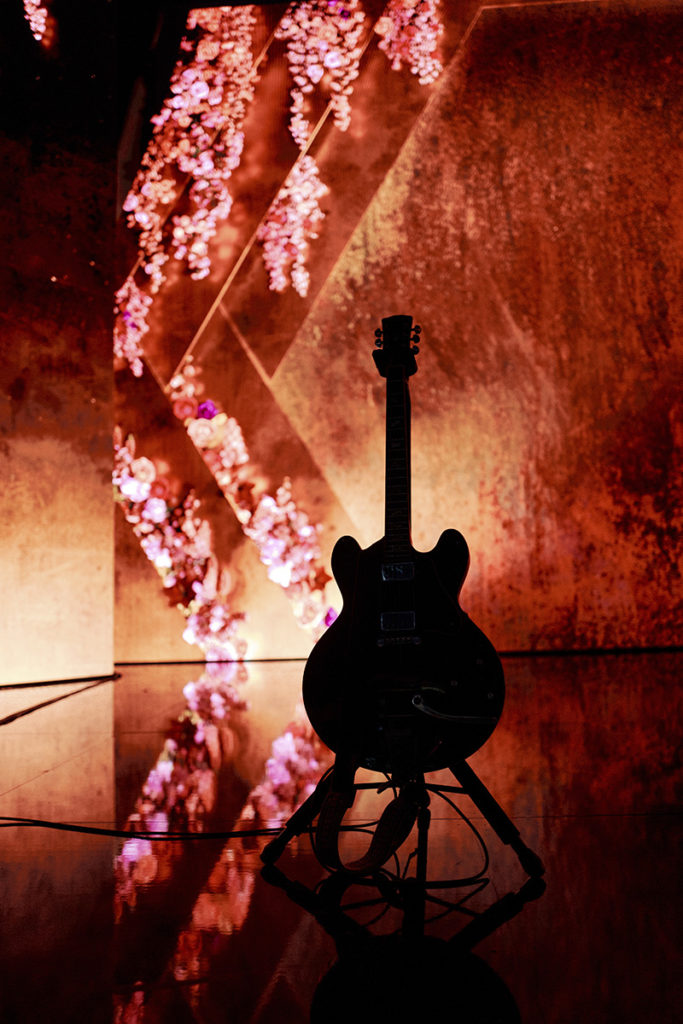 Furthermore, because the show was delayed from January until March, the set design team was able to incorporate more detailed elements – such as the incredibly tall high-heeled shoe in the background of Megan Thee Stallion's performance, said art director Gloria Lamb. While the production design turnaround time was much shorter in past years, she said the delay worked to the advantage of the production design team, a luxury she does not anticipate having in the future.
Along with these changes in timing and set design was an occurrence that Lamb said she hopes will be made less novel as the years go on – a female production designer leading the design team. Merlino, who has worked with Lamb on multiple Grammys shows, said Buckley is the first female production designer to have designed the show in more than 25 years. Buckley's ability to tune into how people felt during the pandemic and express those emotions creatively is what set the most recent show apart from previous years, Merlino said.
"It's not just about creating a functional environment," Merlino said. "It's about tapping into a human sense of creativity, and in this specific case, what music can mean to its audience and what music means to people."
[Related: UCLA faculty member Emmy nominated for meticulous work on 'WandaVision']
Additionally, Buckley's working style was very tactile compared to the environment Lamb said she had become accustomed to. Whether it was helping repaint set components or dressing the flowers that hung over the gramophone, Buckley's hands-on approach to design was reflective of her organic-inspired style that is not technology heavy, Merlino said.
Going back to her art school roots with a paintbrush in hand alongside other team members was a special bonding process, Buckley said. Though it was probably frustrating for the art directors, she said her tendency to physically feel the pieces on stage and work within the space was cathartic after planning much of the show remotely. Buckley said coming back to create alongside other artists after not working over the pandemic allowed her to appreciate how people need music and each other.
"Everybody brought such creativity and passion and energy, and I just really realized how much live music performance is such an ingrained, important part of who we are," Buckley said.